Converting a high-performance car like the RS 3 into an EV is a strong statement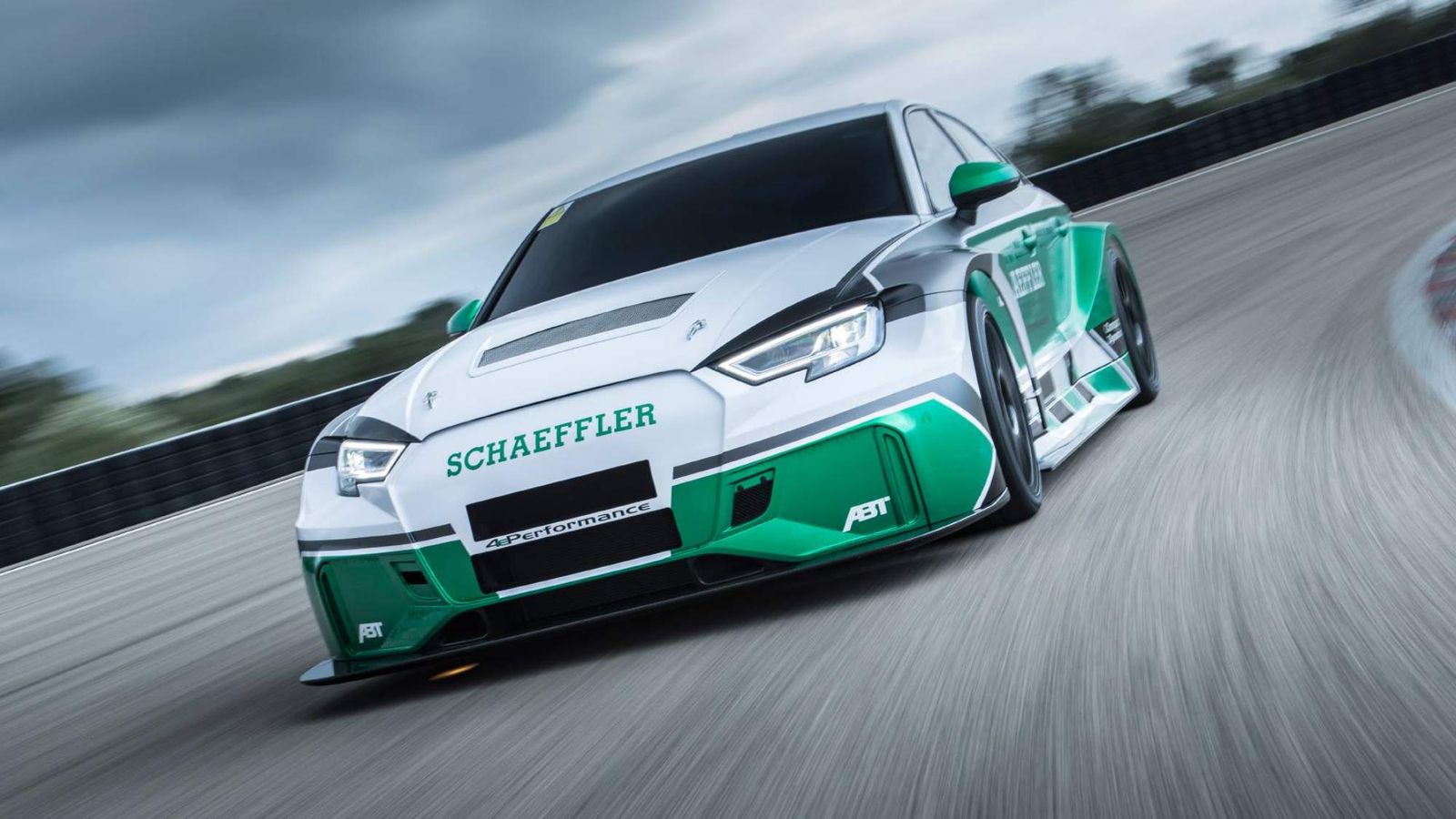 You know how automakers always talk about their racing technologies eventually trickling down to their production cars? Of course you do. But that's not something exclusive to automakers — auto parts suppliers like to project that image about themselves too. Schaeffler is one of them, and as a Formula E partner for Audi, the German giant decided to showcase "how quickly modern motorsport technology can be put on the road."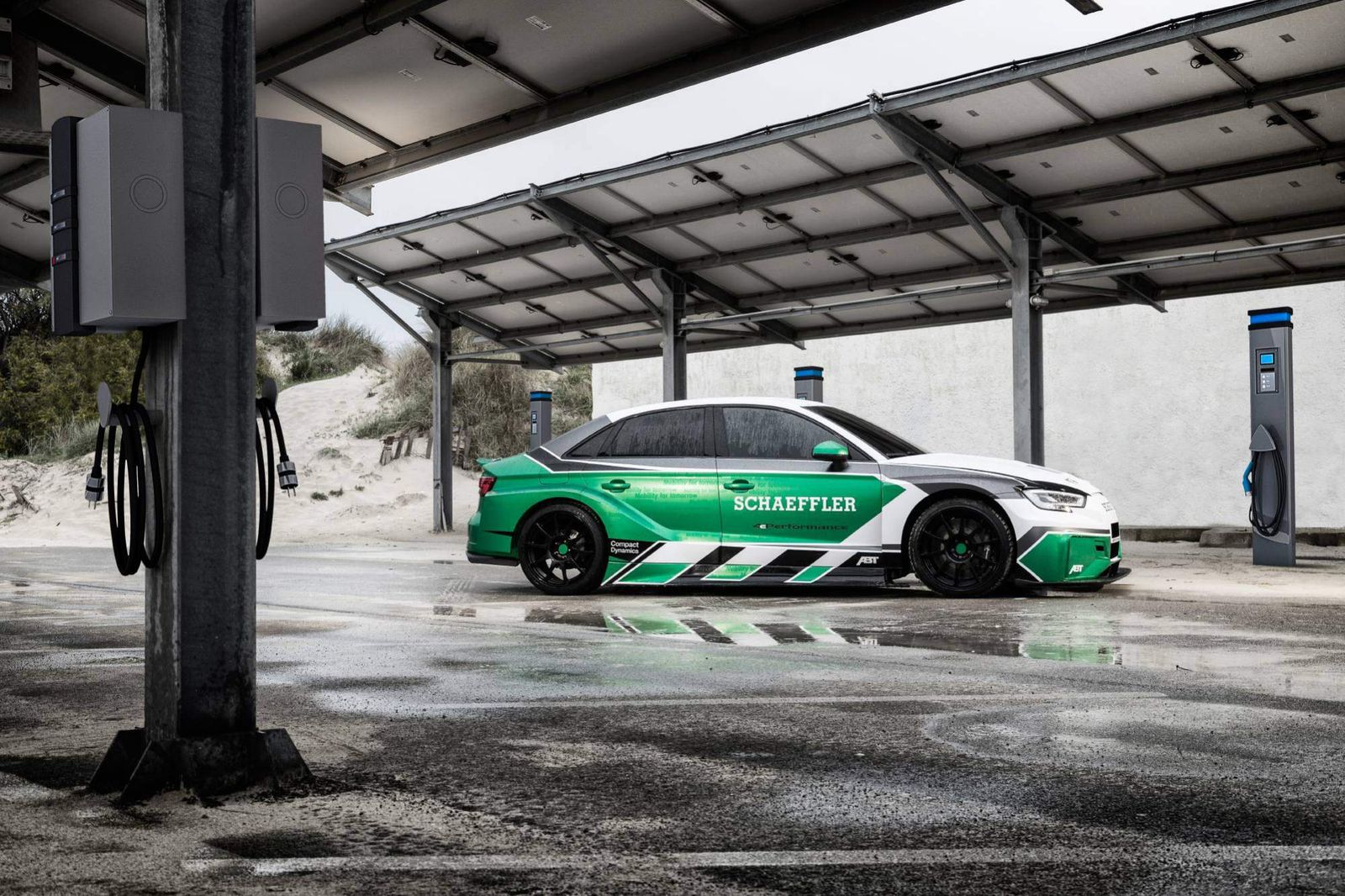 To do that, they chose one of Audi Sport's performance cars as a starting point, the RS 3 Sedan. Turning a sports sedan with an internal combustion engine into an all-electric vehicle speaks volumes about Schaeffler's view of the future.
In the company's view, the Schaeffler 4ePerformance concept vehicle is a good example of how technology can be "transferred from motor racing to a close-to-volume-production drive concept."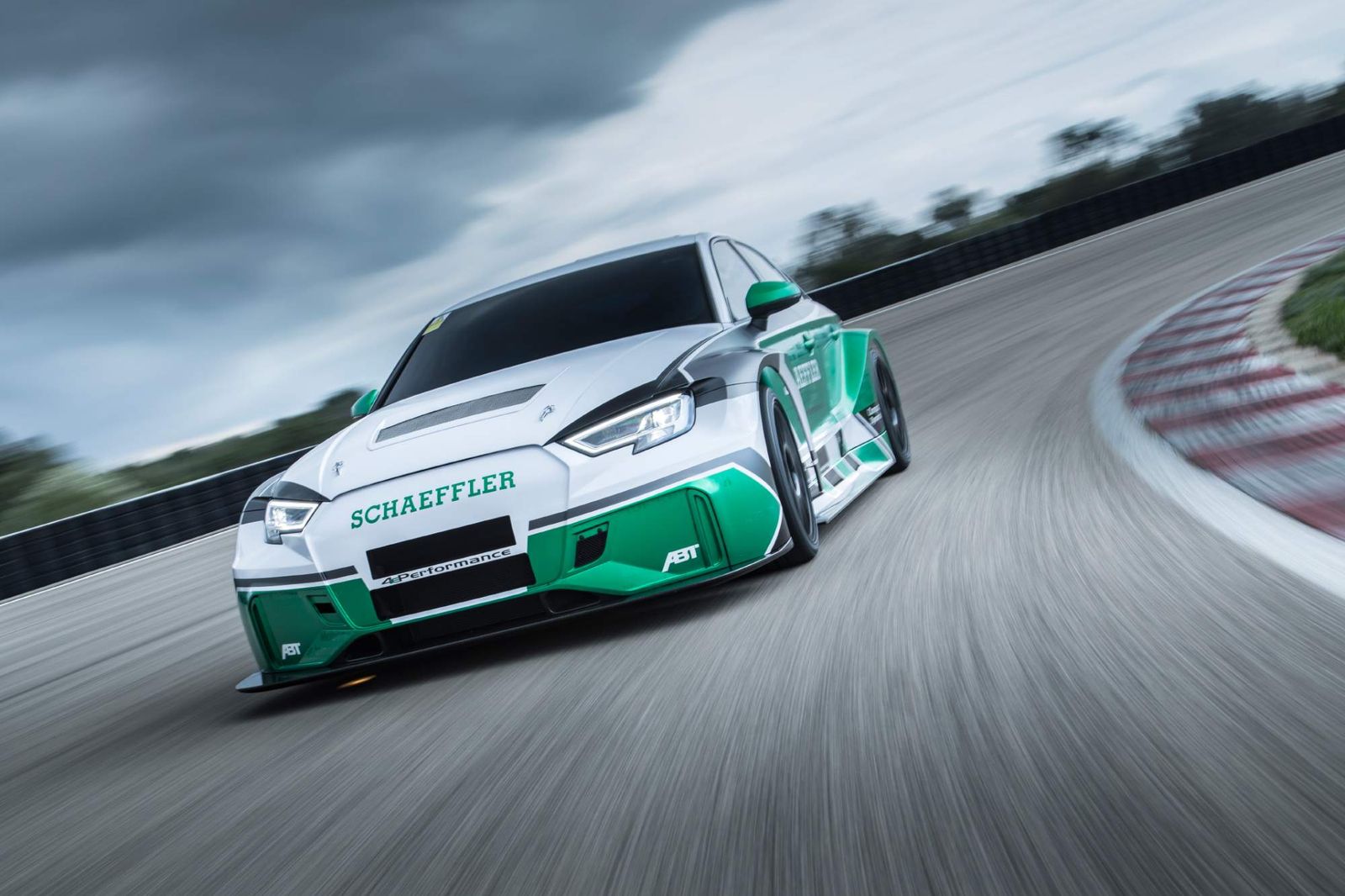 The RS 3 got stripped of its 400-hp five-cylinder turbocharged gasoline engine and received four Formula E motors instead, sourced from the ABT Schaeffler FE01 Formula E racing car. Each motor has a power output of 220 kW (300 hp), resulting in a system power of 1,200 metric horsepower (1,184 bhp). It's safe to say the 4ePerformance not only looks like a DTM race car, but also goes like one.
It's really quick, as Schaeffler says it covers the 0 to 200 km/h (0-124 mph) sprint in less than 7 seconds, but it should also handle beautifully thanks to selective wheel drive and a torque vectoring system.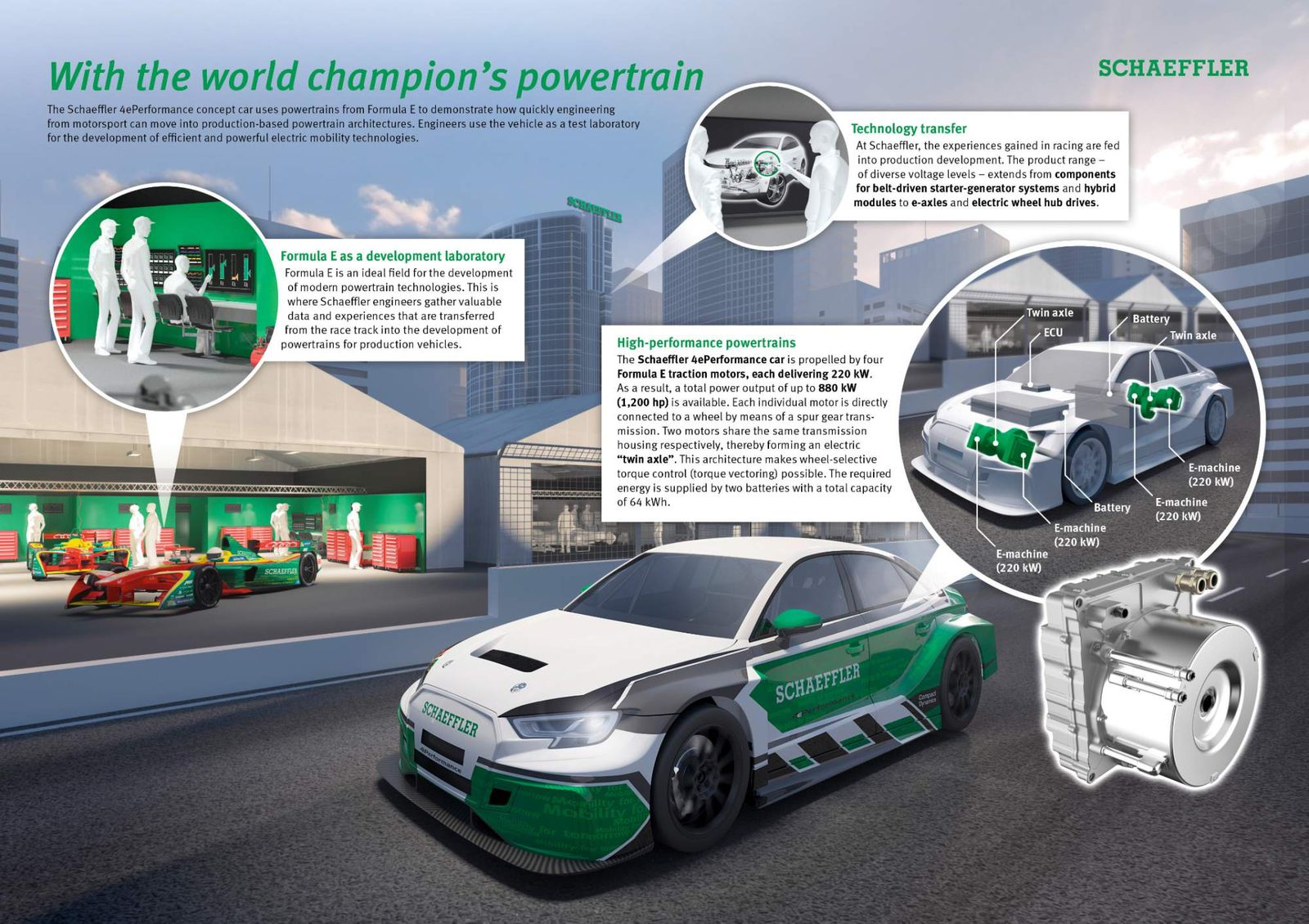 You see, each motor is directly connected to a wheel by a spur gear unit, while two motors share one gearbox housing, thereby forming an electric twin axle. This architecture enables selective control of drive torque to individual wheels — or what the industry calls torque vectoring. Two batteries with an overall capacity of 64 kWh supply the power required for this.
Interestingly, none of the four motors is brand new — they have been in use throughout the entire second Formula E season, helping Lucas di Grassi become a world champion during the 2016/2017 season.
Schaeffler has been active in Formula E from the first season, and currently supplies electrified technology for production cars including 48-volt hybridization, high-voltage hybrid modules, and modular electric axles.
READ MORE: 1968 Jaguar E-type Roadster gets electric powertrain