SEAT Ateca challenged by Peugeot 3008 and Toyota C-HR in new review
Will Spain hold off the attacks coming from France and Japan?
The SEAT Ateca is one of the best-selling compact SUVs in Europe, thanks to a spacious cabin, good looks, and a wide range of engine choices.
As the first VW Group C-segment SUV to use the MQB platform, the Ateca has made quite a name for itself in the year that passed since its launch. It's also fun to drive, something you don't find that often in the class.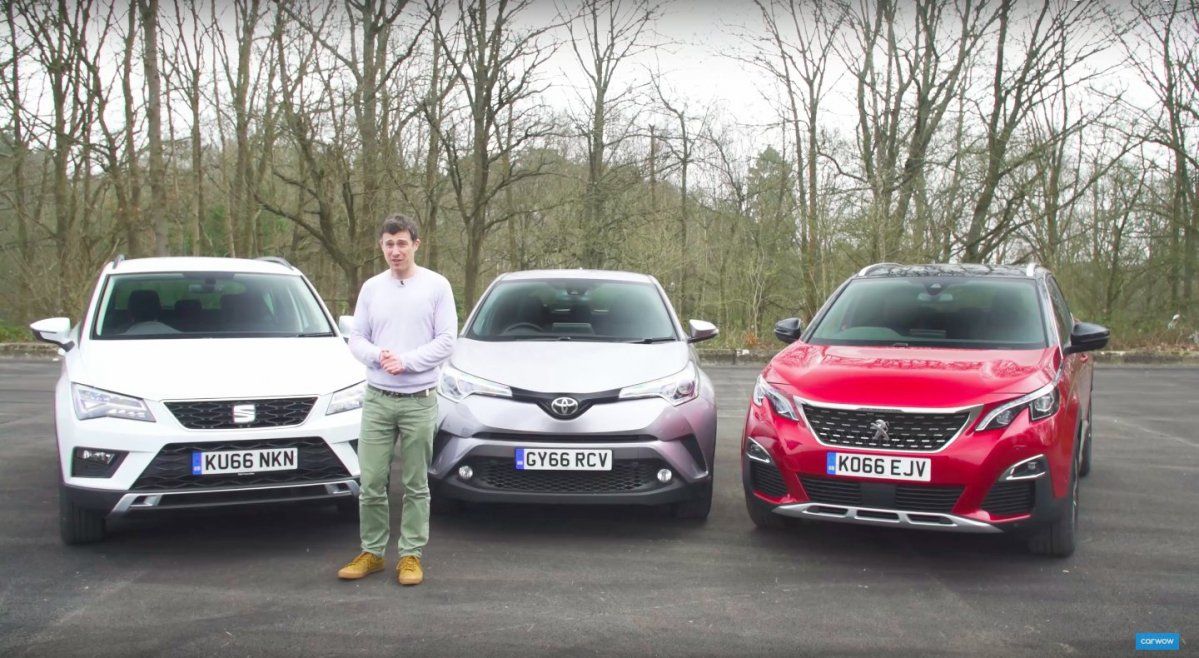 And so we come to the rivals picked by Carwow's Mat Watson: the attractive Peugeot 3008 and the quirky-looking Toyota C-HR. Three different philosophies, then: German efficiency and practicality (yes, the Ateca is more German than Spanish), French exuberance, and Japanese oddity.
Which one works best? It depends on the customer, obviously, but if I were to answer that question the Peugeot 3008 would be my answer — even though it lacks a 4WD option (so does the C-HR, by the way). So pick your favorite, and then watch the review to find out which one is the most rational buy.