Every ridge and body curve bows down to aerodynamics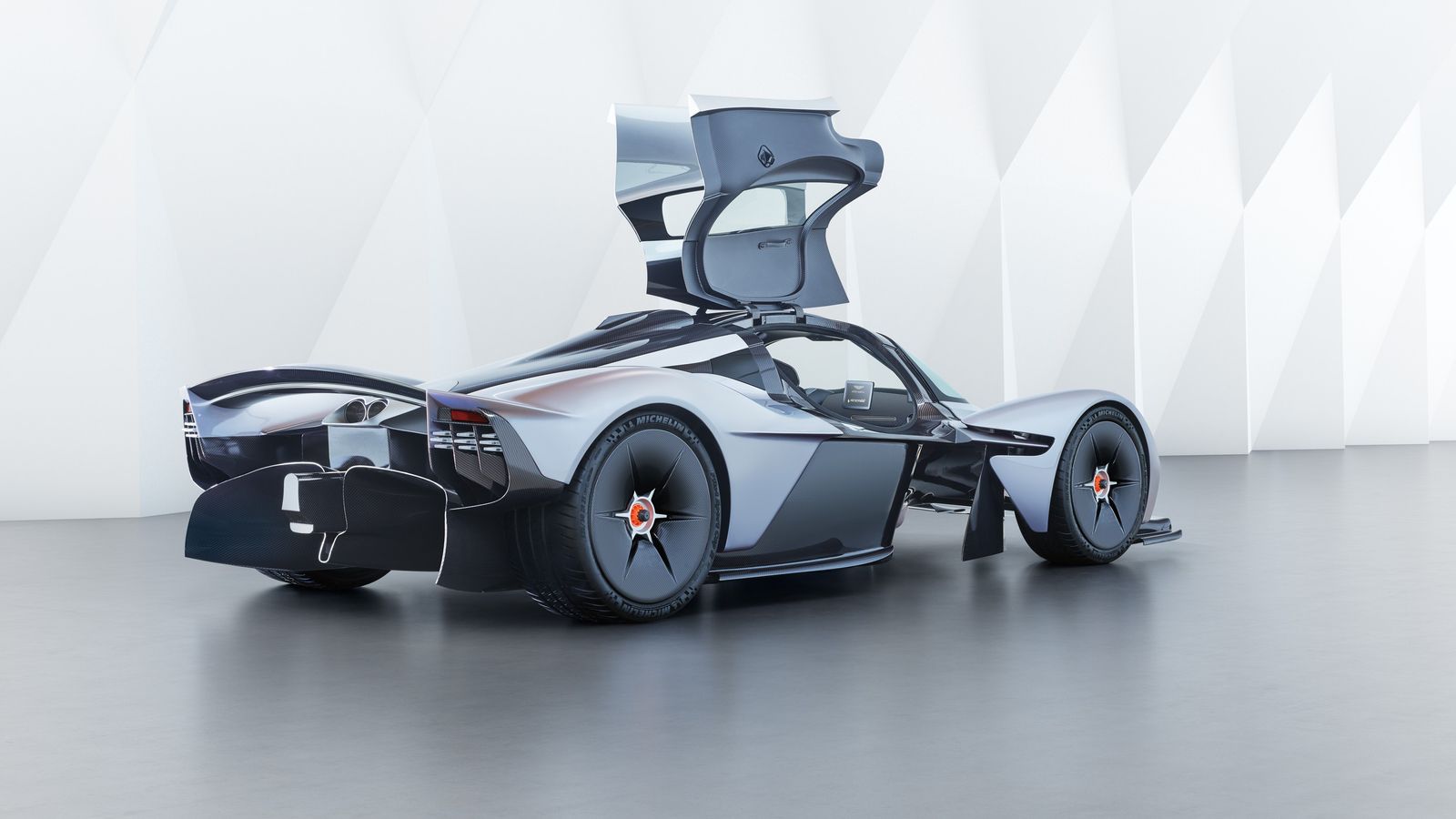 There's no doubt that Aston Martin Valkyrie's story has a plot built around downforce and extreme air-cutting abilities. You don't even have to take our word for it, it's enough to have a look at the photo gallery.
For starters, let's explore the supercar's cockpit. Formula 1 and Le Mans prototype racers inspired Aston Martin to adopt a "feet up" position for both driver and passenger.
"It's been a tremendous challenge to make the interior packaging work. We've embraced Red Bull Racing's Formula One ethos and approached from a different angle than conventional road car design. In this instance, we've started from a position where you think something is impossible and work at it until you find a way to make it work. We've been fighting for millimetres everywhere, but the battle has been worth it, as it's been fantastic seeing customers try the interior buck for size."

Matt Hill, Aston Martin Creative Director of Interiors
You could also argue that there are no seats, just two burrows accommodating the occupants, but AM insists "driver and passenger are extremely safe, perfectly supported and feel completely at one with the car."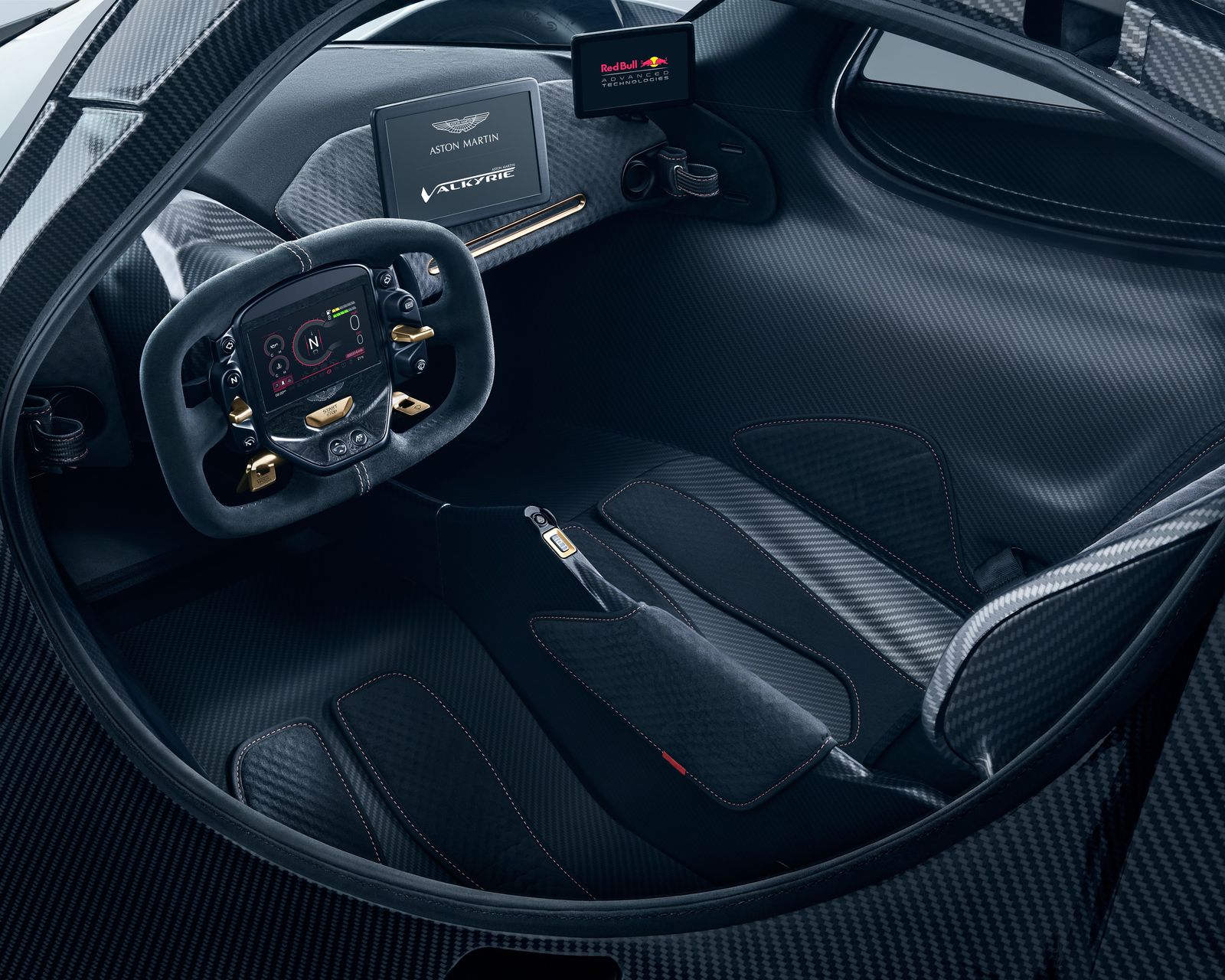 Also, a four-point safety belt comes as standard, but there's also the option of a six-point harness for those looking to spend more track time inside the Valkyrie.
All the buttons and knobs the driver needs are gathered on the detachable steering wheel while relevant car info shows up on the central OLED display.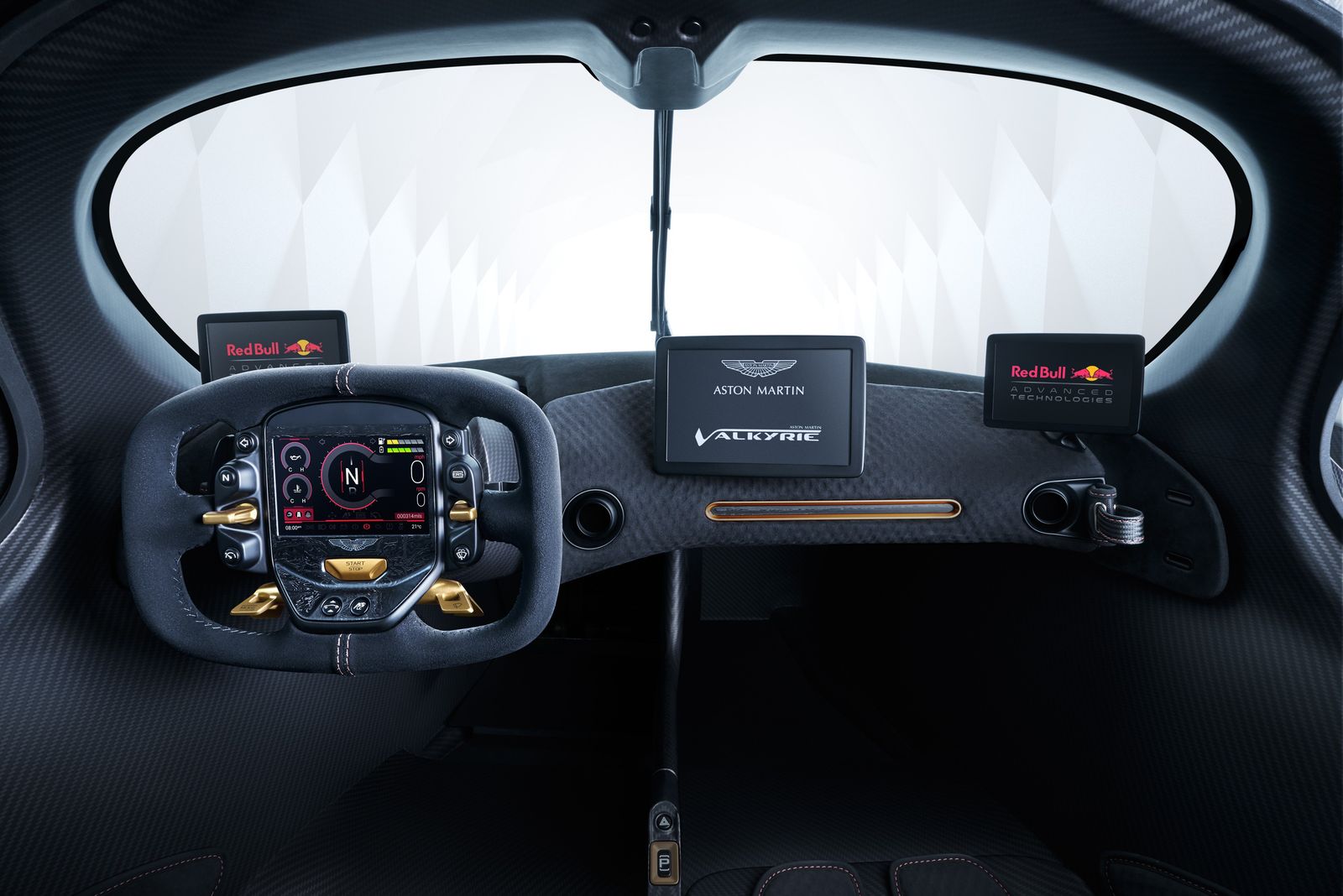 As you might have noticed, there are no side mirrors. Their place was taken by rear-facing cameras feeding images into two displays, each sitting on the dashboard's extremities, near the A-pillars.
"I would say we're around 95 per cent of the way there with the exterior design. Much of what you see is actually the structure of the car, so this had to be signed-off relatively early in the project. The remaining areas of non-structural bodywork are still subject to evolution and change as Adrian [Newey] continues to explore way of finding more downforce."

Miles Nurnberger, Aston Martin Creative Director of Exterior Design
The two openings between the cockpit and the front wheels were dictated by the need for downforce. Coming to help the downforce cause are the side Venturi tunnels. Their role is to suck air underneath the car and feed the imposing rear diffuser.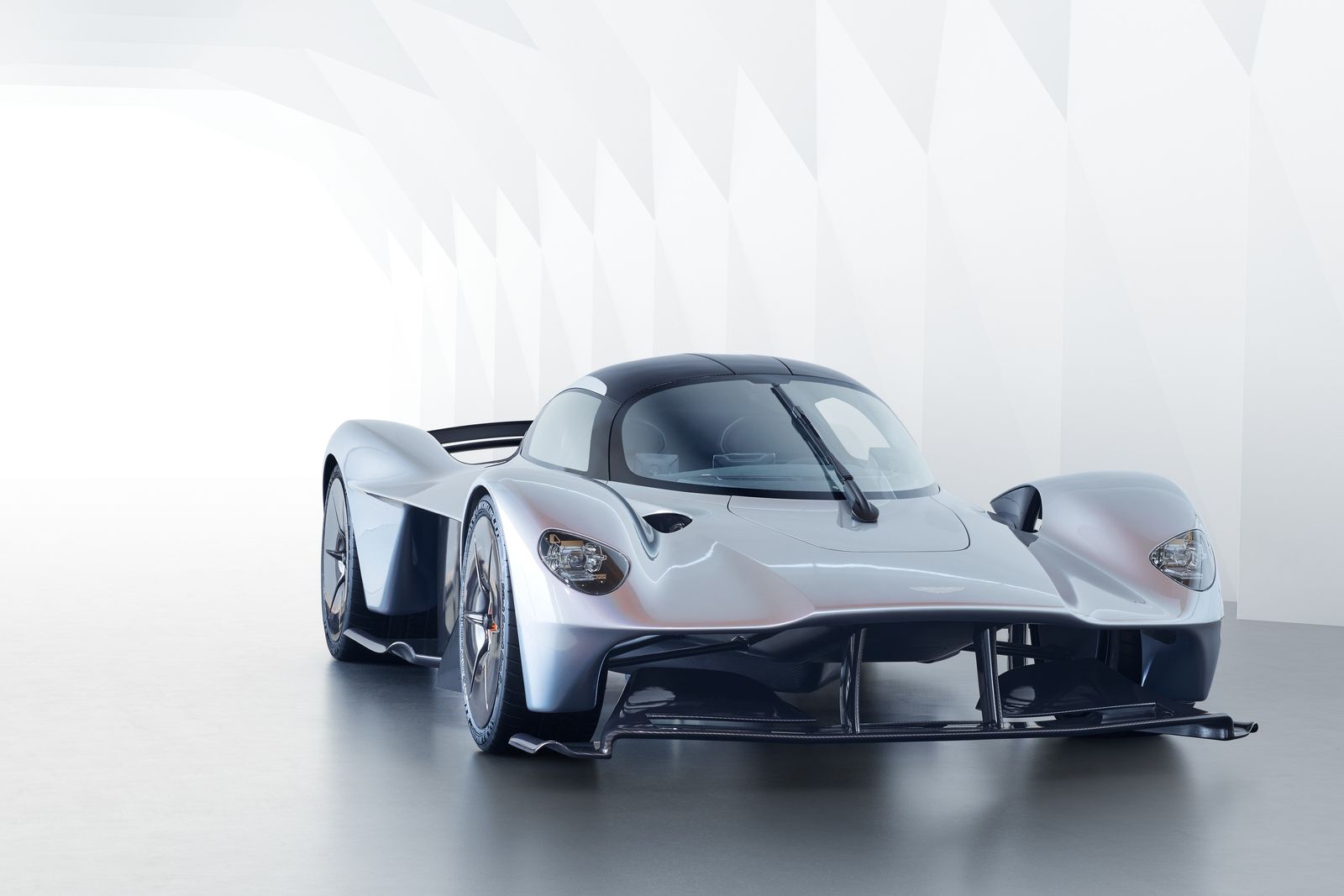 Lightweight was also a non-negotiable requirement. To get that, Aston Martin saved weight wherever it could, including the headlights that use an F1-inspired, anodised aluminum frame and the 70-micron thick aluminum lacewing badge which has been chemically etched on the Valkyrie's nose. That's how they managed to make it lighter than a Mazda Miata.