See how the Dodge Viper has transformed throughout a quarter of a century
Sadly, it all stops at the 2017 model year
Unfortunately for car lovers out there, the Dodge Viper is no more. The automaker has stopped making the V10-powered beast last year, after a quarter of a century of production.
Throughout the 25-year career, the Viper went through three generations, two facelifts, two body styles (coupe and roadster), as well as countless variants — including hardcore ACR performance versions. There was a lot going on: for example, you can't buy a 2007, 2011 or 2012 Viper because Dodge never made them.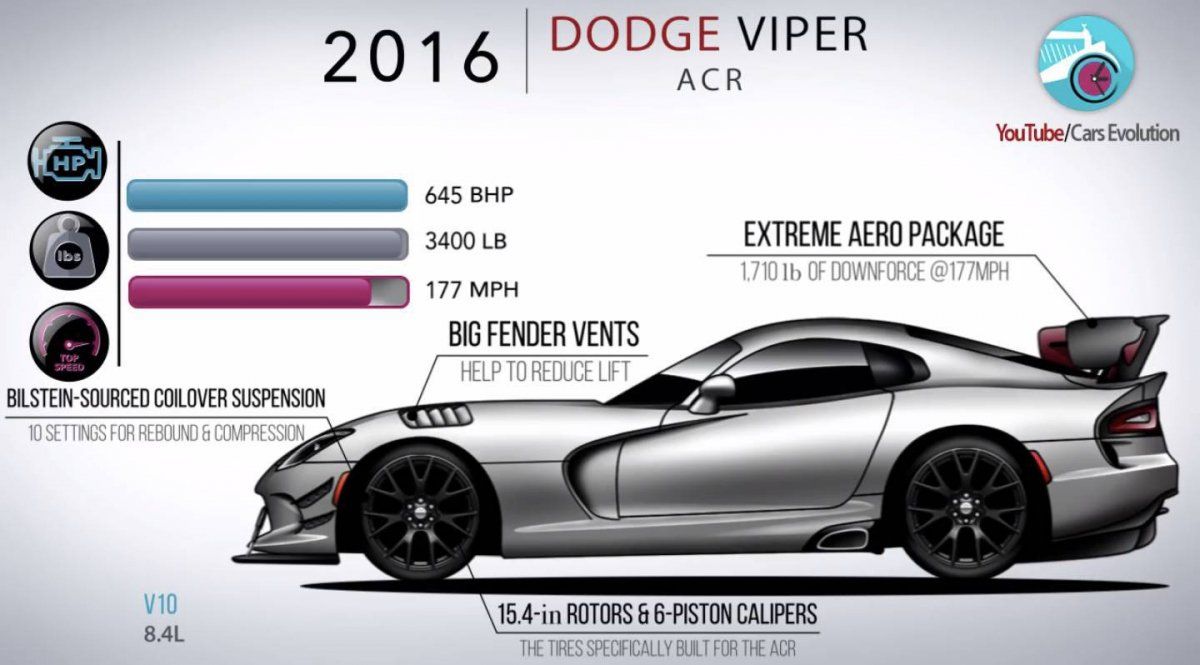 What has remained steady over the years was the configuration of the engine: Vipers have always had naturally aspirated V10 powertrains under their long hoods. Only displacement and power have varied throughout the years. First-generation models had 8.0-liter and 8.3-liter units with 400-460 hp, second-gen Vipers had 8.3-liter and 8.4-liter engines with 500-600 hp, while third-gen models came with 8.4-liter engines with 640-645 hp.
But enough with the numbers, the following video from Cars Evolution has all the stats you need, as well as spicy bits of information about the Viper. For example, did you know that early Vipers had no airbags, ABS, and air conditioning? It wasn't until the 1996 model year that Dodge introduced airbags on the Viper GTS Coupe, while 2001 was the first year for ABS.
There are more interesting facts in the video, so scroll down to check them out.
READ MORE: This video will make you a Dodge Viper expert in 10 minutes