See the Giannini 350 GP mid-engined Fiat 500 hooned on the road
It uses an uprated Alfa Romeo 4C engine and sounds like a race car
Giannini Automobili is an Italian tuner that used to make cars under its own name many decades ago, but now focuses on making much faster versions of Fiat cars. Its most recent and extreme creation is based on an Abarth 500 which has been gutted and completely reengineered from the ground up, using a mid-rear engine layout and featuring a considerably wider track.
Called Giannini 350 GP, it's more of a 500 shell with completely new underpinnings, which is why the company that makes it wants at least 150,000 of your Euros for it. But what do you actually get in exchange for this size wad of cash?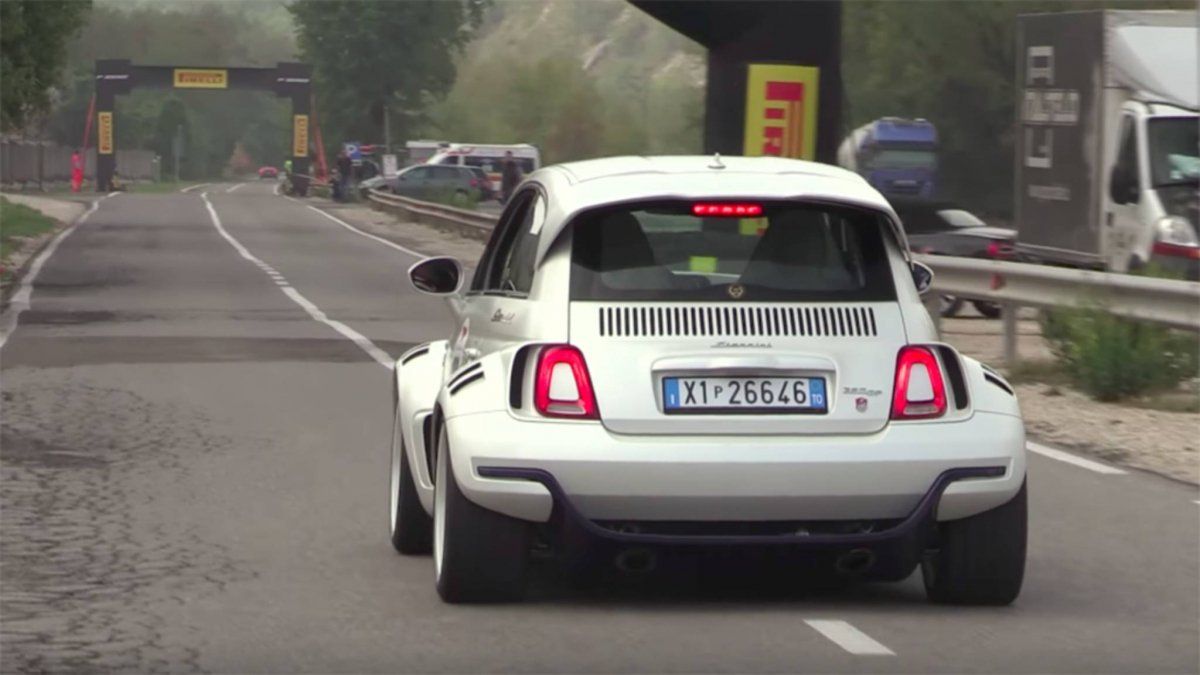 Well, it gets racing car style pushrod suspension on all four corners, it gets the turbocharged 1.8-liter from the Alfa Romeo 4C and a more luxuriously appointed interior than regular 500s.
The Alfa engine hasn't been left stock - it now makes 350 hp, all of which is channeled to the rear wheels through the same twin-clutch transmission as the 4C. Buyers will be able to customize minute aspects of the car when they order it, but that will pile on the price.