Hennessey Performance takes a Dodge Challenger SRT Hellcat Widebody to the max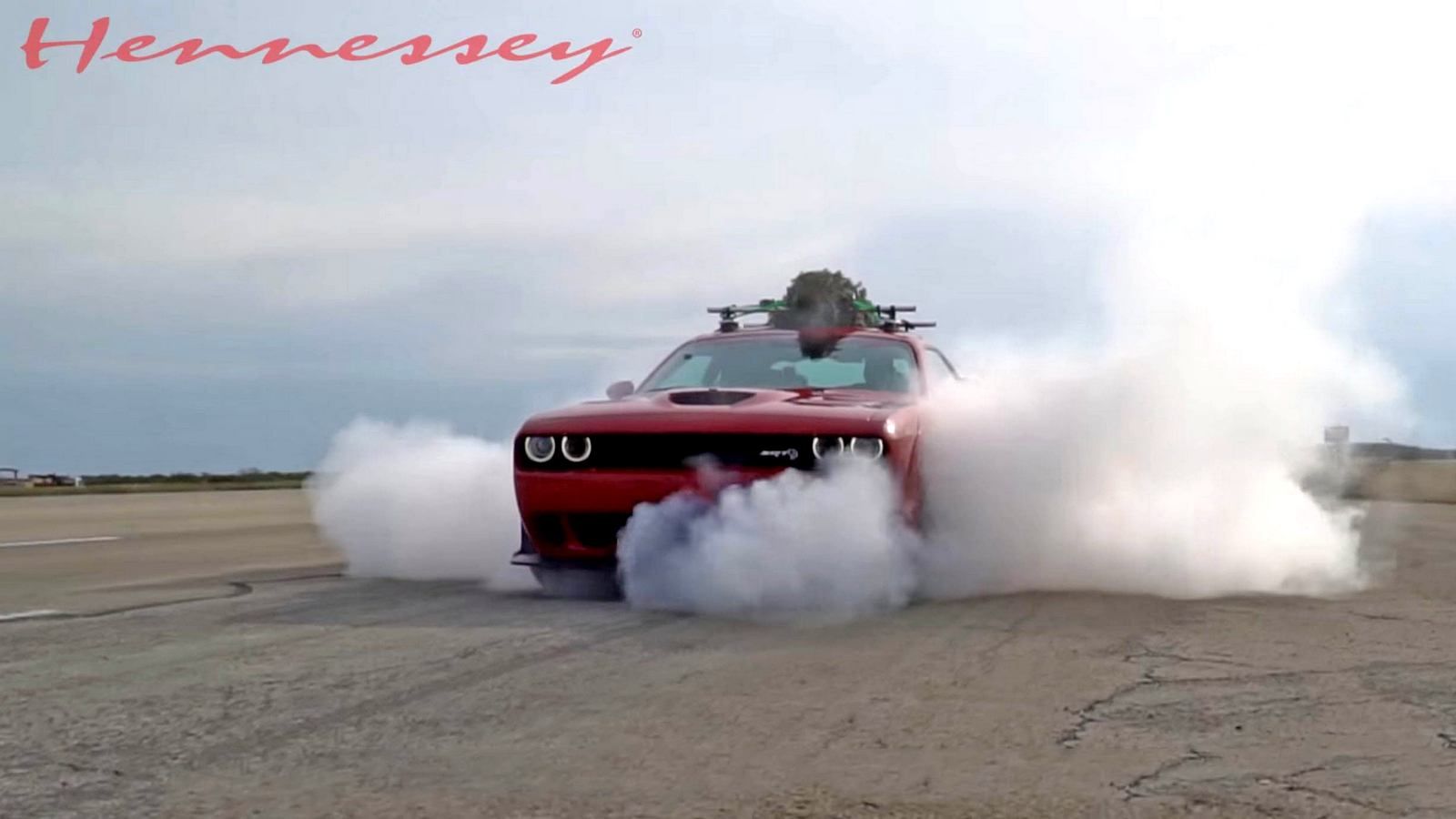 Wondered what the maximum speed of a Christmas tree is? Wonder no more, as Hennessey Performance has the answer.
We already discussed how a Christmas tree strapped to the roof increases drag and completely changes the aerodynamic behavior of your car. Now, the guys from Hennessey Performance wanted to know what's the maximum speed a car can reach with a Christmas tree on it. You see, they dreamed of having a Demon carry it, but they had to settle for the still impressive 2018 Dodge Challenger SRT Hellcat Widebody, a car that was pushed to 177 mph without the tree. Well, here's the result with the tree on.
Now you know: you get three mph less from a Challenger SRT Hellcat with a Christmas tree strapped on. But hey, you can always smoke it with some burning rubber, right?
SEE MORE: BMW wishes us a Merry Christmas with an E30 M… pickup?!