It also heralds the "regular" 8 Series Gran Coupe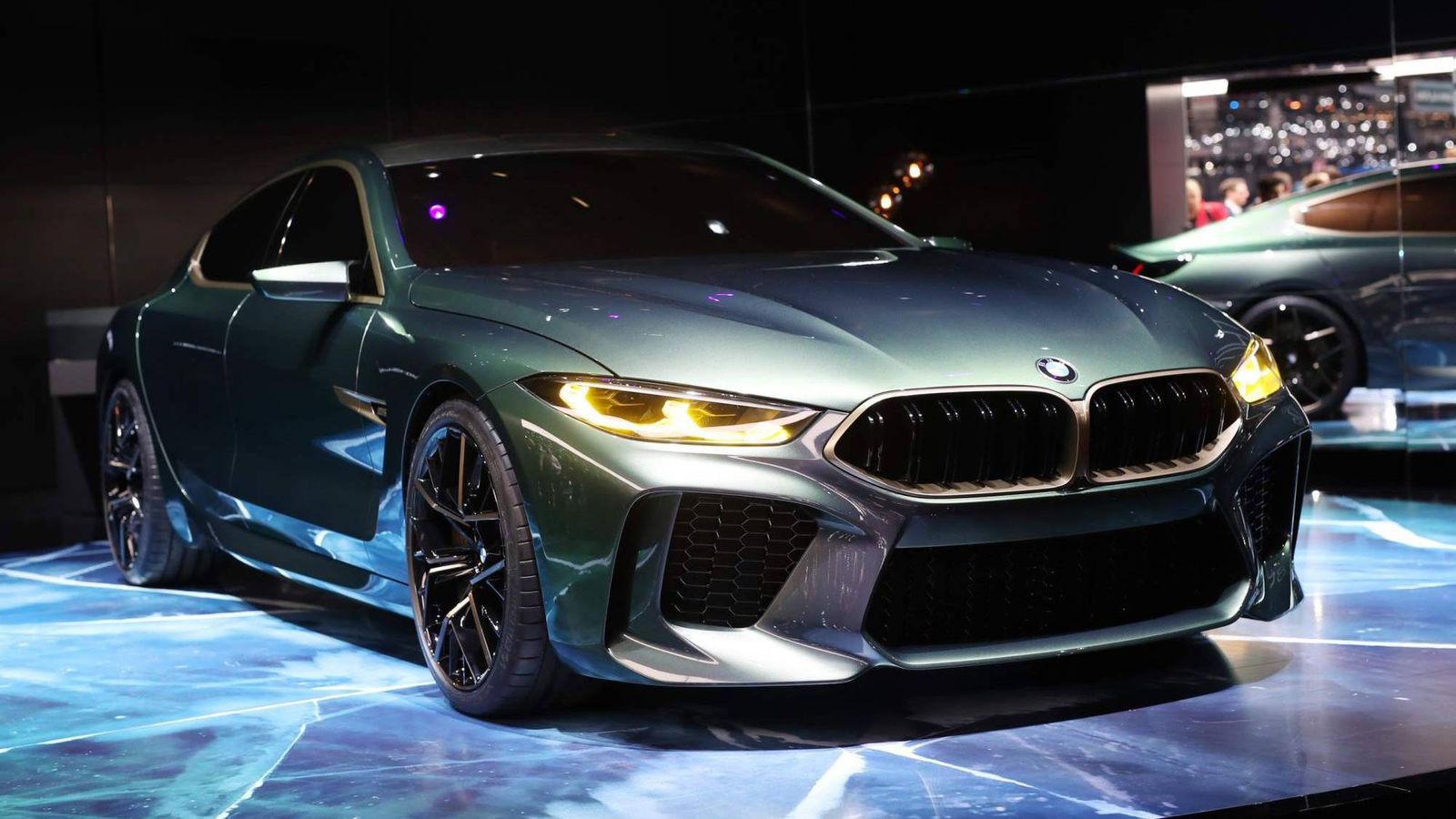 BMW is already testing M8 Coupe prototypes around the world, and it will soon add the M8 Gran Coupe to its fleet of development cars. We're pretty sure about that because BMW has just lifted the veils off the Concept M8 Gran Coupe at the Geneva Motor Show.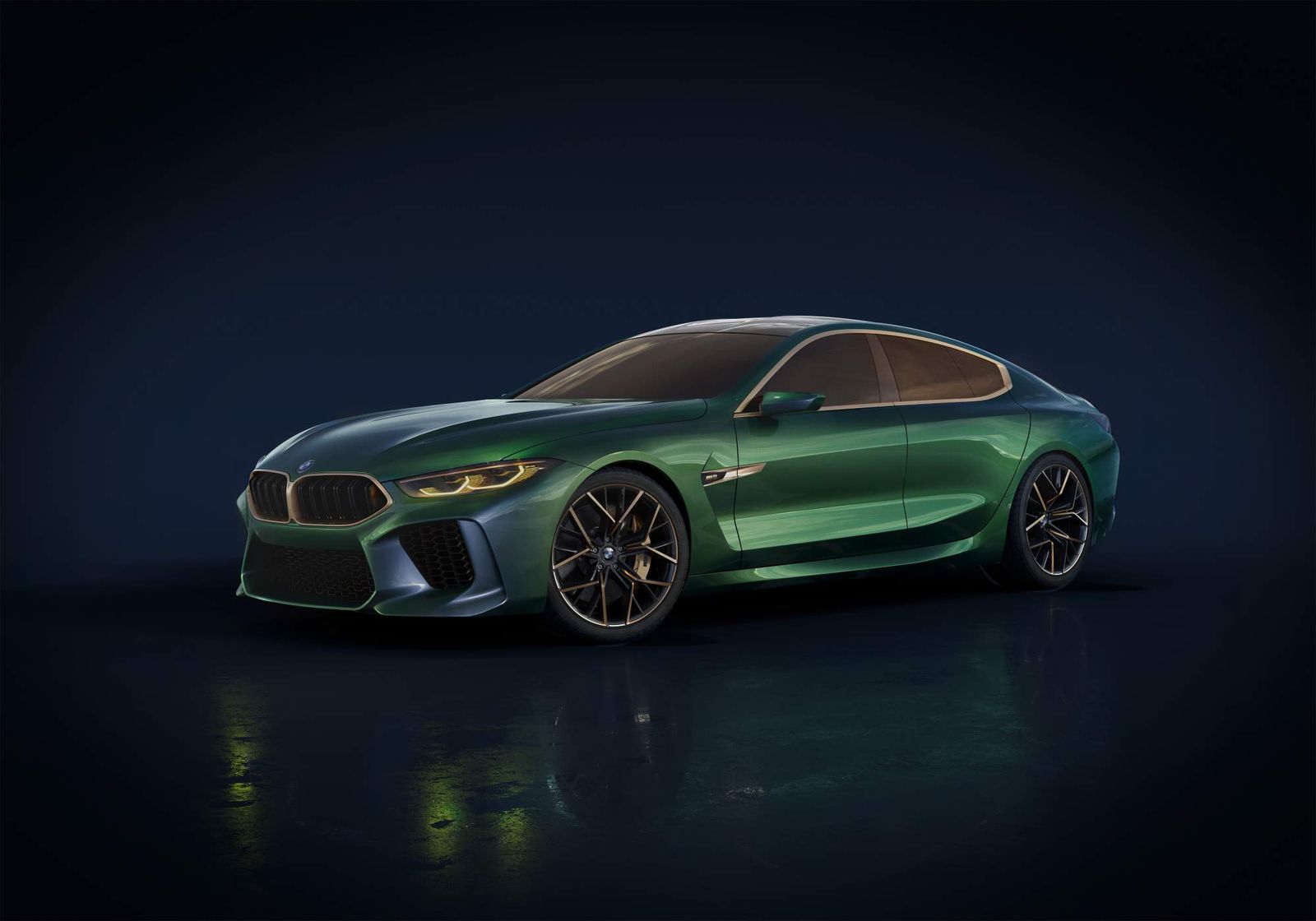 Alongside the M8 Coupe, the Gran Coupe version will sit at the top of the upcoming 8 Series lineup, and this study gives us a taste of what the M8 Gran Coupe and 8 Series Gran Coupe production models will look like. In the words of Adrian van Hooydonk, the M8 Gran Coupe will be " the most exotic and alluring variant of the new BMW 8 Series."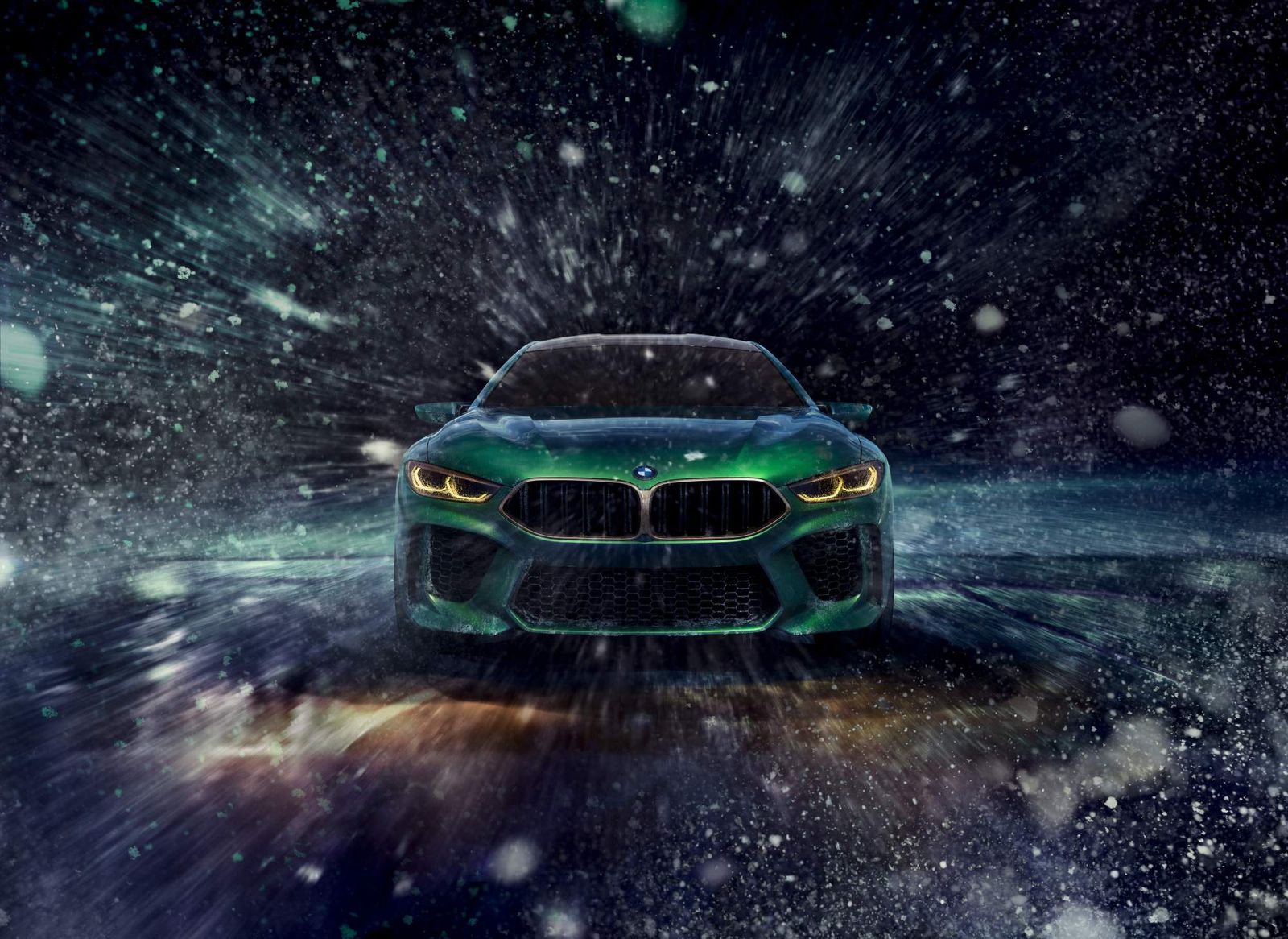 As with the BMW Concept 8 Series before it, the Concept M8 Gran Coupe showcases the brand's new design language featuring expressive surfacing and precise character lines. The front end is a more aggressive take on the 8 Series Concept due to the large air intakes in the sculpted front bumper, gold-colored kidney surround, and lighting technology familiar from the M8 GTE endurance racer.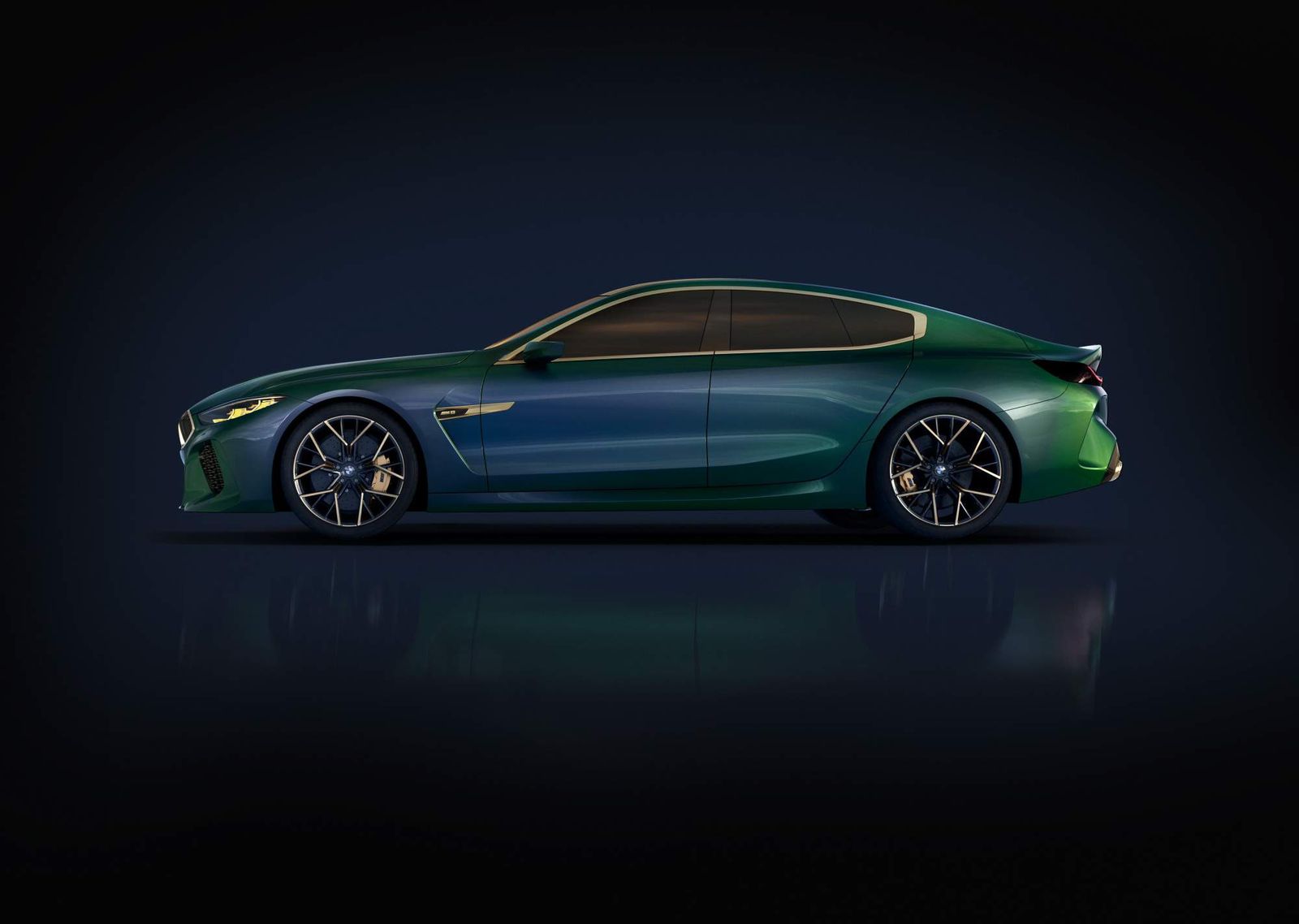 The side reveals the Concept M8 Gran Coupe's long wheelbase and bonnet, flowing roofline, as well as the short tail. There may be no door handles in sight, but it's obvious we're dealing with a four-door car. Highlights include the sculpted fins, muscular flared wheel arches, and multi-spoke M alloy wheels that cover gold-colored brake calipers.
[NativeAd]
The rear view is dominated by the slim taillights, two M twin exhaust tailpipes, and the massive diffuser.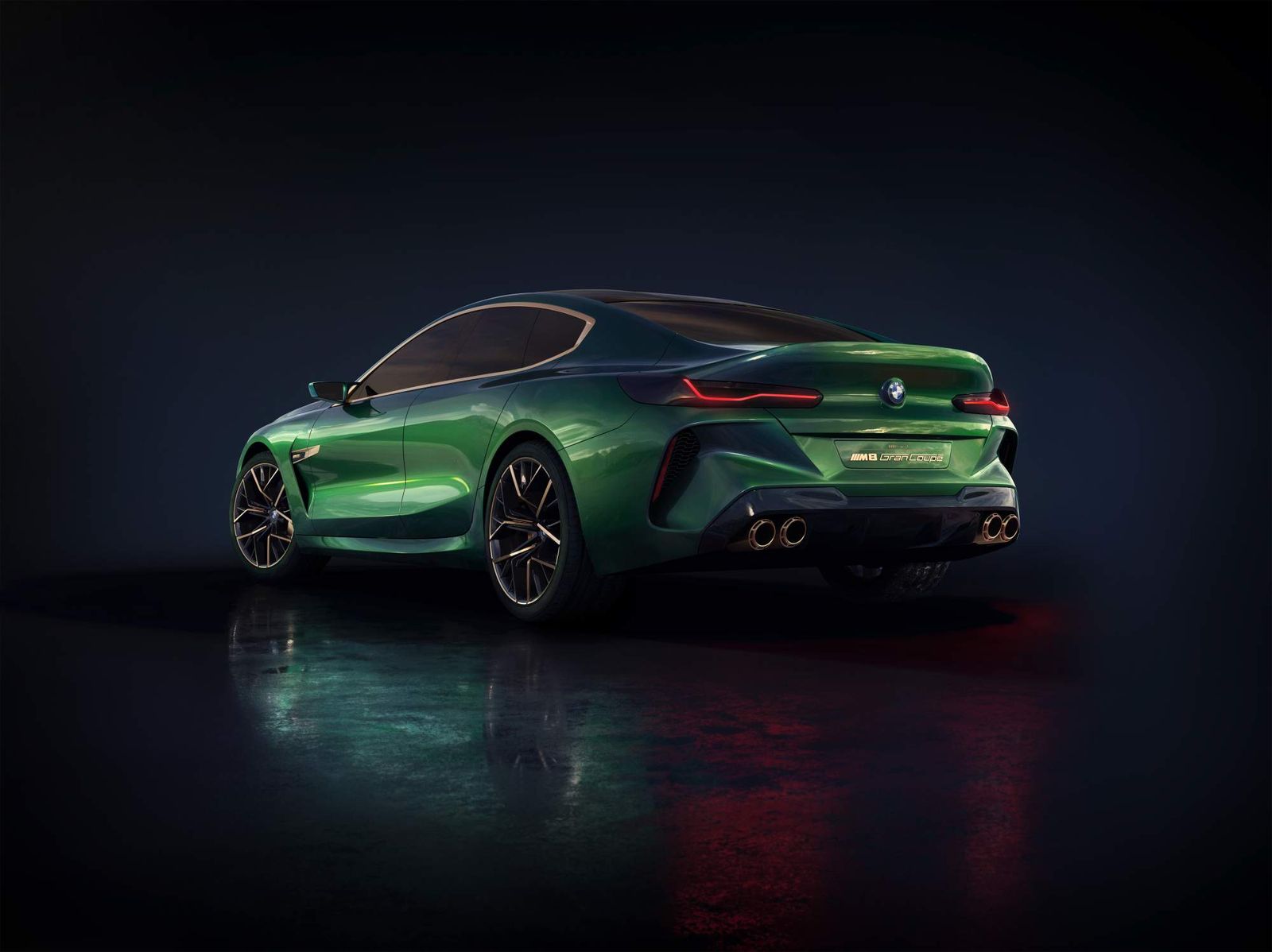 Since we're talking about a full-blown BMW M car, the roof is made from CFRP, which helps lower the car's center of gravity both visually and physically. Another spectacular detail of the show car presented in Geneva is the Salève Vert paint finish that appears to change from green to greyish blue in different lights.
No word about the powertrain, but reports claim the upcoming BMW M8 will feature a 4.4-liter twin-turbocharged V8 engine with more than 600 hp.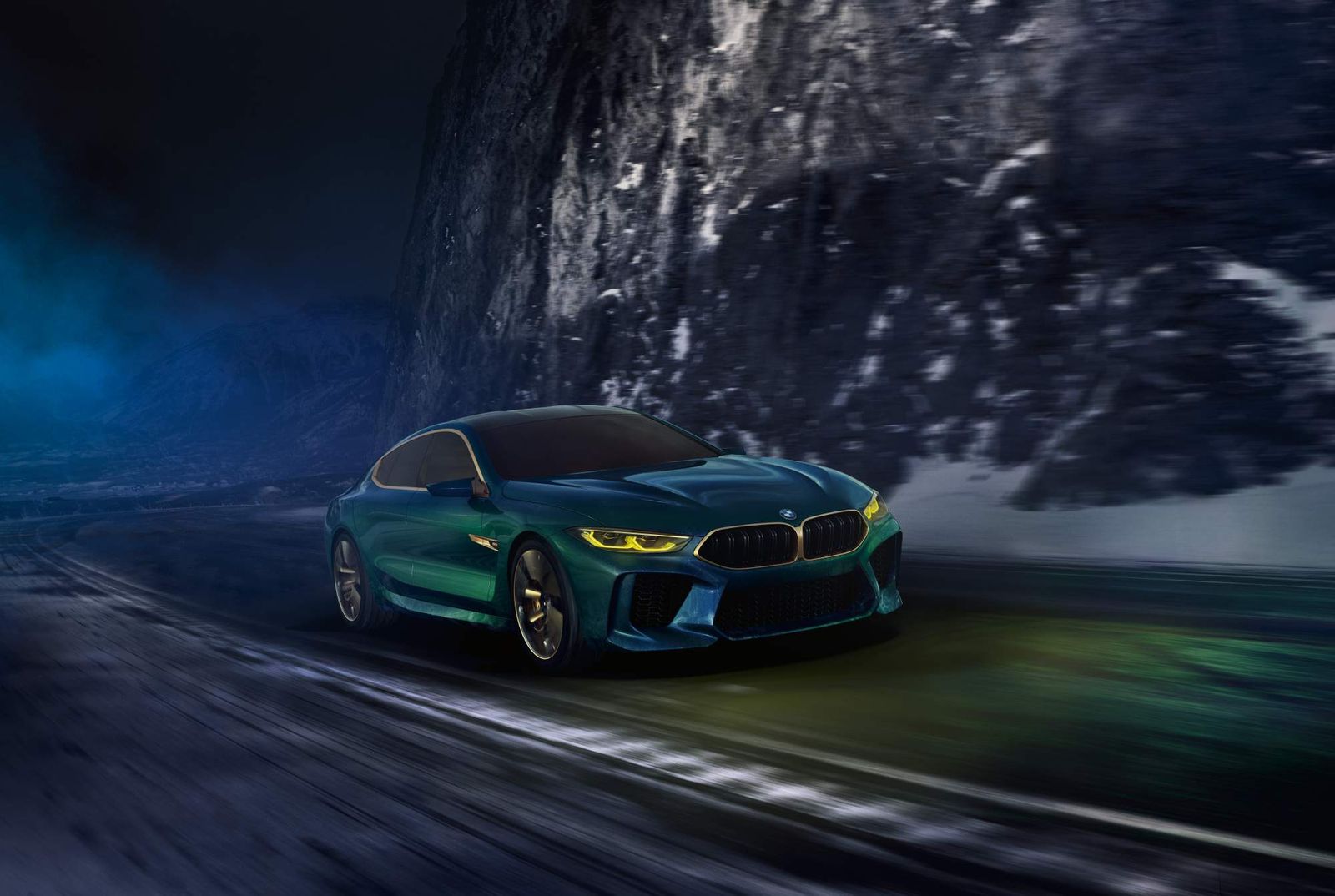 BMW will launch the 8 Series Gran Coupe and M8 Gran Coupe in 2019.
READ MORE: Check out BMW's M8 GTE endurance racer that will debut this year in the FIA WEC