It's a design student's idea of tomorrow's affordable self-driving car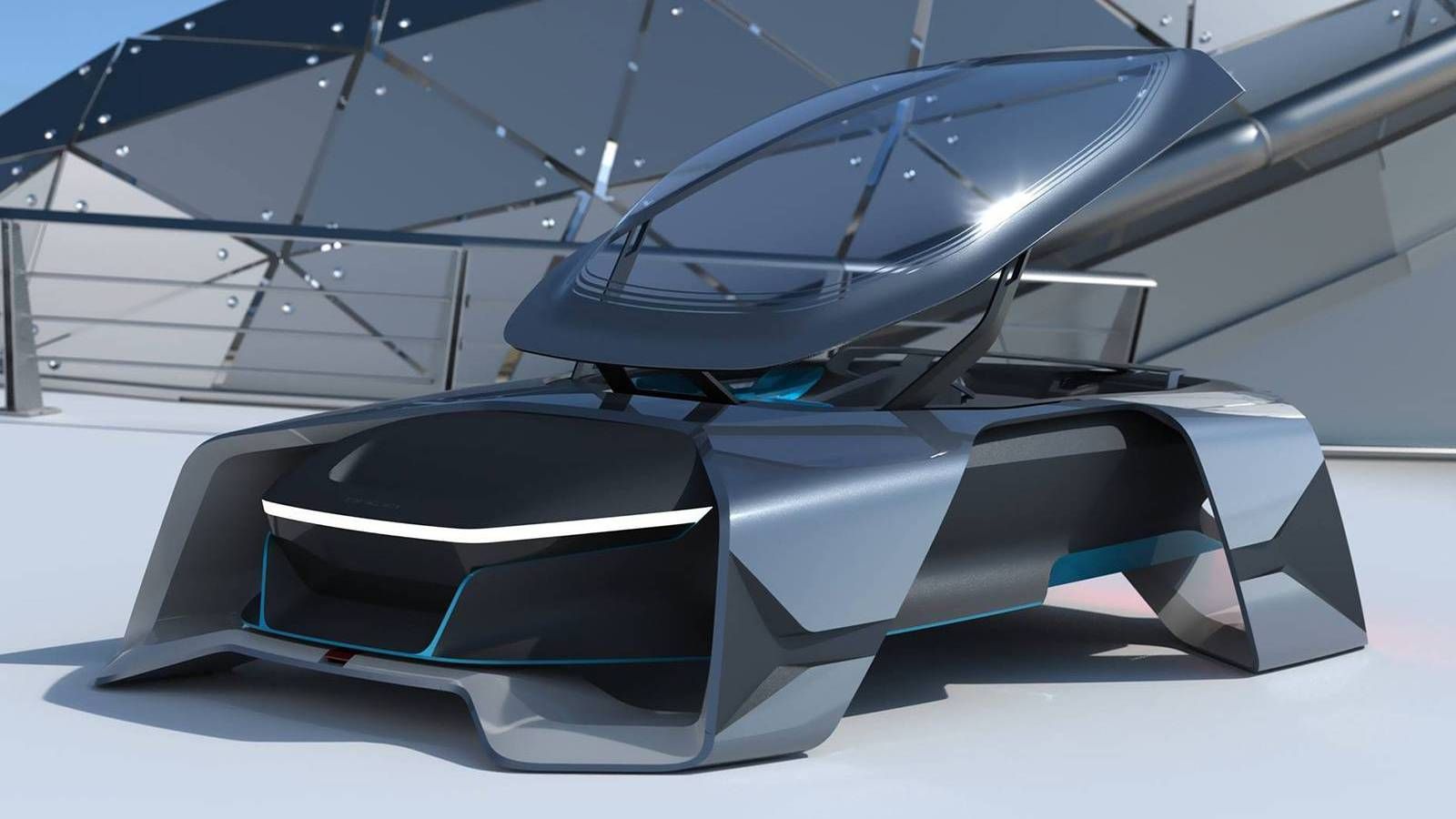 There's nothing cutting edge about Dacia's current lineup, as the budget brand specializes in making simple, affordable models that can take you from A to B reliably and without a big fuss.
However, one can never know what the future may bring, as this concept of a Dacia from the year 2050 aims to show. Penned by Cristina Enciu, a talented 22-year-old Romanian designer, the study explores what a self-driving Dacia will look like 33 years from now.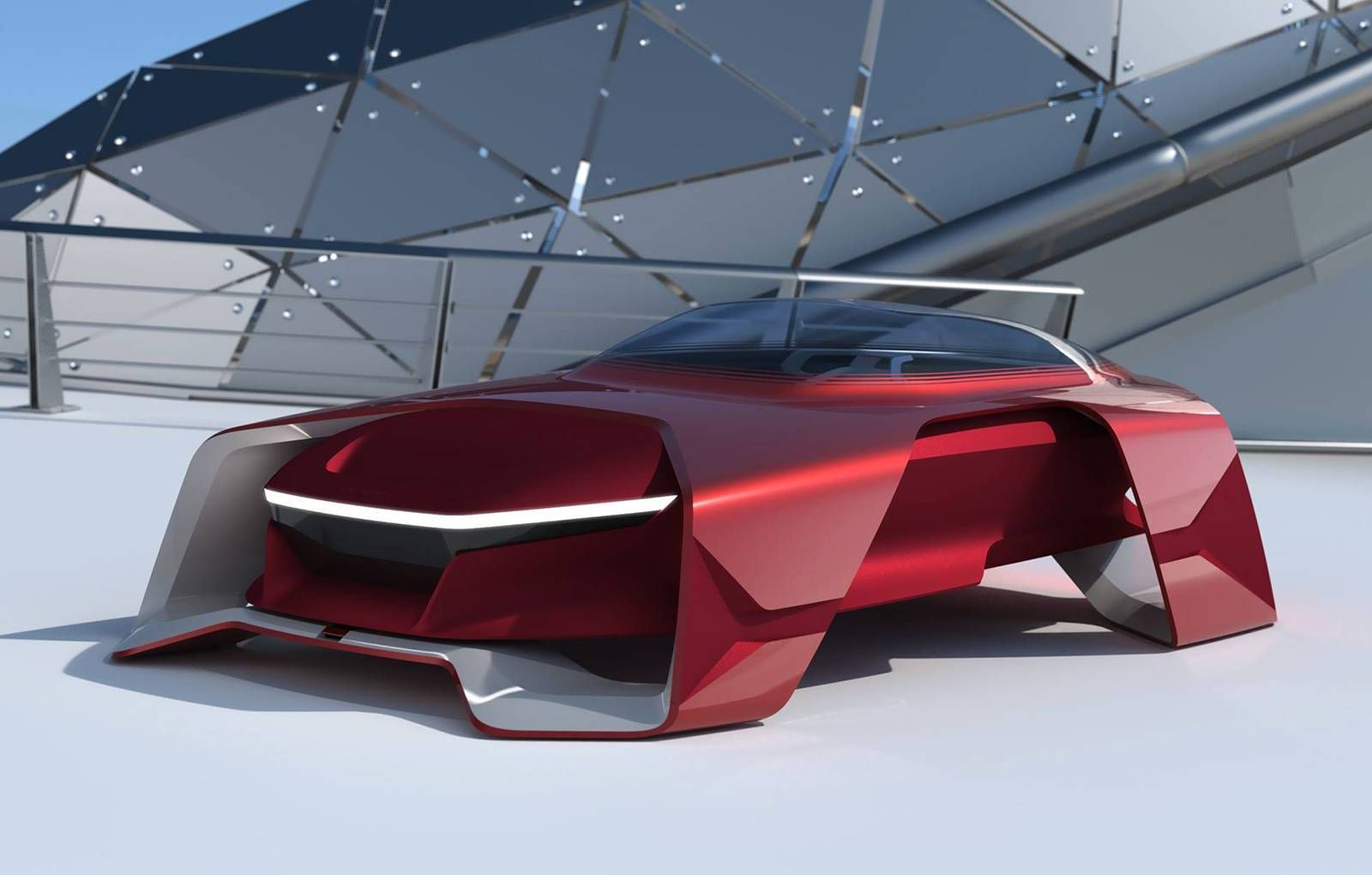 While the study is not an official Renault or Dacia project, miss Enciu has created it during her internship at the Renault Design Central Europe (RDCE) in Bucharest, Romania, which means she received guidance from Renault designers.
The "EF" in the name stands for "Elasticity and Flexibility," and we will get to that in a minute. You see, the EF-Vision 2050 focuses more on the interior than the exterior packaging, as proven by the fact that it doesn't even have wheels — the outer shell is a sculpture shaped by aerodynamics that uses modern materials.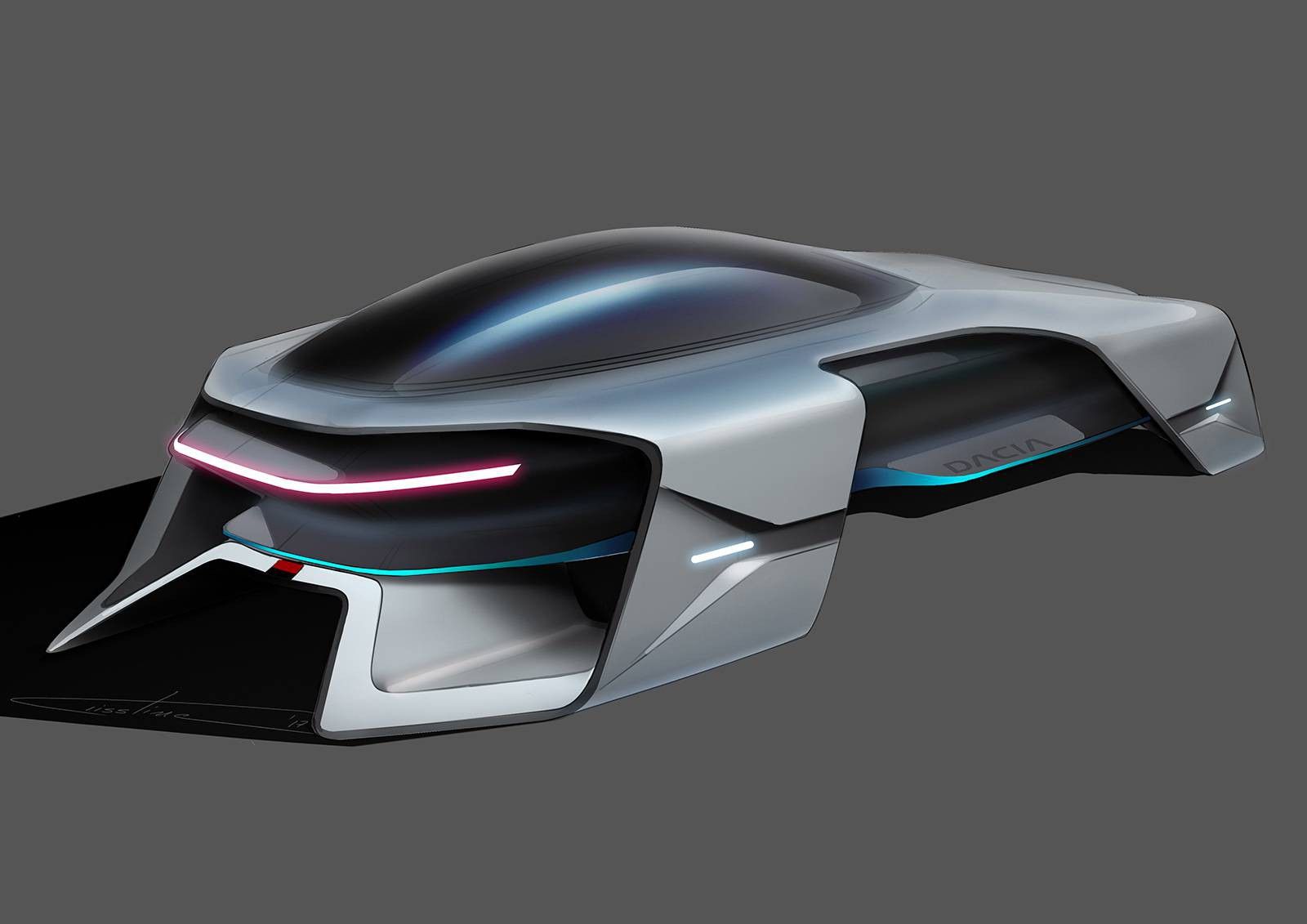 If you don't see any similarities with Dacia's current lineup it's because they are very subtle. However, the aggressive and fluid shape does remind a little of the Dacia Duster Concept from 2009 — the thin, horizontal light units certainly do ring a bell. Furthermore, Cristina says the frontal identity of the concept is inspired by Dacia's latest design language, while the blue tones are derived from the color that defines the brand.
Now let's move on to the interior, which is the focal point of the design study. The designer had one thing in mind when creating it, and that's accessibility (a key Dacia attribute). That's where elasticity and flexibility come into play. The materials used inside the 1+2 cabin are elastic and flexible, allowing for the replacement of the complicated mechanisms used in extensible seats, for example. This solution also results in lower costs and a longer lifespan for the car.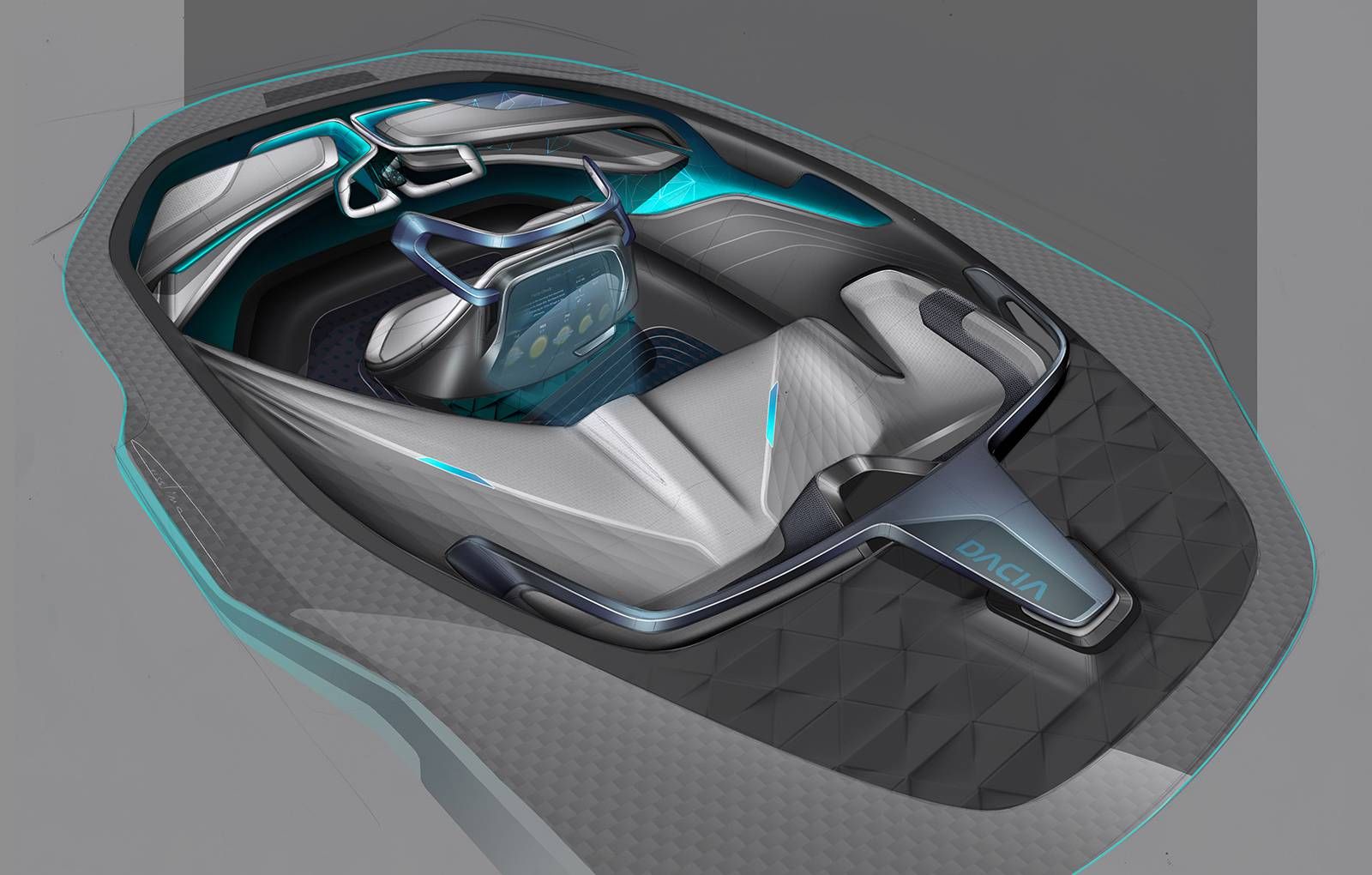 The centrally-mounted front seat allows for the rear seats to extend into beds, should the occupants want to get some rest during the trip. The designer says the Dacia EF-Vision 2050 would also offer connected solutions and full-autonomous capability. When in self-driving mode, the driver's seat can be rotated to face the rear passengers. Nothing was revealed about the powertrain, but we assume it's all-electric — we're talking about the year 2050, after all.
Story references: Automarket.ro
In other technology-related news, a study conducted by Dacia UK found that 84-percent of the population sees technology as too complicated.