He's driving one of the fastest cars ever seen in a video game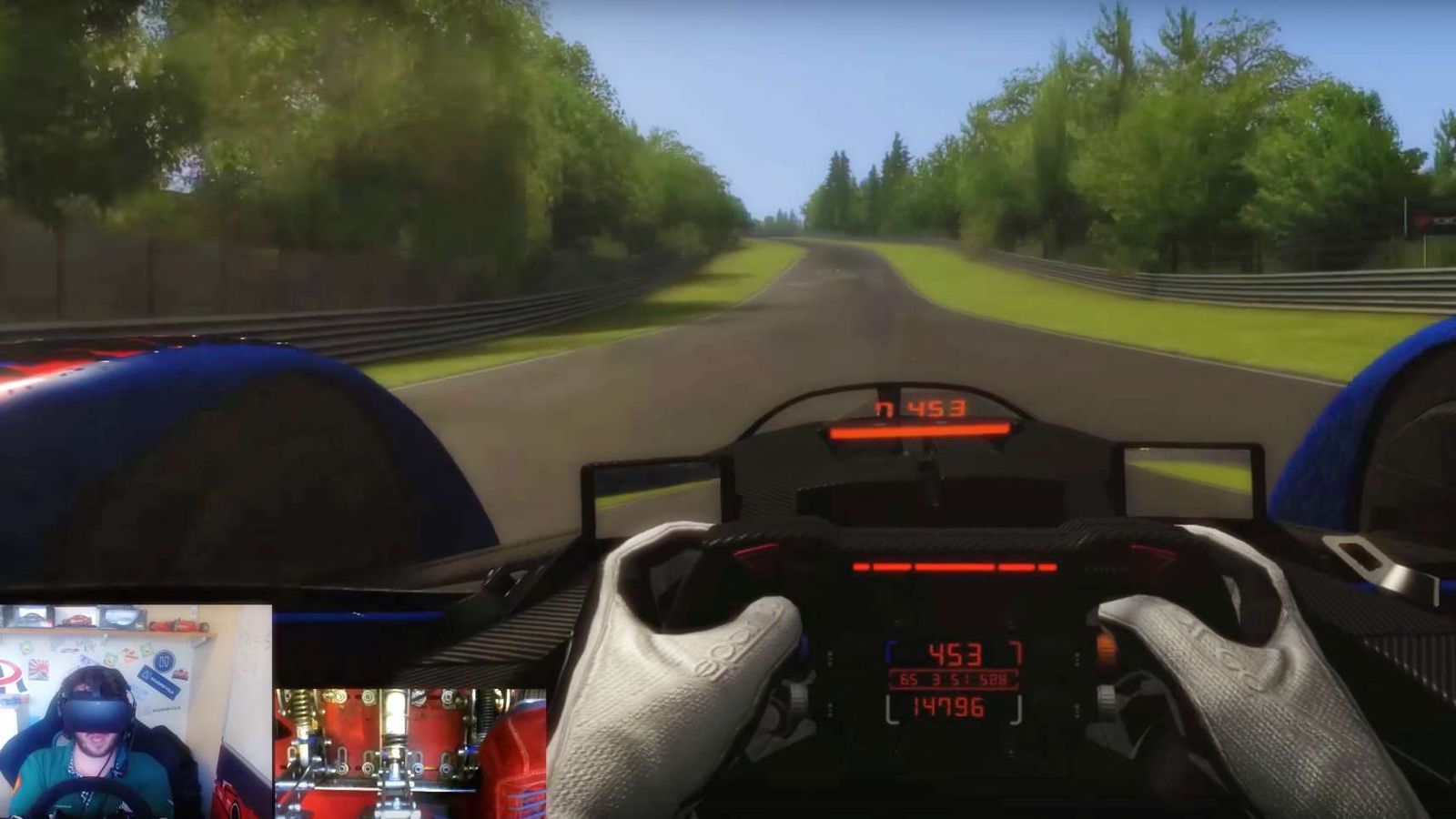 If you're into sim racing, one of the first things you probably do following a game purchase is check out how the Nordschleife is rendered. The Green Hell is the longest, toughest circuit out there, and conquering it is not an easy task. But this guy takes things to another level.
Watching Jimmy Broadbent's YouTube channel you can tell he's in love with games featuring cars. From iRacing to Project CARS 2, Assetto Corsa and Euro Truck Simulator, he's playing them all. But we're here to talk about a particular video in which Jimmy proves his months-long experience with virtual racing.
Using a VR kit, a wheel-and-pedals rig, and Assetto Corsa, he's testing out the RedBull X2010 concept car on the Nürburgring just to see how fast this unearthly vehicle can go. Yes, the X2010 was originally featured in Gran Turismo (as an exclusive) but is now available in Assetto Corsa as well via a mod.
If you've ever been curious about the fastest Nürburgring lap time in a game, you know what the X2010 can do. What's striking about Jimmy's try-out is not the time (of 4:00.8) but rather the VR element. If you've played a racing game in VR, you know just how hard it is to face your impulse of slowing down. Moreover, being able to commentate while doing 222 mph (358 km/h) on Adenauer Forst makes Jimmy my absolute hero.
What's your favorite car to take on the Nordschleife?