Six beautiful Italian sports cars that packed American V8 muscle
For quite a while, Italian sports car manufacturers had a thing for yankee V8s
What do you do when you don't have the capacity and money to build your own engines, but you still want to make powerful sports cars?
For some Italian companies specializing in sports cars, the answer was obvious: buy American-built V8 engines. Unlike Ferrari, Lamborghini, and Maserati, the likes of Iso, De Tomaso, and Bizzarrini lacked the resources to build engines and couldn't buy them from established Italian brands either — after all, the newcomers were trying to steal sales from Maranello, Sant'Agata Bolognese, and Modena.
As a result, smaller Italian companies had no choice but to look for alternatives. V8 engines built by Ford and General Motors were the main candidates because of their availability, reliability, and affordability. So yes, we have to thank GM and Ford for the fact these Italian beauties existed.
#6 De Tomaso Longchamp (1972-1989)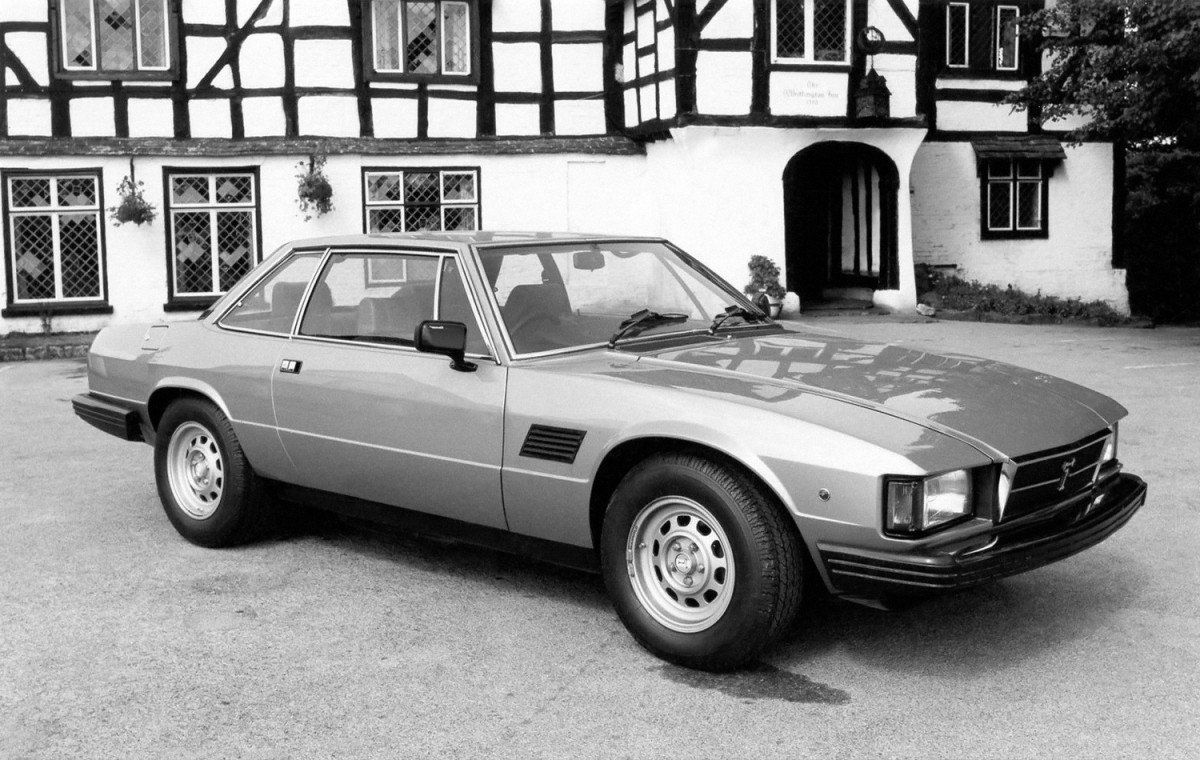 A less known model built by the Italian sports car manufacturer is the Longchamp coupé, which married an elegant and rather understated Ghia-designed bodywork with a 5.8-liter Cleveland V8 engine sourced from Ford muscle cars of the era.
Besides the Deauville four-door sedan upon which it was based, the Longchamp was De Tomaso's only front-engined car ever built. It used a shorter-wheelbase chassis with the same suspension, engine, and transmission as the Deauville. As De Tomaso was a small company, the Longchamp also featured headlights and front indicators from the first-generation Ford Granada, while the taillights came from the Alfa Romeo 2000 Berlina.
Available in various states of tune with up to 330 hp, the V8 engine allowed the Longchamp to reach a top speed of 240 km/h (149 mph) which was quite something at the time. Despite the long production cycle of 17 years, De Tomaso only built 395 coupés — 14 Spyder versions were crafted by Carrozerria Pavesi of Milan.
#5 Iso Rivolta (1960-1972)
Another stylish Italian coupé from another low-volume sports car manufacturer, the Rivolta was a luxurious grand tourer that combined Bertone's styling genius, Giotto Bizzarrini chassis expertise, and a small-block 5.4-liter Chevrolet V8 powertrain similar to what the Corvette had at the time.
Producing up to 350 hp in the IR 350 version, the engine pushed the Rivolta from 0 to 100 km/h in 6.1 seconds and on to a top speed of 229 km/h (142 mph). The engine was linked to a Corvette-sourced four-speed manual transmission that sent power to the rear wheels. However, later models used a five-speed manual while two- and three-speed automatic transmissions were optional.
As with the Longchamp, the Rivolta wasn't built in high numbers, despite a long production cycle of 12 years. Only 797 examples saw the light of day.
#4 De Tomaso Mangusta (1967-1971)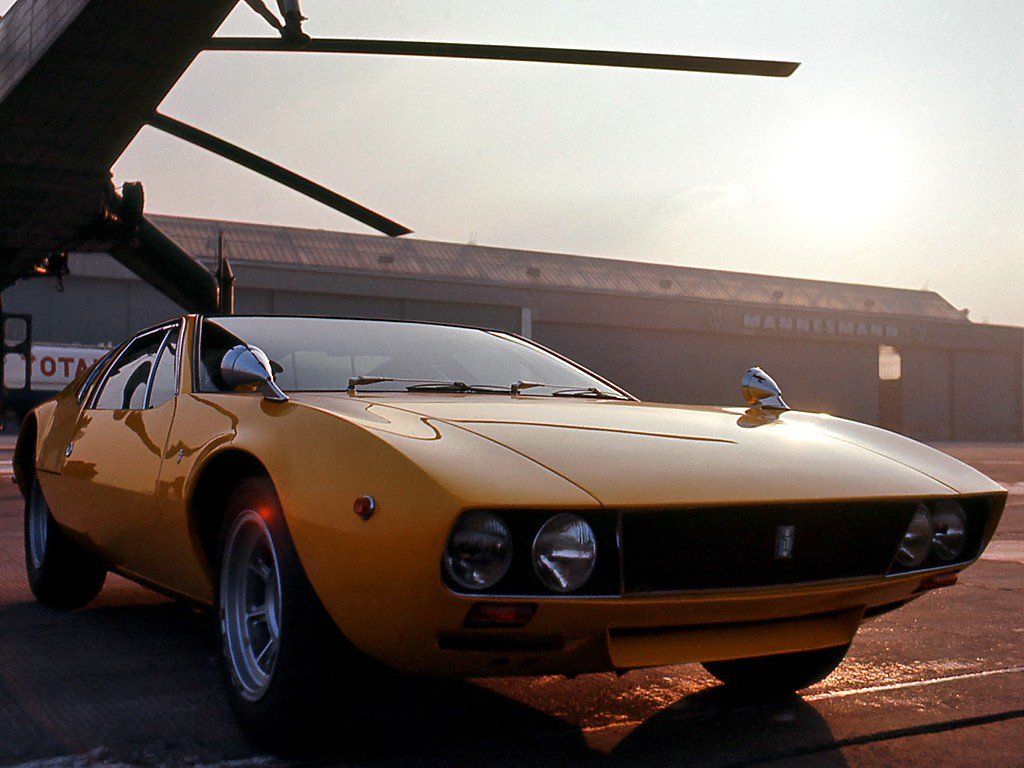 One of De Tomaso's most iconic and beautiful models, the Mangusta was a mid-engined, rear-wheel-drive supercar that came out only a year after Lamborghini's Miura.
Designed by Giorgetto Giugiaro during his Ghia days, the Mangusta was quite a sight in 1967: it featured concept car elements such as the extravagant gullwing doors that provided access to the luggage compartment and the 306 hp 4.7-liter Ford V8 engine (233 hp 5.0-liter Ford V8 for North America).
The Mangusta was very well-equipped for the time. It had all round disc brakes, independent suspension, rack and pinion steering, air conditioning, and power windows. However, it suffered from an unbalanced weight distribution (32/68 front/rear), which resulted in handling and stability problems. And, as a true supercar, it had a cramped cabin and a ground clearance that was deemed to low.
Still, De Tomaso managed to shift 401 units (about 150 for Europe, the rest for North America) during the relatively short production period.
#3 Bizzarrini 5300 GT (1965-1968)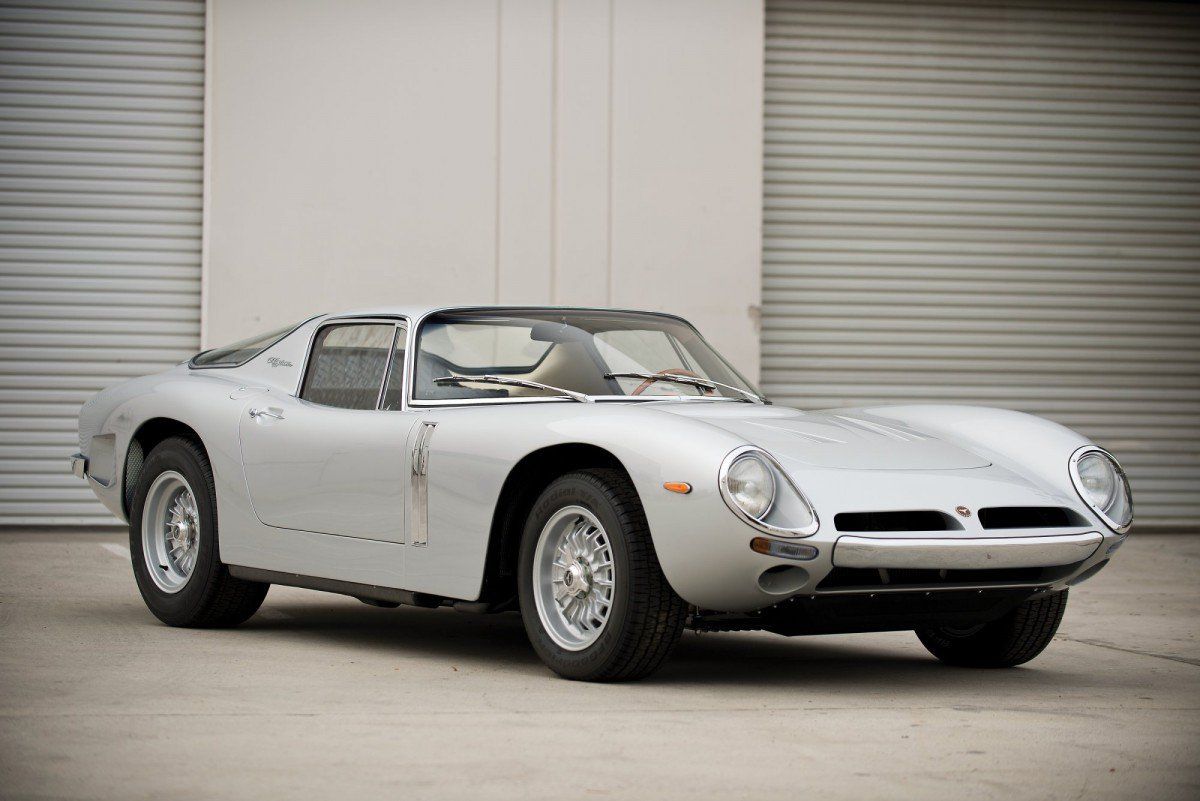 After brilliant engineer Giotto Bizzarrini decided to part ways with Ferrari in 1961, one of his first projects was the Bizzarrini 3500 GT, a road car born of his frustration with the partnership he had with Iso Autoveicoli, for which he designed the mechanicals of the Grifo project.
After a disagreement with Iso's boss Renzo Rivolta ended the cooperation, Bizzarrini took the A3/C racing version of the Grifo and developed it further, giving it a street-legal version called the Bizzarrini 5300 GT — or the Strada as it is also known. As with the Iso Grifo A3/L, the 5300 GT used a Chevy small-block 5.4-liter V8 engine from the Corvette, producing between 365 hp and 385 hp. The 5300 GT featured a sleek alloy body put together by BBM of Modena using more than 10,000 rivets, four-wheel disc brakes, a four-speed manual transmission from BorgWarner, De Dion tube rear suspension and a limited slip differential.
The car was widely appreciated at the time, with Bizzarrini building 133 5300 GTs. The engineer used to call it his "improved GTO," because it took the principles he applied when designing the Ferrari 250 GTO even further.
#2 Iso Grifo A3/L (1965-1974)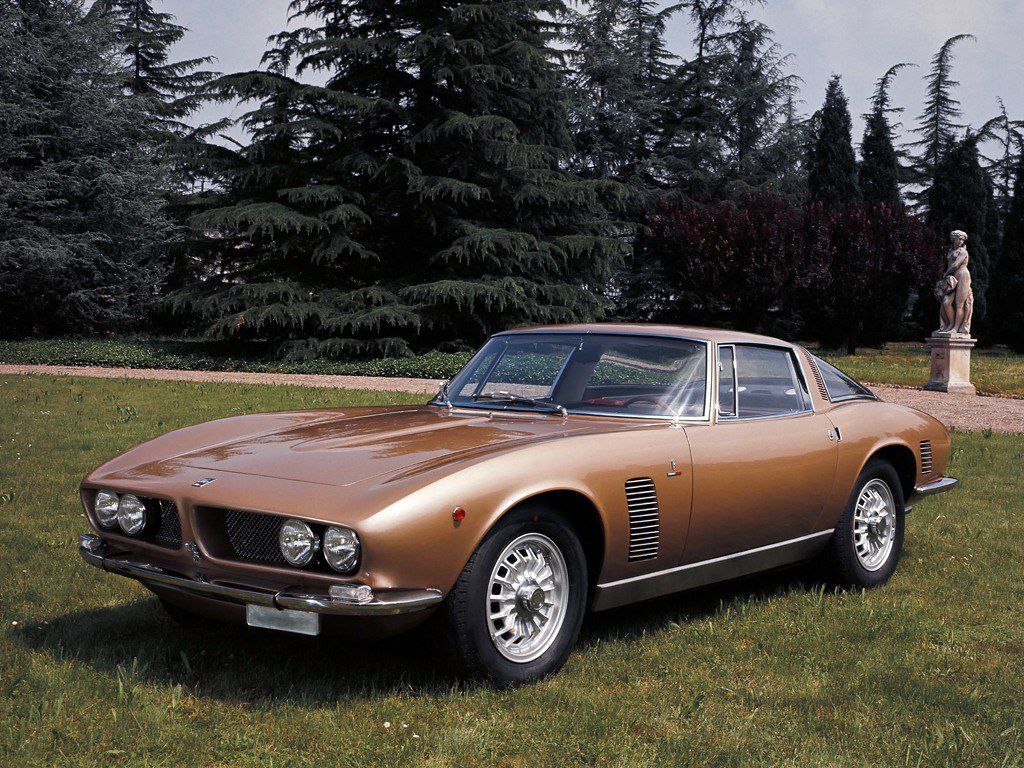 It's amazing that the same company that gave the world the humble Isetta bubble car and the rather conservative Rivolta grand tourer later produced this stunning GT — the elegant Iso Grifo coupé penned by Giorgetto Giugiaro during his stint at Bertone.
Throughout its 11-year lifespan, the Grifo married Italian styling with American power, featuring several iterations of Chevrolet Corvette V8 engines under the hood, with outputs ranging from 300 hp to 435 hp.
Iso built 413 Grifos until 1974 when the company was forced to close its doors because of the oil crisis. But what a legacy it left behind.
#1 De Tomaso Pantera (1971-1991)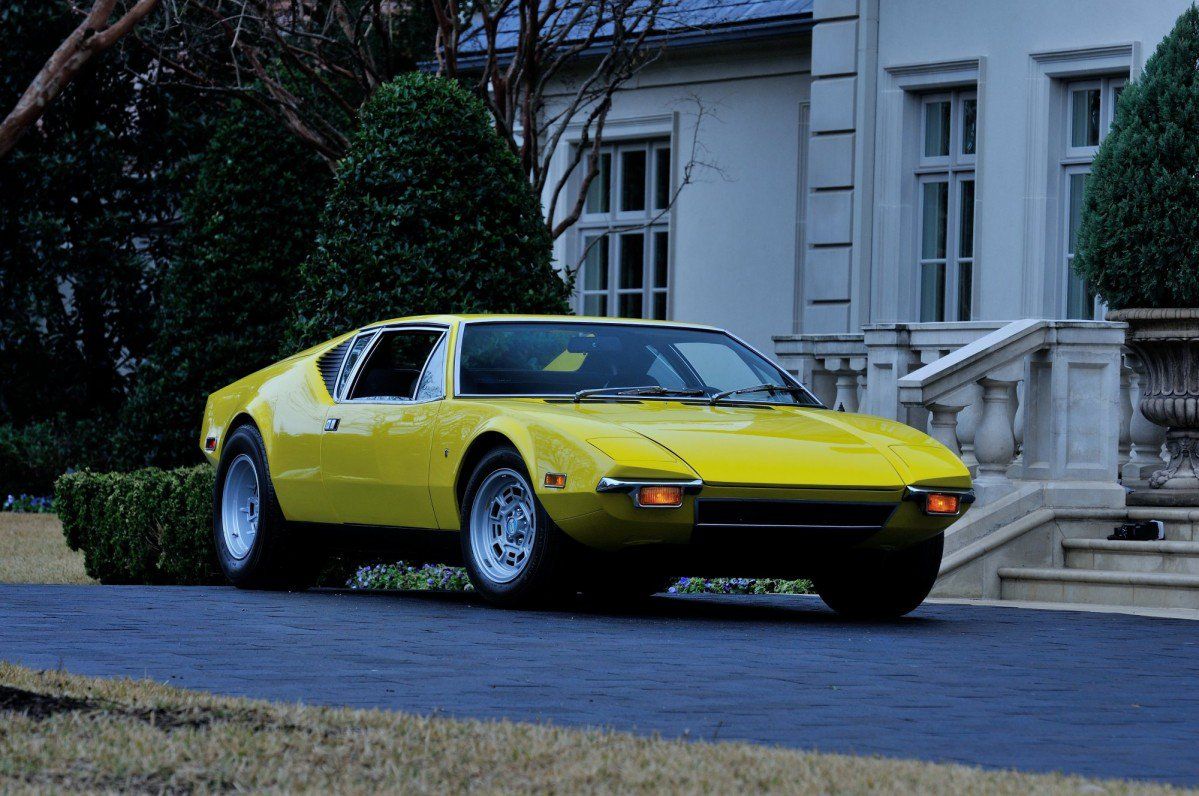 Along with the Lamborghini Countach, De Tomaso's Pantera was the car to have on your bedroom poster as a teenager. Coincidence or not, both wedge-shaped supercars were designed by Bertone's Marcello Gandini.
Italian for "panther," the Pantera went on to become De Tomaso's longest-running, most successful model ever, with more than 7,000 units produced — the fact that Ford imported them into the U.S. and sold them through its Lincoln Mercury dealers certainly played a big part.
Using a steel monocoque design (unlike the Mangusta's steel backbone chassis), the Pantera was powered by a mid-mounted 330 hp Ford 5.8-liter V8 engine, linked to a ZF transaxle transmission. However, other Ford V8 engines have been used as well throughout its two-decade production cycle. The Pantera didn't just look like a supercar, it acted like one. It was able to sprint from 0 to 100 km/h in 5.2 seconds and reach a top speed of 260 km/h (162 mph).
Image credits: automakers via Wheelsage