Skoda Kodiaq RS is a 236-hp sporty SUV for the masses
Official pictures show what you already expected
Skoda's most powerful SUV is now unveiled, but who will buy it?
Skoda Kodiaq gets the RS version, becoming the sportiest SUV of the brand (but not the sportiest car in its lineup). With a 2.0-litre BiTDI twin-turbo diesel engine churning out 236 hp (240 PS) and a healthy 500 Nm of torque (1750-2500 rpm), the Kodiak RS comes loaded with goods: DSG automatic gearbox, full-LED headlights, better and bigger brakes, high-speed tires, 20-inch Xtreme wheels, and twin exhausts complete what looks like a glorified Sportline version of the Kodiaq.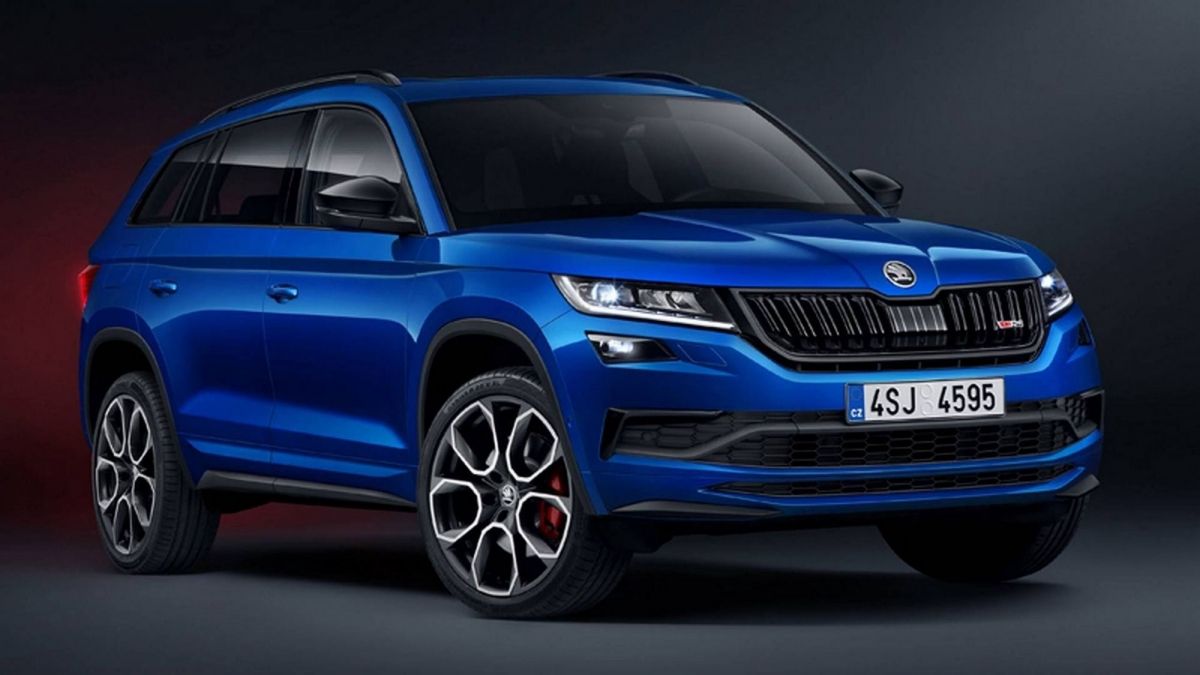 The Kodiaq RS is, however, much more than this. It also features the Dynamic Chassis Control (DCC) adaptive suspension, including the Driving Mode Select and progressive steering, coupled with an all-wheel-drive system. With a ground clearance of 196 mm, an attack angle of 19.3 and a departure angle of 23.4, it also keeps basic off-road capabilities if needed.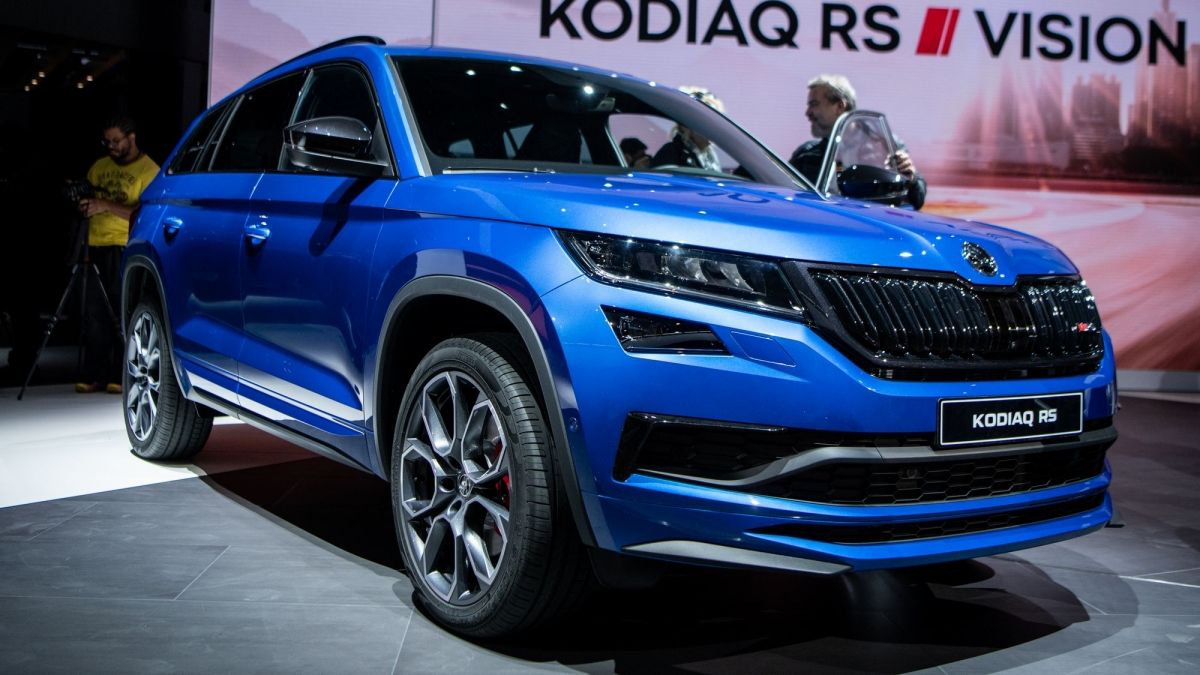 Its dynamics are so good, it became the fastest 7-seat SUV around the Nurburgring, with a record time of 9:29.84 minutes. 0 to 100 km/h is done in 7 seconds and the top speed is 220 km/h. Fuel consumption is low, at 6 l/100 km and 157g CO2/km.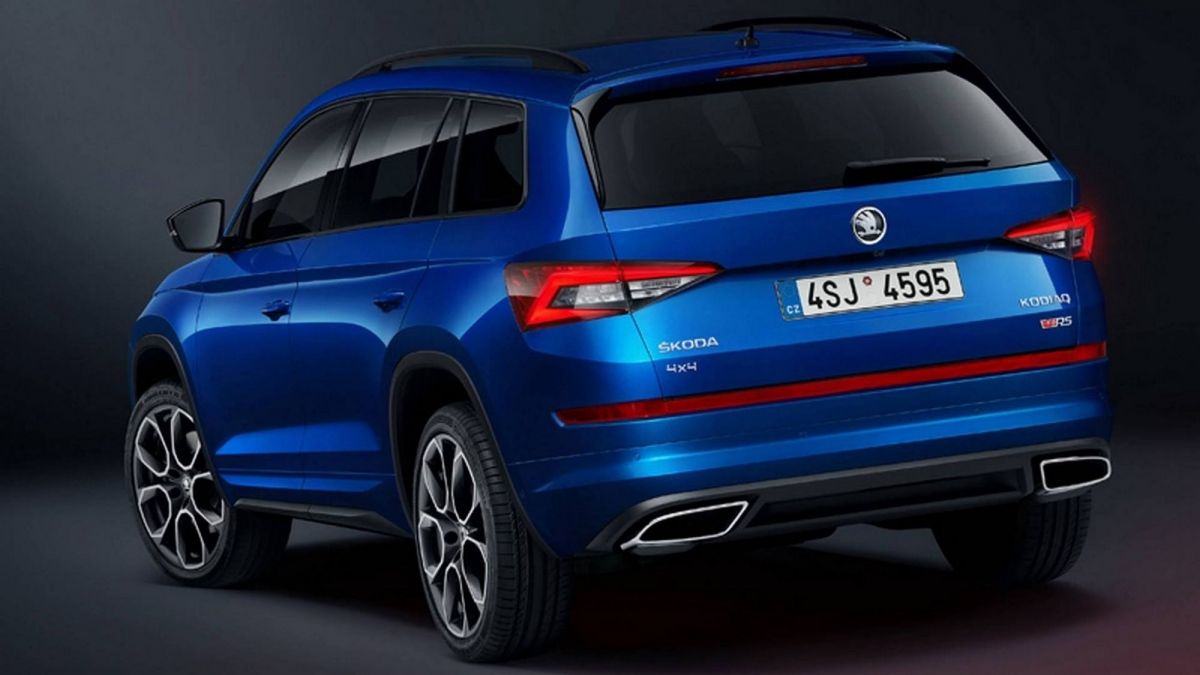 Inside, the Virtual Cockpit offers a full-digital instrument cluster, while the sport seats are covered in RS-branded Alcantara. The Dynamic Sound Boost system will also take care to enhance the engine's sound depending on the driving mode you choose (Comfort, Normal, Sport). Of course, the car has all the amenities inside the normal Kodiaq, including the seven-seat configuration.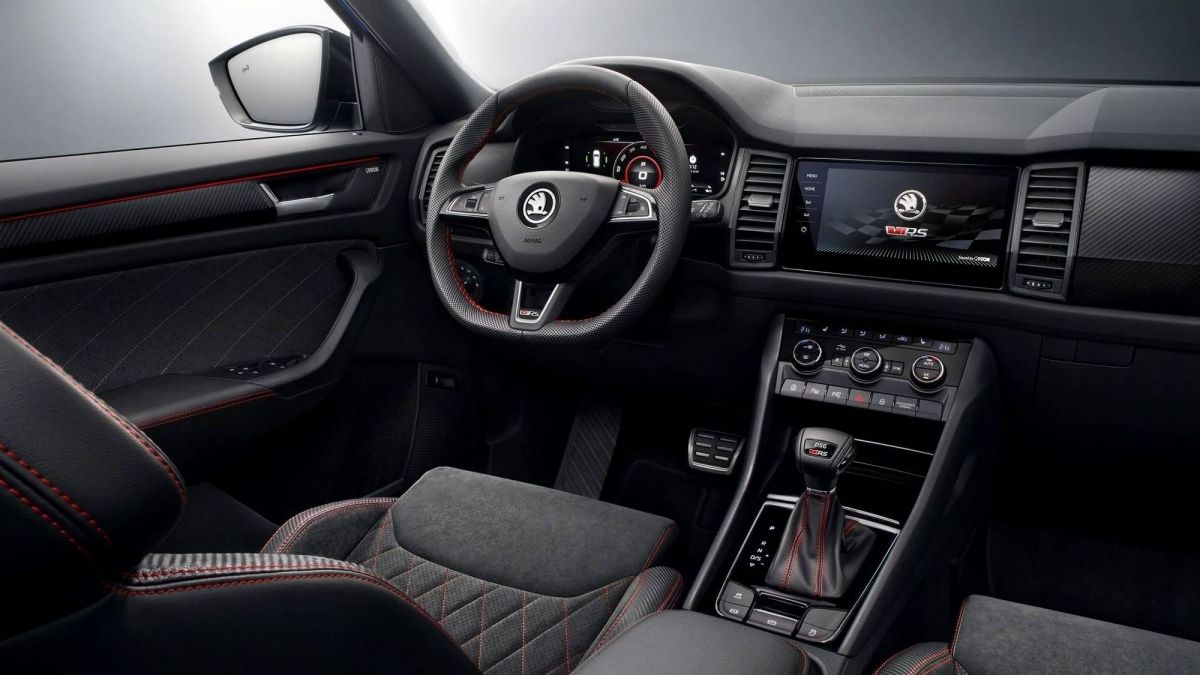 The Kodiaq RS will start selling in the first part of 2019. Prices will be announced shortly, but the Kodiaq RS should entice its buyers by a fair price when compared with its performance and features; the Czech brand already accustomed us to it.
SEE MORE: Skoda Kodiaq Sportline pairs dynamic looks with more powerful gasoline engine