Another piece of the Kodiaq puzzle falls into place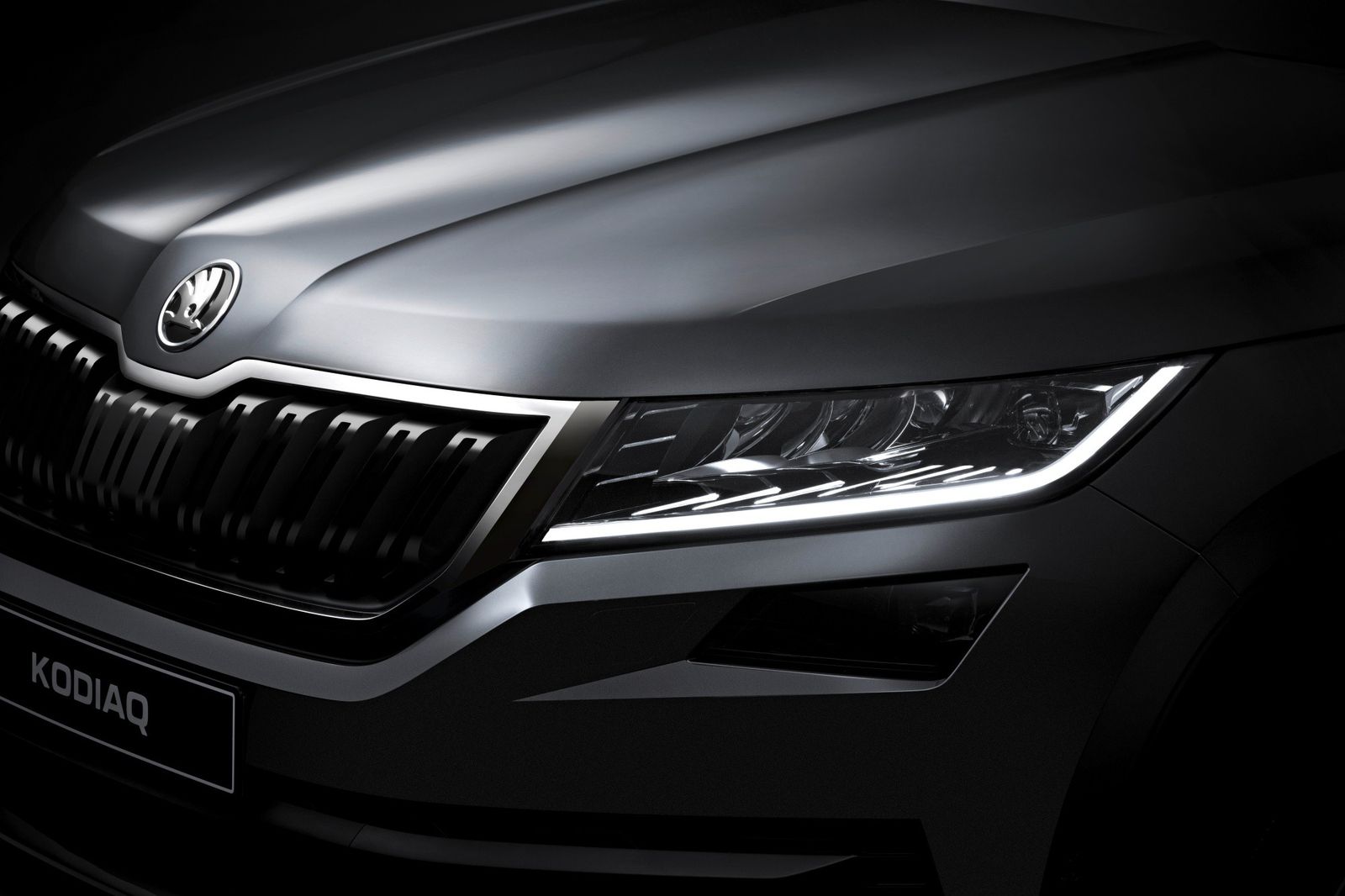 Skoda continues to tease its upcoming Kodiaq SUV with a new set of close-up photos that reveal some of the vehicle's exterior details.
Scheduled to have its world debut on September 1 in Berlin before its auto show debut in Paris a month later, the seven-seat SUV features Skoda's latest design language, which is obvious in the shape of the headlights and taillights, the well-defined surfaces as well as the wide radiator grille.
Judging from the styling details revealed in the close-up photos, the Kodiaq looks quite similar to Skoda's current flagship, the Superb. The narrow, raked headlights are available with full-LED (a first for the brand), while the rear lights feature LED technology as standard.
As expected, the Kodiaq's main selling point will be practicality, with Skoda claiming the SUV offers the largest boot within its class. In five-seat configuration, cargo capacity is 720 liters (25.4 cu ft), but with the rear seats folded down it extends to a van-like 2,065 liters (72.9 cu ft).
The Czech automaker also offers a seven-seat option as well as a folding front passenger seat, with the latter allowing the vehicle to transport items up to 2.90 meters (9.5 ft) long.
Practicality aside, the Skoda Kodiaq offers a series of driver assistance systems, including Area View (surround-view cameras), Tow Assist, and Manoeuvre Assist (brakes as soon as an obstacle is detected behind the vehicle).
The Kodiaq also packs the Skoda Connect mobile online services, divided into two categories: the Infotainment Online services (information and navigation in real time), and the Care Connect services (remote access as well as assistance). The main feature of Care Connect is the Emergency Call: if an airbag is activated, the e-Call automatically goes through an emergency call center.