Smart takes leap into the future with Vision EQ Fortwo autonomous pod
It's the first Smart to feature Daimler's EQ moniker
It may sound far-fetched right now, but the Smart Fortwo may make the transition from a personal passenger car to a flexible local public transport vehicle.
That's because the Vision EQ Fortwo is an autonomous car that can pick up its passengers directly from their chosen location. It's also the first vehicle from the Daimler Group to lack a steering wheel and pedals — so there's a lot to take in for traditional Smart customers.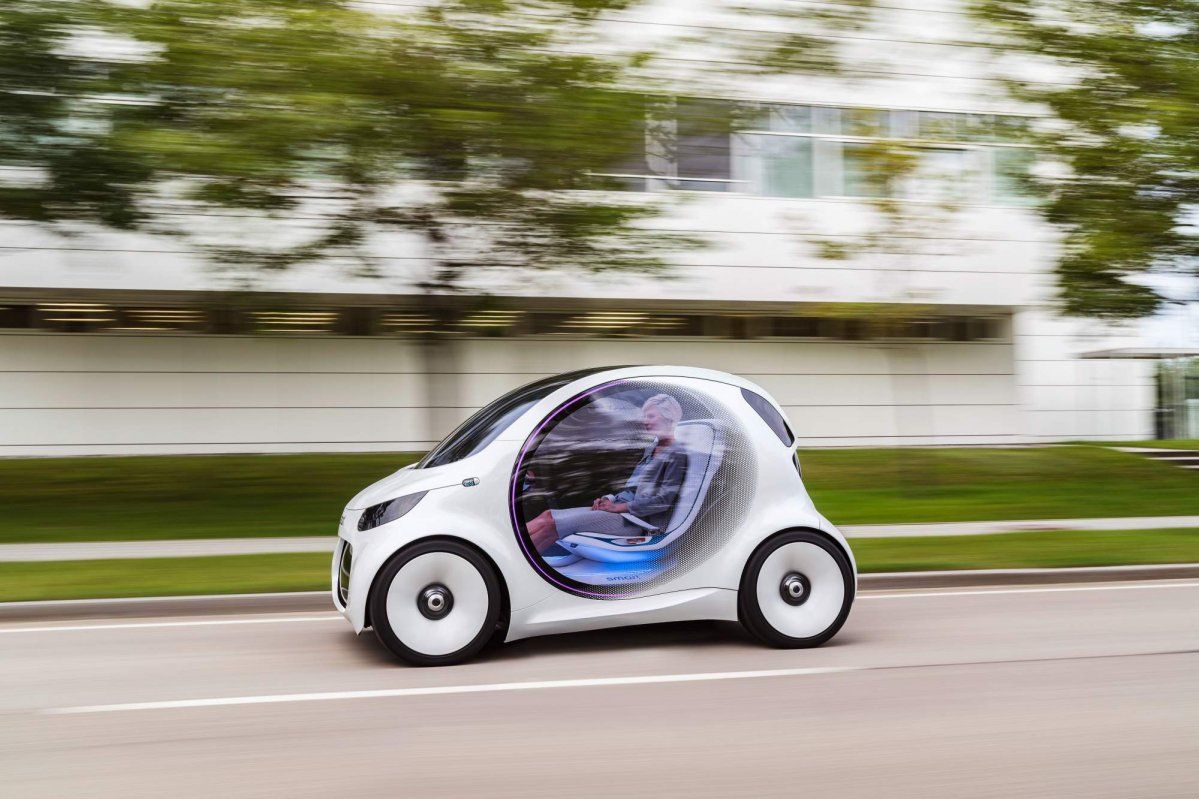 Described by Smart CEO Annette Winkler as "the most radical car sharing concept car of all," the Smart Vision EQ Fortwo can find passengers and collect them directly from their chosen location. And, thanks to swarm intelligence and the resulting predictability of demand, the autonomous pod will always be nearby.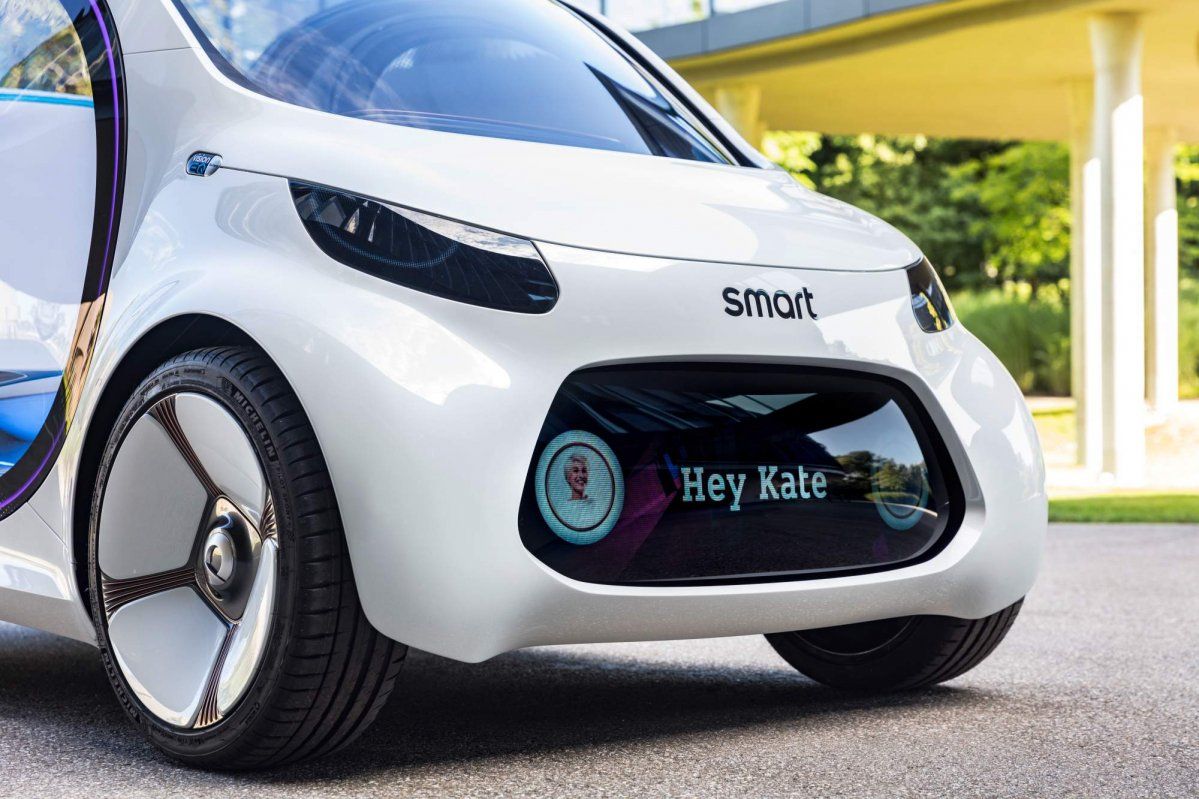 Users can summon the Smart Vision EQ Fortwo using a mobile device, and they can recognize it thanks to messages displayed on the Black Panel at the front as well as large projection surfaces at the sides. Among other things, the Black Panel communicates whether the car is occupied by one or two passengers. LED displays replacing the headlamps can echo a classic look or take on an eye-like shape, which Smart says allows the vehicle to "communicate on a more human level."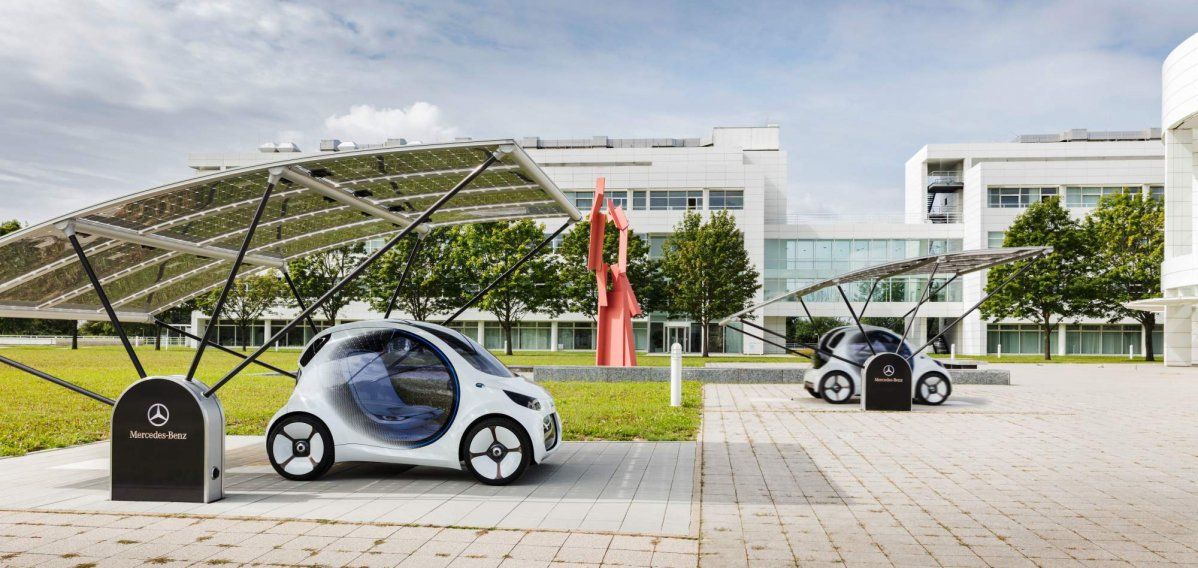 At the rear, the tail lamps can also switch from a conventional look to providing detailed information — such as warnings or traffic information.
The Smart Vision EQ Fortwo includes a 30 kWh lithium-ion battery that the car can decide to recharge when it's not in use. Interestingly, the cars can also dock with the power grid inductively, feed in electricity, and act as a "swarm battery," taking pressure off the grid.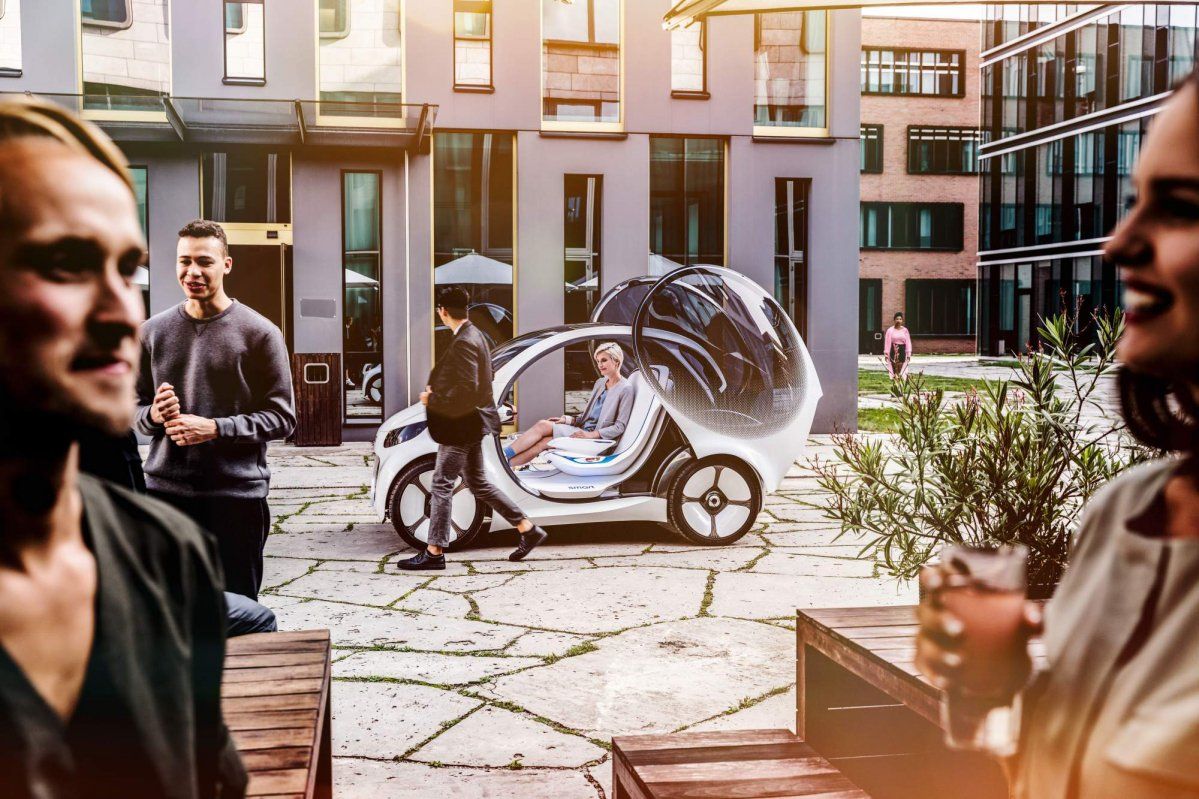 Sized similarly to a present-day Smart Fortwo, the Vision EQ Fortwo is 2,699-mm long, 1,720-mm wide, and 1,535-mm high, with the cabin offering two seats and increased space thanks in part to the removal of the steering wheel and pedals.
To further save space and allow for easier access, the two doors pivot wing-like over the rear axle. Smart says the door concept also reduces the dangers of collision with cyclists and pedestrians. The vehicle is controlled via personal mobile device or voice input.
If you're looking forward to a future of autonomous electric pods, you must like the idea of a flying car as well.