The new concept pays homage to an iconic vehicle from Hyundai's history, the Pony Coupe Concept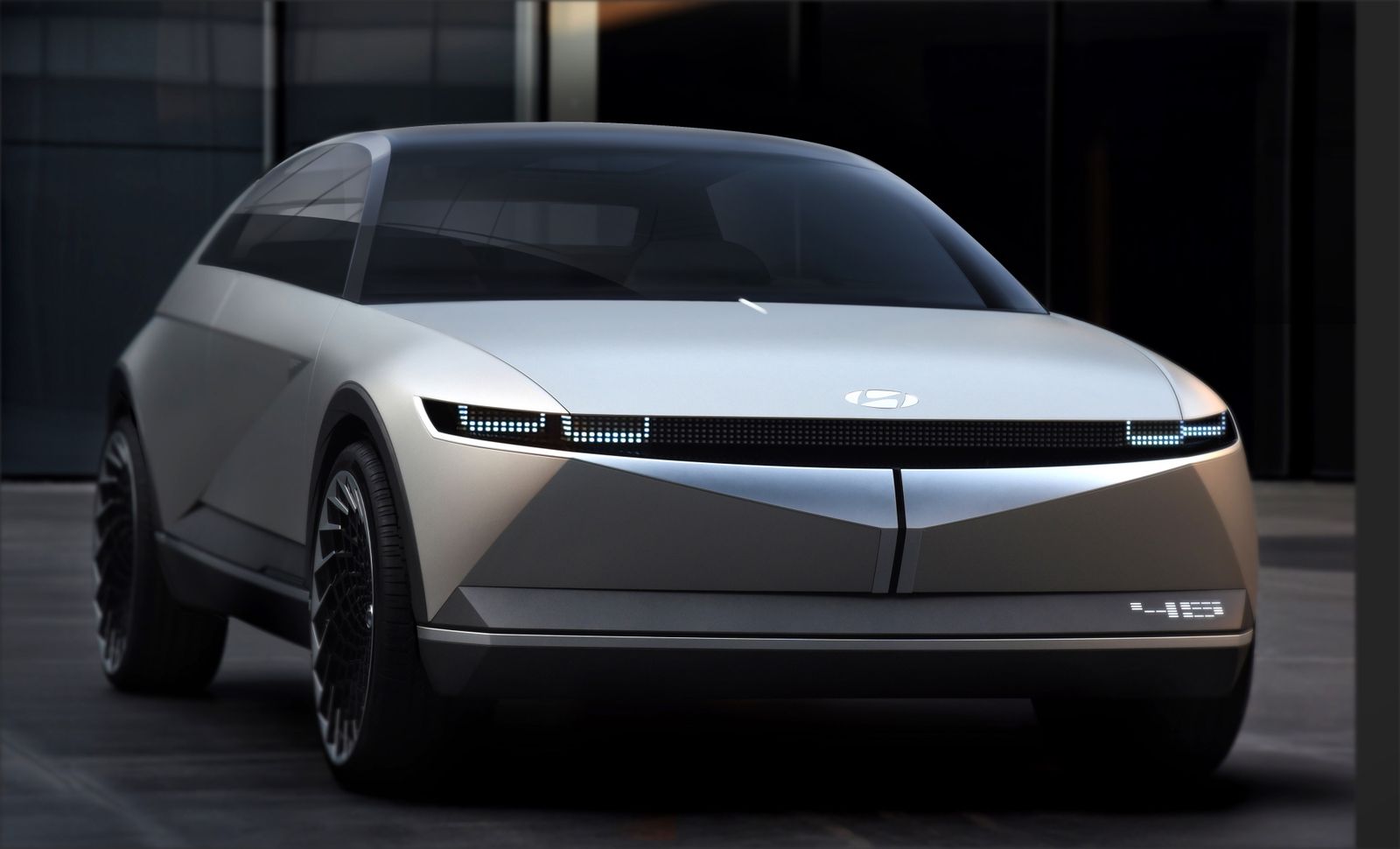 Revealed at the Frankfurt Motor Show, the Hyundai 45 EV concept is a homage to its heritage and a vision for the electric future.
The progressive 45 puts a twist on a 45-year-old icon, the Hyundai Pony Coupe Concept, to introduce an entirely new in-car experience for self-driving vehicles of tomorrow.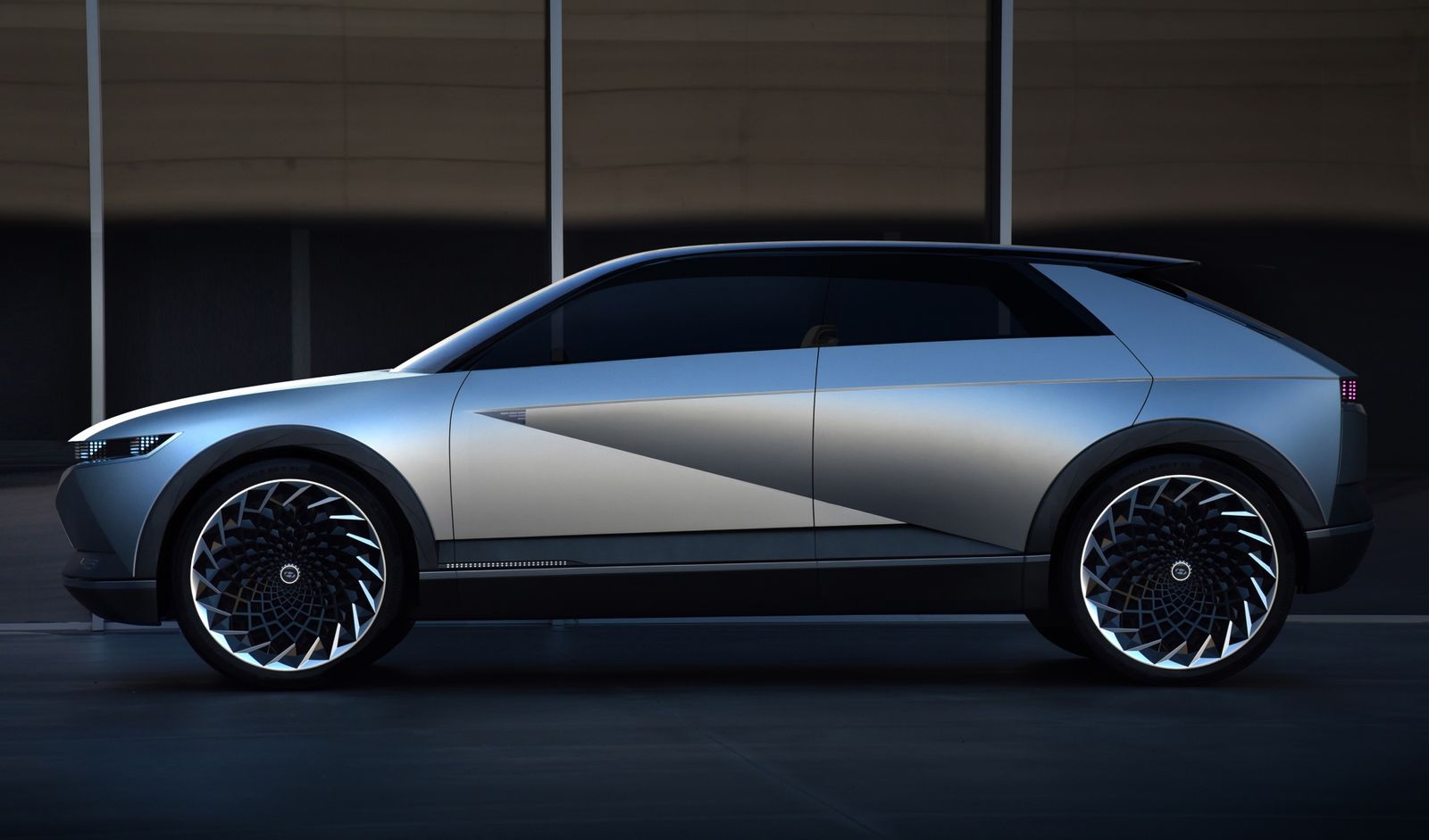 The Pony Coupe Concept was introduced in 1974. The 45 EV concept borrows its boxy lines but with a modern twist.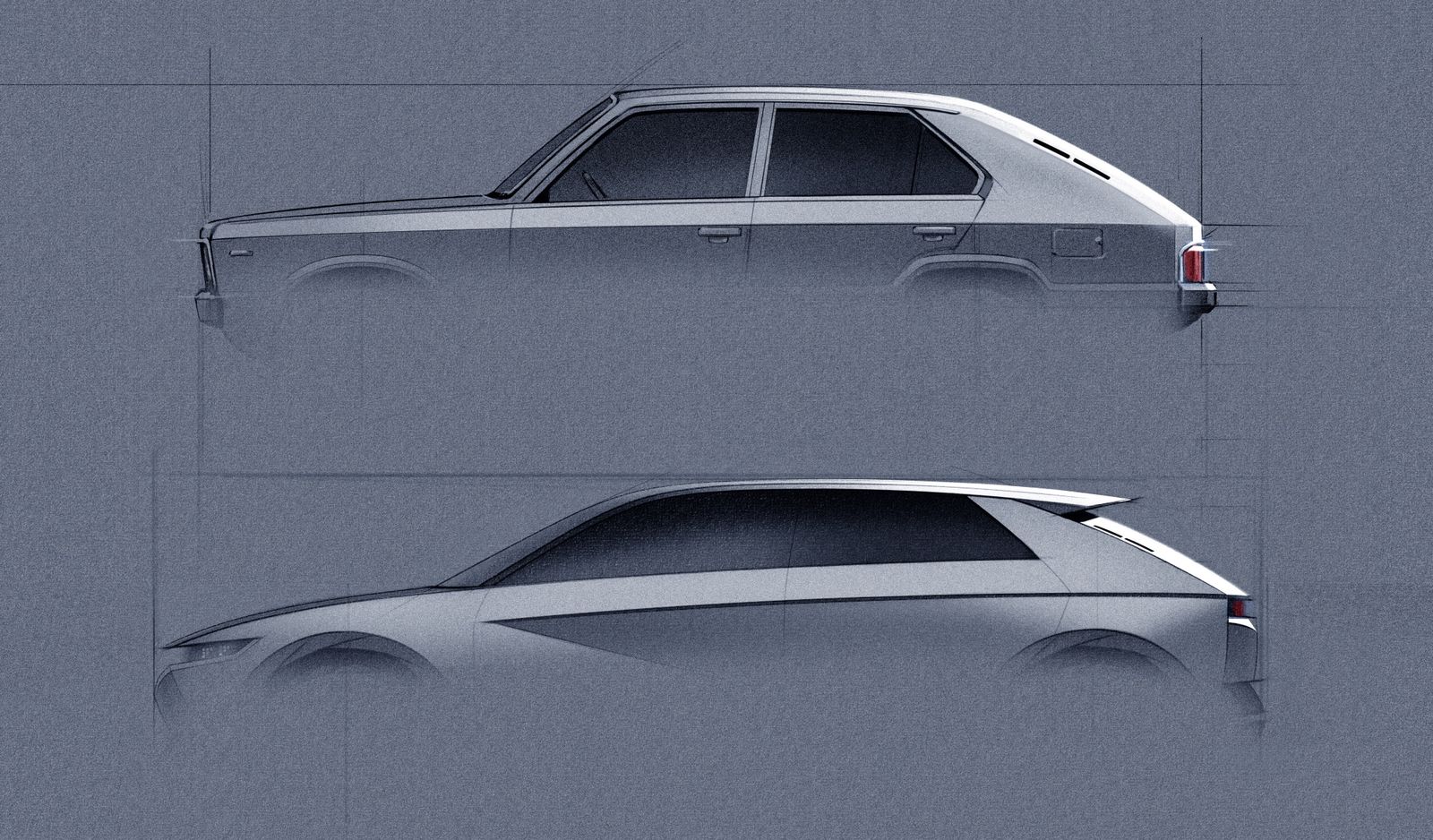 The car's name also owes itself in part to the 45-degree angles at the front and rear, forming a diamond-shaped silhouette.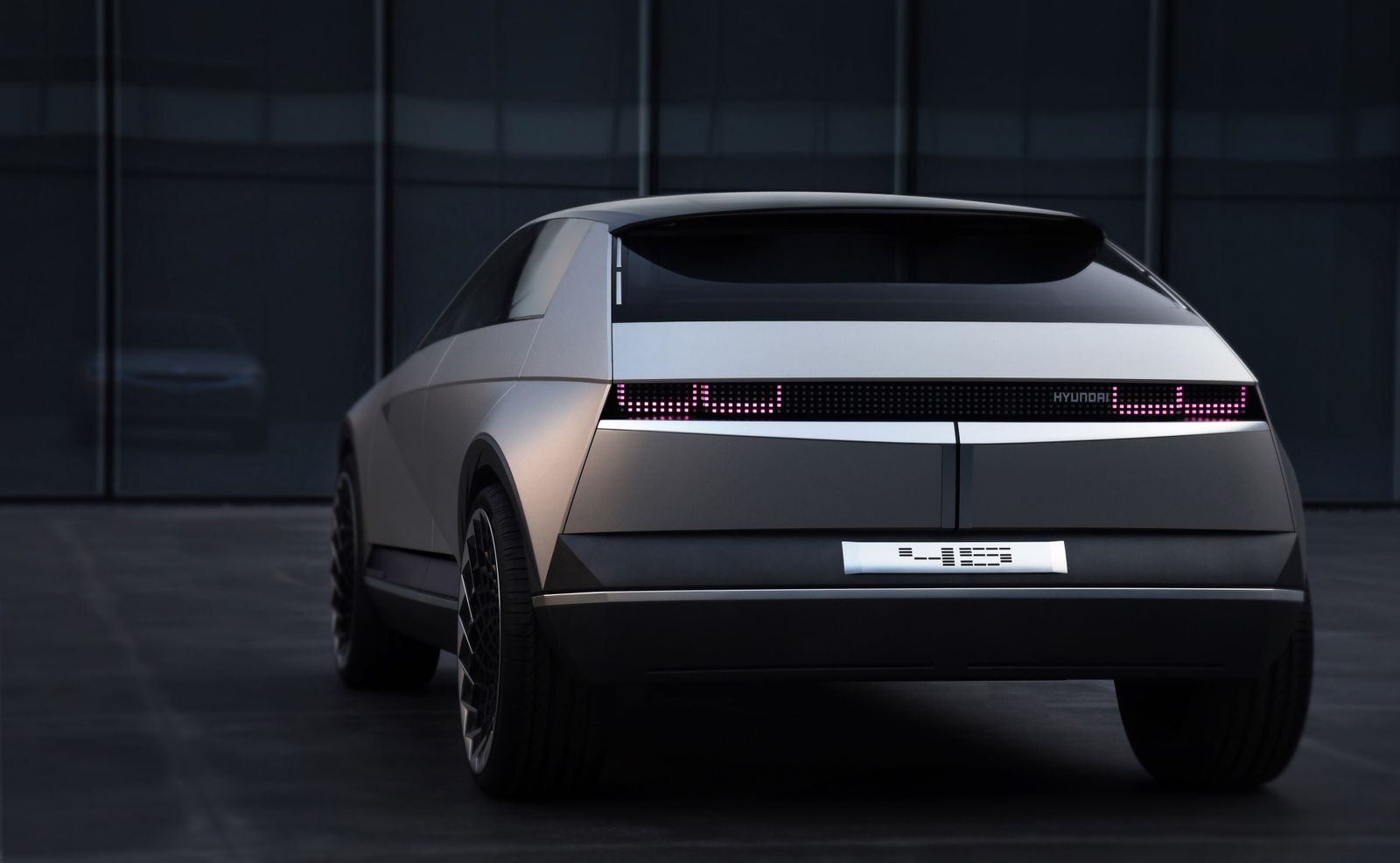 The new concept strips away complexity, celebrating the clean lines and minimalistic structure of the original coupe concept. Combining heritage with vision, 45 incorporates the evolution of Hyundai's 'Sensuous Sportiness' design language. 'Sensuous' stands for enhanced emotional values that customers can experience through design, and 'Sportiness' is determined to implement those values through innovative mobility solutions.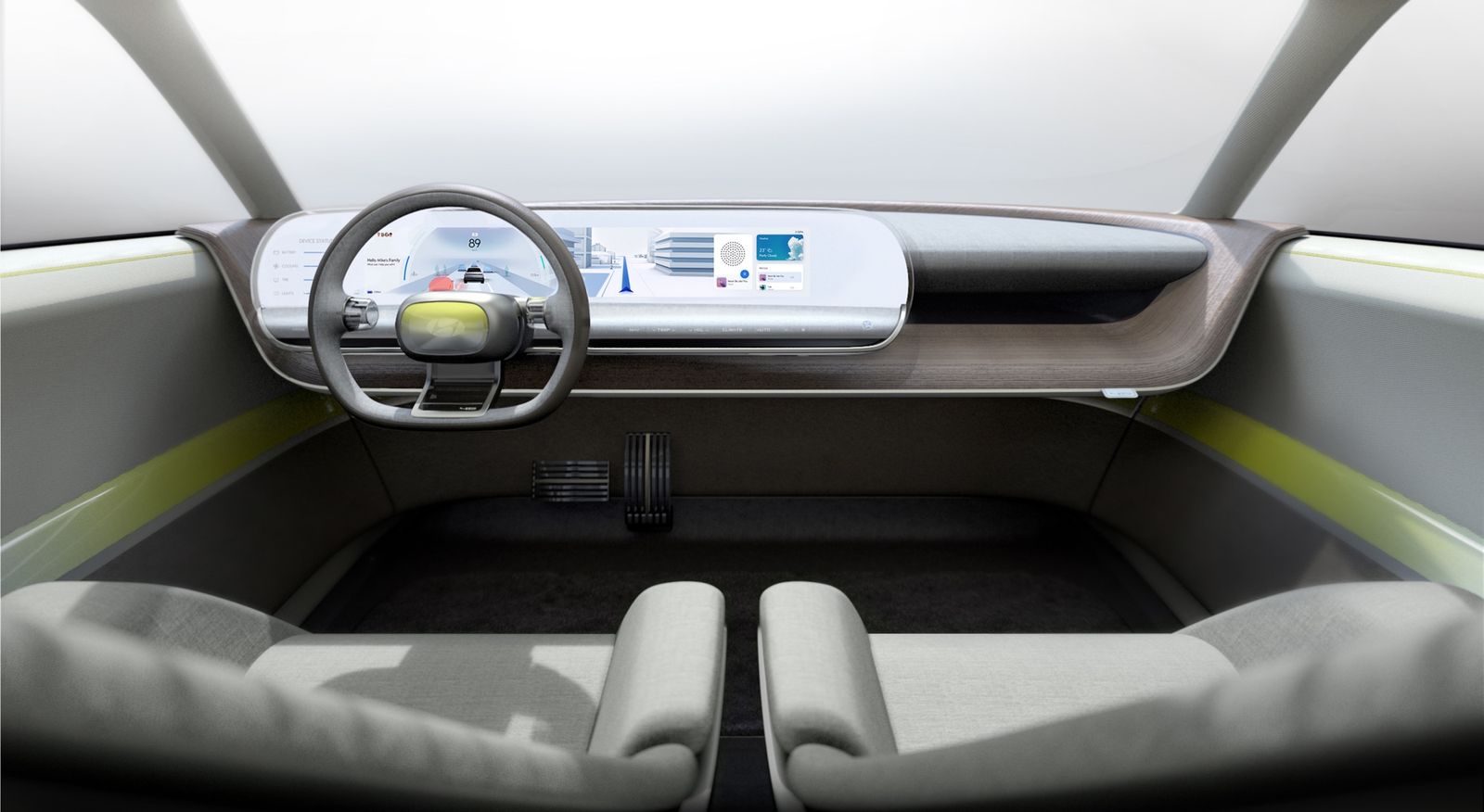 45 reinterprets the concept's distinctive lattice radiator grille with a 'kinetic cube lamp' design. The iconic front-end presence with the kinetic cube lamps evokes analogue emotions, while at the same time applying cutting-edge technologies. It also takes Hyundai's lighting architecture to the next level, allowing people to recognize the vehicle at a distance.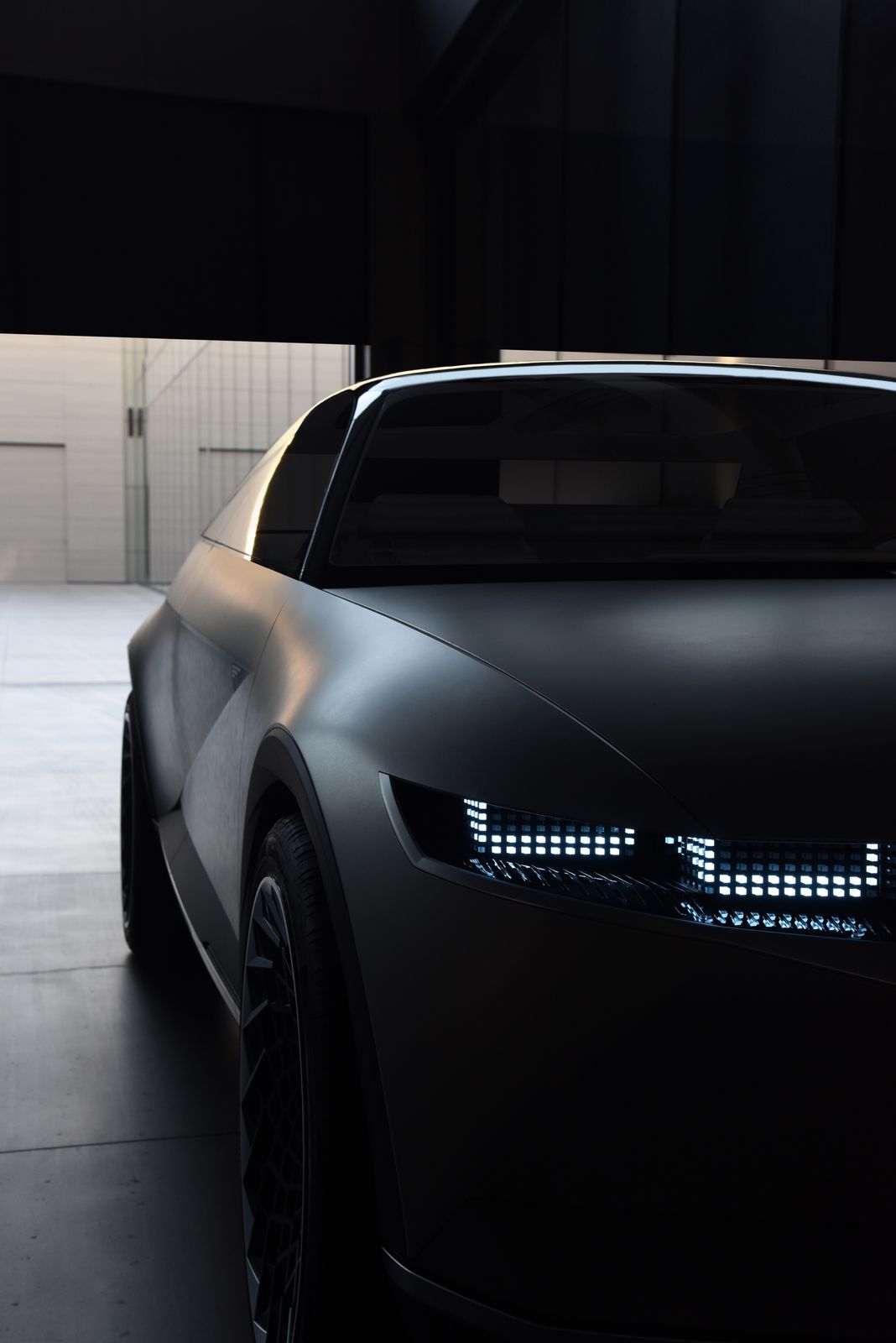 Inside, Hyundai's design team takes the space beyond driving to focus on the vehicle's evolution into a living space. Inspired by furniture designs, the minimalist cabin is fitted with a fusion of wood, fabric and leather, creating a warm atmosphere that is both relaxing and spacious.