Speed record on ice set by Jeep Grand Cherokee Trackhawk on Lake Baikal in Russia
The record was set under FIA rules and confirmed by the Russian Automobile Federation
Jeep Grand Cherokee Trackhawk has set a speed record on ice.
At the traditional annual 2019 Speed Days of the Baikal Ice Motor Sports Festival in Russia, the Jeep Grand Cherokee Trackhawk has set the speed record for SUVs driven on ice.
According to data confirmed by the Russian Automobile Federation (RAF), the Jeep Grand Cherokee Trackhawk was able to achieve an average speed over a distance of 1 km of more than 257 km/h with a rolling start and an average speed starting from a standstill of more than 100 km/h. The maximum speed on ice according to GPS trackers was 280 km/h.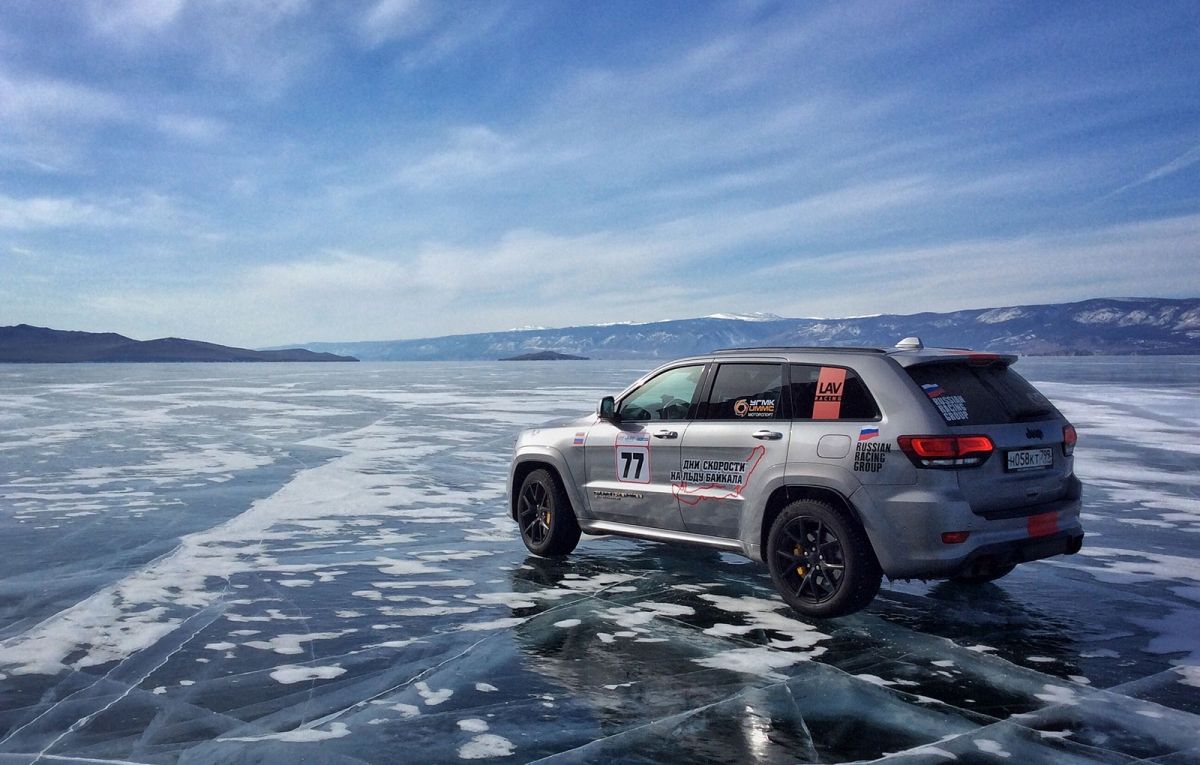 The Jeep Grand Cherokee Trackhawk uses a 710 hp 6.2-litre V8 engine and can reach 100 km/h in 3.7 seconds and a maximum speed of 290 km/h.
Before the race, unnecessary items were removed from the Grand Cherokee Trackhawk and it was checked that the fuel level was sufficient.
All the runs were conducted in line with the regulations of the Federation Internationale de l'Automobile (FIA). The maximum average speed was counted over a distance of 1 km with a rolling start; the drivers had to cover 1 km in the middle of the track at the maximum possible speed and 1 km from a standing start. The rules also dictated that the timing gates needed to be passed in both directions, with the judges calculating the average result. To allow for the required acceleration and braking, the total length of the course was 12 km.
The Speed Days on the Baikal Ice festival were first held in 2011. Over eight years, more than 20 speed records have been set on the Baikal ice in different categories of vehicles.