Brace yourselves for the democratization of performance SUVs
Up until now, premium carmakers have been the only ones to release performance versions of their SUVs, with BMW M and Mercedes-AMG being the most active at this game. But mainstream automakers want a slice of that pie too as they try to ride the SUV wave and offer a greater variety of models to increase sales.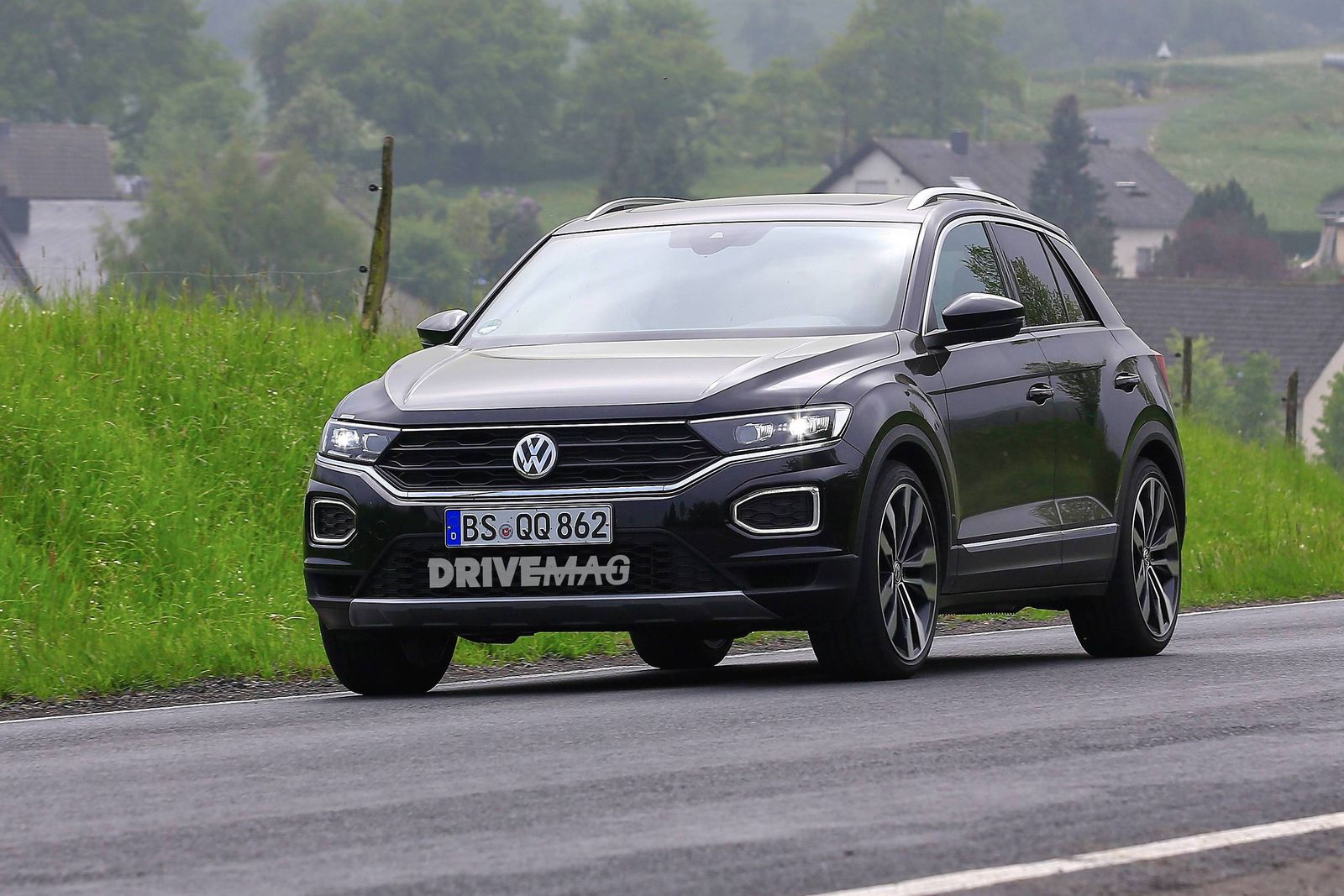 The coming years will bring an array of performance SUVs, including the Ford Edge ST, Ford Explorer ST, and the VW T-Roc R. Yes, you've read that right, Volkswagen will soon release a hot version of its compact SUV, and our spy photographers have spotted a prototype that was undergoing road testing in Germany.
There aren't that many strong indications that what we're looking at is the performance version. After all, the bodywork looks mostly identical to the regular VW T-Roc. However, there's a minor detail that exposes this prototype as something more than that.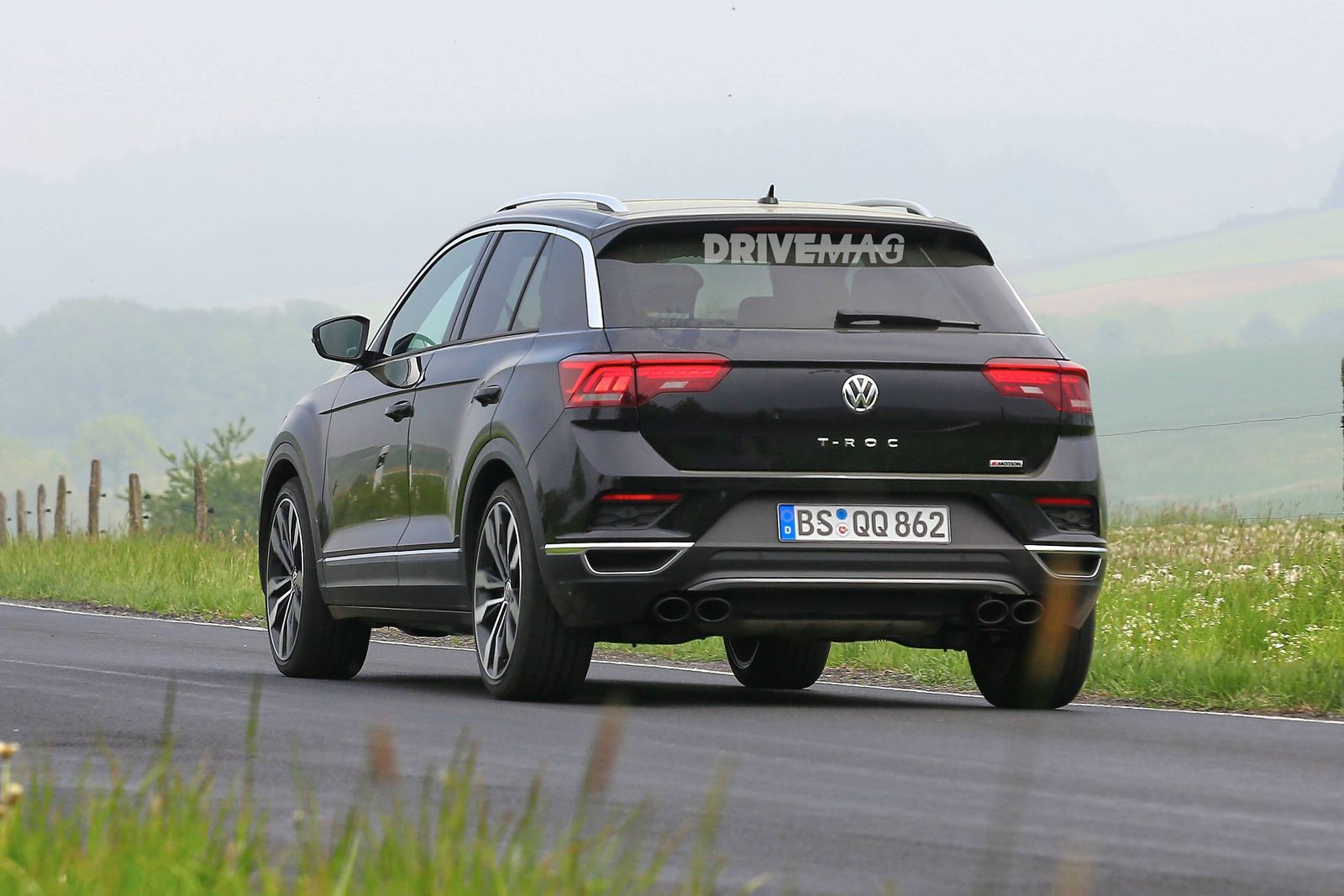 We're referring to the quad exhausts that break through the bumper, even though the fake exhaust trim of the standard T-Roc is still there. The round tailpipes are typical of the Golf R hot hatch, which is likely the donor for the T-Roc R's powertrain. That's a 2.0-liter turbocharged four-cylinder gasoline unit with up to 310 metric horsepower (306 bhp) and 400 Nm (295 lb-ft) of torque, mated to a seven-speed DSG transmission and 4Motion all-wheel drive.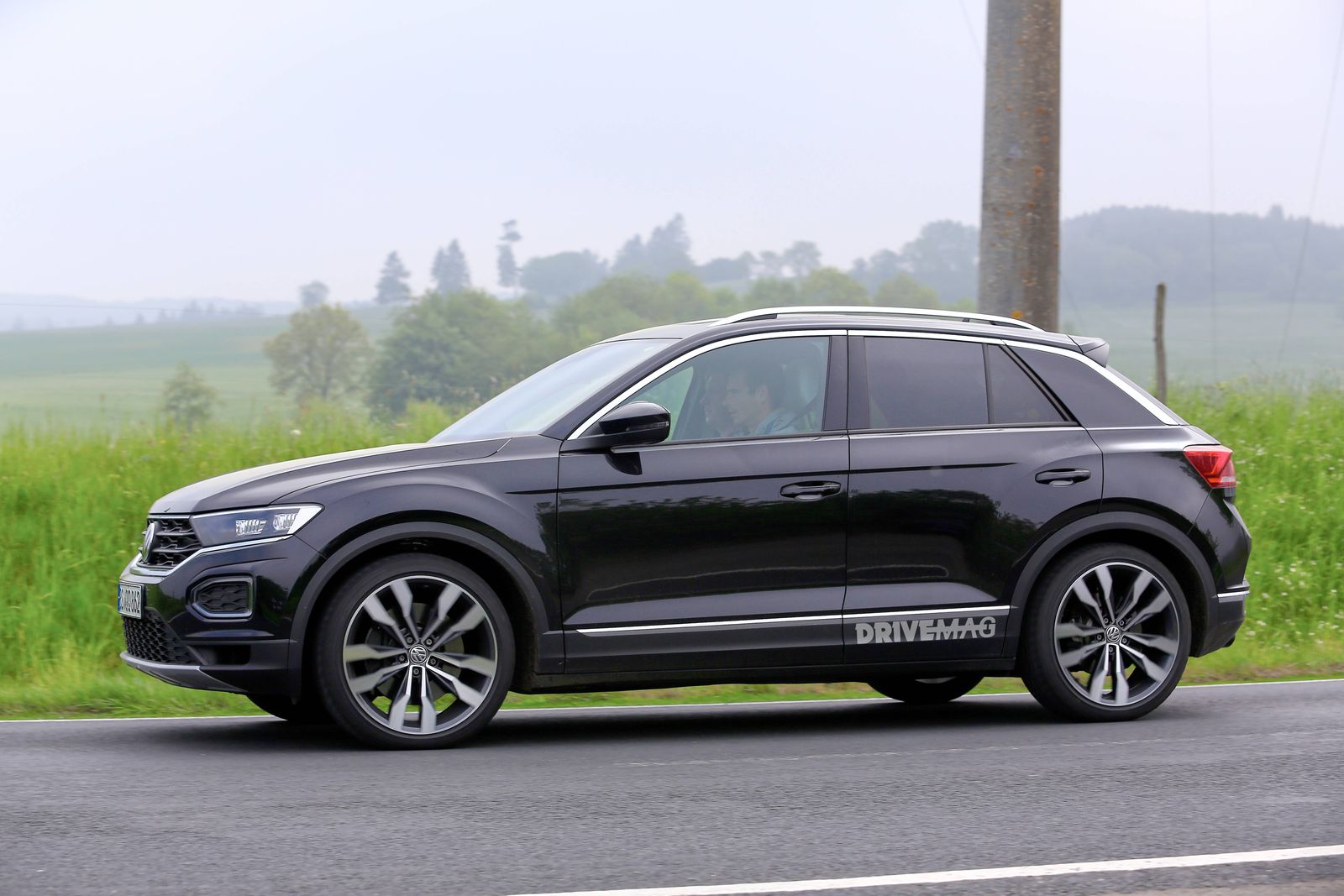 Expect the performance version of the compact SUV to feature extensive modifications compared to lesser models, including a sport chassis with lower ground clearance, larger wheels, and a beefier body kit. Word on the street is the T-Roc R will arrive later this year, with VW R GmbH also planning to bring two more R-badged models to the market: the Tiguan R and the Arteon R.
READ MORE: A VW T-Roc Cabriolet is also in the works