Startech's first Aston Martin project is a 610-hp DB11 V8
It packs more power and torque than the stock V12-powered DB11
Brabus-owned Startech specializes in tuning projects for British luxury automobiles, and yet the company has never tweaked an Aston Martin. Until now, that is, because Startech is showcasing its first Aston Martin project at the Geneva Motor Show.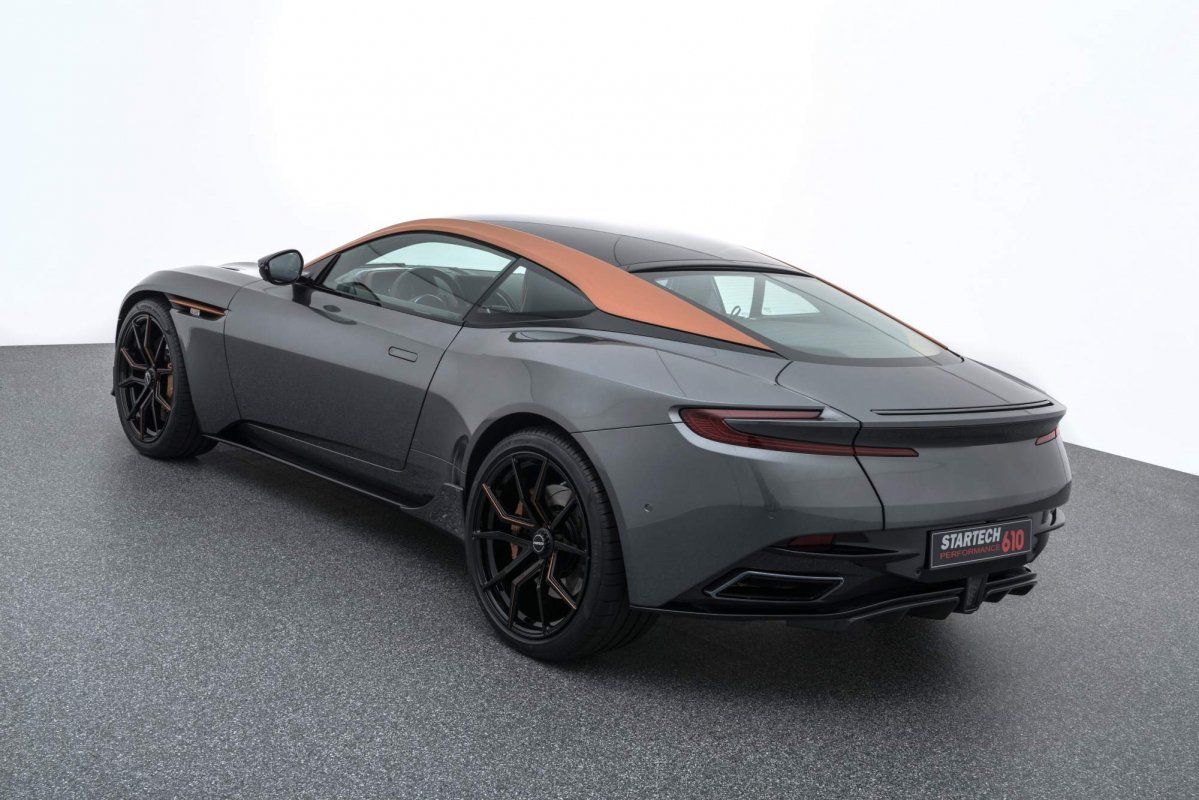 Based on the V8-powered DB11, it's a spectacular build that wears the "powered by Brabus" badge since the 4.0-liter twin-turbo V8 engine comes from Mercedes-AMG.
In stock form, the engine makes 510 hp (503 bhp and 675 Nm/498 lb-ft of torque) but the Startech PowerXtra SP610 "powered by BRABUS" kit boosts power and torque to 610 hp (602 bhp) at 6,000 rpm and 800 Nm (590 lb-ft) of torque from 2,000 rpm to 5,000 rpm.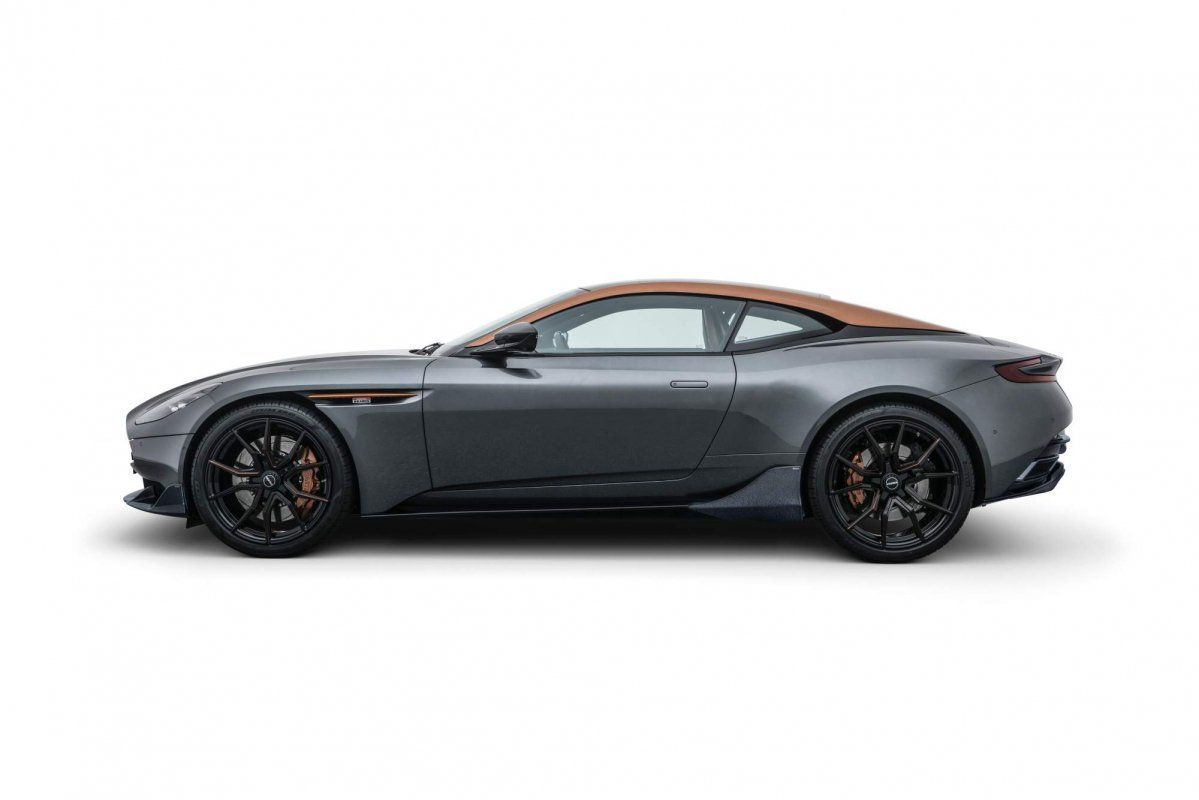 The impact on performance is not negligible: the souped-up Aston Martin DB11 equipped with the eight-speed automatic transmission goes from 0 to 100 km/h in 3.8 seconds and reaches a top speed of 310 km/h (193 mph). That makes it 0.2 seconds quicker and 9 km/h faster than the stock DB11 V8.
It's even quicker than the V12-powered DB11, which does 0-100 km/h in 3.9 seconds. However, the 12-cylinder model has a top speed of 322 km/h (200 mph).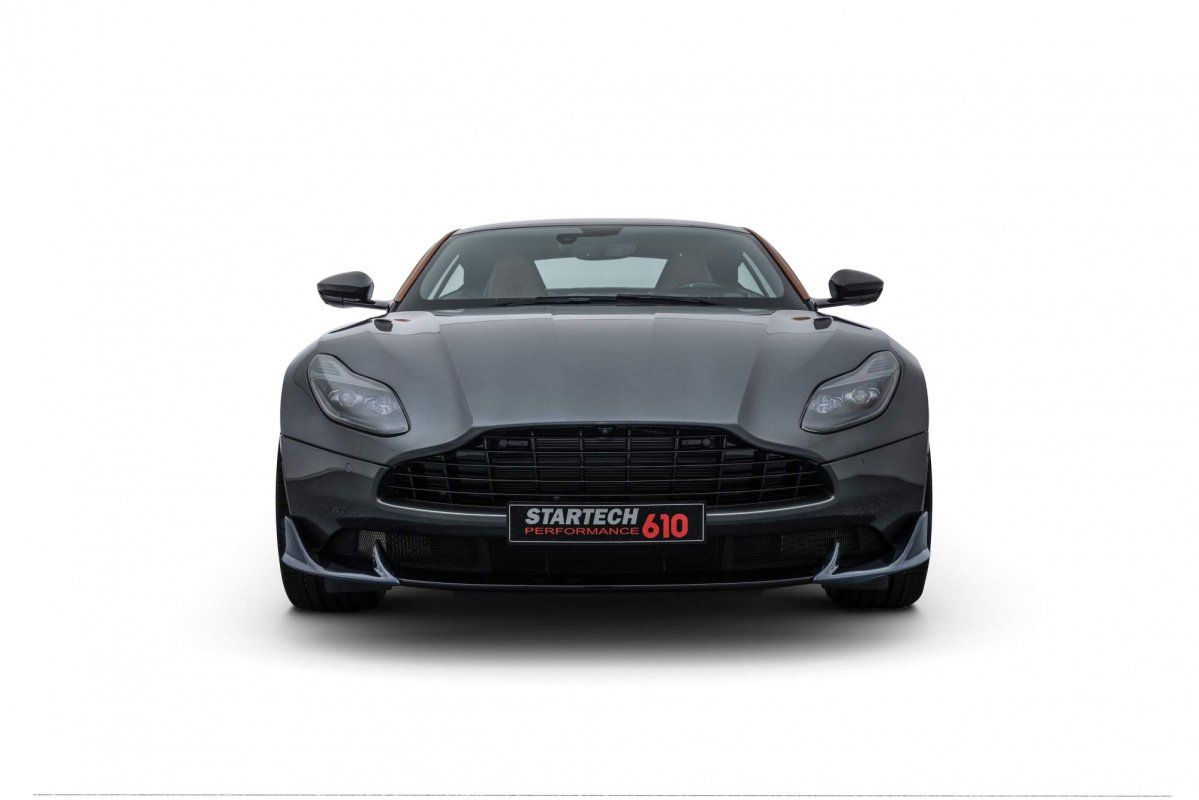 Startech also gives the DB11 V8 a revised carbon fiber aero kit to go with the performance tweaks, as well as a more lavish interior. Exterior highlights include the front spoiler with tall flaps on both sides, rocker panels, rear diffuser with F1-style center LED backup light, exhaust embellishers, and copper-colored roofline.
The same hue is featured on the horizontal braces on the front fenders, the brake calipers, and the Startech Monostar M 21-inch wheels shod with 275/35 ZR 21 Pirelli P Zero tires at the front and 325/25 ZR 21 rubber at the rear.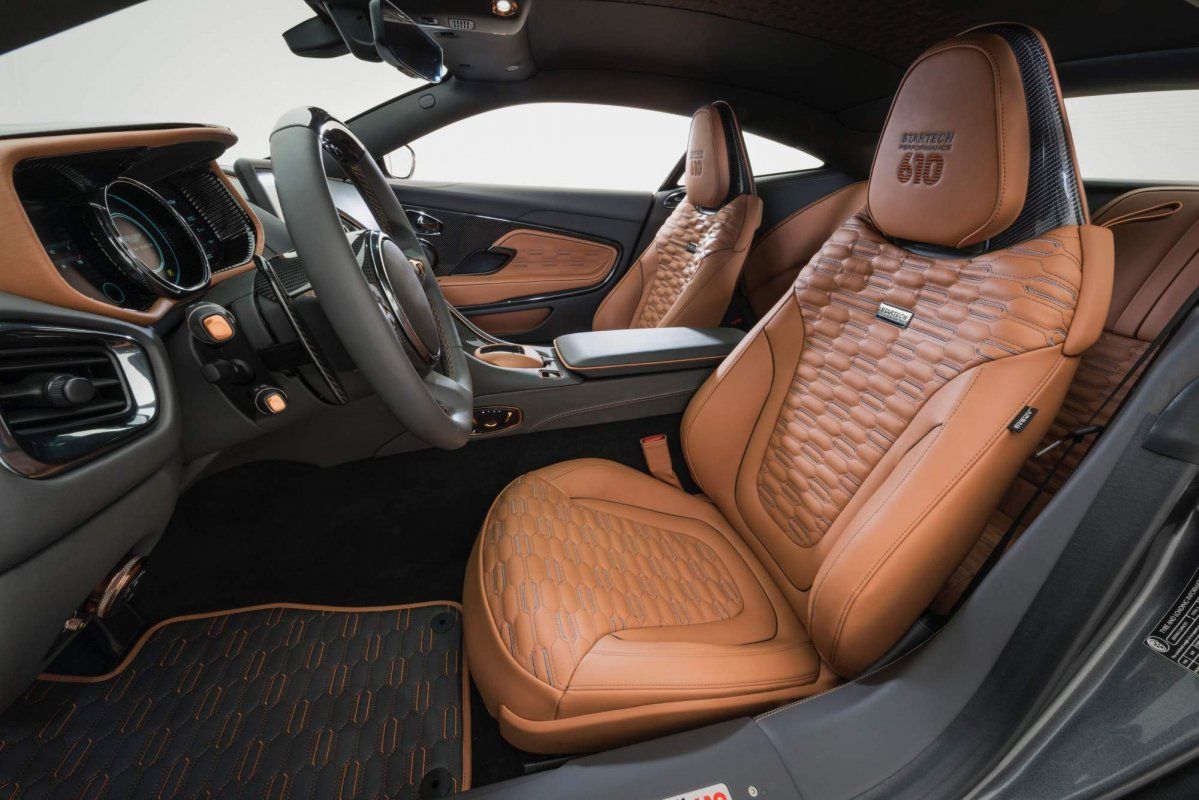 Inside, Startech's Aston Martin DB11 features an extravagant quilted leather upholstery design combined with grey leather and carbon elements in dark chrome or copper. Other goodies include the Startech flat-bottomed steering wheel, the scuff plates with backlit Startech logo, and floor mats with color-coordinated leather edging.
READ MORE: Startech's other world debut at the 2018 Geneva Motor Show is the Range Rover Velar project