It's a monster of a small sedan that sprints to 100 km/h in under 4 seconds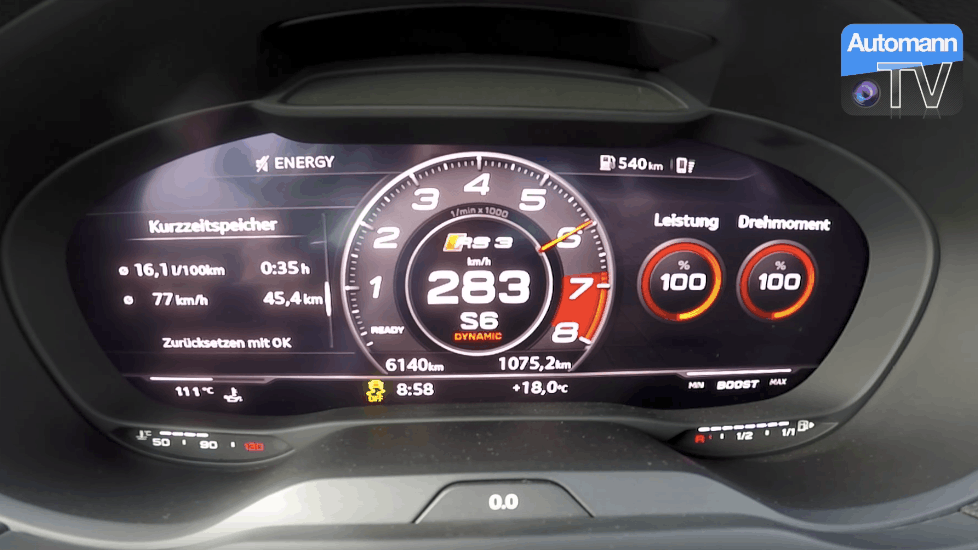 Audis of recent years have been getting faster and faster and there's no better example of just how fast they've become than the RS3. In its latest post-facelift incarnation, it packs 400 PS, all-wheel drive and a super-swift shifting seven-speed gearbox.
This sedan you see sprinting in the video below is completely stock with no mods on it whatsoever. And yet it looks about as fast as supercars used to be not that one ago – 100 km/h comes up in 3.7 seconds (with launch control) , 200 km/h in 13.4 seconds and 250 km/h in 22.5 seconds (all measured from the video).
Furthermore, the ease with which it reaches it maximum speed of 284 km/h is surprising, as is its 7th gear pull capability. You expect a car with 480 Nm / 354 lb-ft torque to just fly and, well, this just does.