Subaru's VIZIV-7 Concept Previews 7-Seat SUV Due to Launch in Early 2018
The successor to the Tribeca will target models like the VW Atlas
The latest episode in Subaru's saga of VIZIV (Vision for Innovation) concept vehicles has debuted at the Los Angeles Auto Show.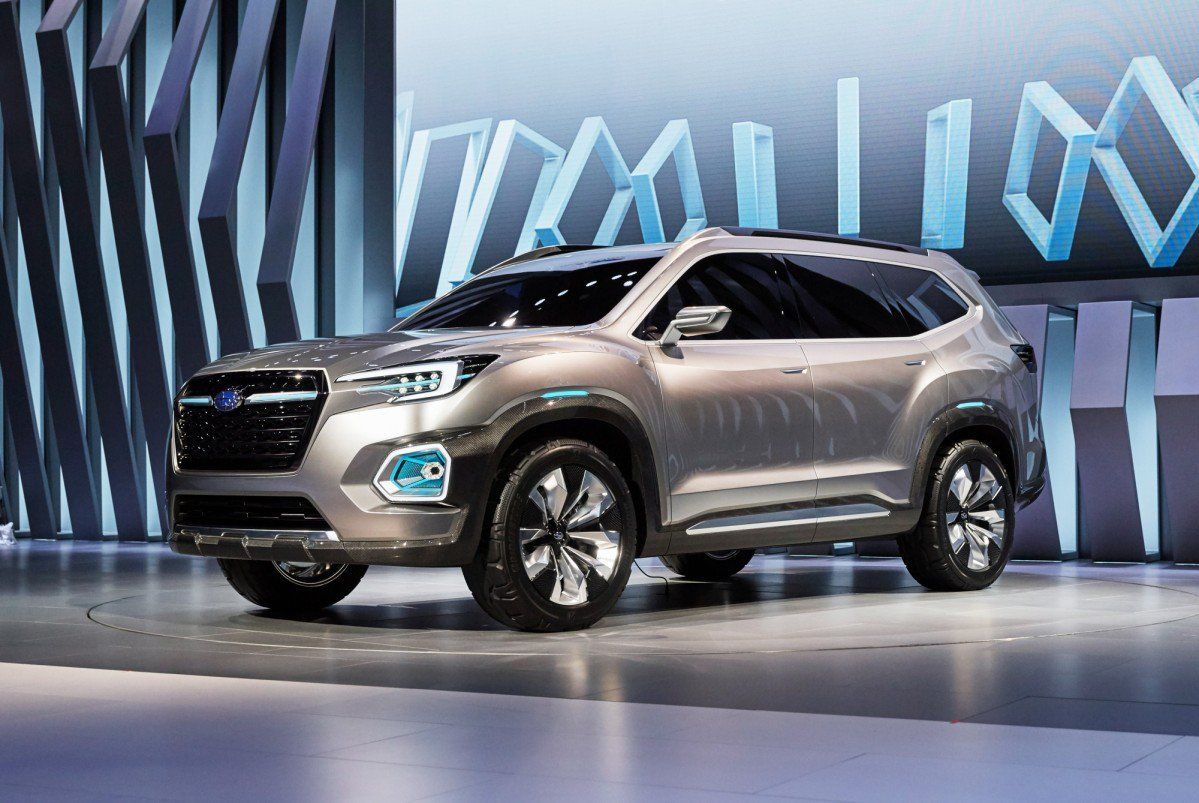 Called the VIZIV-7, it represents Subaru's vision of a big, seven-seat SUV that may arrive in the future. The automaker says the concept shows how big the forthcoming production SUV can be.
"We know customers in this segment want a full-sized vehicle and the next 3-row from Subaru will be the biggest Subaru vehicle ever."
Takeshi Tachimori, corporate executive vice president, Fuji Heavy Industries, LTD
With full three-row capability and sporting Subaru's "DYNAMIC x SOLID" design philosophy, the VIZIV-7 SUV Concept previews an all-new seven-seat midsize SUV that will launch in North America in early 2018 as a rival for VW's Atlas.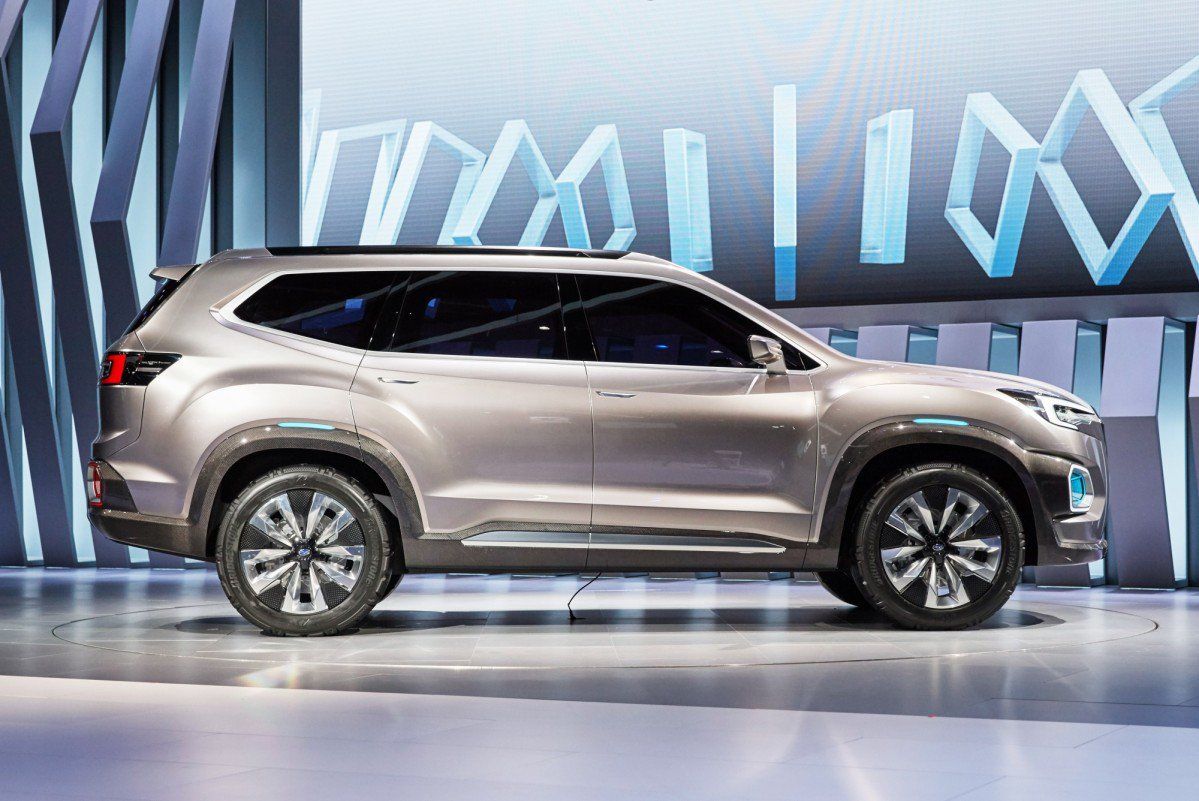 The SUV concept is massive, measuring 5.2 meters (204.7 in) in length, 2 meters (79.9 in) in width, and 1.8 meters in height (72 in). The generous wheelbase of 117.7 inches (2.99 meters) speaks volumes about interior space.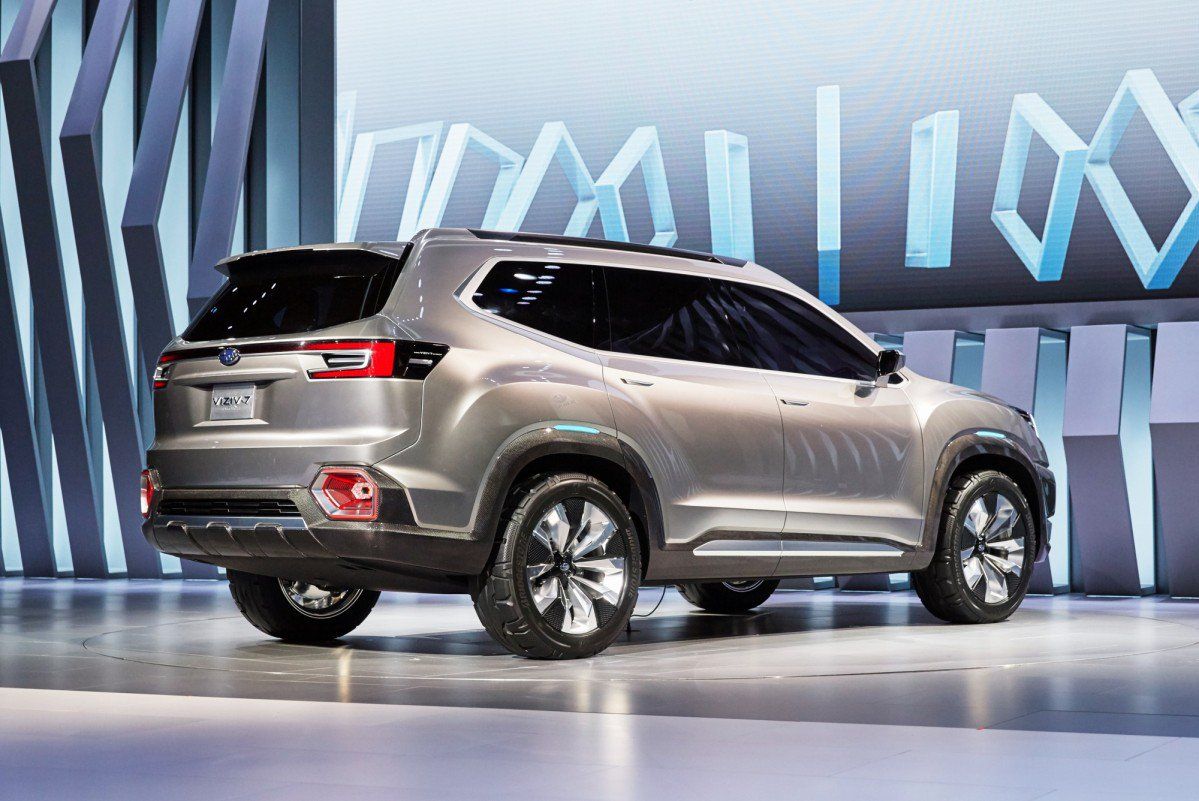 Unfortunately, Subaru didn't release any photos of the cabin, with the concept on display in Los Angeles featuring blacked-out windows. No word on powertrain either, but rumor has it Subaru will give the production model a standard turbocharged four-cylinder gasoline engine as well as an optional 3.6-liter six-cylinder boxer.
The production model may go by the name of Ascent when it goes on sale, as Subaru has recently registered the moniker with the U.S. Patent & Trademark Office.