Subaru WRX STI Type RA NBR Special sets sub-seven minute Nürburgring lap
It is now the fastest four-door sedan around the Nürburgring Nordschleife
Subaru has let loose its WRX STI Type RA NBR Special around the Nürburgring Nordschleife, and the result is a barely believable fastest lap of 6 minutes and 57.5 seconds — roughly the same time as the Porsche 918 Spyder!
That makes the Subaru the fastest ever four-door sedan around the 12.8-mile (20.6-kilometer) race track, with the Japanese model demolishing the Alfa Romeo Giulia Quadrifoglio's 7min32s run.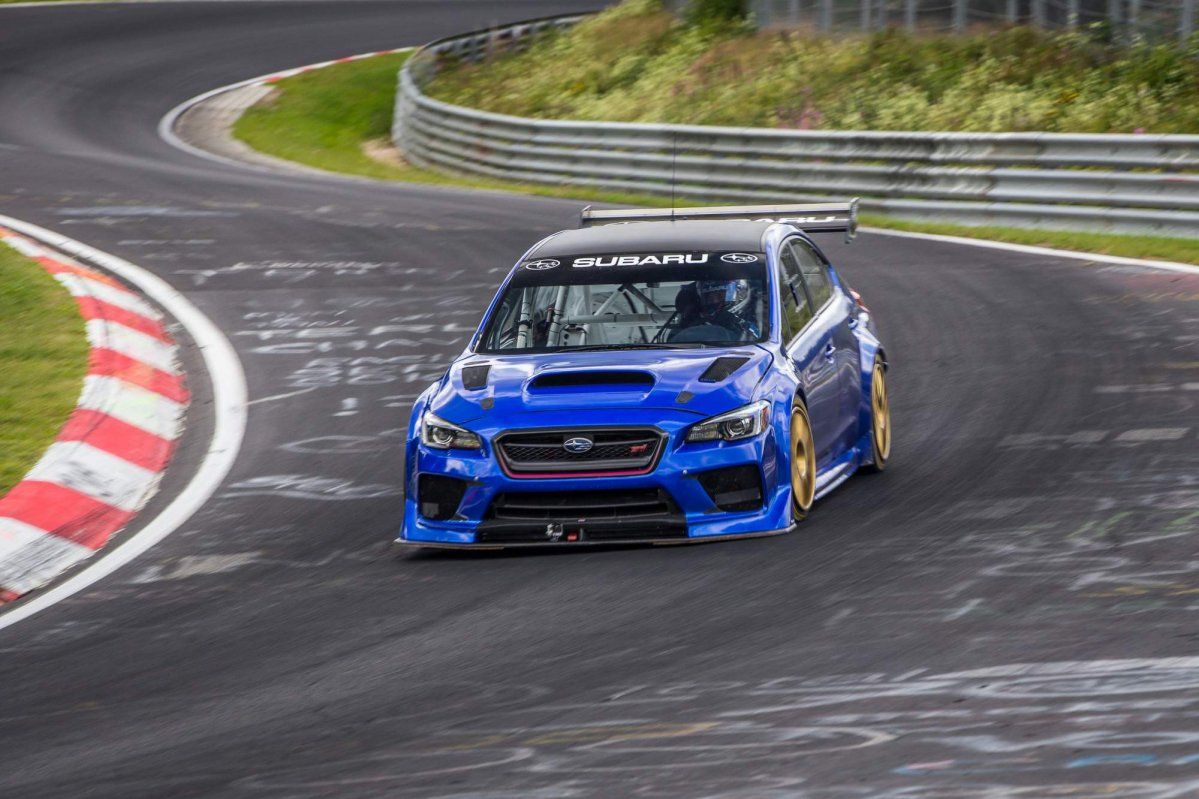 Truth be told, the WRX STI Type RA NBR Special was built specifically for tasks like these. It's a time attack car that has set lap records at the Isle of Man TT and the Goodwood Festival of Speed hill climb (where it was also third fastest overall).
The Subaru WRX STI Type RA NBR Special is a custom-built race car assembled by Prodrive using a stock 2017 WRX STI with a full roll cage welded into the standard unibody for added strength and stiffness. It's powered by a modified 2.0-liter Subaru WRC-spec boxer engine that uses a 75-mm intake and a turbocharger that runs at 25 psi of boost.
As a result, the four-cylinder engine produces more than 600 hp at 8,500 rpm and allows the WRX STI Type RA NBR Special to hit 179 mph (288 km/h) at 8,500 rpm in top gear. The time attack car uses a WRC gearbox with an automatic clutch, modified with hydraulics for paddle-shift operation. According to Subaru, shift times only take 20 to 25 milliseconds.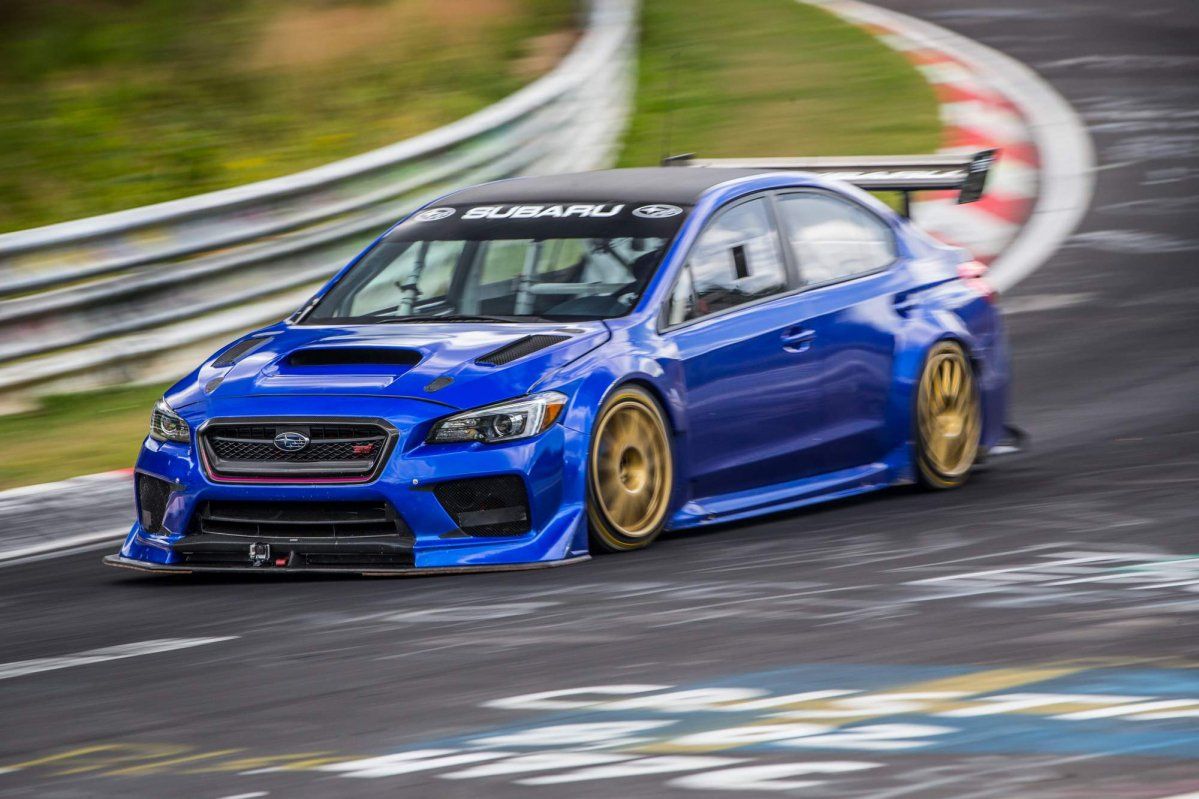 Other modifications include 9-inch-wide slick tires all around, a redesigned aero package that produces about 650 lb (295 kg) of downforce at top speed, as well as a Drag Reduction System rear wing that works in a similar way to the technology found in Formula 1 cars.
As a result, we're not dealing with a production-spec car, which is why the Giulia Quadrifoglio remains the four-door sedan king of the Nürburgring in our hearts. Still, Subaru's feat at the "Green Hell" was a publicity stunt to call attention to the upcoming 2018 WRX STI Type RA, which will launch later this year in a limited run of 500 units. Subaru has yet to release a video of the Nürburgring record (we've updated the story with the video). You can also take a look at the WRX STI Type RA NBR Special's Goodwood Festival of Speed hill climb run.