Spoiler alert: it's actually pretty good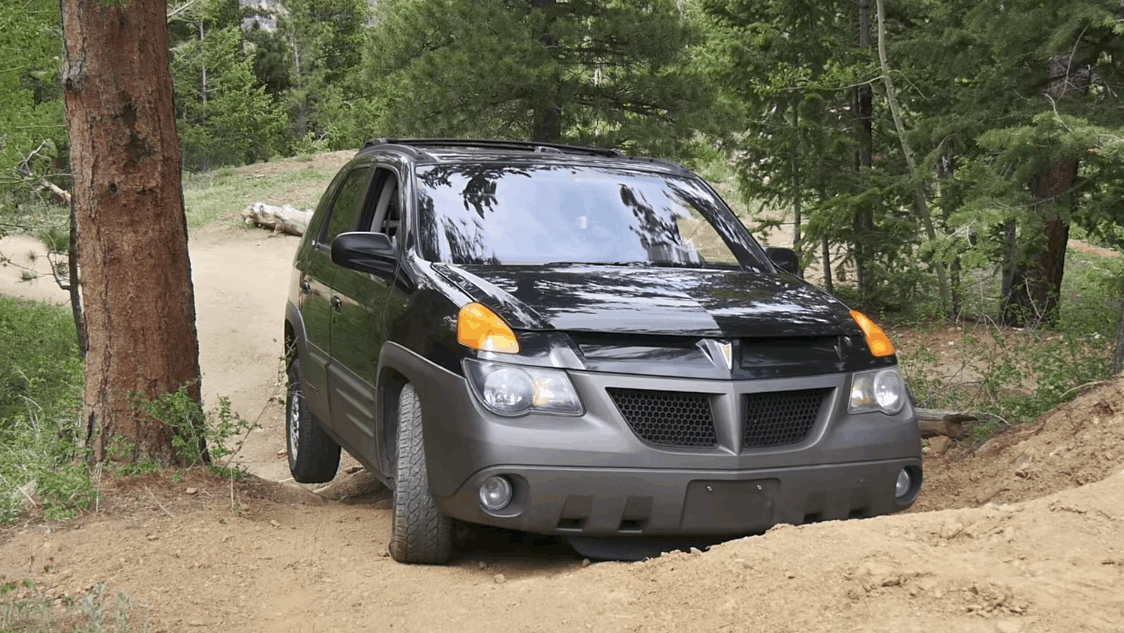 Pontiac's Aztek is known around the world, even outside the US, as being one of the world's ugliest cars ever. But it's not all dim news, as it's not necessarily a bad car, and it apparently can take a bit of a beating off-road, even if it's one of the original crossovers or soft roaders.
Built between July 2000 and August 2005, it featured a 3.4-liter V6 engine (good for almost 180 hp) fed to all four wheels (with a front bias and primitive rear torque vectoring) through a four-speed automatic.
One example was recently bought by the crew over at TFLCar and taken straight to an off-road trail where it actually did better than expected. The hosts had three separate (and increasingly difficult) trails for it to trek and it breezes through the first two but is stopped on the third one due to insufficient grip.
Its tires were quite shot, though, and they could have been the cause of the slip encountered during the run. But all in, it's actually much more competent than you'd give it credit for, and actually, over a decade after it was released, the separate light cluster thing with indicators on the bonnet has really caught on – Citroen C4 Cactus, Jeep Cherokee and Nissan Juke to name a few similar faces.