Suzuki Ignis To Debut in Paris, the World is Not Too Big for a Small Crossover
First Japan, now Europe
Earlier this year, Suzuki introduced the Ignis crossover in Japan, with the clear intention of extending the model's reach to Europe. Which they just did.
The new Ignis, as Europeans will know it from now on, is scheduled to take a bow on the stage at this year's Paris Motor Show or, as the French call it, Mondial de l'Automobile. Off-topic, I like the latter.
On-topic, the Ignis will borrow the same SHVS mild-hybrid technology as seen on the Baleno, but there's no word yet on what we should expect under the hood.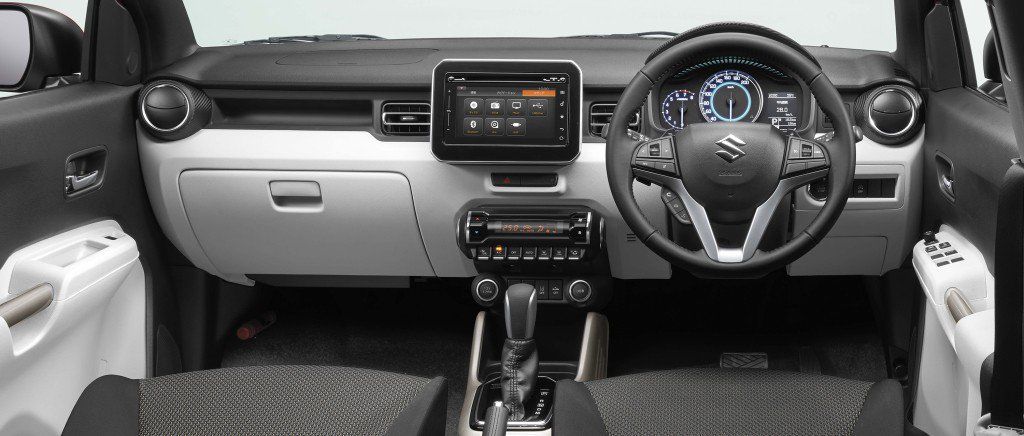 Japan-spec 2016 Suzuki Ignis interior
However, the Japan-spec Ignis uses a 1.2-liter Dualjet petrol unit which could suit European clients frugality-wise, while also ticking the all-so-popular downsizing ambitions displayed by today's carmakers.
Also in Japan, the Ignis can be had with a four-wheel drive setup, but we doubt it can tackle anything harsher than wet or muddy roads, mostly due to its low ground clearance. Exterior styling-wise, changes are microscopic, as far as we can tell by looking at the official photos.
Suzuki says the Ignis goes on sale in Europe in January 2017, but until that happens, we'll get the chance to meet and greet the mini crossover in Paris next month and provide our first impressions about the car.