1.3 million red crystals were manually applied on the bodywork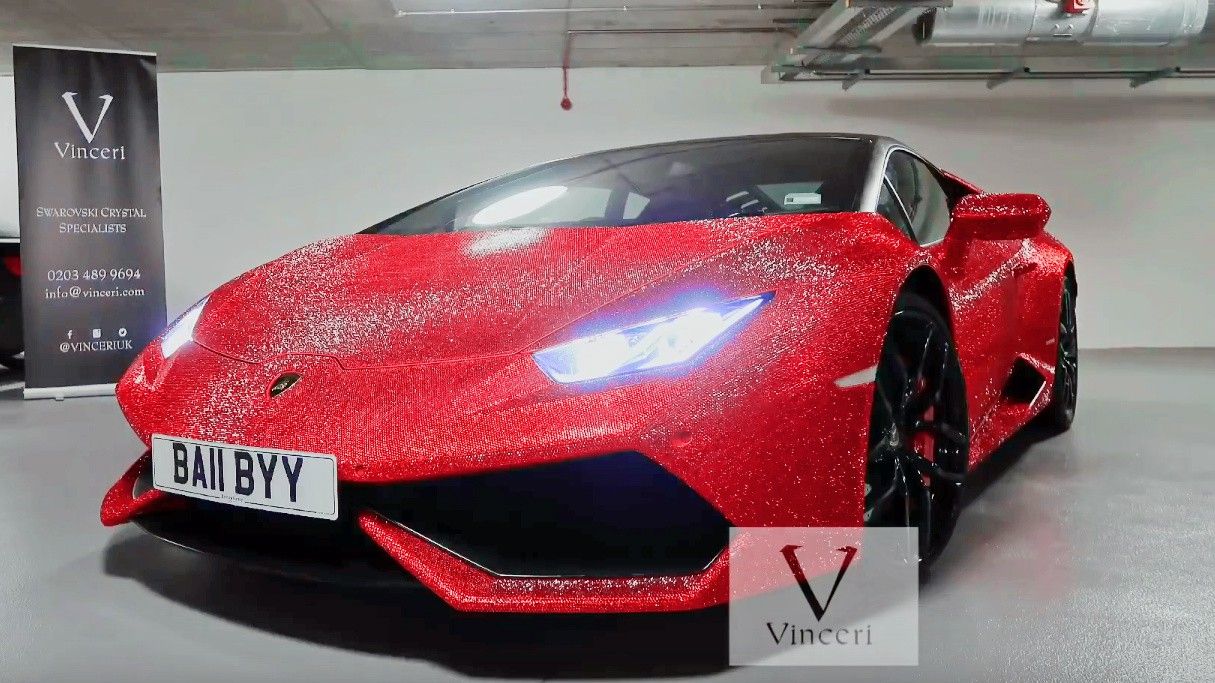 Since the model's inception, people found different uses for the Sant'Agata Bolognese's go-fast machine going by the name of Lamborghini Huracán. But this one is the most eye-catching yet.
Tuned Huracáns blasting on the drag strip are a common sight these days, whether they're racing muscle cars or Teslas. However, what you don't see every day is one covered in red Swarovski crystals.
The car above belongs to one Instagram model Daria Radionova. She's not at her first Swarovski-meets-car experience after having wrapped her Mercedes-Benz CLS and Bentley Continental using the same sparkling treatment.
Naturally, it gets all the attention one can wish for courtesy of Vinceri UK – who call themselves the world's leading Swarovski specialist – and are responsible for this contraption.
That's all we had to say; we'll let the videos and pictures do the talking.