The spy shots reveal an evolutionary approach for the cabin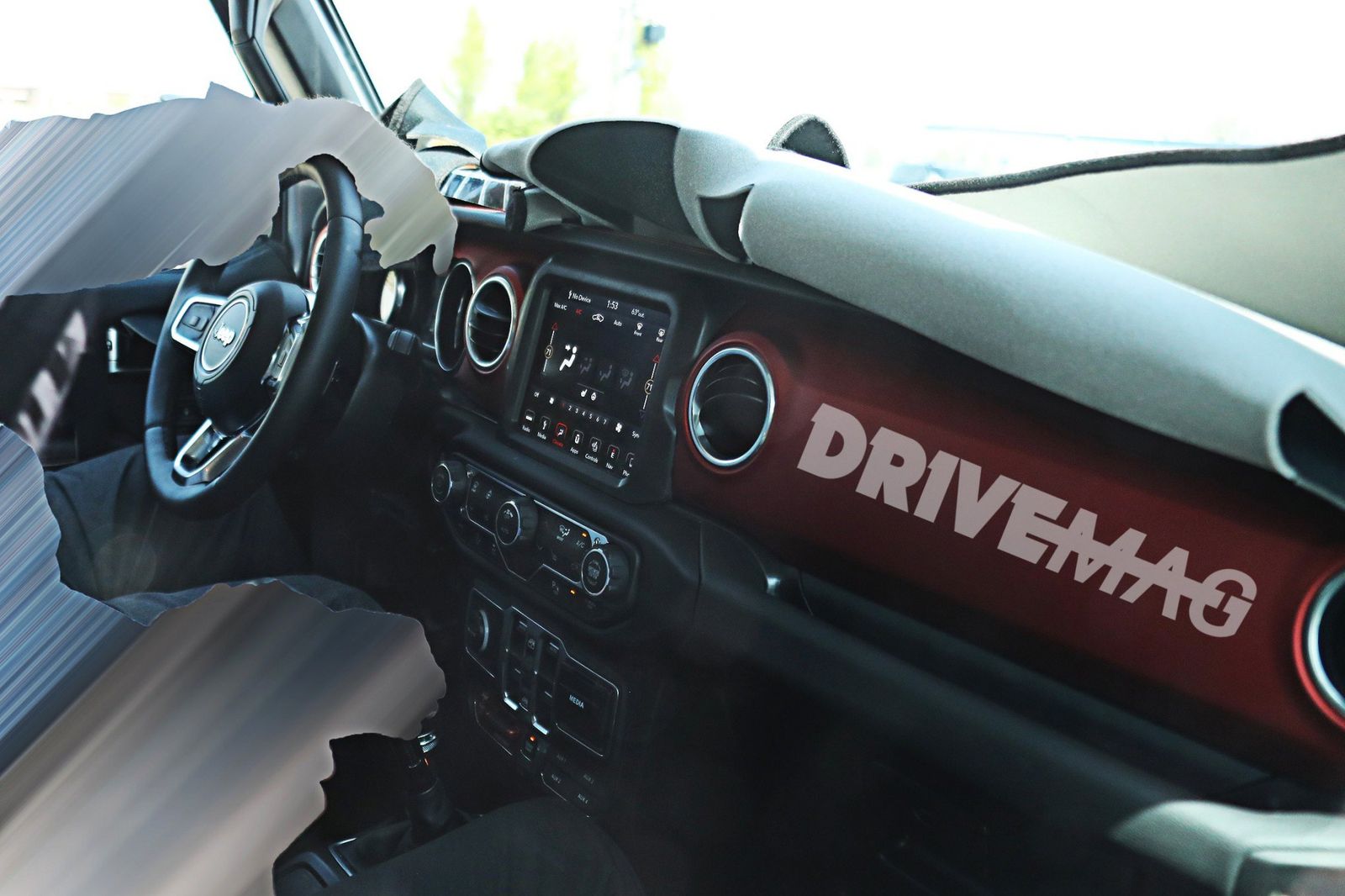 Ladies and gentlemen, this is what the interior of the all-new Jeep Wrangler (JL) will look like.
The photos taken by our spy photographers reveal an evolutionary approach for the cabin, in line with the off-roader's looks which will not stray too far from the template that made the Wrangler instantly recognizable around the world.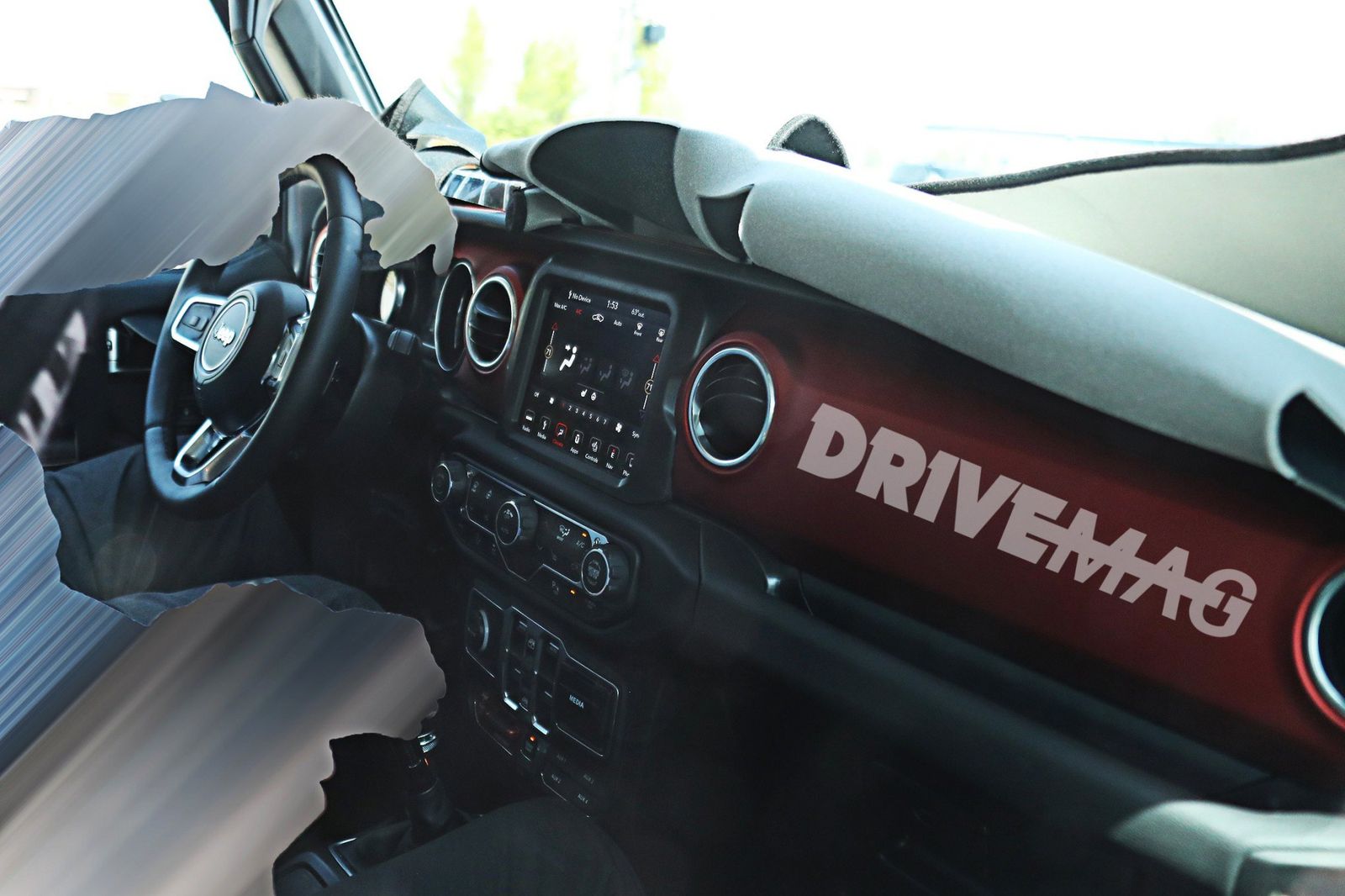 So what does the new Wrangler have in store for us? Well, the layout of the dashboard looks very similar but more modern and colorful. A closer look reveals some structural changes that were most likely motivated by ergonomics.
For example, the dual-zone climate control area (which features switchgear similar to the new Compass) moves up on the center console, changing place with the switches for the power windows. That goes to show that the doors will continue to be removable.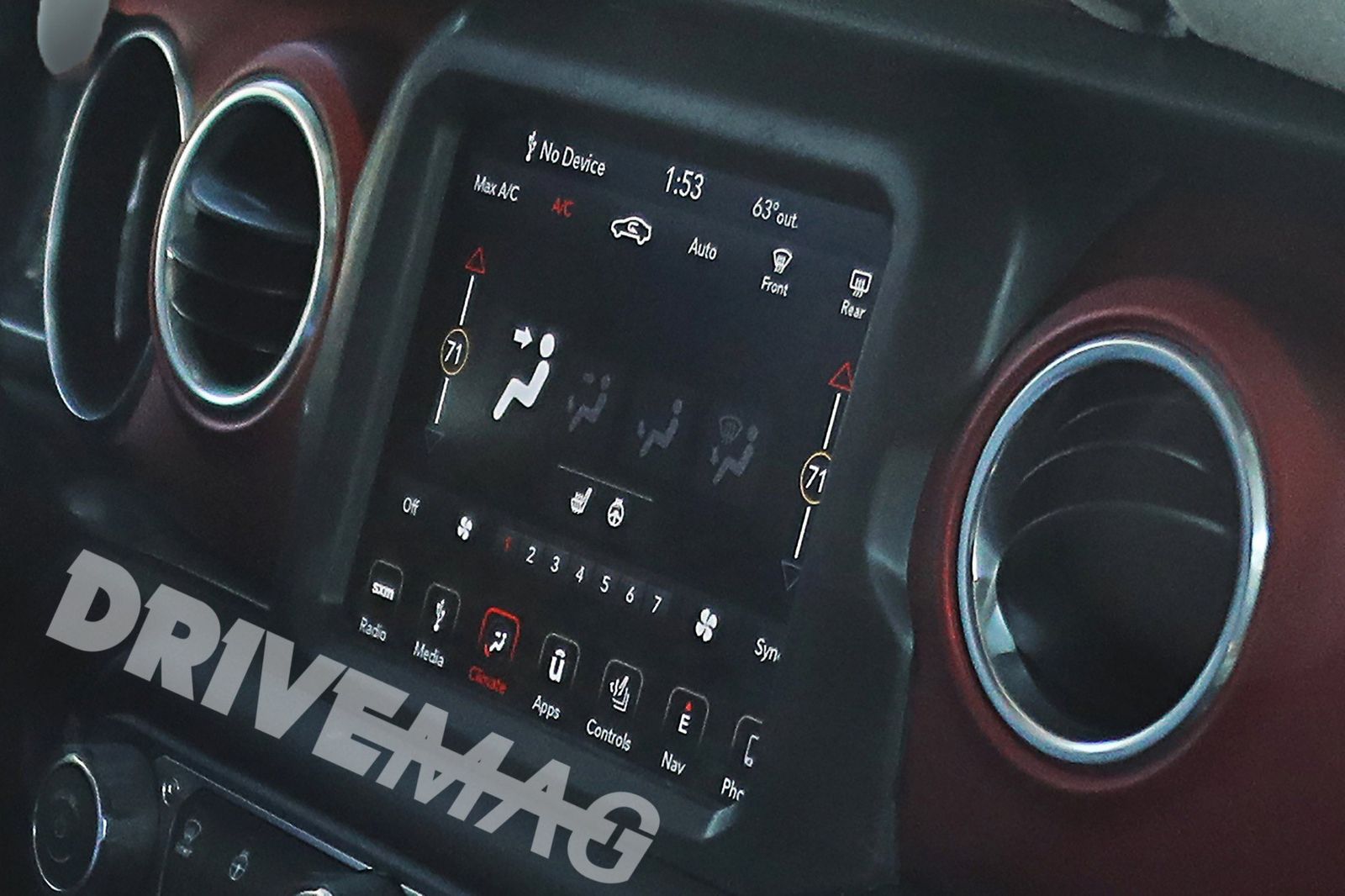 The center air vents (now with metallic rings) also move up to flank the large touchscreen display of the latest UConnect infotainment system — another cool addition to the 2018 Wrangler.
The photos also reveal a gearshift lever for a manual transmission, as well as switches for heated steering wheel and seats. The sway bar disabling button and auxiliary control switches for add-on features confirm that the Wrangler will remain a rugged and very capable off-roader.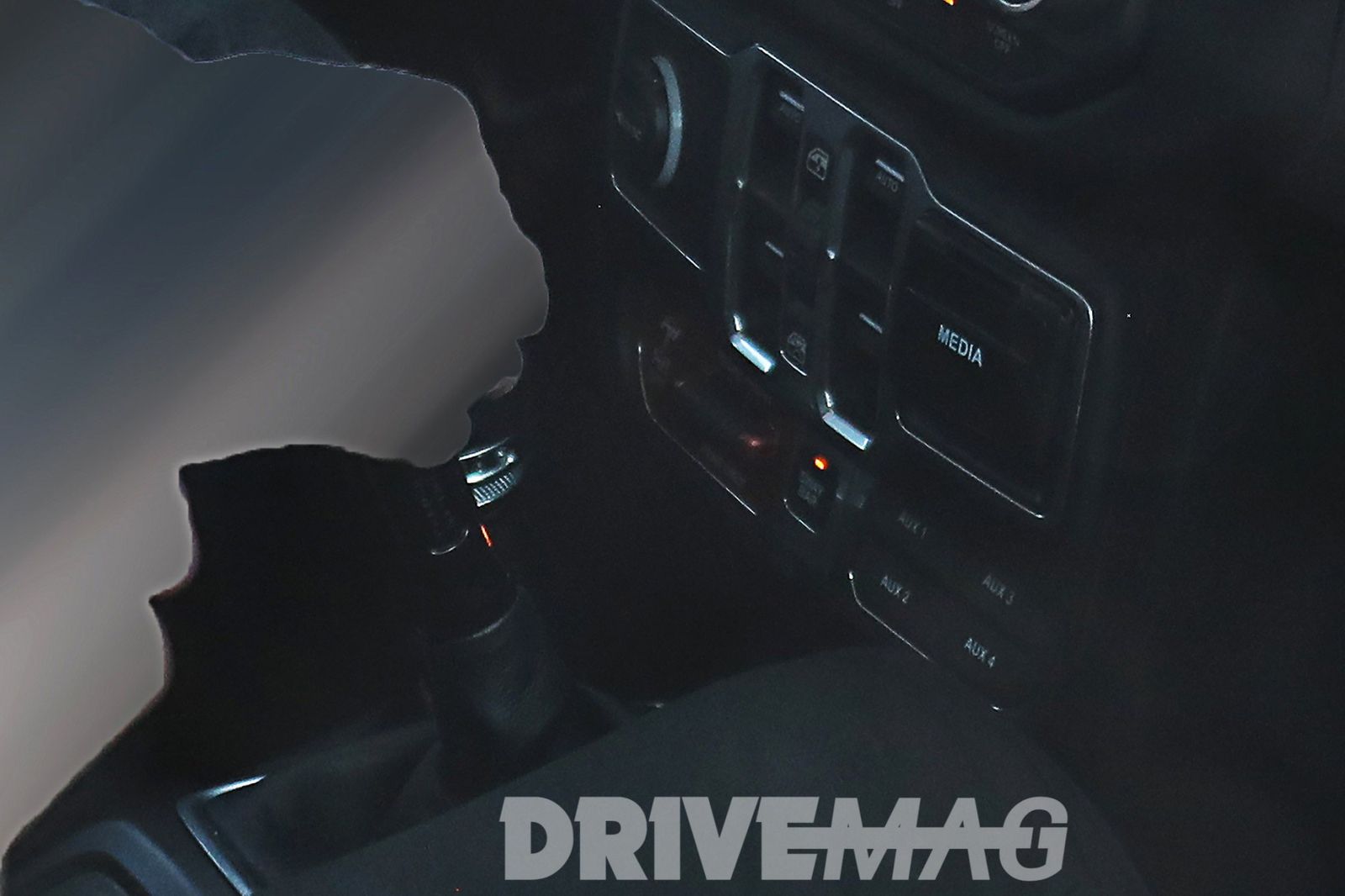 The substantial exterior camouflage doesn't allow us to see much of the upcoming Wrangler (not that a huge surprise awaits us). However, we do know that the doors and hood will be made from aluminum to help save weight and lower the center of gravity for improved on-road characteristics.
At launch, the engine lineup will consist of an updated version of the 3.6-liter V6, with a four-cylinder also likely to be on offer. Later on, a turbodiesel and possibly even a hybrid will be added.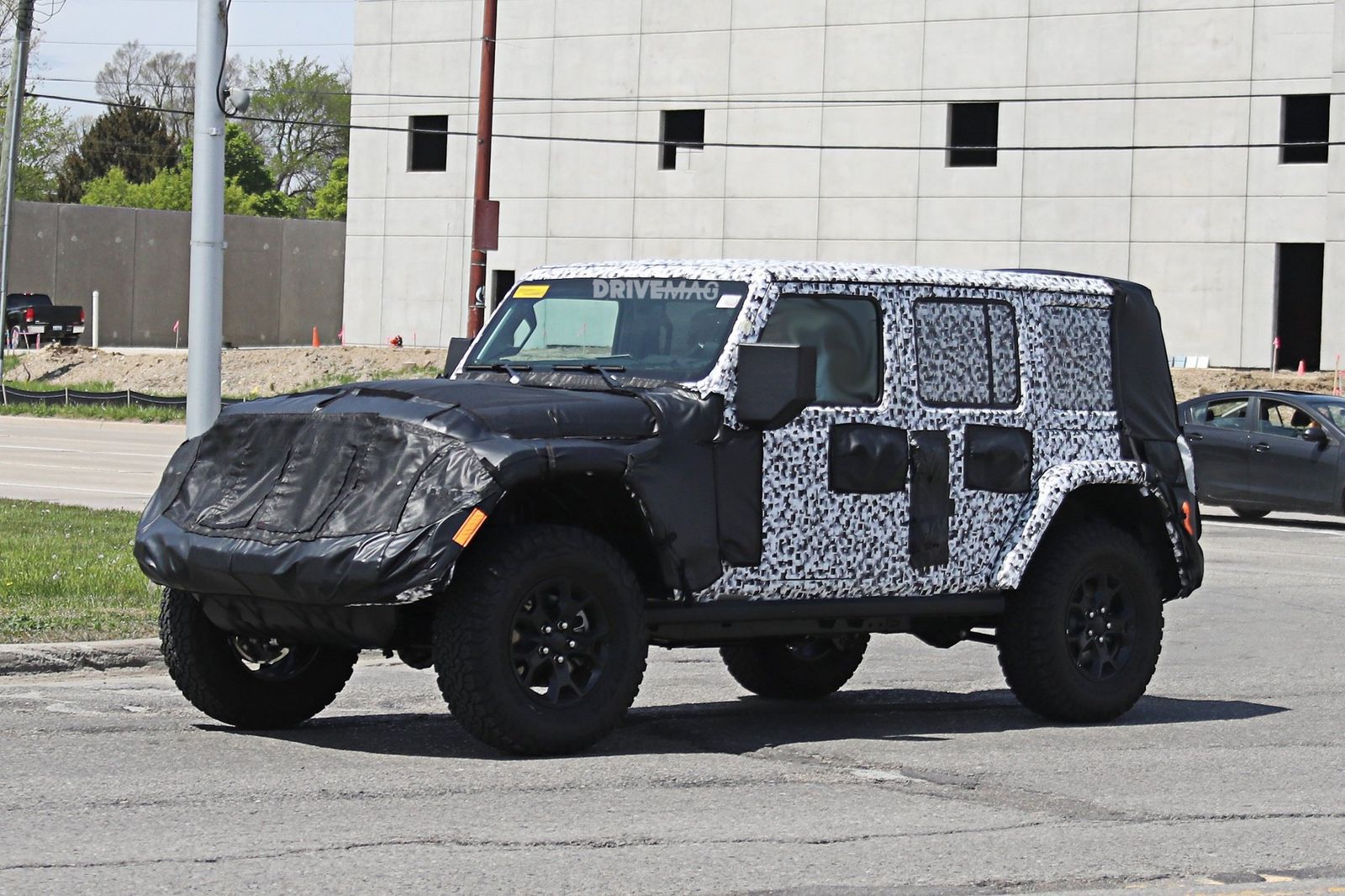 The new Jeep Wrangler is expected to debut at the Los Angeles Auto Show in November, with production and sales to begin shortly after. A Wrangler JT pickup variant, which will feature the same interior, will likely arrive in 2019.
Image credits: AUTOMEDIA