Because cars driving on wooden walls is nothing short of magic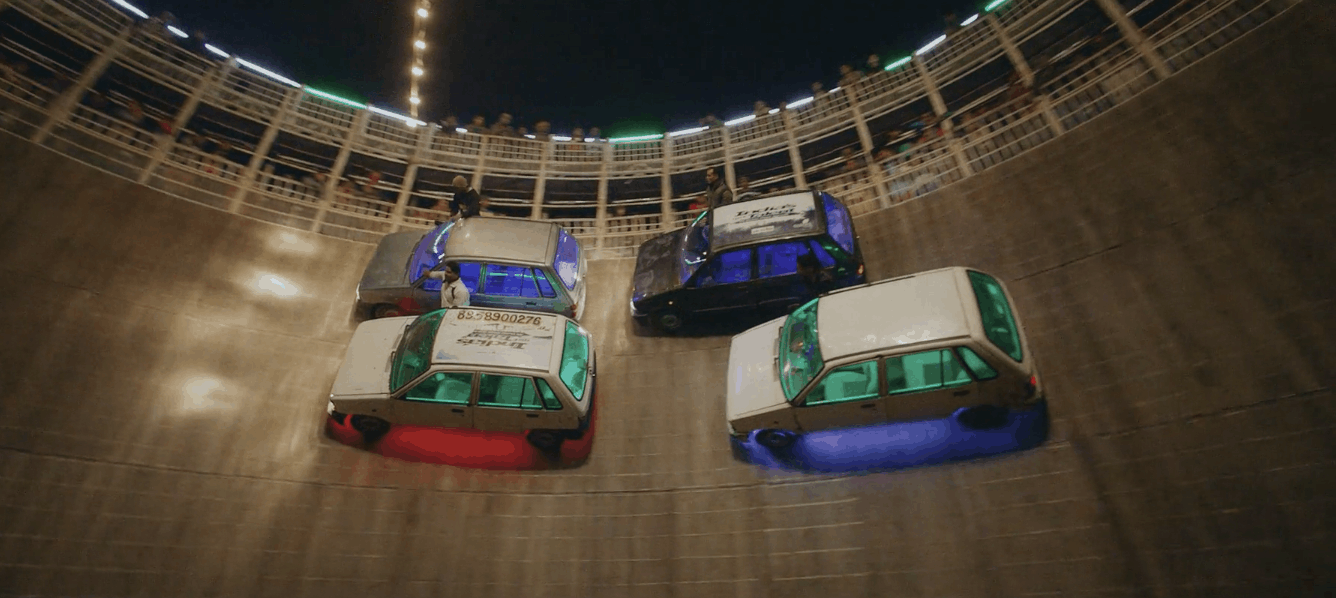 Out of the numerous racing deviations ignited by the passion for cars and motorbikes, the one called the Well of Death or Wall of Death is, arguably, the most intricate. Especially in India, where it carries deep social implications that top up its glaring peril-soaked nature.
Maut ka Kuaa/Kuan, as Indians call it, is actually derived from US motorcycle board track racing, an activity popular in the 1900s, thought to have appeared for the first time in Coney Island. In India, however, the practice has been around for 45 years. Subsequently, the use of cars – especially old Marutis – was introduced only 20 years ago.
In essence, drivers rely on friction and centrifugal force to keep the cars stuck to a cylindrical structure that's roughly 18 feet deep and 50 feet across (in some cases even wider). Oh, and the really eccentric ones often fit their rides with underbody neon kits, as they aim to entertain the crowd watching from above.
As I mentioned before, the phenomenon has firm social ramifications, superbly captured by Erik Morales in a 15-minute documentary focused on the stunt drivers who chose this sport as a way of life. Of course, you don't have to watch the entire video, so if it's solely the cars that interest you, make sure you skip to 12:54.