It's the ADV.1 wheels that got all our attention, really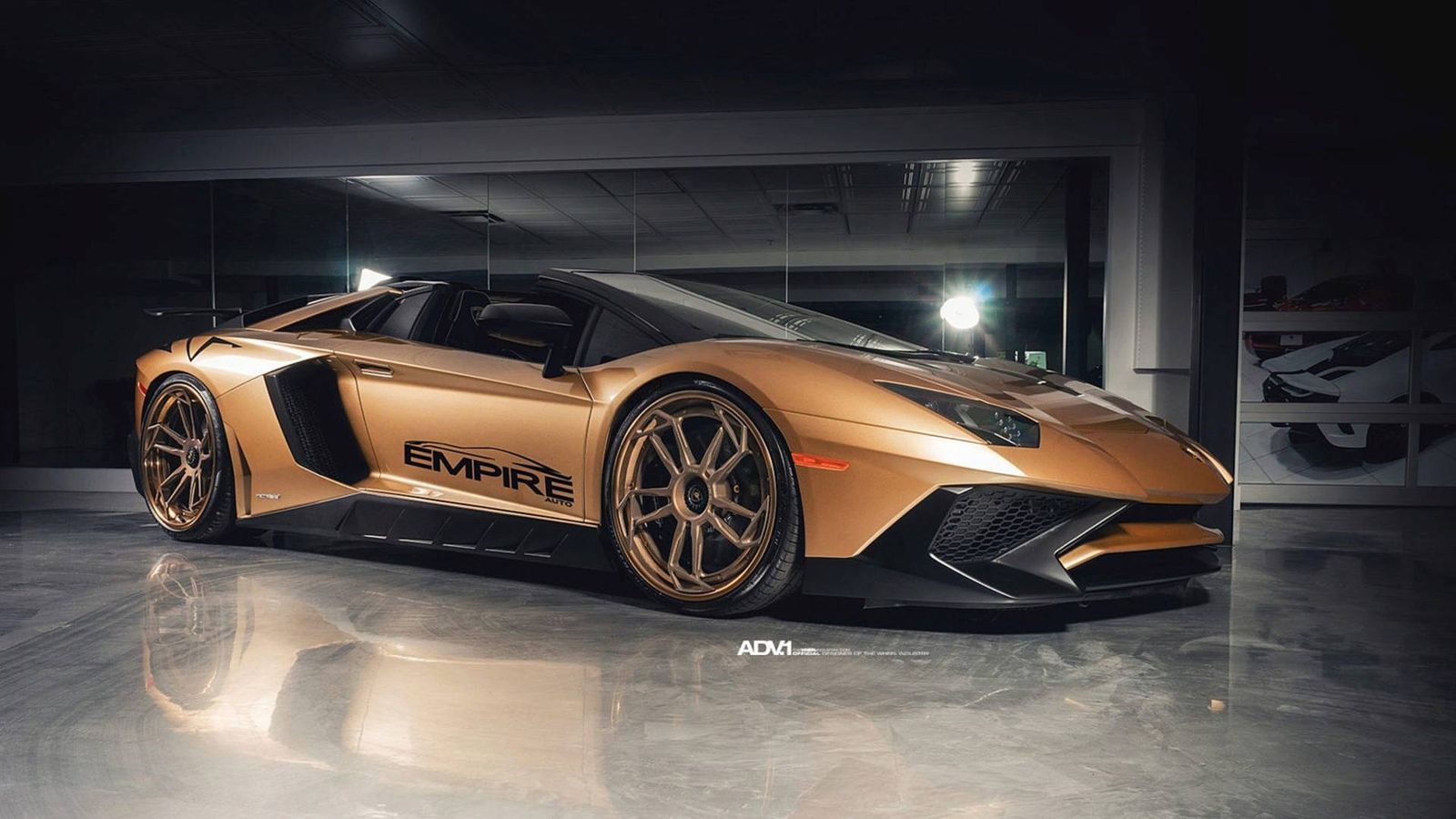 Many words can be used to describe the Lamborghini Aventador Superveloce Roadster but "common" should definitely not be one of them. However, people like their things special, especially when they pay a bunch of money for the said things.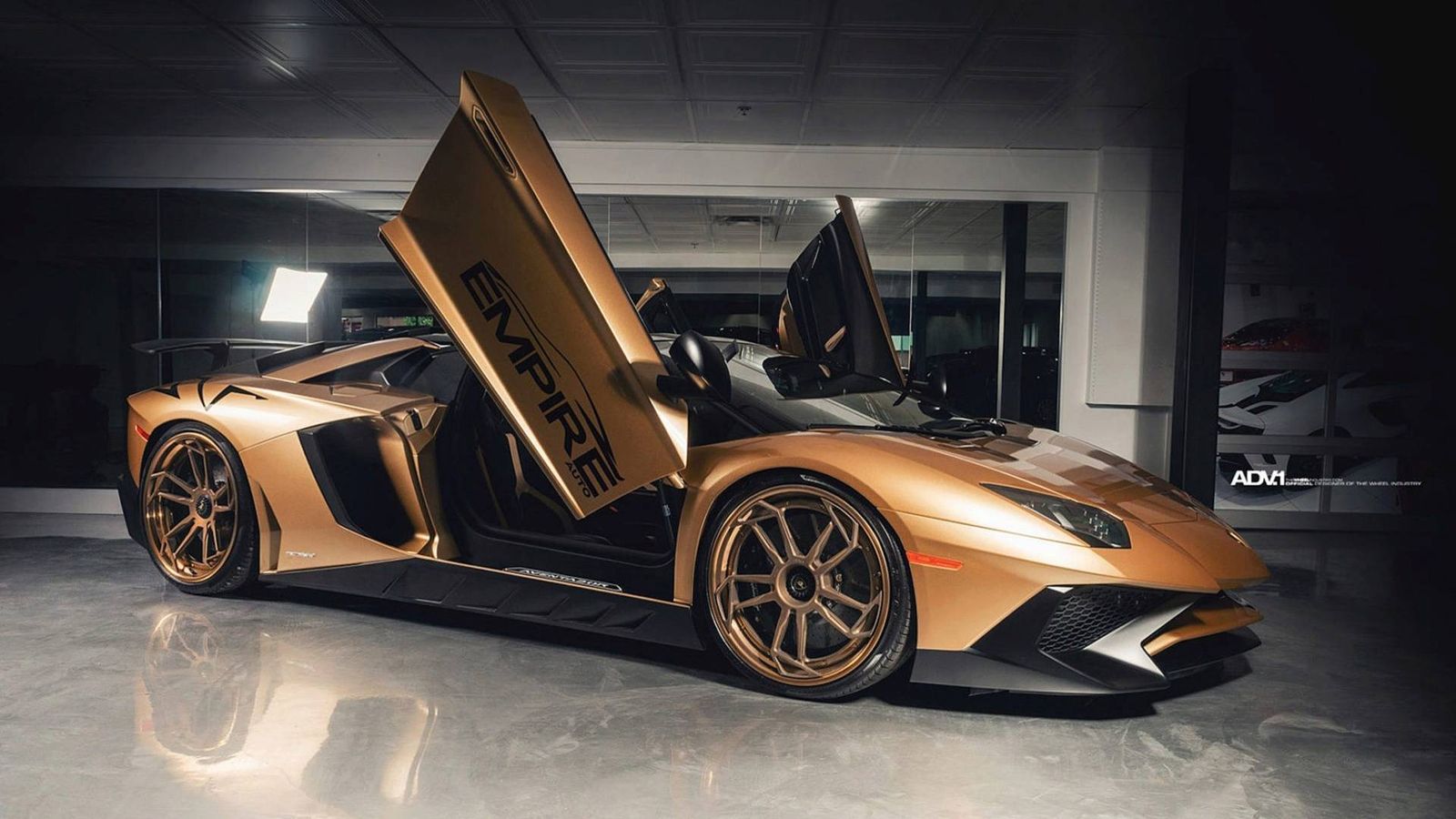 That's how you can explain the existence of this unique Aventador SV Roadster covered in a matte gold finish. If you look at it more than one second you realize it's not the run-off-the-mill specimen but an aesthetically enhanced one. It features carbon-fiber aero bits from Novitec (those who dare to take on Roll-Royce vehicles) and a set of marvelous wheels from ADV.1.
[NativeAd]
I mean, look at them, fighting symmetry with their special spoke design. They fit on the car better than the factory choice — and not because the standard ones are ugly in any way. In case you have a Lambo yourself — or something large enough to fit 21s, they're called ADV5.3 Track Spec CS Series.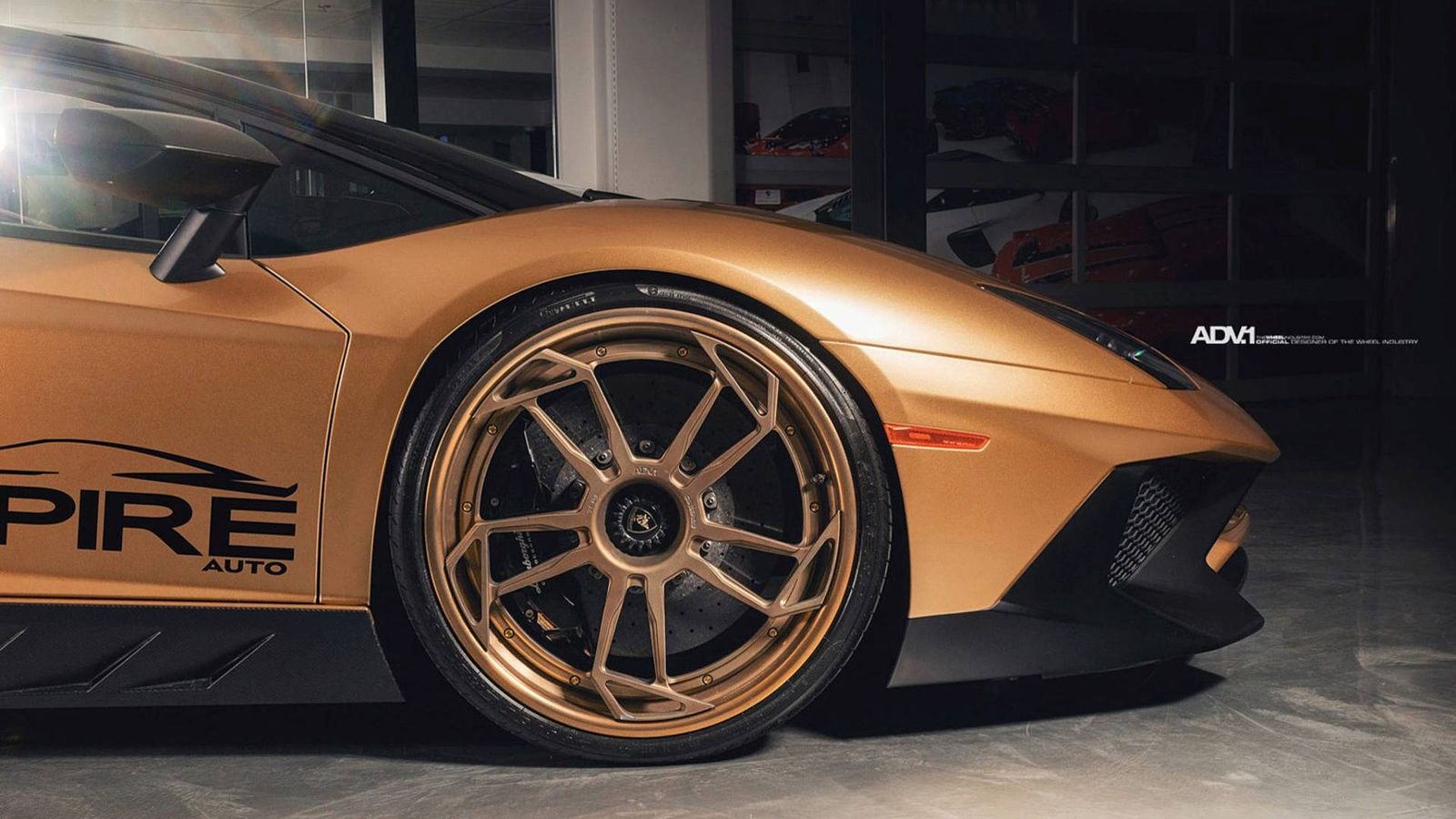 In case you're wondering who created this eye-candy package for the Aventador without even signing the work, it's a Canadian luxury car dealership called Empire Auto. Now head up to the photo gallery for some more gold Lambo.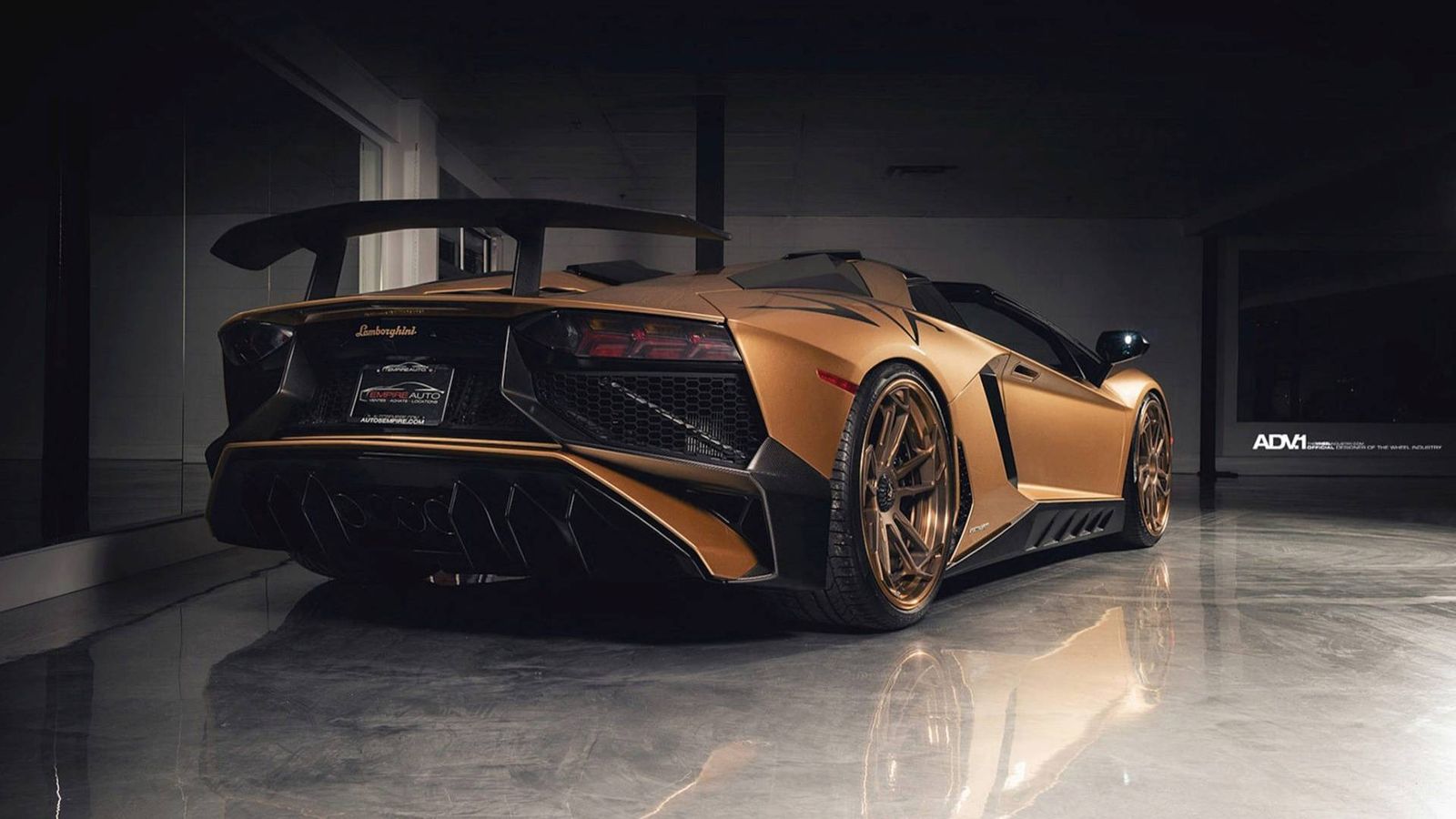 SEE MORE: We might not get much from this advertisement clip but we can't stop watching it either
via Motor1