Tesla Model 3 finally gets the Novitec treatment
It's subtle yet hides more tweaks than you would imagine
Novitec is often associated with high-maintenance supercars coming from the stables of Ferrari, Lamborghini, and McLaren, but to some extent, it also offers tuning kits for Tesla's products.
The Model X and Model S already got their Novitec treatment and now's the time for the Model 3 sedan to enjoy it. The pack includes a couple of exterior mods as well as some finesse mechanical tweaks meant to improve the affordable EV's efficiency.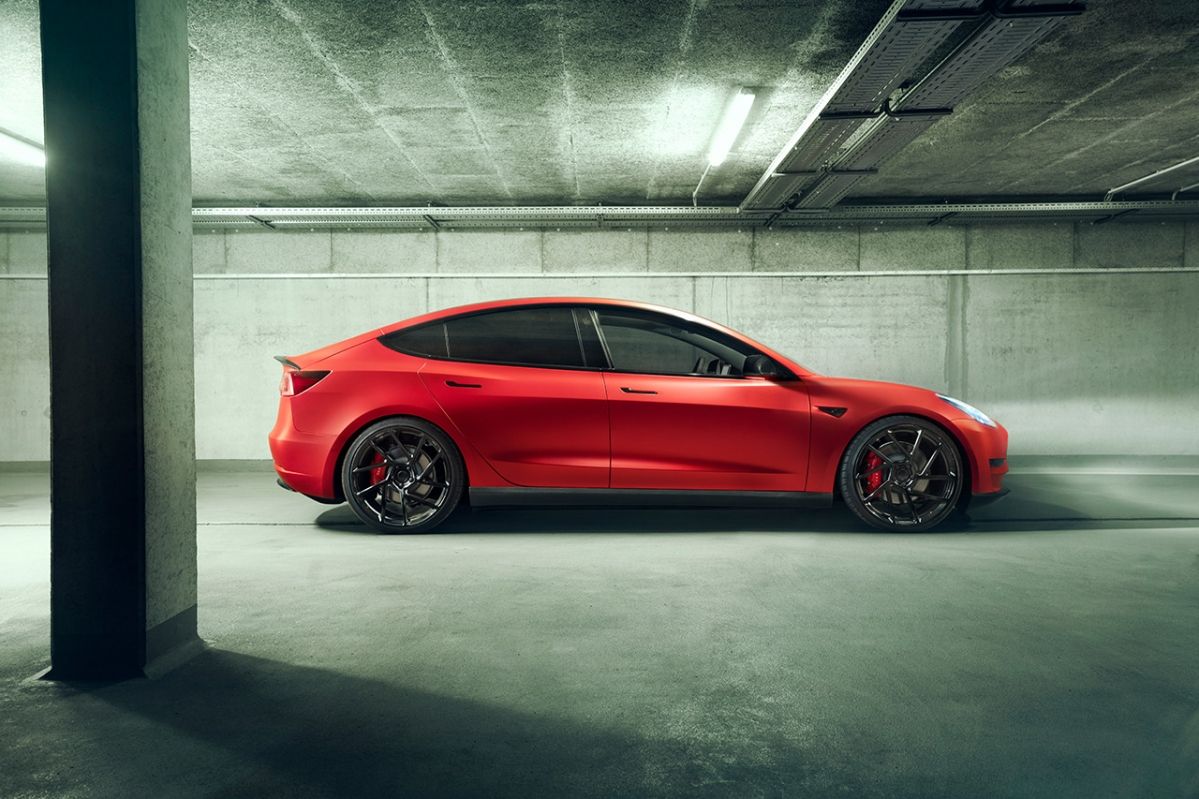 On the design front, we're talking about visible carbon fiber bits and bobs. Don't expect anything aggressive, as these are just ways of underlining the Model 3's sculpted body even further. However, Novitec says they also improve on aerodynamics. So while the Model 3 might not be your Ferrari 812 Superfast or Aventador S, it still gets some spoils of sorts.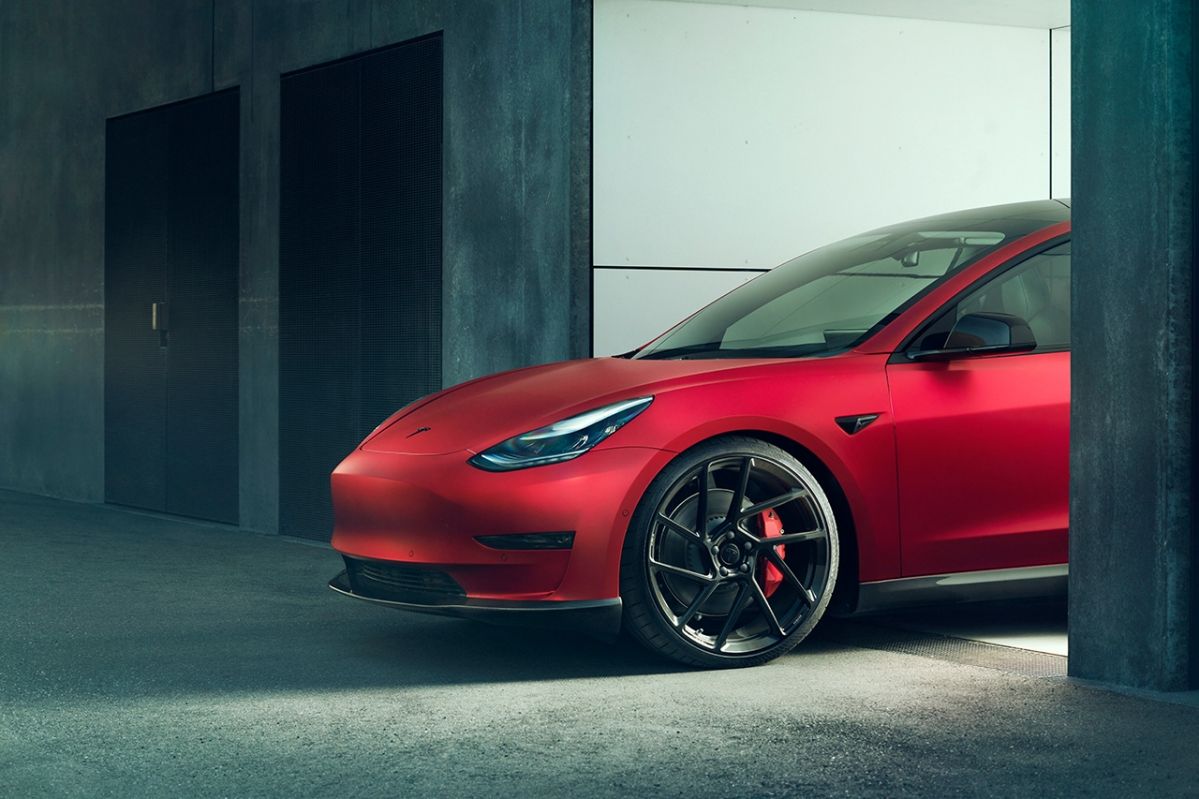 Back to the topic at hand, Novitec will fit a front splitter, side skirts, rear spoiler, and rear diffuser to the Model 3. If the aero improvement bit is true, then you're already looking at a more efficient Model 3. Also on the outside, Novitec came up with a set of 21-inch wheels it developed together with Vossen. They are shod in slightly wider tires than the regular Model 3 for better grip on the asphalt, while their design lets more air reach the braking setup for extra cooling purposes.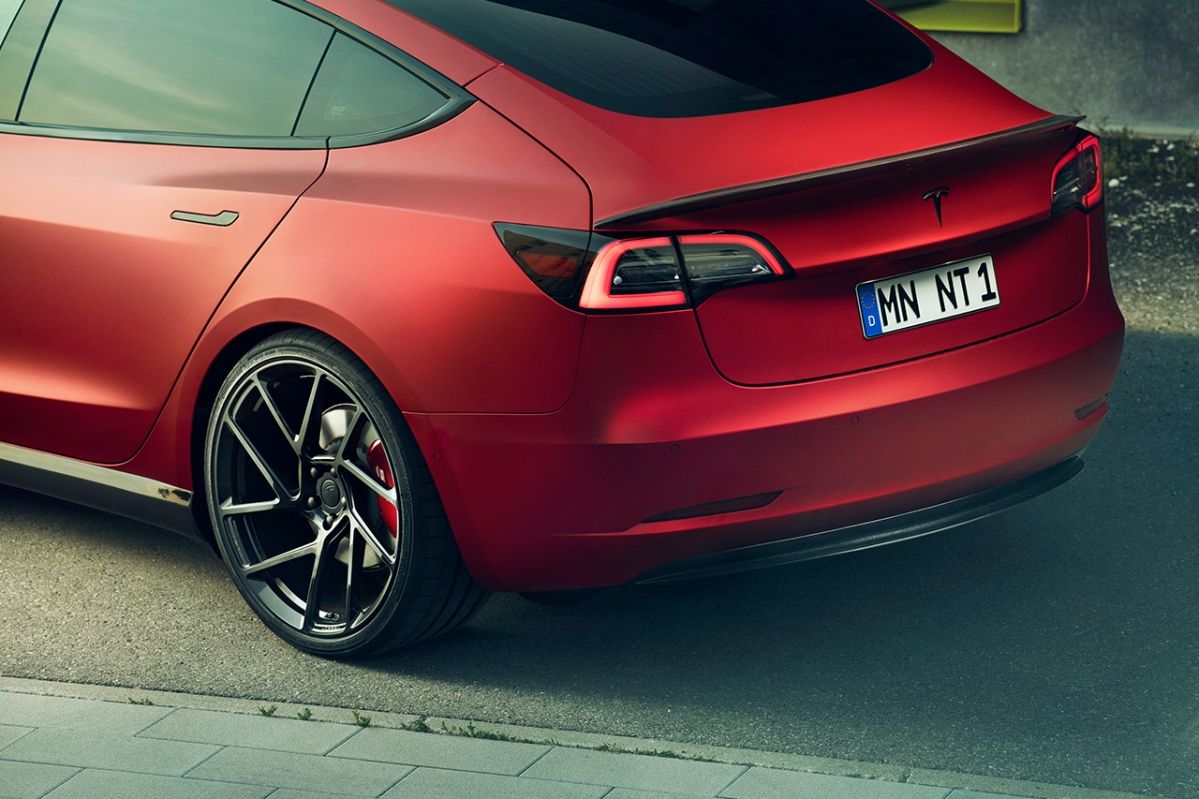 Couple that with a tweaked suspension setup that lowers he car by either 30 mm (via new shocks) or lets you to raise AND lower it in the 40-mm bracket (thanks to KW shock absorbers) and you're looking, at least on paper, at bumped up road dynamics. Moreover, Novitec states that during longer trips, power consumption can be reduced by 7 percent thanks to these tweaks.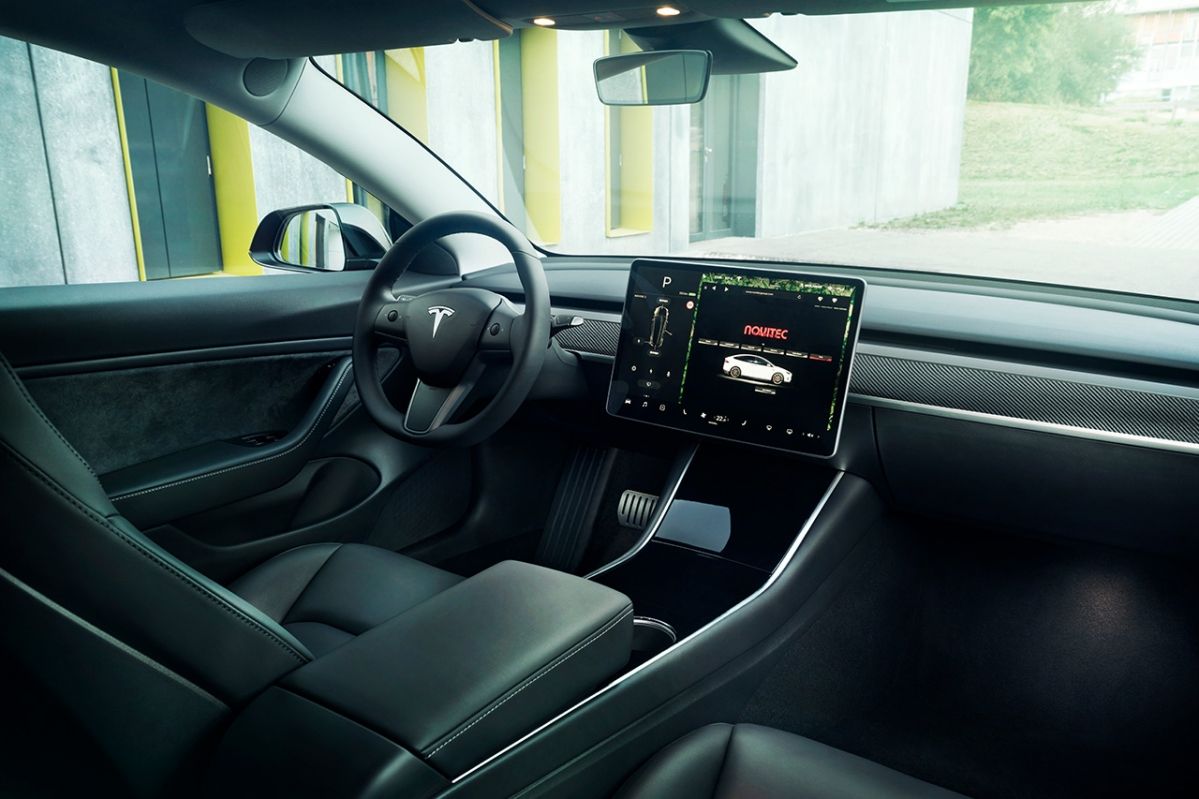 Those who want to take their customization to a higher level can also opt for a tailor-made interior that features custom leather or Alcantara in any color they desire. There's no word on pricing yet, but since Novitec's work doesn't come in cheap, we're expecting something spicy on that front as well. Check out the package in the video below.