The smallest Tesla looks good in its natural habitat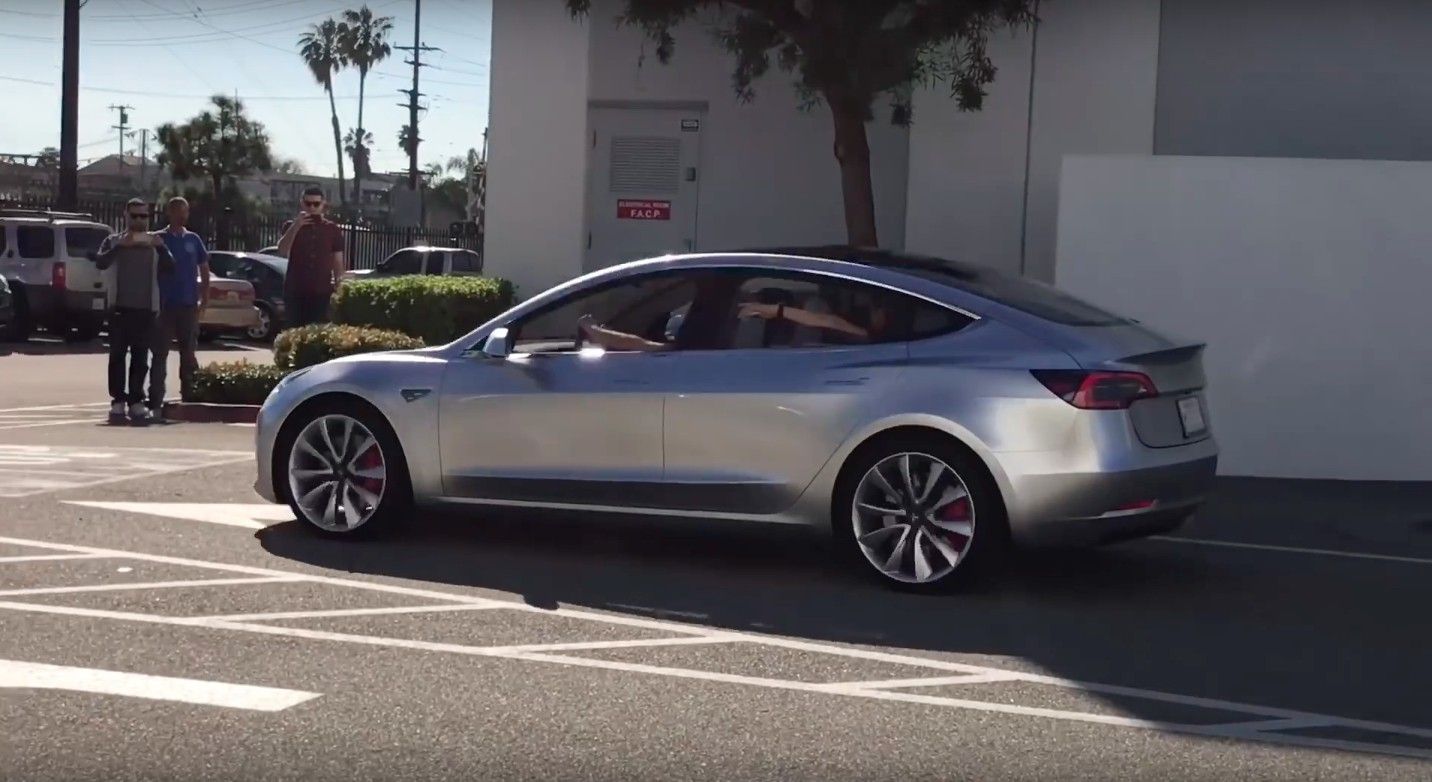 The Tesla Model 3 is without a doubt the most anticipated electric vehicle ever. It's expected to bring EV technology to the masses, thanks to a reasonably affordable starting price of $35,000 — before incentives.
Some even go as far as calling it the Ford Model T of our time, but we'd wait a few years after its launch to call it that.
While we've known how the Model 3 looks since March 2016 when it was unveiled by Elon Musk, it's great to see it in its natural habitat, on city streets. The folks from Unplugged Performance (a company that sells performance upgrades for Tesla vehicles) were fortunate enough to catch one on camera while driving around in SpaceX's backlot in California.
The prototype doesn't seem to look any different from the car unveiled in March last year, leading us to believe it's an Alpha car and not the Beta version that features full autonomous capabilities. Anyway, It looks good in an urban setting and its compact dimensions certainly make maneuvers easier around town.
As a reminder, the Model 3 offers seating for five, a driving range of 215 miles (346 km), and a 0 to 60 mph sprint of under 6 seconds. It will be compatible with Tesla's Superchargers, it will feature the Autopilot hardware, and it's designed to achieve a five-star safety rating.
Tesla will begin production this summer, with the company estimating the first units will be delivered to customers late this year.