Battery-powered car strikes again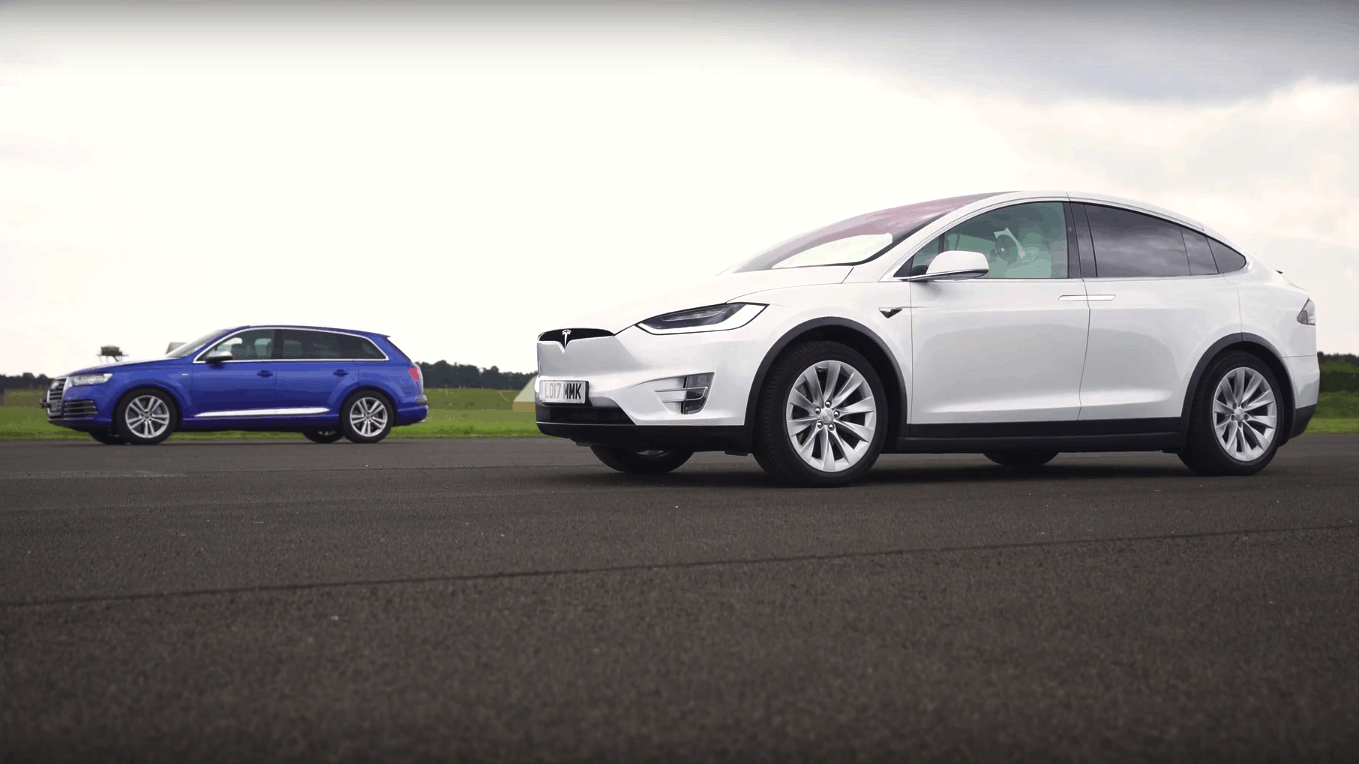 This might come as no surprise but electric cars are taking over the automotive world, step by step. And this comparo is just another not-so-kind reminder why.
The guys at Carwow arranged a face-off between Tesla's SUV and a "conventional" rival — if an SQ7 can be called that.
The SQ7 is Audi's finest in the SUV lineup, boasting 435 hp and some whopping 900 Nm (664 lb-ft) of torque through a 4.0-liter V8 diesel. Thanks to an electric compressor, the SQ7 avoids as much as possible the turbo lag, propelling you with constant thrust — the 0-62 mph (100 km/h) sprint takes only 4.8 seconds, despite its 5,200-lb weight.
The Tesla Model X uses the already efficiency-proven electric drivetrain to offer silent oomph for up to seven passengers. Plus, it has supercar-like rear doors. The Model X is good for 416 hp and 660 Nm of torque (487 lb-ft) and does naught to 62 mph in 5.0 seconds. It weighs a bit more than the SQ7 (5,500 pounds or 2,500 kg) but its transmission makes the best of the motors' power, thanks to a single forward gear.
We don't want to spoil it even more for you, but the Tesla makes a strong case for electric vehicles here. However, we can hardly wait to get our hands on the SQ7 and take it for a spin.