Sparks will fly out of this one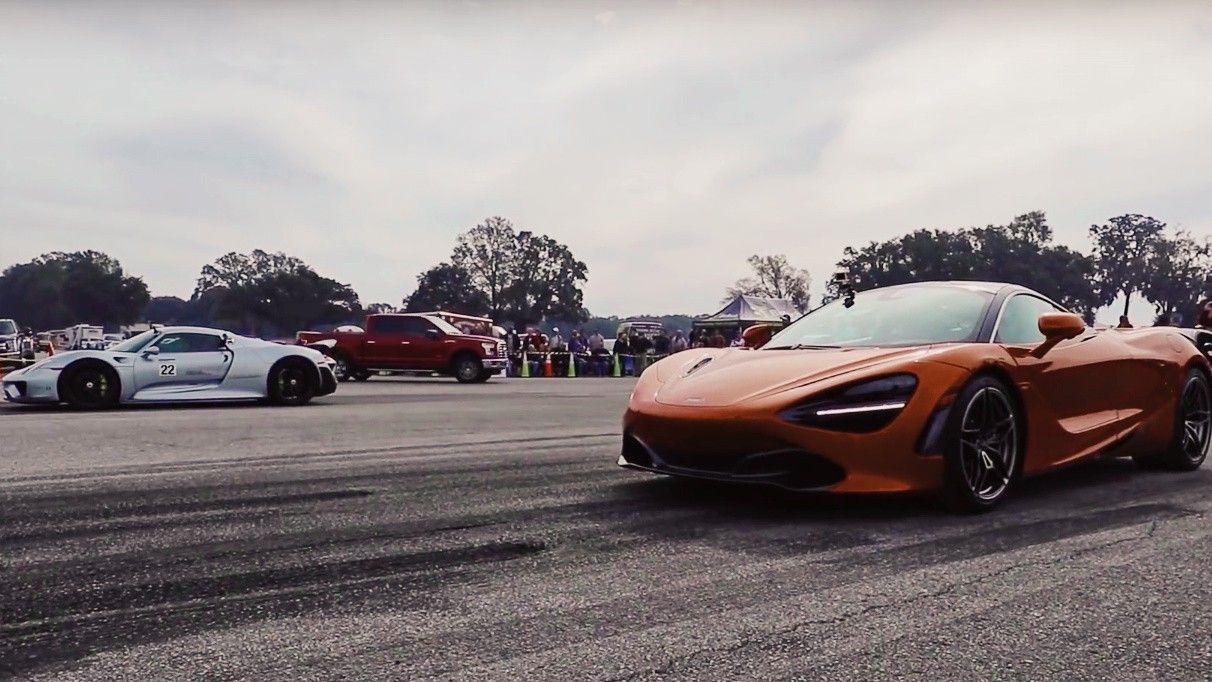 These three don't need any introduction especially if you're a drag race enthusiast scouring the internet for videos of two or more cars battling it out on a straight patch of asphalt.
However, in good 'ol fashion, we'll briefly go through each competitor's spec sheet, so that you get a picture of what awaits in the Drag Times clip below.
First things first: the Porsche 918 Spyder. This one comes with the Weissach package, so it makes 887 hp out of a 4.6-liter twin-turbo V8 assisted by two electric motors. Power goes to all four via a seven-speed dual clutch gearbox.
The Macca – already making a name for itself on the drag racing scene – relies on a 4-liter twin-turbo V8 churning out 710 hp aimed at the rear wheels via a seven-speed dual-clutch transmission.
Finally, the Tesla Model S P100D with Ludicrous Mode uses dual electric motors for all-wheel drive capabilities and relies on 588 hp. It might look underpowered compared to its foes, but keep in mind it also boasts 920 lb-ft worth of instant torque.
Curious to see how this three-way battle pans out? Just head below.
Did you know you can trick the Tesla Autopilot by using a fruit?