Does Tesla need to fear the competition from the wave of electric cars coming in the next years?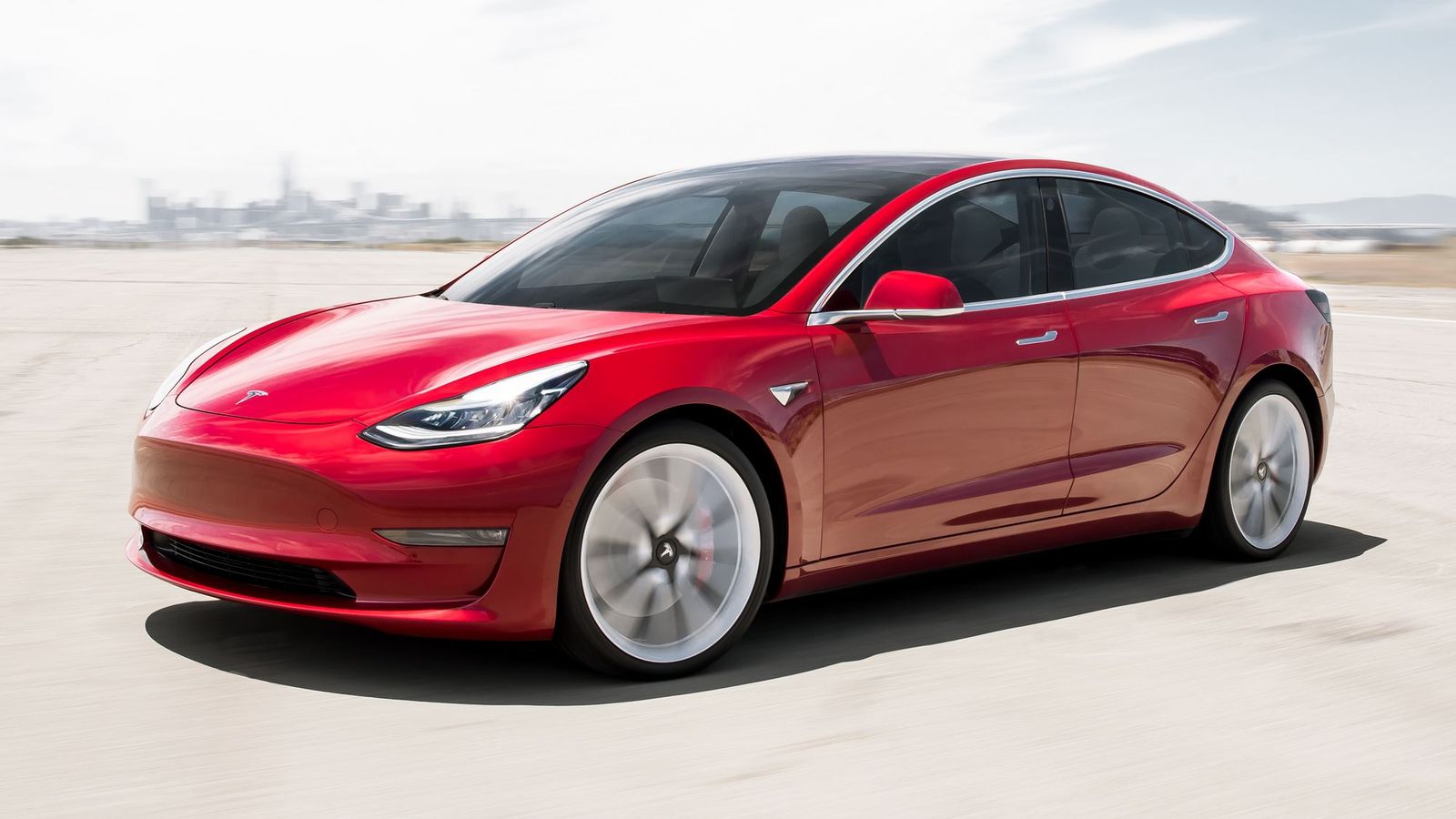 Tesla still fights for its life, managing to reach important production milestones and trying to become profitable. But will it be enough?
Good news for Elon Musk: more and more reviewers find that Tesla's Model 3 is a very good car, especially now, that many of its first batch of production problems were solved. Production is also poised to reach around 6,000 units per week soon, and the company still believes it will be profitable in the last quarter of 2018.
But things are never easy for Musk's car company: when Wall Street Journal, Pulitzer-winning journalist Dan Neil gave the Model 3 an enthusiastic review, naming it `a thrilling, modern marvel`, he was attacked by Tesla's short-sellers so heavily, he was forced to close his Twitter account. The anti-Tesla camp grows stronger by the day and is at least as vocal as Musk's fans.
[NativeAd]
Another problem is a bitter-sweet one: Tesla has already sold a total of 200,000 electric vehicles in the US, so new buyers will not qualify for the $7,500 federal tax credit they enjoyed until now – they would get only $3,750 in tax credits in 2019 and half of this in 2020. It's an uphill battle for a carmaker that wants to grow fast from niche player to volumes of over 500,000 units per year. Around the world, EV subsidies are expected to be scaled down after 2020, while most EV sales would take place in China.
And then there's the competition.
Tesla's competitors: how big is Tesla?
Many point to the ambitious plans from mainstream carmakers as an indication of Tesla's demise. However, at a closer look, Tesla's strategy for the next three years is not as weak as short sellers might want us to believe.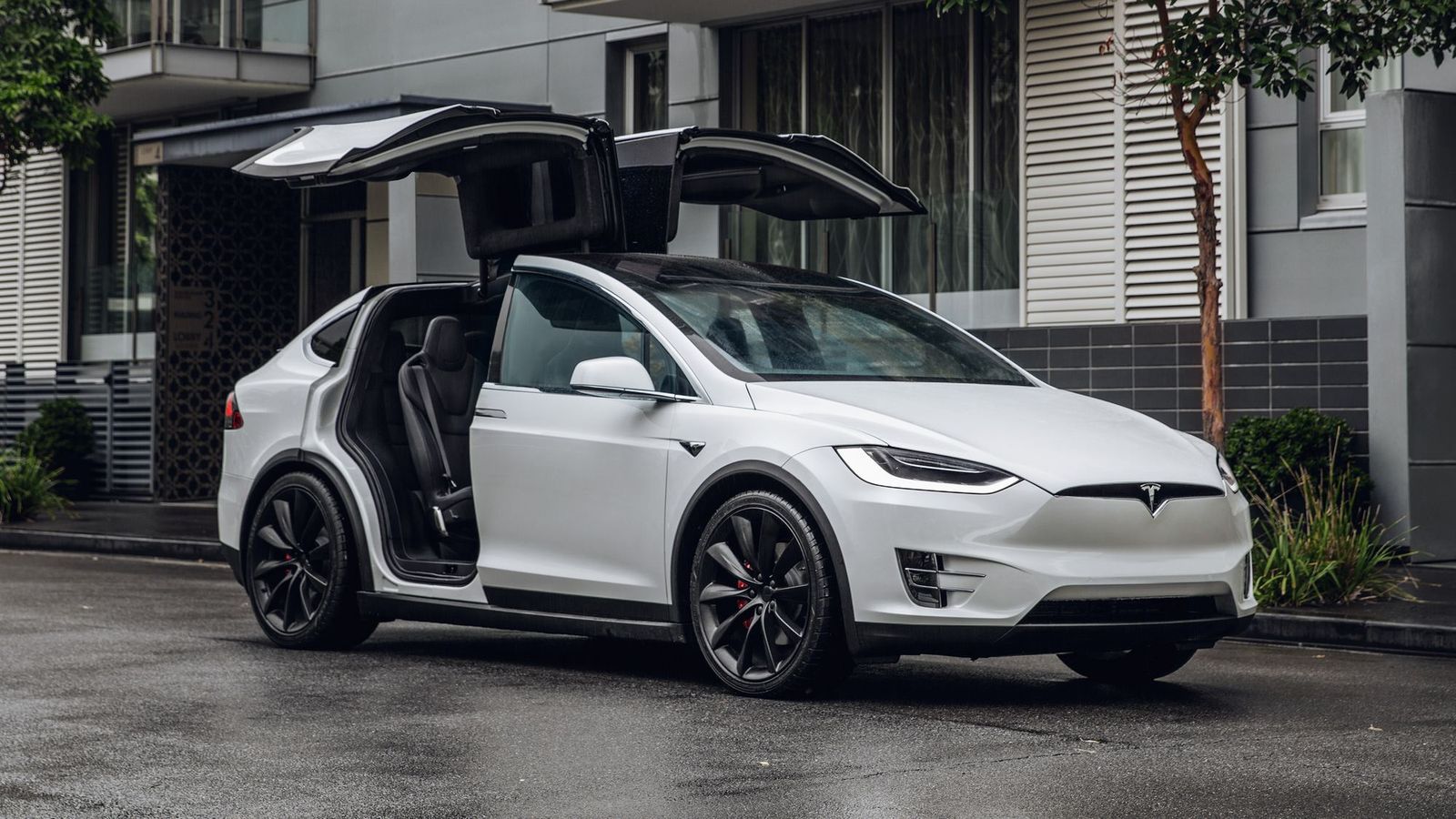 Until now, very few EV models sold in big volumes around the world. A look at the US, Canada, Europe, Japan and China paints the picture of a rather small market: in 2017, PEVs (plug-in electric vehicles) accounted for only 1.7% of the total new cars sold in these countries. From the 1.1 million PEVs sold last year, only 734,000 were EVs (100% electric vehicles powered by a battery), the rest being PHEVs (plug-in electric hybrid vehicles). Some 200,000 of these were sold in the US.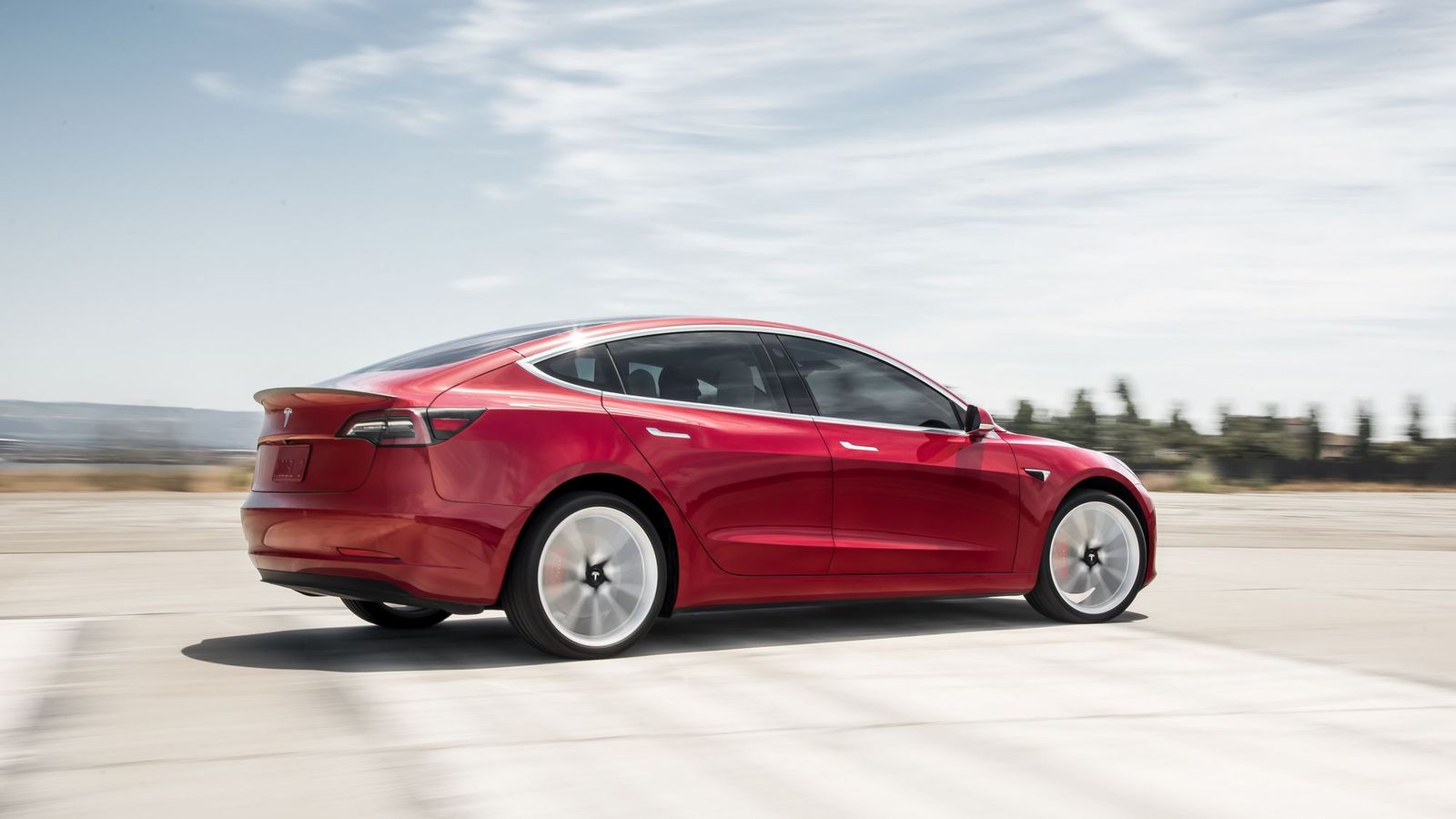 2018 started much better, with more than 591,000 PEVs sold worldwide in the first four months of the year. Out of these, over 70,000 were Teslas, a feat that should make the company's enemies fret. And Tesla's march to worldwide dominance has just started, as in 2019 it would likely produce 500,000 cars on its own. We can expect to have around 1.8 million plug-in electric vehicles sold worldwide in 2018, out of which around 1 million would be EVs.
In the US, Tesla clearly dominates the EV market, with the Model 3 (24,367 examples sold in S1 2018), Model S (10,820 units) and Model X (9,525 units) all selling more than the fourth-placed Chevrolet Bolt EV (7,858 units sold in S1 2018). Nissan Leaf came in fifth, with only 6,659 examples sold in the same period of time. BMW i3, Fiat 500e, Kia Soul EV, VW e-Golf, smart ED, Honda Clarity BEV, Ford Focus Electric, Hyundai IONIQ EV, and Mercedes B250e sold, combined, less than 10,000 units.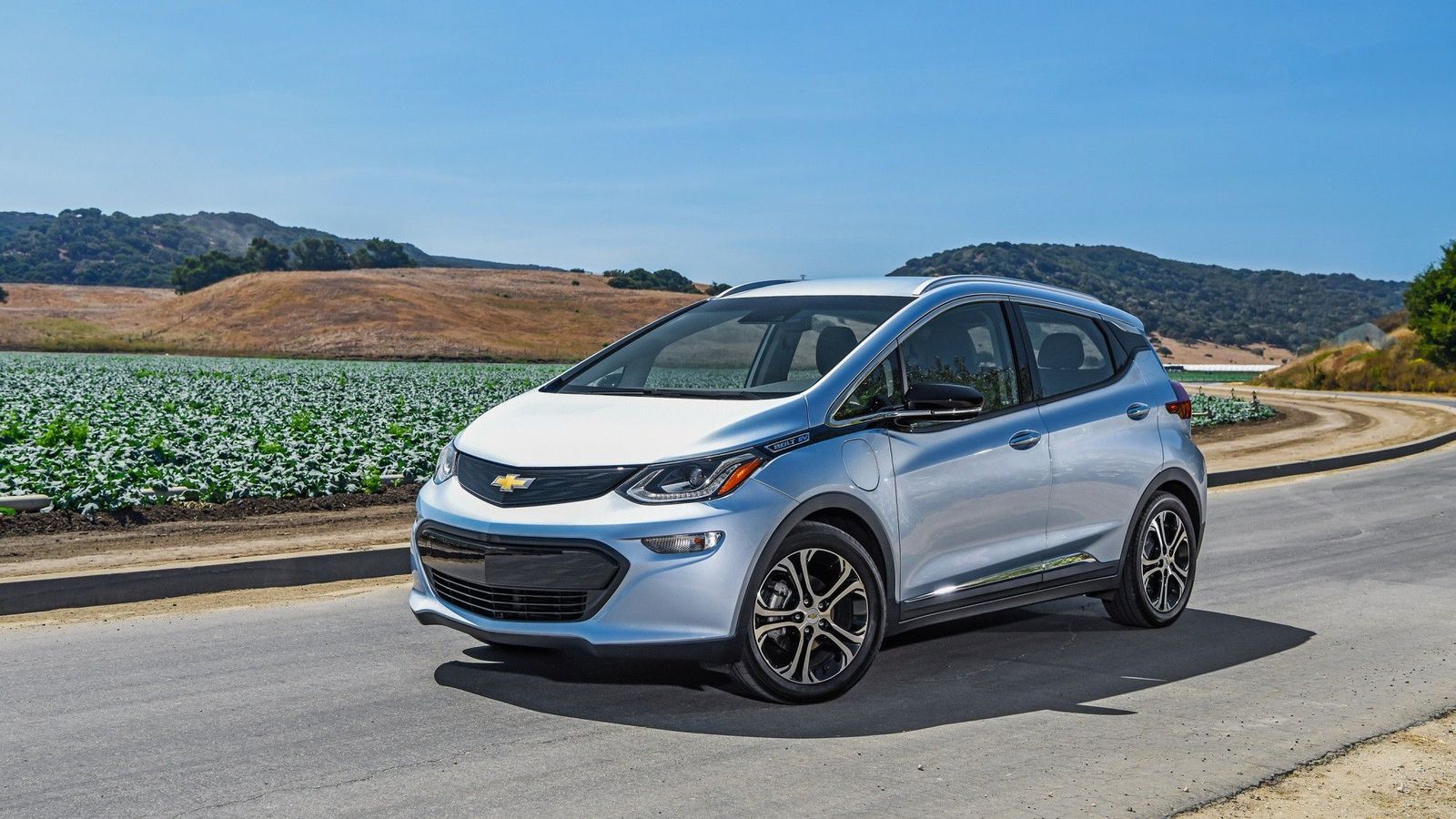 Worldwide, though, there's another story: in 2017, the leader came from China, as the BAIC EC-Series of small EV hatches sold 78,079 units, significantly more than Tesla's Model S, with 54,715 units. There are some other strong competitors, like the Nissan Leaf, the Renault Zoe, the BMW i3 or the Chevrolet Bolt. But none of these could exceed Tesla's sales and, more important, none is a direct competitor for the brand's premium cars.
Therefore, expect Tesla to dominate 2018 and 2019 both in the number of units sold and in overall market value.
2019-2021: Tesla's real competitors arrive
Things will change very soon, though, with many competitors on the launch pad. Here are some of them:
– Jaguar I-Pace is set up to be a direct alternative for Tesla's Model X and will begin selling towards the end of 2018, with prices starting at 10% less than the Model X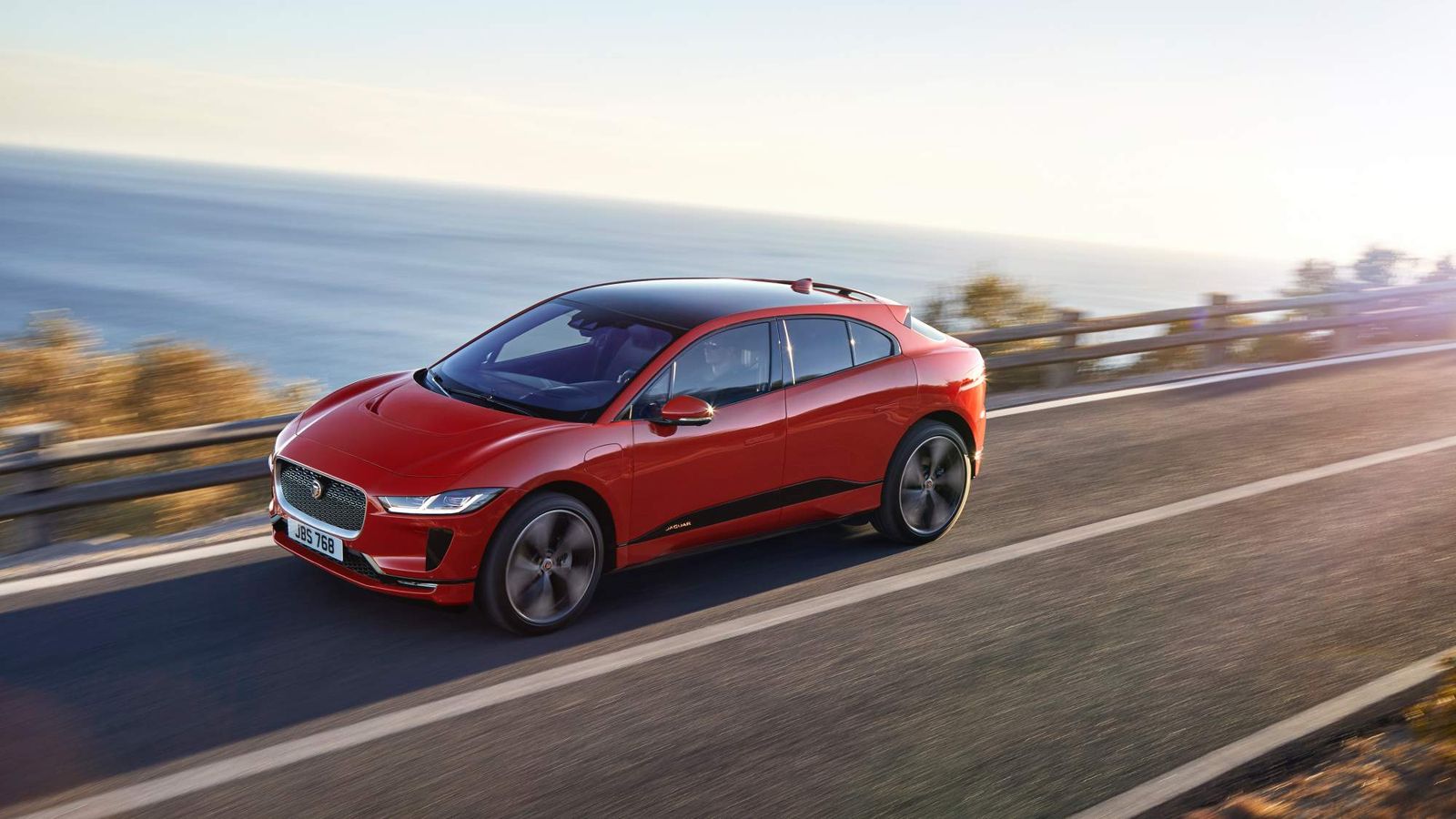 – Audi e-Tron Sportback is an SUV that also attacks Tesla's Model X. It will be revealed in production guise at the end of 2018 and start selling in 2019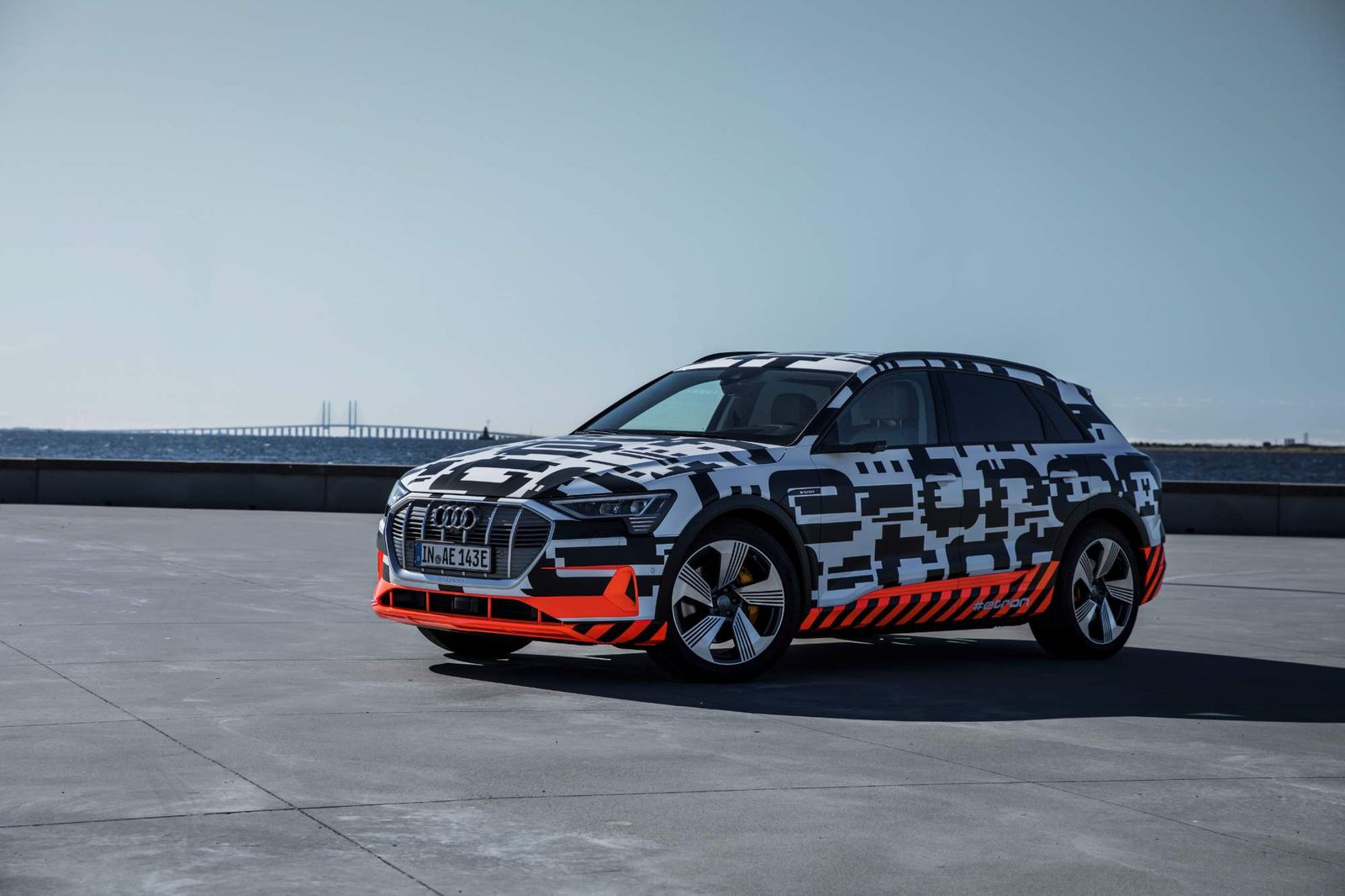 – The Audi e-Tron will also be available as a four-door Gran Turismo (attacking the Model S) and as a compact car, targeted on the Tesla Model 3. Both models are expected to the market in 2019 and 2020.
[NativeAd]
– Porsche Taycan is directly targeting the Model S and will come to the market in late 2019. It's probably the most important competitor Tesla will have for its flagship in the next three years.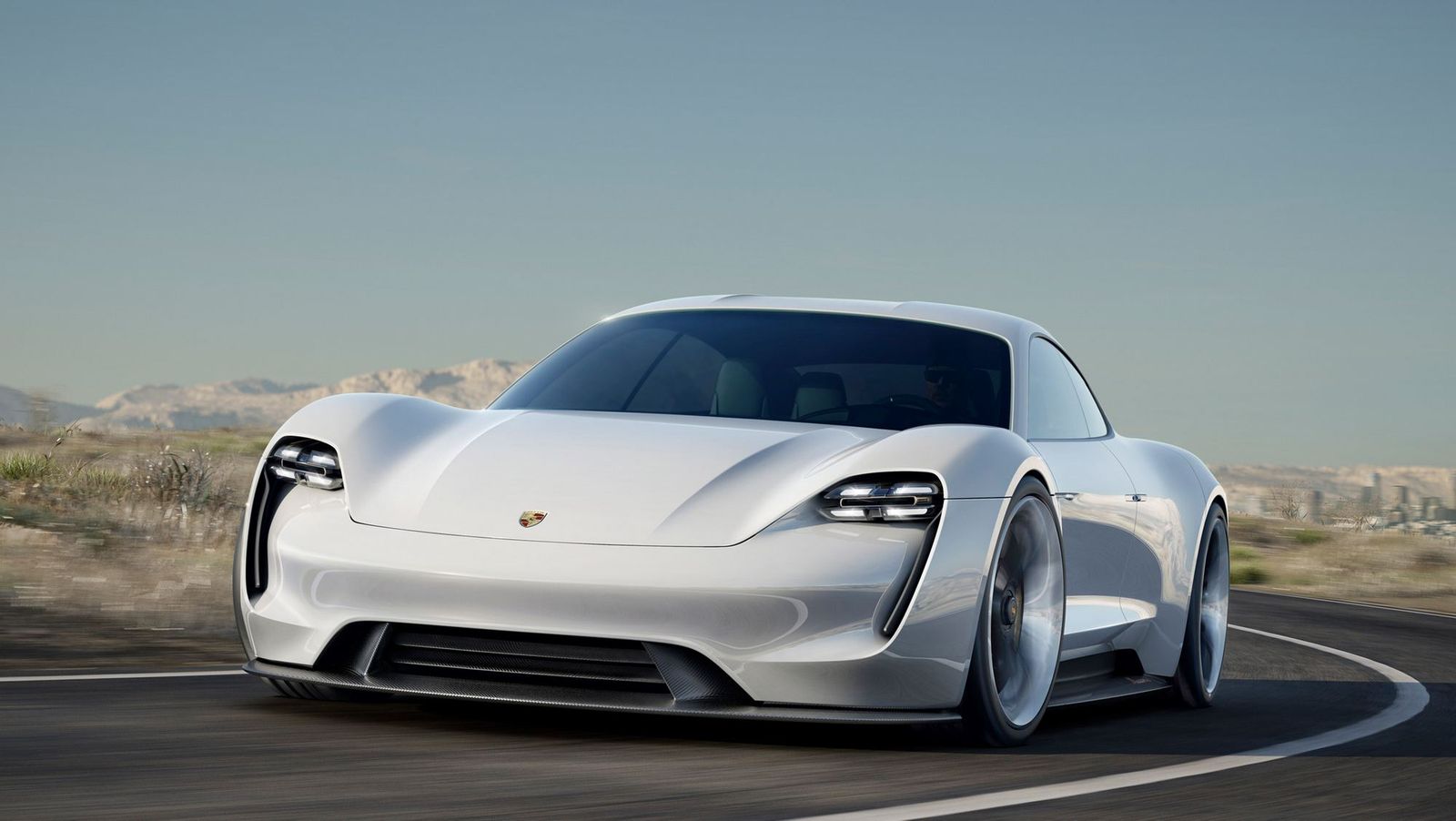 – Porsche Mission E Cross Turismo will most likely also spawn a crossover targeting the Model X, reaching the market soon after the Taycan.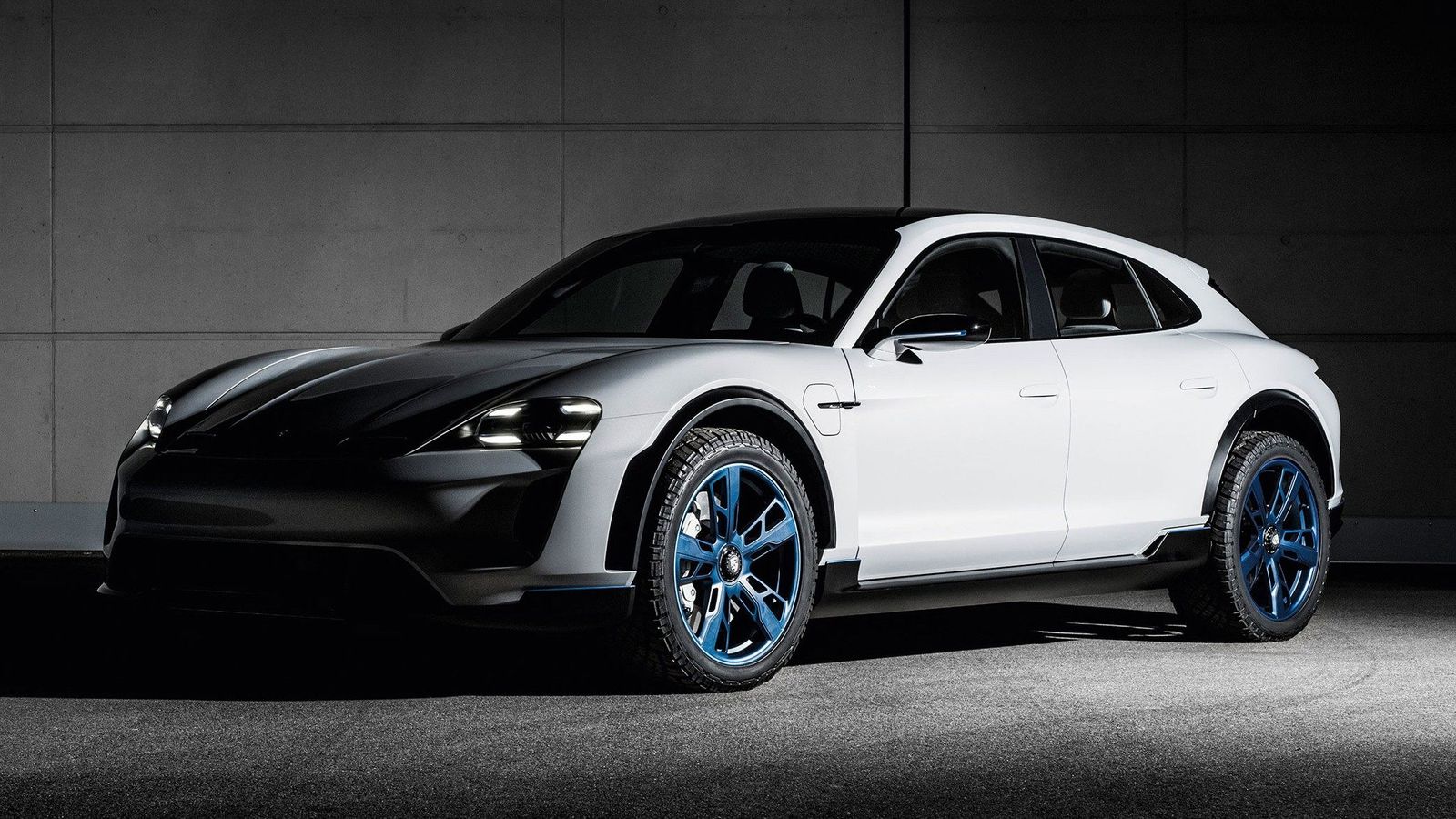 – BMW i4 sedan will join the Germans' electric lineup in 2020, and will be based on a completely different platform than the current BMW EVs, also targeting the Model 3. This platform will spawn other EVs at a pace after 2020.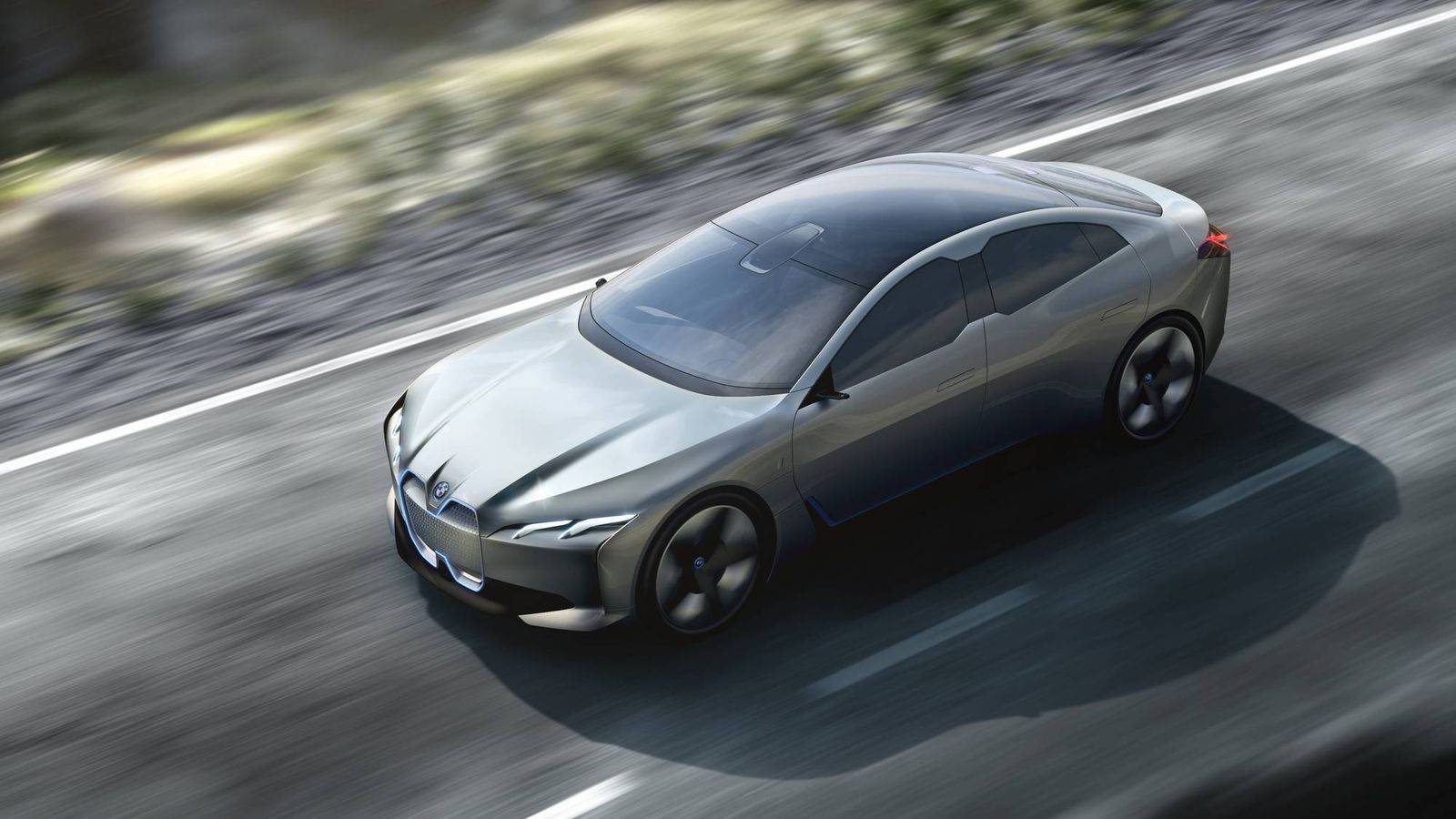 – Mercedes-Benz EQC will be the first electric SUV of the German brand and will directly tackle the Model X. Expected to launch in 2019, it has everything Daimler could bring as technology to mark its serious entry in the EV segment.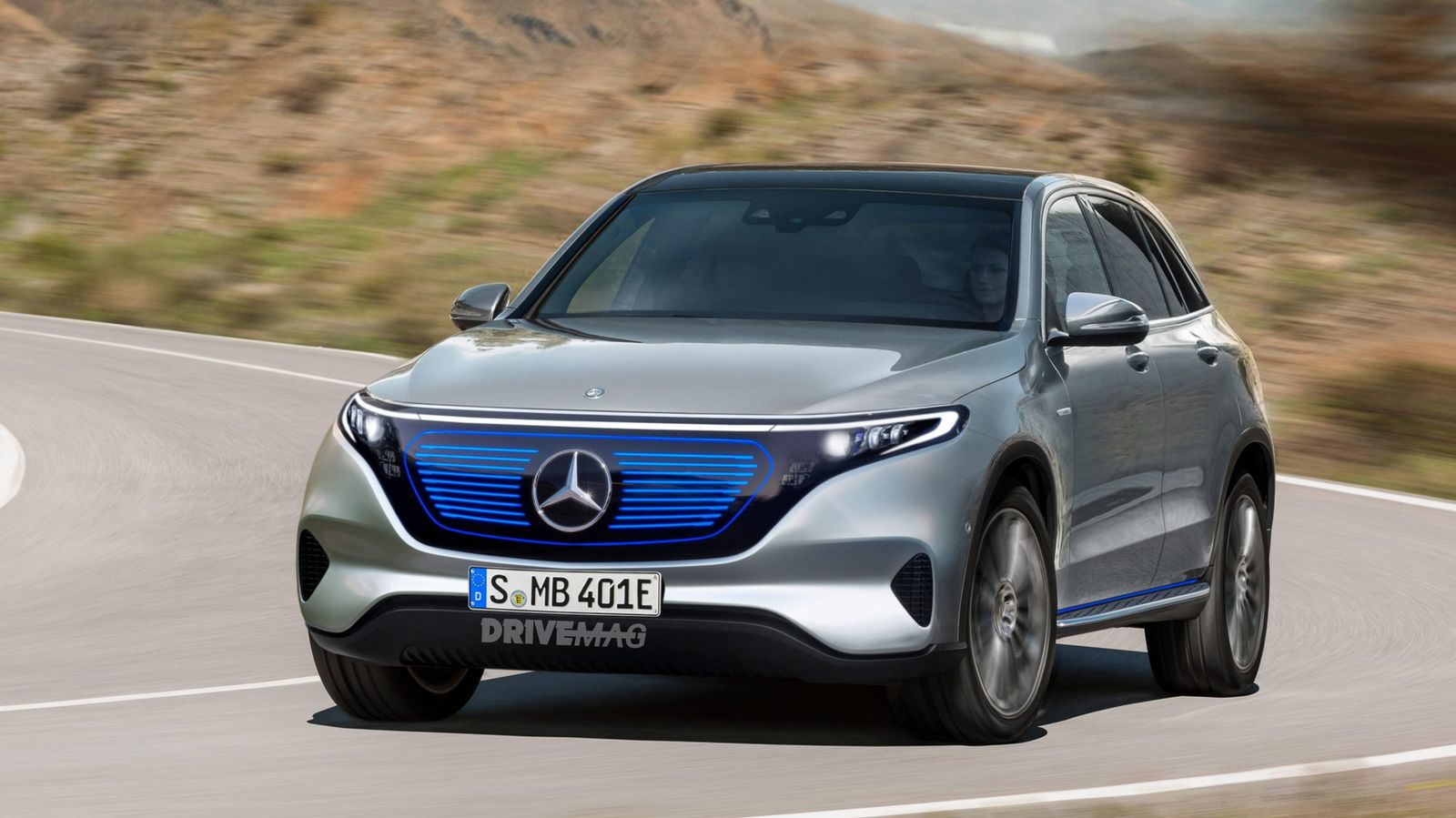 – Mercedes-Benz EQA will be launched somewhere in 2020, as a result of a €500 million investment in a Daimler plant in France. It will tackle the Model 3 in Tesla's lineup.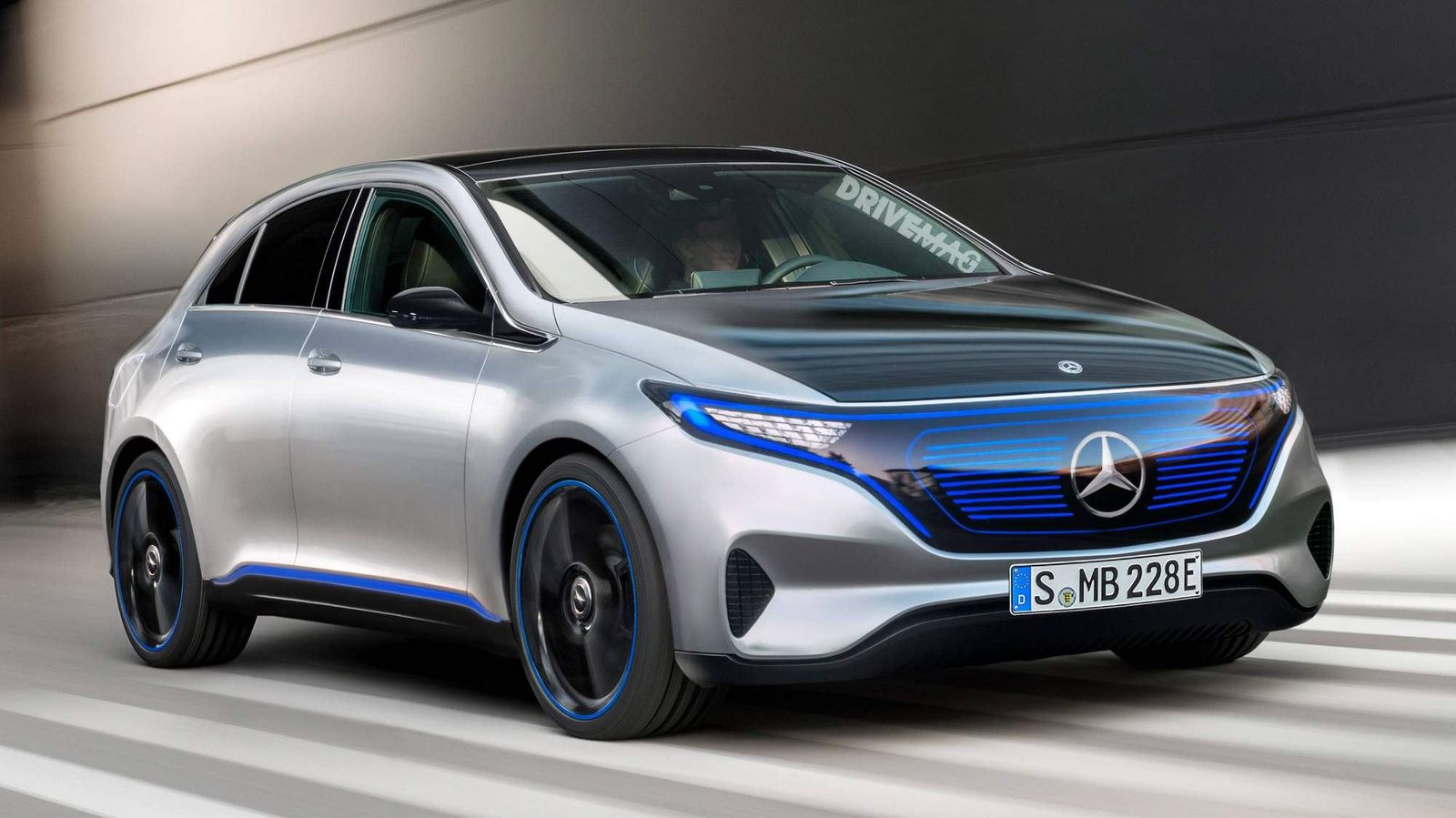 – Polestar 2 EV will make its appearance at the 2019 Geneva Motor Show and should reach the showrooms in late 2019 at a price starting around $40,000. The 400-hp, 350-mile (560 km) range car will have the big financing arm of Volvo and its Chinese owners as a platform from which it will be able to compete directly with the Tesla Model 3
[Photo:90879]
There are also a host of affordable electric cars that start flooding the market.
– Hyundai Kona Electric will be on the market this fall for around $40,000 for the 64 kW version: it has a range of up to 292 miles (470 km) and a 200-hp electric motor, with decent dynamic performances
– Kia Niro EV will be launched this year across the world and offers a range of 240-miles (386 km) and 200 hp, also for a (probably) $40,000 price tag that would make it a direct competitor for the Model 3
– Renault ZOE, 2017's best-selling EV in Europe, currently offers a range of 186 miles (300 km) and has a 109-hp electric engine that's best suited for trips in and around the city.
Add to this the Nissan LEAF, Chevy Bolt and other electric versions of `normal` cars, but the fact is, all these models don't sell in numbers big enough to matter. And this is what we're talking about in the next part of our analysis.
Should Tesla fear the competition?
Tesla might have difficulties with ramping up production to more than 5,000 units per month for its `affordable` Model 3, but still has around 400,000 orders for it, and demand is still strong for its other models too. And don't forget its trim levels are at a premium level, so its main competitors are not the mainstream companies like VW or Ford, but rather BMW, Mercedes-Benz, Audi, Porsche and the other players in the premium and luxury segments.
For example, just in July 2018, Tesla Model 3 outsold the BMW 3 Series, Audi A4, Mercedes C-Class and Lexus IS, its main ICE competitors, combined. The fact that something like this isn't reflected positively by the media is what drives Musk mad. As we showed, Tesla has nothing to fear for the next couple of years – it will dominate the global EV market until at least 2020. It's a question of who can ramp up EV production the fastest, and here Tesla still has a competitive advantage.
Elon Musk's company should produce more than 500,000 cars in 2019 if it manages to reach its production targets, and go for more than 600,000 cars in 2020 when the Model Y enters production. Another model, most probably a pick-up truck, would soon follow. Both models would be built in a second Tesla factory, presumably also in the US.
Regarding Tesla's plans for 2020 and beyond, Musk mused that future Gigafactories would be built at the same location as the Tesla Factories. We already know that he wants to build a Gigafactory in China and another in Europe, so expansion plans could indicate a foothold in each of the main automotive markets of the world towards 2025. Along with a second US factory, all Tesla plants would offer a total capacity of around 2,000,000 units per year, at least in theory.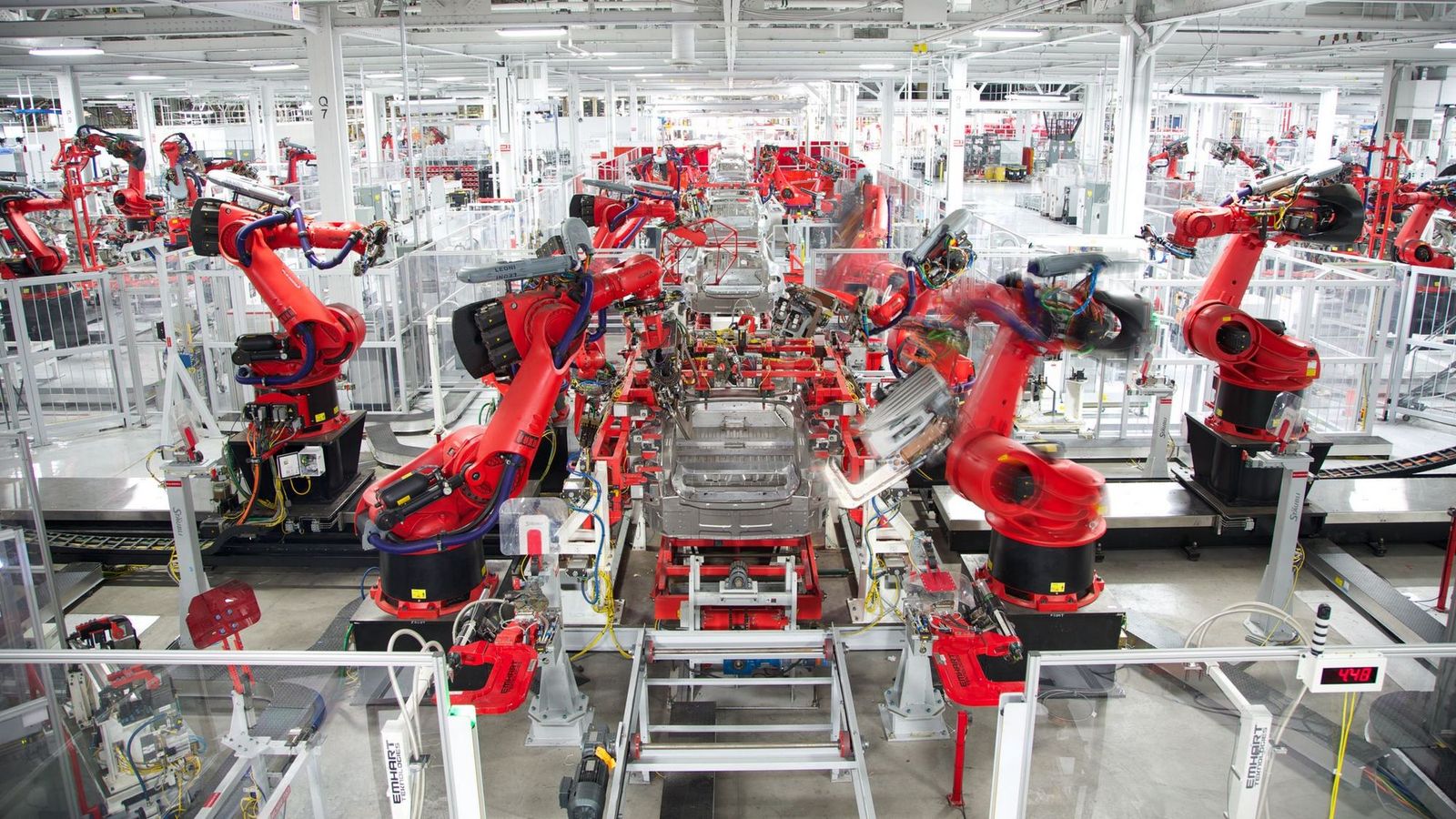 But can Tesla first ramp up its production to at least 1,000,000 units by 2022 and then to 2,000,000 by 2025? Difficult to say. It certainly declared it wants to reach 500,000 units per year at its Shanghai factory by 2022. But everybody knows how good Elon Musk is at meeting deadlines.
The next four years will be extremely difficult for the company, because it has to expand fast while also becoming profitable, and it has to double its production capacity in a very short time. This requires heavy investments, a friendly market, and a supportive Wall Street. Musk might not have any of this.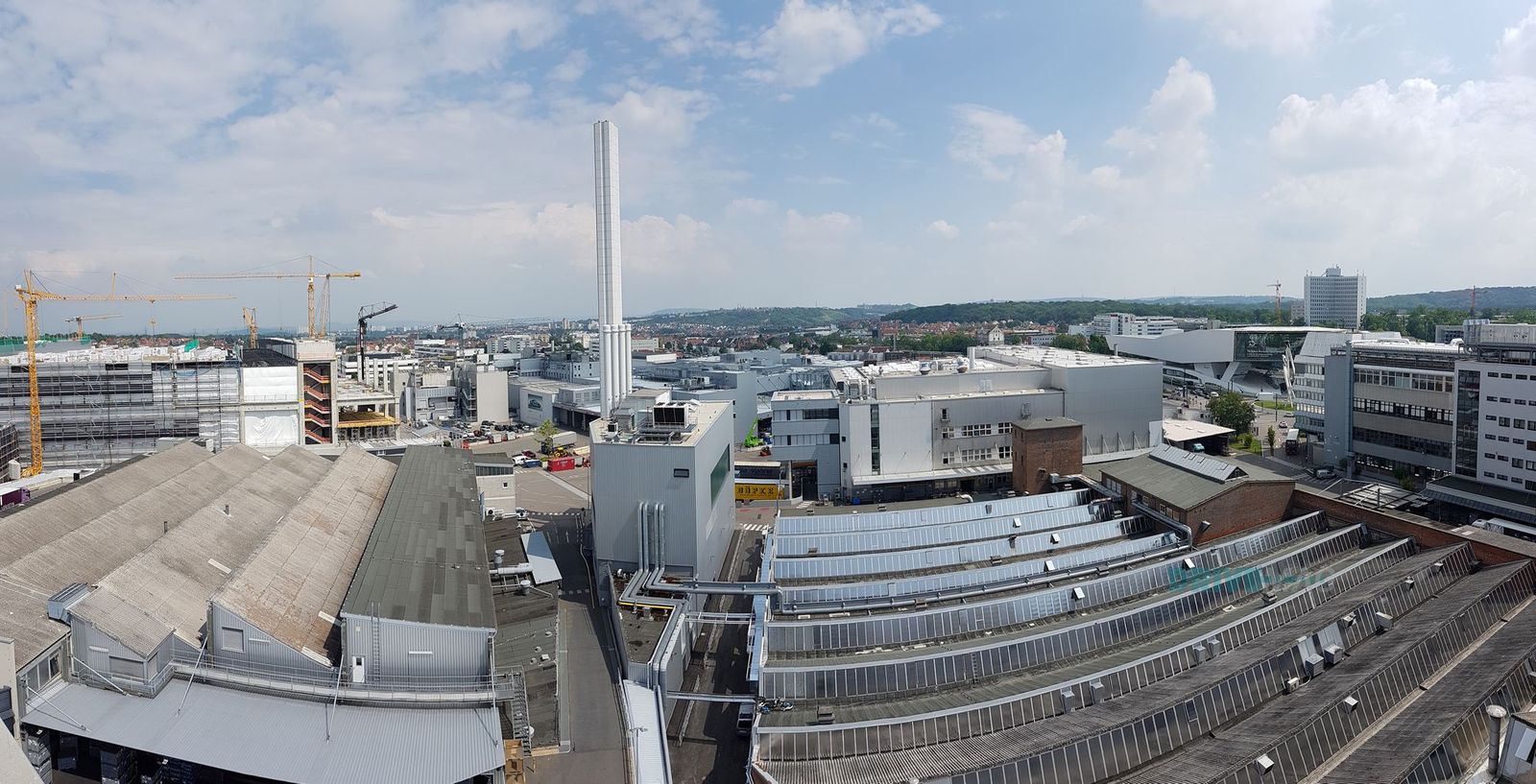 Why is 2022 so important? Well, it might be because most of the EVs prepared by the mainstream car brands will be launched around 2020 and start maturing around 2022. Many of Tesla's shorters said that this would be the end of the brand, as it will not be able to compete with the combined power of traditional car makers. But is this true?
It could be if the EV market share would not double every 18 months or so. However, the current forecasts for 2025 show a minimum of 10% market share for battery-powered cars (Valeo forecast), and a maximum of 16% (UBS forecast). That's around 9 to 15 million EVs sold in 2025. Somewhere on the road from 2020 to 2025, Tesla's dominating market share would start feeling the heat from the onslaught of competitors' EVs.
In a best-case scenario, and assuming all of Tesla's factories are up and running at full capacity, Elon Musk's company could churn out 2 million cars per year by then. Depending on the market evolution, that's between 13% and 22% – hardly a dominating position. But still a strong showing in a segment that is supposed to mature and grow at a pace, reaching more than a quarter of all cars sold by 2030.
So, does Tesla need to worry about what's happening after 2022?
Yes and no.
Yes, because mainstream car makers announced they would invest more than $100 billion in EVs by 2030, the bulk of which is already earmarked to be spent until 2022. Expect this sum to rise fast when other join up. It's a tremendous amount of money, and it comes from budgets that don't rely heavily on the whims of the financial markets and are just a part of traditional car maker's overall financial assets. Many assembly capacities will be built on site, while others will be developed in new locations.
Comparatively, each new Gigafactory that would produce 500,000 cars might cost more than $5 billion. Tesla also has to invest heavily in R&D for its new cars, as it currently is still a pioneer in electric vehicles. To reach an annual output of 2,000,000 cars, therefore, Tesla might have to invest more than $20 billion by 2025. It has to find financing partners outside Wall Street if it wants to grow as fast as it should to counteract its competitors just in time – as it tries to do in China.
Musk just announced that he would seek taking Tesla private if the company reaches $420 per share, thus securing enough funding for all the investments he needs to make in the next five years. It's a risky endeavor, though, as he could be accused of market manipulation if the offering fails.
It also has to do all of this while almost all its competitors have sizable war chests full of billions of dollars at their disposal, enabling them to weather any financial crisis that could arrive in the early 2020s. It would be the most significant dilemma for Musk: force growth at a neck-breaking pace, or make the company profitable and focus on the financials to secure the company's future until the next crisis strikes.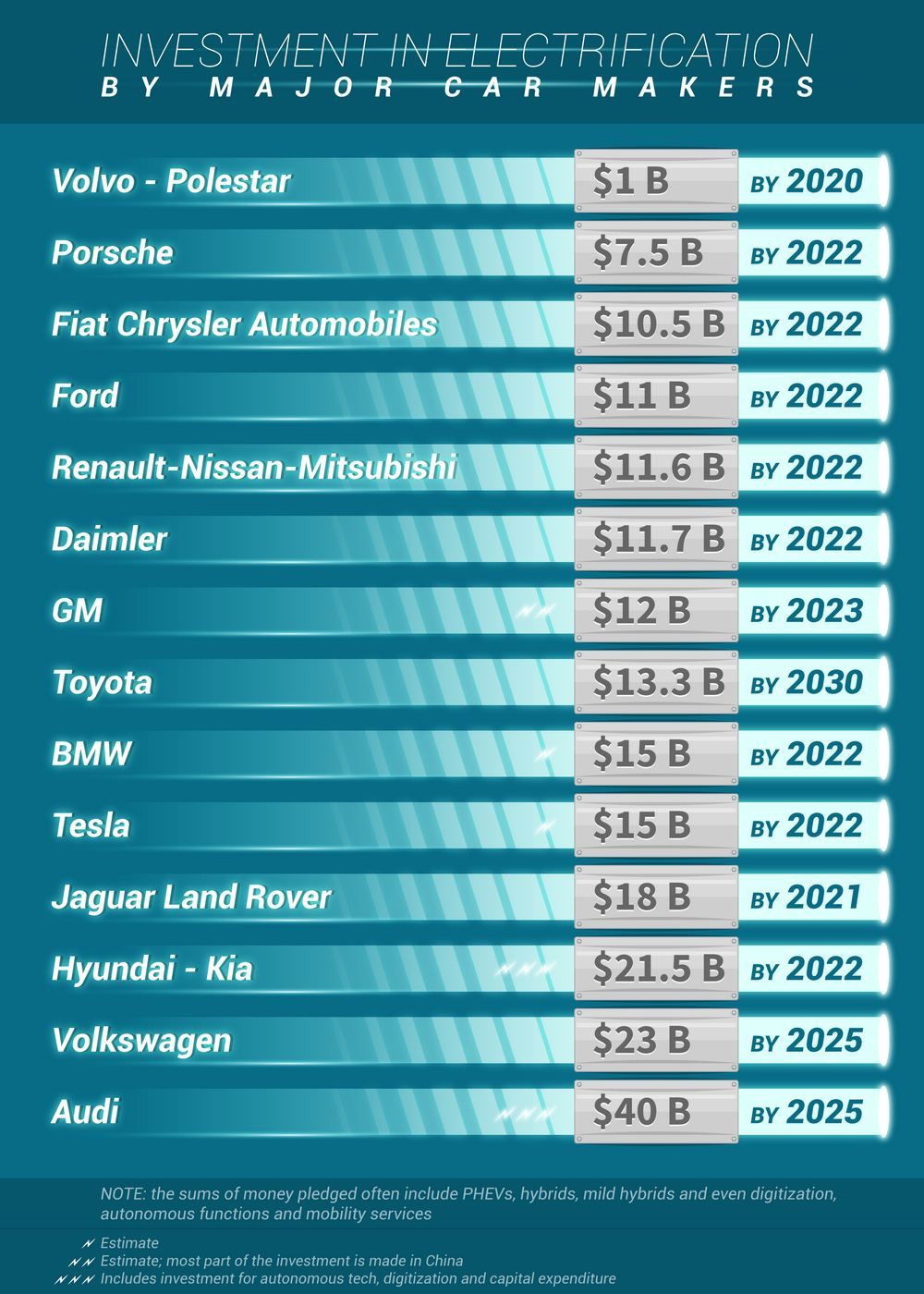 Finally, while Musk can invest only in 100% electric cars, all his competitors plan to build flexible assembly lines that can switch seamlessly between ICE cars, hybrids, plug-in hybrids and 100% EVs, depending on what the market desires. It's this kind of flexibility that makes difficult predicting exact EV numbers for 2025 – if the EV market fails to catch up speed after subsidies cease to exist in many countries, Tesla's position would be undermined, while its competitors would just switch to PHEVs and hybrids to meet their emissions targets.
On the other hand, no, it shouldn't worry too much, because of a series of reasons: it still has a three-year head start over its competitors, many of the EV cars announced are not exactly competitors for its lineup and, most of all, it might very well be that a big part of what traditional carmakers dress up as EV investments is, in fact, just money spent on hybrids.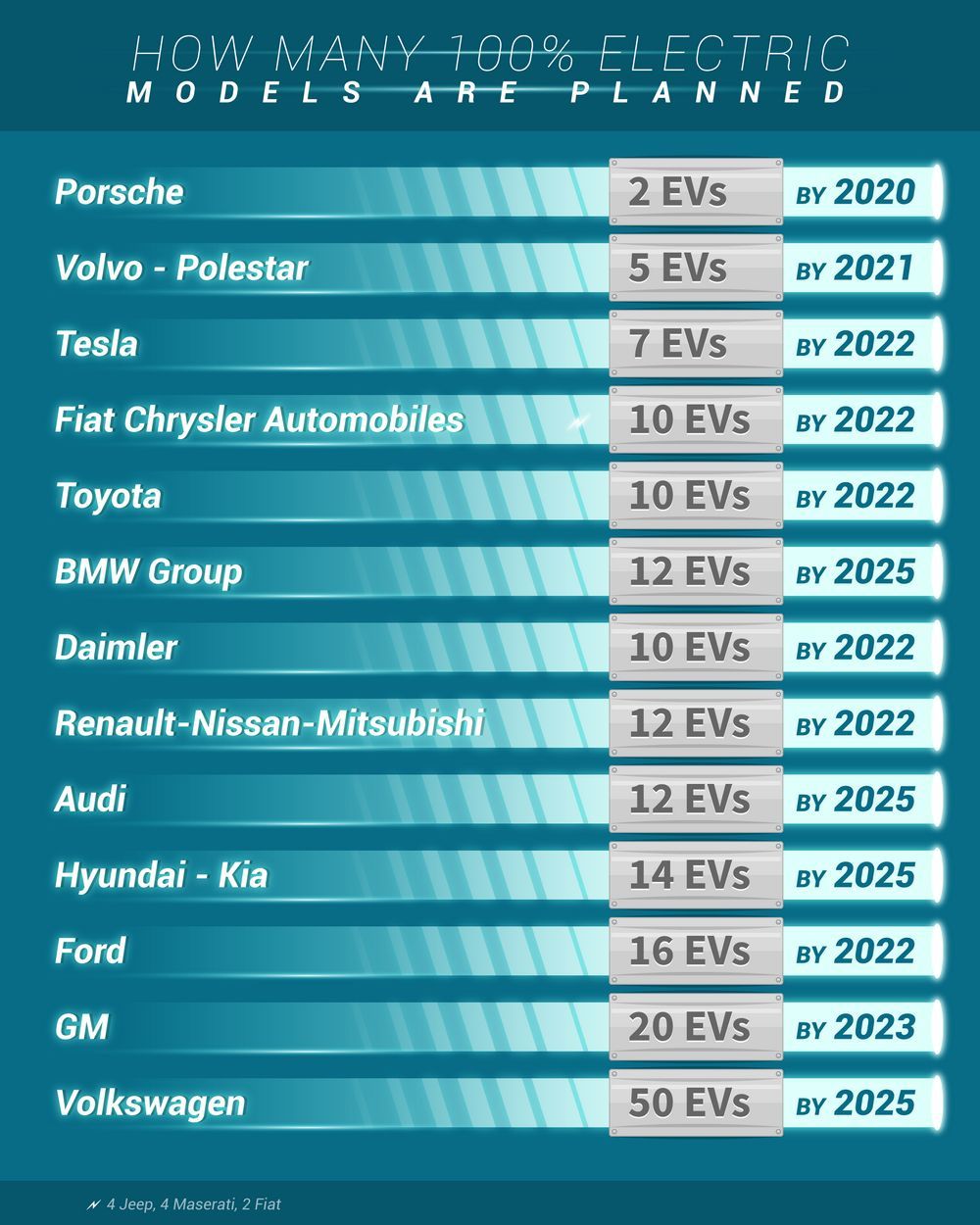 More than 170 electric cars are expected to hit the market by 2025, and this even not taking into account Chinese models. Tesla, with its only 7 models, might look like a losing proposition. But it would be wrong to say that, especially because Tesla is positioned as a luxury brand and is, therefore, competing only in this segment – only around 60 models would directly target its lineup.
It's also a question of total capacity. If Tesla manages to reach 2 million cars sold per year by 2025 in the luxury segment, then it would be able to consolidate its position and remain the major player in this market, while also enjoying fat margins – the entire luxury EV capacity prepared by its rivals would hardly go north of 2.2 million units per year, combined!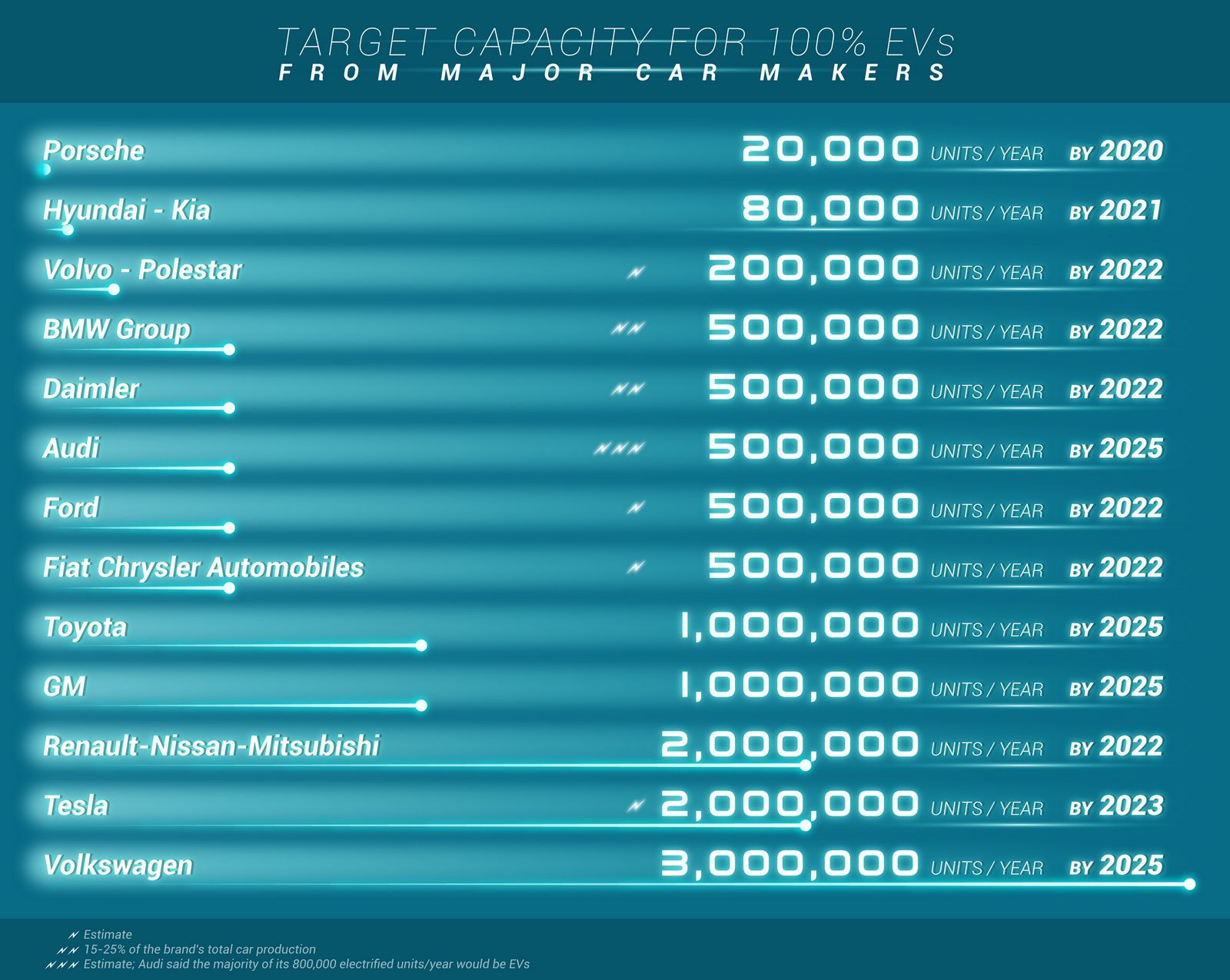 In conclusion, yes, Tesla might be in a much more precarious position than any of its rivals, but it's not in a dire situation: its main competitors don't plan a much bigger production capacity for EVs than Tesla's in the coming seven years; if it manages to ramp up production in time and become profitable, the market will allow it to grow at the desired pace; and it's also very well positioned on the autonomous driving and car sharing markets.
It all depends on what Elon Musk will be able to do in the next 12 months. Judging from the latest signs of sobriety on his usually unruly Twitter account, he might just make it.