Make Tesla your poster car, and Zoe your daily driver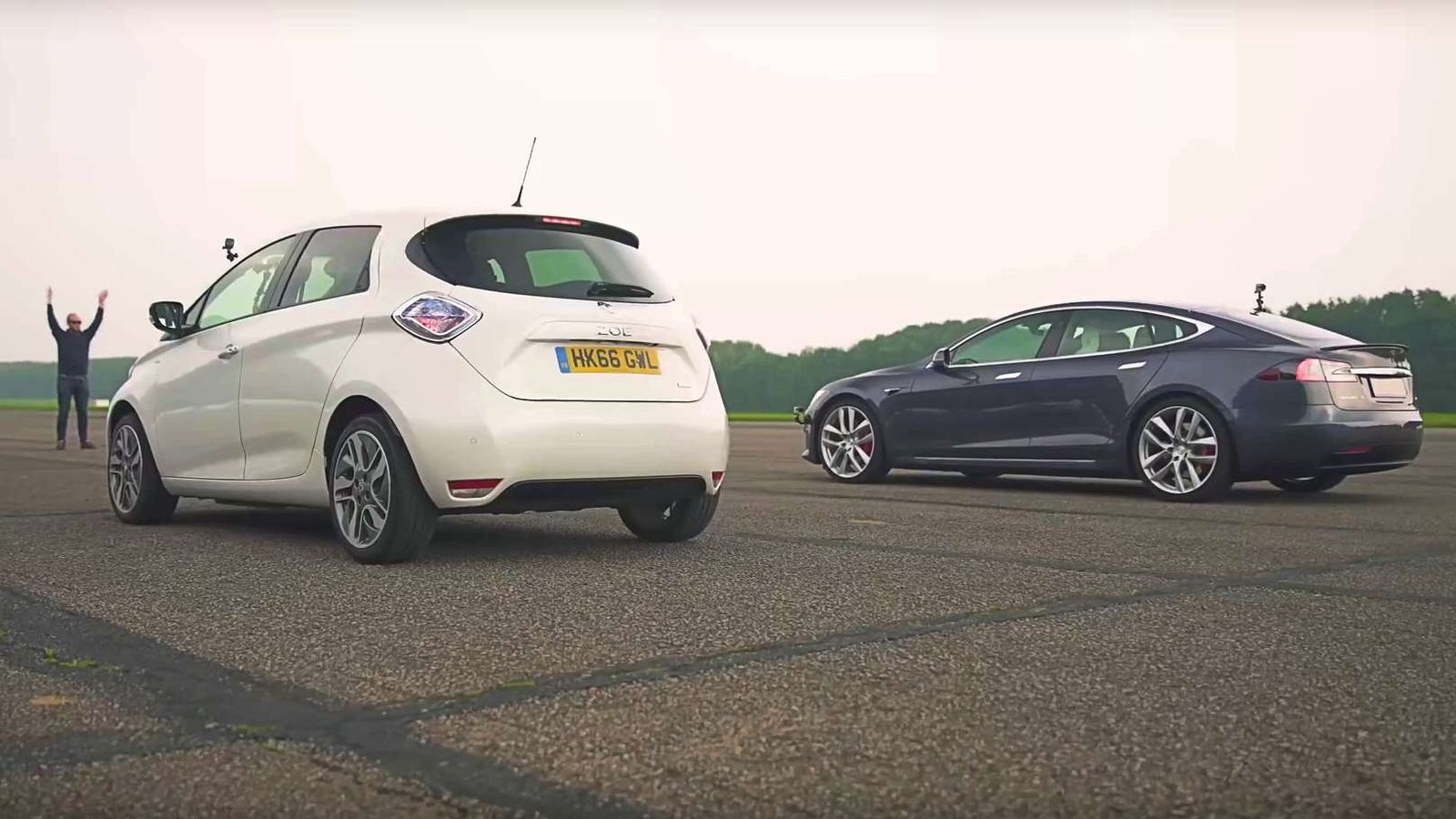 Carwow's Mat Watson put a Renault Zoe against the Tesla Model S in a comparison test that wants to highlight the performance difference between the American wonder-kid and the cutest French electric vehicle.
Or, as he puts it, to "answer a question that's never been asked," which is what you should expect from this video precisely. Take it as an open-ended movie where you're allowed to believe whatever you want to, and no one would say you're wrong. Except, maybe, the Internet.
It's, by all means, an unfair comparo, from pricing to performances to travel capabilities. Which is that's why we shouldn't put much thought into how slow the Zoe is compared to the Model S but rather how accessible, and real the small French EV is.
Zoe is the Europe's bestselling EV for the second year now, with more than 23,000 units sold in the first three quarters of 2017. Tesla, on the other hand, dominates North America when it comes to battery-powered cars. They're both champions, only at the opposite ends of the electric car universe.
The question we have to ask here is not whether you'd choose a Model S over a Zoe but rather why shouldn't you start your EV lifestyle with a car like Zoe. I truly feel like wanting a Zoe in my life right now — while still dreaming of a Tesla, of course.
That doesn't mean that Zoe can't be a car to dream of as well. Have you seen the 460 hp Zoe E-Sport concept?