Forbid talking cars: the first thing I would vote for in the future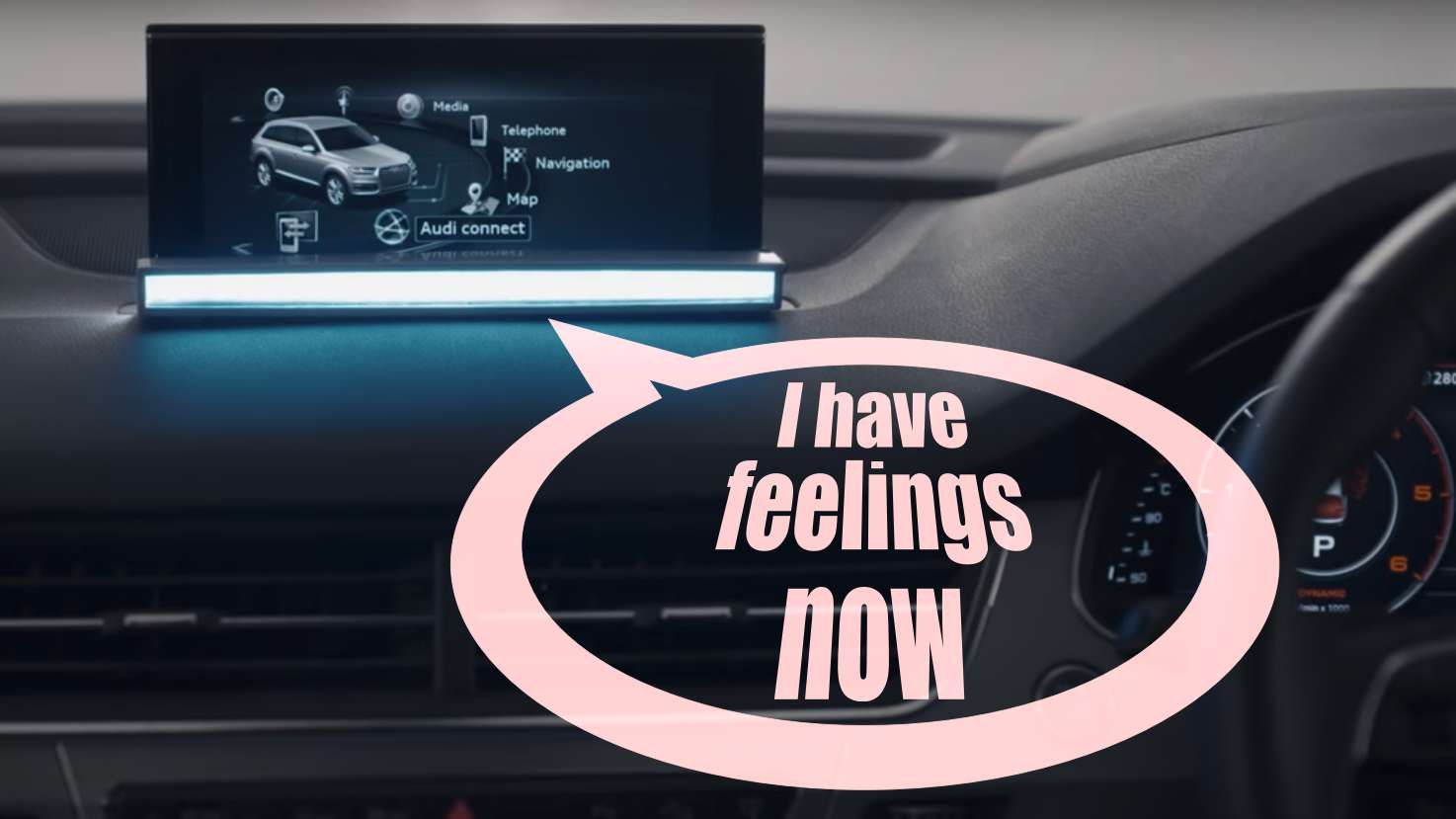 Audi believes in the future of driving, and so does the rest of car makers. Audi, however, makes a commercial that shows us how the car-driver relationship can change in next generations.
Just have a look at this convincing experiment. The Audi Q7 plays the talking car here, a thing we know it doesn't exist (yet). Watch just how relaxed these kids are having a conversation with a smart software. WHAT?!
I mean, this is downright creepy. Having a car that can drive itself, this I can understand. Being in a vehicle that can do all the measurements (fuel, distance, traffic, etc.) and can calculate what's best for me, in terms of itinerary, that is great.
But being scolded by an oversensitive car, this… I can't even. What's next? Reminding you what a piece-of-crap flesh-and-bones creation you are? I already have my boss for this.
However, it's good to see how smart kids are these days. The little girl who thought about putting more charging stations, because "there'll be more electric cars?" At her age, all the proactive thinking I could do regarded me postponing my homework.