On the drag strip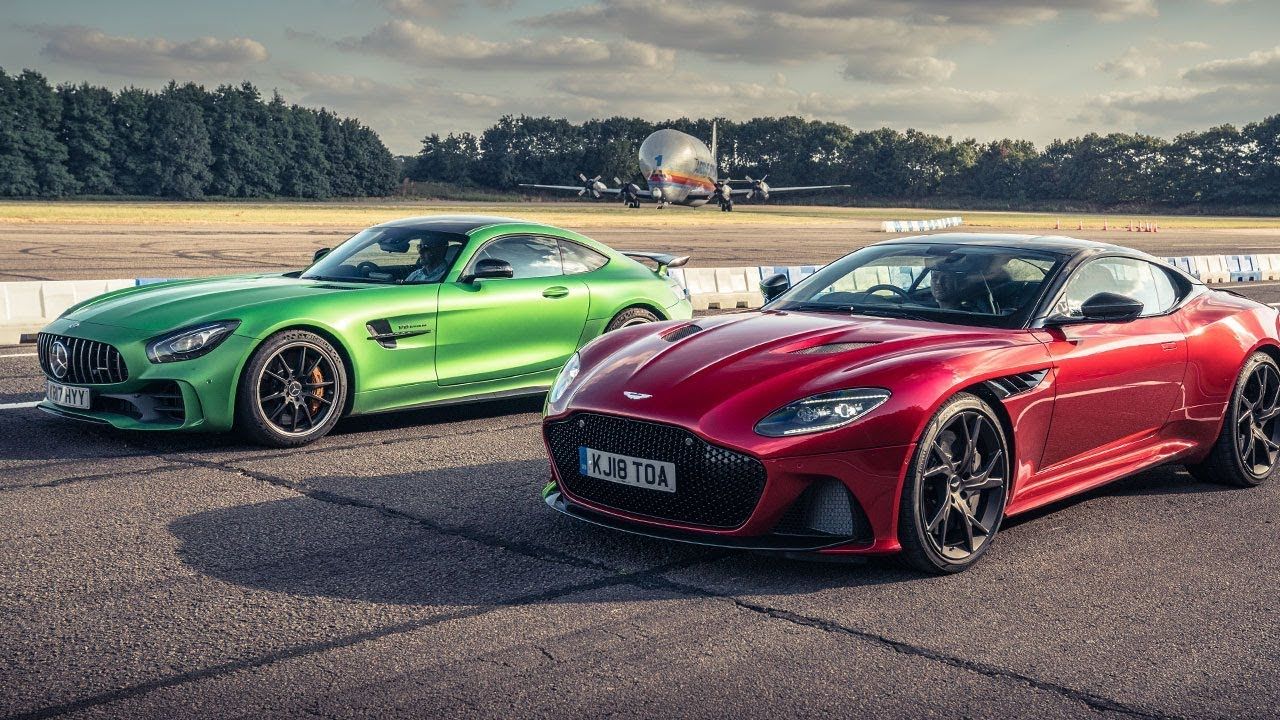 Unless they happen to share the same parking lot somewhere in the UAE, for example, the Aston Martin DBS Superleggera and the Mercedes-AMG GT R won't cross paths too often. Unless, you know, someone decides to measure one against the other in a drag race.
That someone, in this case, is Top Gear, with a selection of cars that requires no introduction. However, for the sake of the rumble that's about to unfold here, we'll take you through the basic specs of each contestant.
The Aston Martin DBS Superleggera makes 715 hp and 900 Nm (663 lb-ft) from a 5.2-liter twin-turbo V12 while its German counterpart, the Mercedes-AMG GT R, pumps out 577 hp and 700 Nm (516 lb-ft) from a 4-liter twin-turbo V8.
So, can four extra cylinders, more power and more torque tip the balance in favour of the DBS Superleggera? Well, official carmaker literature says the Aston needs 3.4 seconds to clear the 0-62 mph (100 km/h) interval, while the AMG is only 0.2 seconds slower for the same interval.
Interested in placing a bet? Now's the perfect time.
SEE MORE: Jaguar to once again spawn a mid-engine (hybrid) supercar