How can one not love those 90s side decals?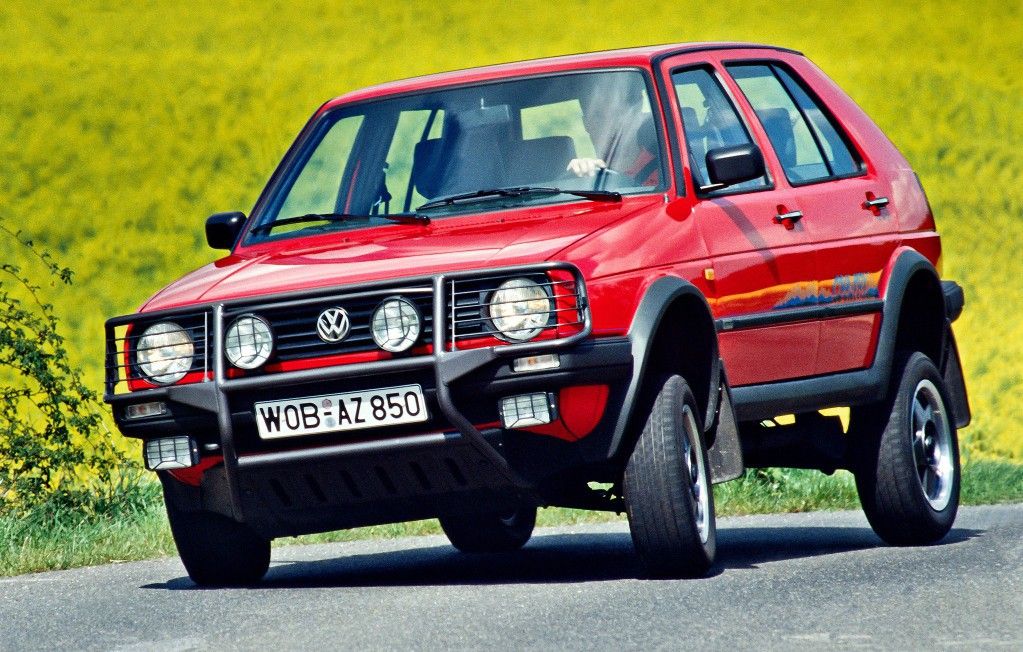 Touareg? Tiguan? Atlas? No sir, they are all late to Volkswagen's SUV party started in April 1991 with the companionship of Austria's Steyr-Daimler-Puch.
Volkswagen's Golf Country SUV – although SUV attempt is likely to fit the context better – goes back such a long way that in those days, contraptions like the BMW X5 (1999) and Mercedes-Benz ML (1997) were merely black scratches on a drawing board.
Initially designated as the Montana, Golf's Country (Typ 1G) was based on the Golf Mk2 Syncro (that's the 4Motion's ancestor, by the way).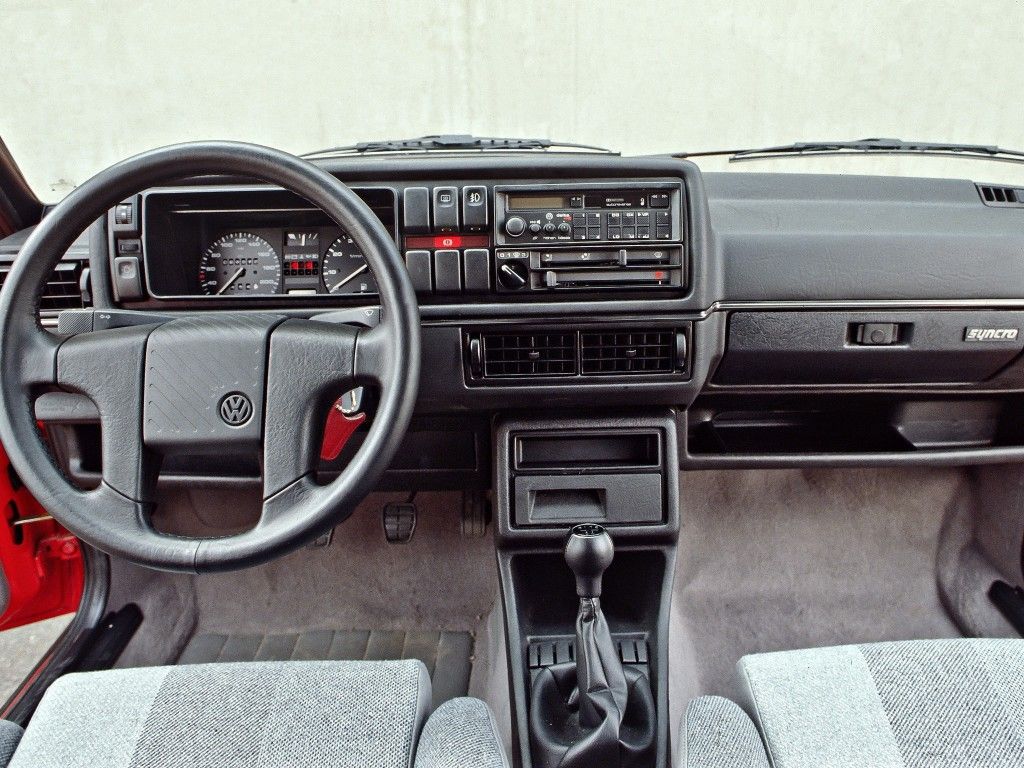 However, it was hard to mistake the Country for the dime-a-dozen Volkswagen Golf Mk2, mostly since the SUV's looks recommended it as the rich relative of the Russian Lada Niva.
The operation VW got going involved the Wolfsburg plant building the basis for the Golf Country – aka the four-door Golf CL Syncro – which was then sent to Graz, Austria, where Steyr-Daimler-Puch Spezialfahrzeugtechnik converted into the Country.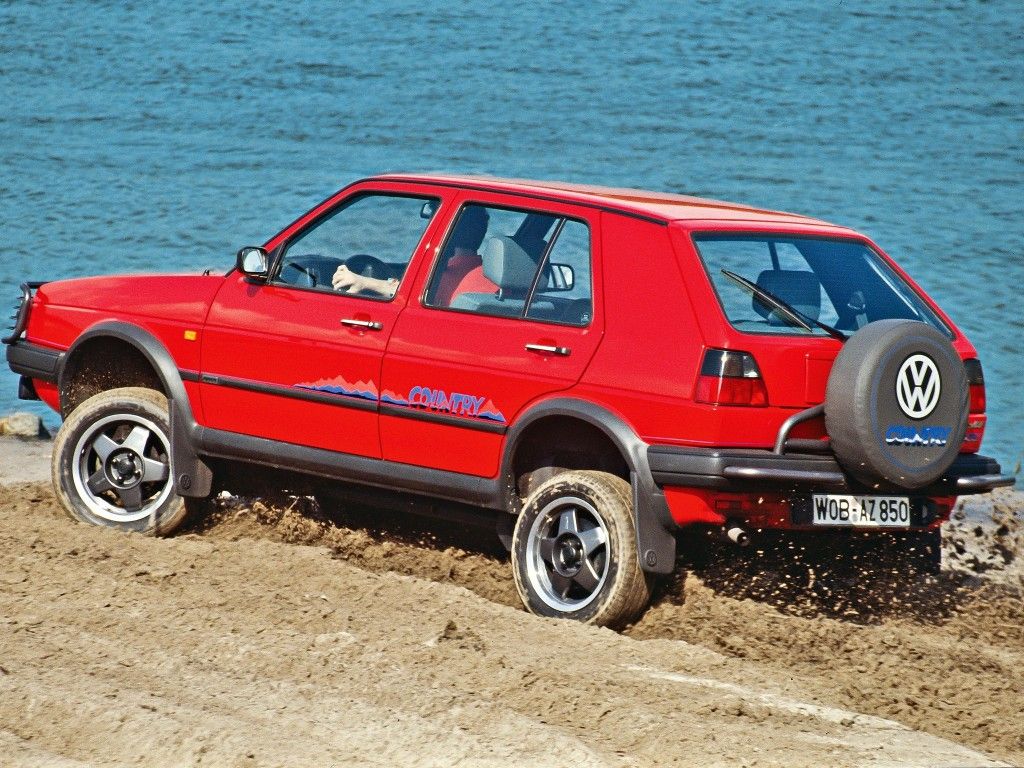 Press releases at that time claimed the Golf Country was designed for medium off-road driving and to do that, it had been strapped with niceties like guard rails, spare tire carrier, travel-generous higher-riding suspension setup (ground clearance stood at 21 cm), sub-frame and skid plate.
Under the hood worked a 1.8 eight-valve petrol engine putting out 98 hp (73 kW), but VW built a more powerful version dedicated exclusively to the staff who contributed to the Country project. This one had a 1.8-liter GTI engine with 114 hp (85 kW).
The public was able to choose between the Country Allaround, an affordable, barebone entry-level version or the fancier Country Chrompaket fitted with, you guessed it, all-chrome-everything and beige interior trim.
A rare sighting in the United States and uncommon on the Old Continent, this German thingamajig was mostly seen in the alpine areas of Central Europe. Kind of like a motorized, mechanical 4×4 Yeti. No, not the Skoda.