The cringe is too strong with these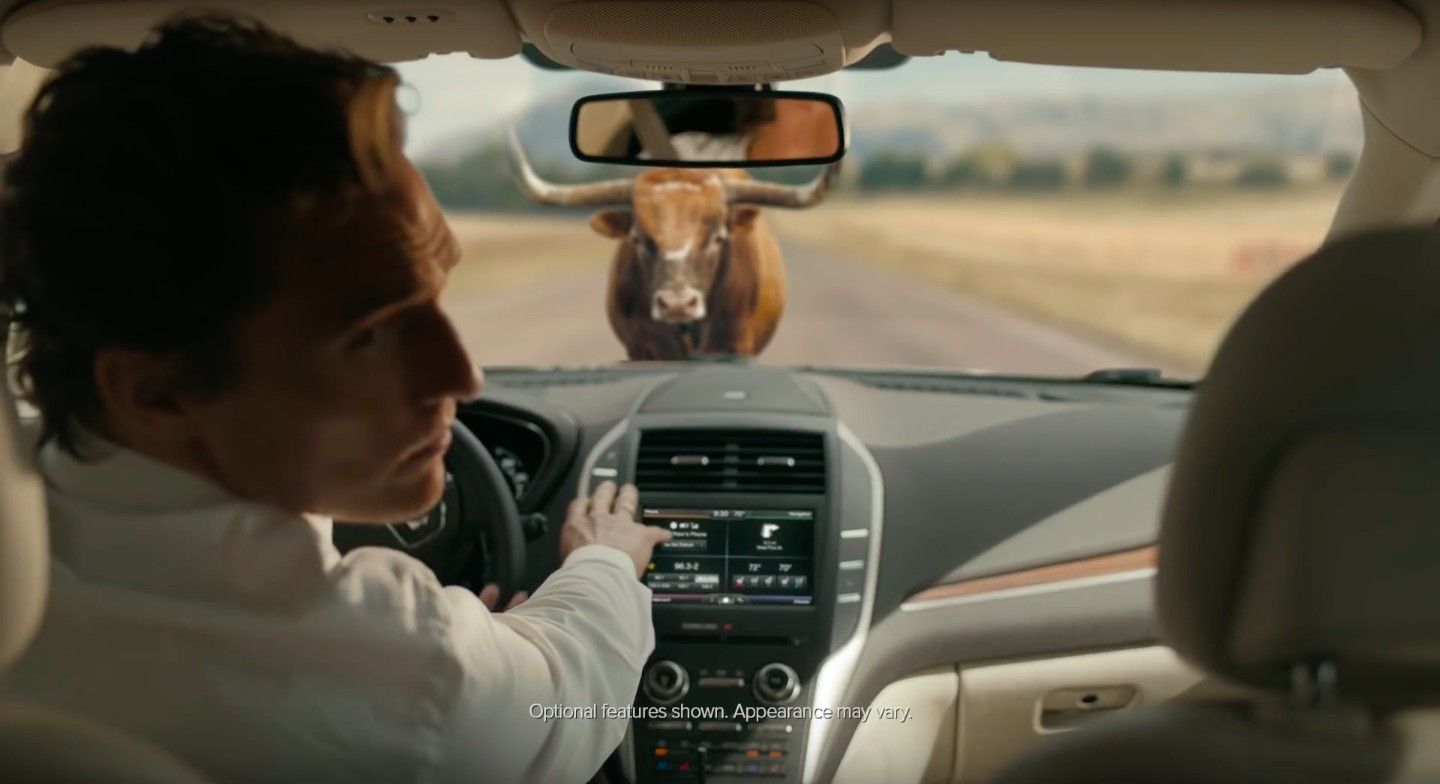 The good thing about trying to pick ten of the worst car commercials ever aired in the U.S. is you have plenty of choices. The bad thing is there are so many poor-quality ads to skim through that you wish you never had the idea to compile such a list in the first place.
Not to mention that, as much as we'd like to offer you the absolute ten worst car commercials ever aired in America, we're sure not everyone will agree with our selection. But that's the beauty of the Internet: if you think other commercials should make this list, send them over using the commentary section.
So, without further ado, here's our top ten of the most cringe-worthy, plain stupid, annoying, and boring car commercials U.S. viewers ever had to endure. Those poor cars never stood a chance.
#10 1989 Ford Mustang Convertible
What's up with that, Ford? Who says "aah" when taking the top off their convertible? Did the agency's creative geniuses mean to compare going to the doctor with taking a convertible's roof down? And who listens to that crappy music? Apparently, owners of "Fox Body" Mustang Convertibles do, according to Ford.
#9 2006 Ford F-Series: "Ford Working Man" feat. Toby Keith
Here's another one from the Blue Oval, this time aimed at stroking the egos of truck buyers and convince them to buy Ford pickups. It features country singer Toby Keith, who wrote a manly song called "I'm a working man," especially for the occasion. In the video, he even uses a Ford-branded guitar, so there's no room for confusion. Because "built tough," that's why. Needless to say, the commercial has the opposite effect than intended.
#8 Fiat 500: "Papi" feat. Jennifer Lopez
This commercial proves that celebrity endorsements on their own are not always the recipe for success in the advertising world. Even though I watched it several times, I still don't know what's the catch (if it ever had one). Why do all those people run towards JLo's Fiat 500C and jump on it? What message does that awful song (accompanied by an equally awkward dance) try to send? And who is Papi?
#7 2013 Lincoln MKZ: "#Steer The Script" Super Bowl Commercial
Here's a more recent commercial that fails miserably at making the world a more interesting place. The idea behind Lincoln's "#Steer the script" 2013 Super Bowl commercial was to use ideas tweeted to Jimmy Fallon by viewers of his show to create a video advertisement for the Lincoln MKZ. The result is so cheesy and dull we'll totally understand if you can't get past the first 15 seconds.
#6 2008 Toyota lineup: "Saved by Zero" campaign
We all have an annoying song that we can't get out of our heads. That's why I will now apologize because this ad from Toyota belongs to the same category. The 2008 "Saved by Zero" campaign for 0 percent financing has driven thousands of people crazy in the United States — so much so that many of them formed Facebook groups to try to get the commercials banned. Unsurprisingly, the fact that Toyota aired them very aggressively didn't make them more popular.
#5 2015 Lincoln MKC: "Bull" feat. Matthew McConaughey
Here's one of the first commercials in which Matthew McConaughey promotes Lincoln in an unconventional way — for example, in one of the ads, the Texas-born actor doesn't say one word. In this one, however, McConaughey states the obvious when a bull blocks his way. B-O-R-I-N-G! And what's with that hand gesture? It's little wonder McConaughey's Lincoln commercials spawned that many parodies. PS: If you look closely, you can see there was plenty of room for his Lincoln MKC to get around the bull.
#4 1994 Ford Windstar feat. Susan Lucci
Another celebrity commercial, another flop. Ford hired actress Susan Lucci to promote their 1994 Windstar minivan and had the very "original" idea of ripping off Star Trek's transporter machine. Since they didn't hold the rights to the famous sci-fi series, the teleportation was poorly executed (as was Lucci's costume), and her efforts to try and convince the audience the Windstar was the minivan of the future failed lamentably.
#3 1998 Toyota Corolla: "Everyday Smoothie"
This commercial is better known as "Apple Juice," for reasons you will understand if you watch it for 15 seconds. Think about it: this ad was so bad that Toyota pulled it off the air in no time, almost costing Saatchi & Saatchi the Toyota account. It's the kind of ad that makes you feel embarrassed for everyone who had the smallest contribution to it. If you have enough patience, eventually you'll spot a '98 Toyota Corolla in it as well.
#2 1985 Plymouth Duster
The only way this commercial could have been more 1980s was to have cocaine spilling from the glovebox compartment of that Plymouth Duster. On second thought, that scene may have been edited out. Just look at that place, it's like a drug factory, and the way the characters behave makes that theory even more plausible. Not to mention the brilliant lyrics: "That car is mighty fine, makes me feel like the world is mine."
#1 1980 Datsun 280ZX 10th Anniversary – "Black Gold"
Ah, the 1980s again and their obsession for precious metals. Opulence was the name of the game, and Datsun gave U.S. viewers a gold overdose with their commercial for the 10th Anniversary 280ZX. The obsessive "Black gold" chorus is a reference to the car's "Black & Gold" paint scheme, even though the car wasn't as rare as Datsun tried to convince the public: 3,000 were made. The fact that the guy with the thick mustache gets both the car and the girl (probably in that order) is no surprise — the 1980s were just beginning. But where's the porn scene?