The dramatic first-turn crash at Spa shows how vital the halo is
Alonso goes airborne and lands directly on Leclerc's halo
Did the halo save Charles Leclerc's life at the 2018 Belgian Grand Prix? A careful examination of the crash video answers this question
The first turn of the 2018 Belgian Grand Prix seemed to go as planned, when Hulkenberg decided to pull a Maldonado on Fernando Alonso and hit the brakes late and hard. The result was a high-velocity impact from the behind that sent Alonso airborne, directly over Charles Leclerc's car. Very spectacular, indeed, but the impact could have been deadly if the Alfa Romeo Sauber driver wouldn't have been protected by the halo.
The scrape marks on Leclerc's car definitely show he would have been hit in the head by Alonso's tires, with potentially deadly consequences. That's exactly what Charles Leclerc though, too, as he went on Twitter to praise the much-hated piece of equipment that helped him get out unscathed from the crash.
End of the race in the 1st corner. Frustrating.
Never been a fan of the halo but I have to say that I was very happy to have it over my head today !
Photo: @f1gregoryheirman / @fotoformulak pic.twitter.com/QILqoVtjVh

— Charles Leclerc (@Charles_Leclerc) 26 august 2018
Alonso also escaped unharmed, but most probably with a burning desire to smash Hulkenberg's face. His car was a total wreck, though. In other news, Vettel went on to win the 2018 GP at Spa-Francorchamps, narrowing the gap between him and Hamilton in the fight for the title - just 17 points separate the two right now, and there are still eight GPs left.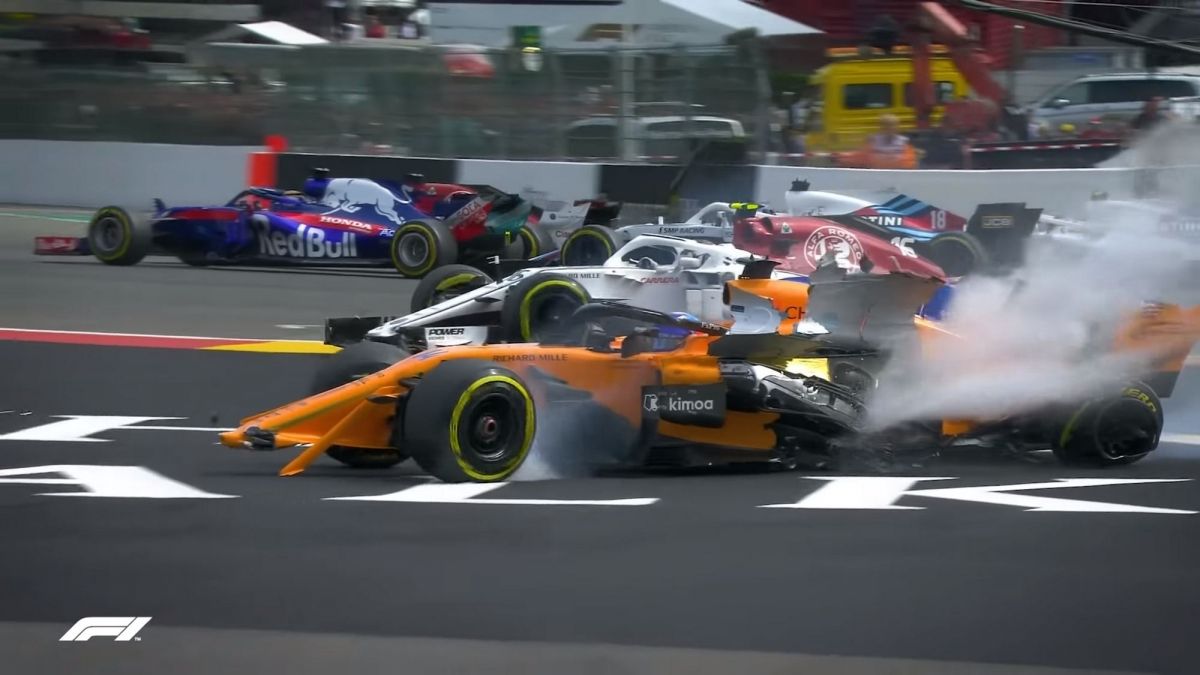 SEE MORE: The Formula 1 logistics between the races is a chaotic ballet