Hopefully, we'll all recover from the Demon Teasing Thursday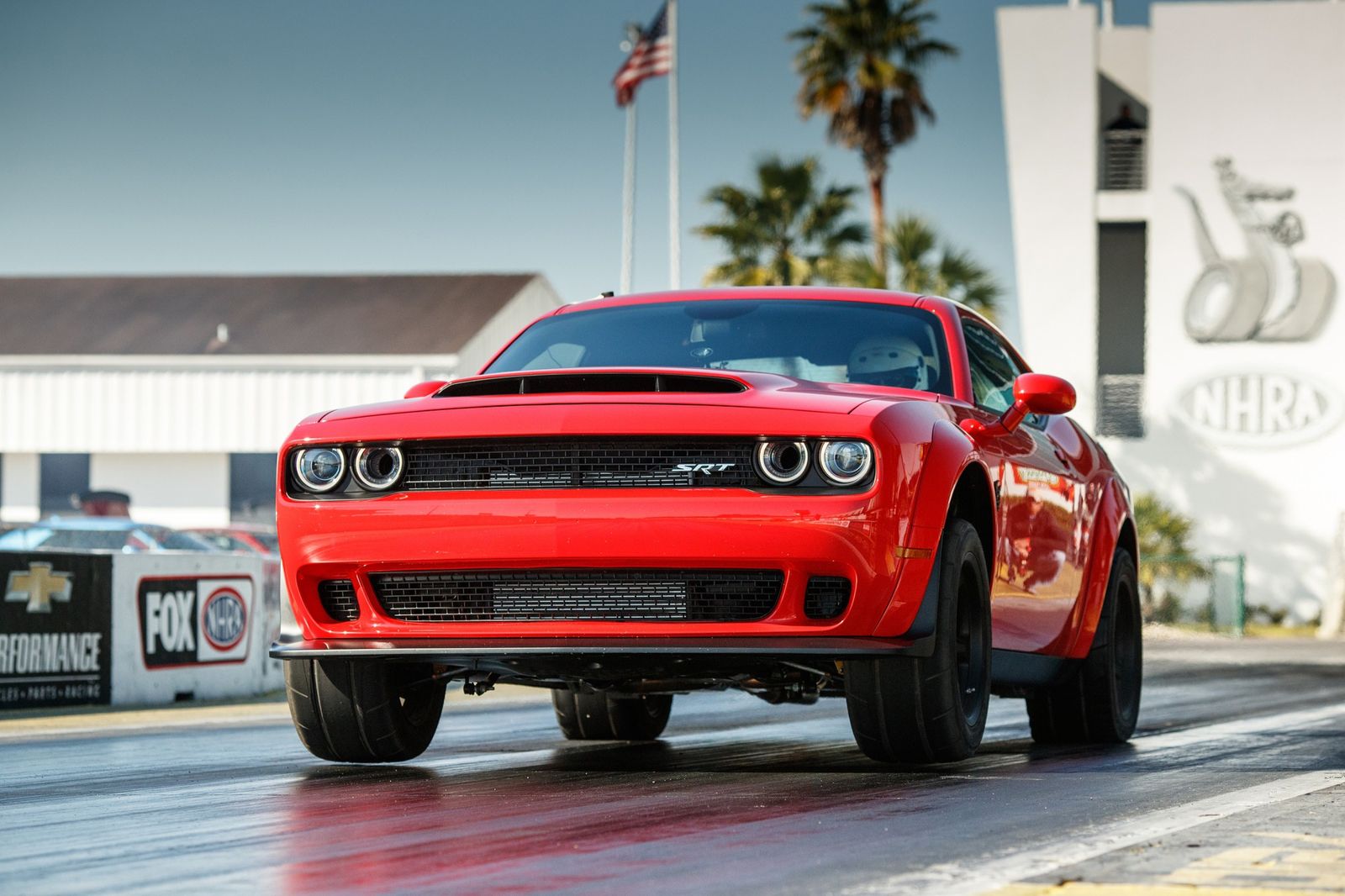 Making the 707-horsepower Hellcats look like shy kittens, the 2018 Dodge Challenger SRT Demon steps on the stage at the New York Auto Show with 840 hp and a hefty bag of first-ever feats.
Powering the Demon is a supercharged 6.2-liter HEMI V8 designed to run on 100+ high-octane fuel that cranks out 840 horsepower, making it the most powerful production V8 to date.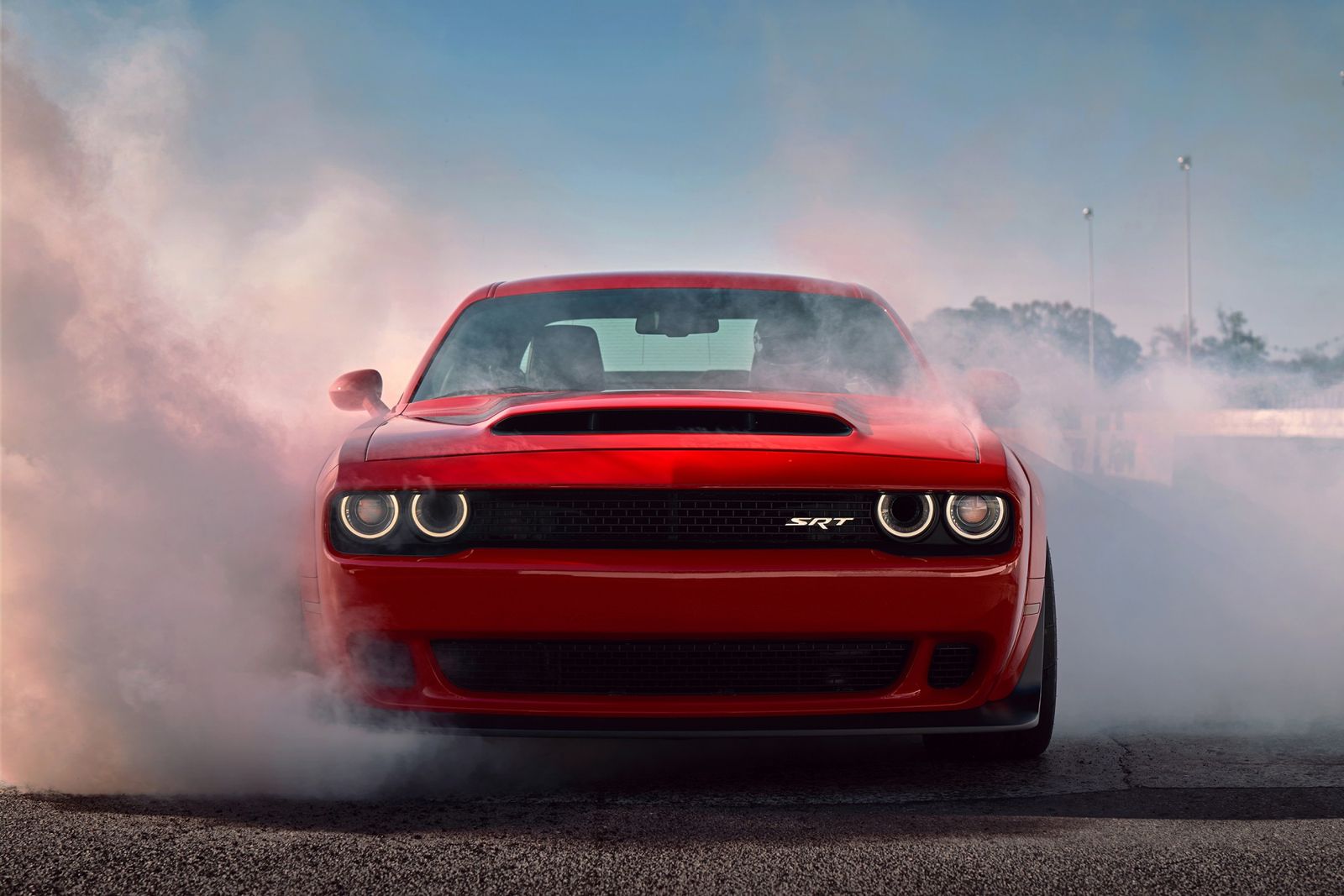 Max torque stands at a hip-breaking 770 lb-ft and there's also a 200-pound weight cut over the Challenger SRT Hellcat.
Everything you read above plus a handful of mechanical gimmicks we'll address in a minute stands for a list of impressive performance numbers: 0-30 mph happens in 1.0 second, 0-60 mph takes 2.3 seconds (in your face, Tesla) while the Challenger Demon blazes the quarter mile in 9.65 seconds at 140 mph.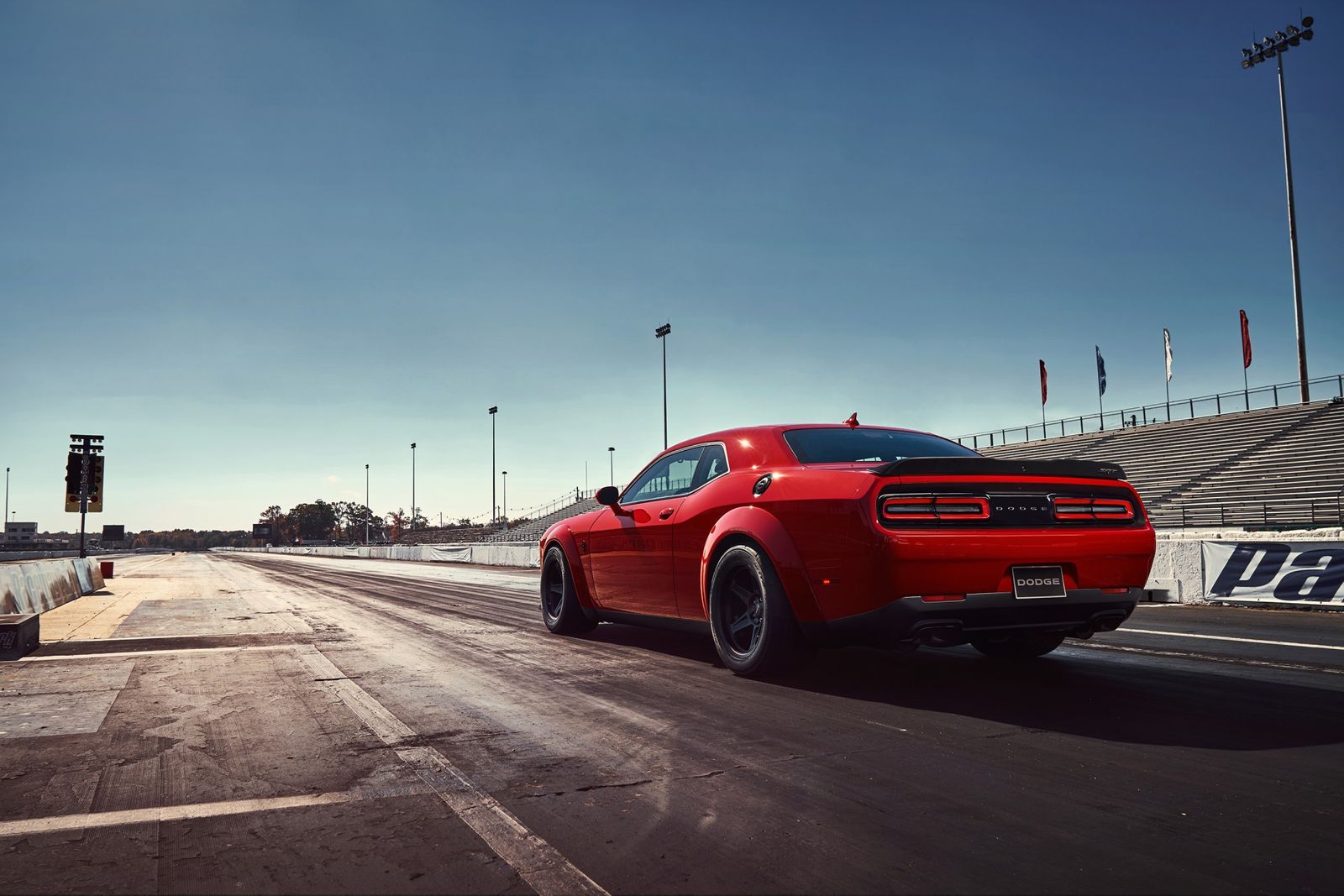 At launch from a standstill, the Challenger SRT Demon generates 1.8 Gs, which brings us to the long list of tricks we mentioned earlier.
Tasked with efficiently slamming down all the power and torque resources are the rear Nitto street-legal drag radials that bite the asphalt with 40 percent more verve than SRT Hellcat tires.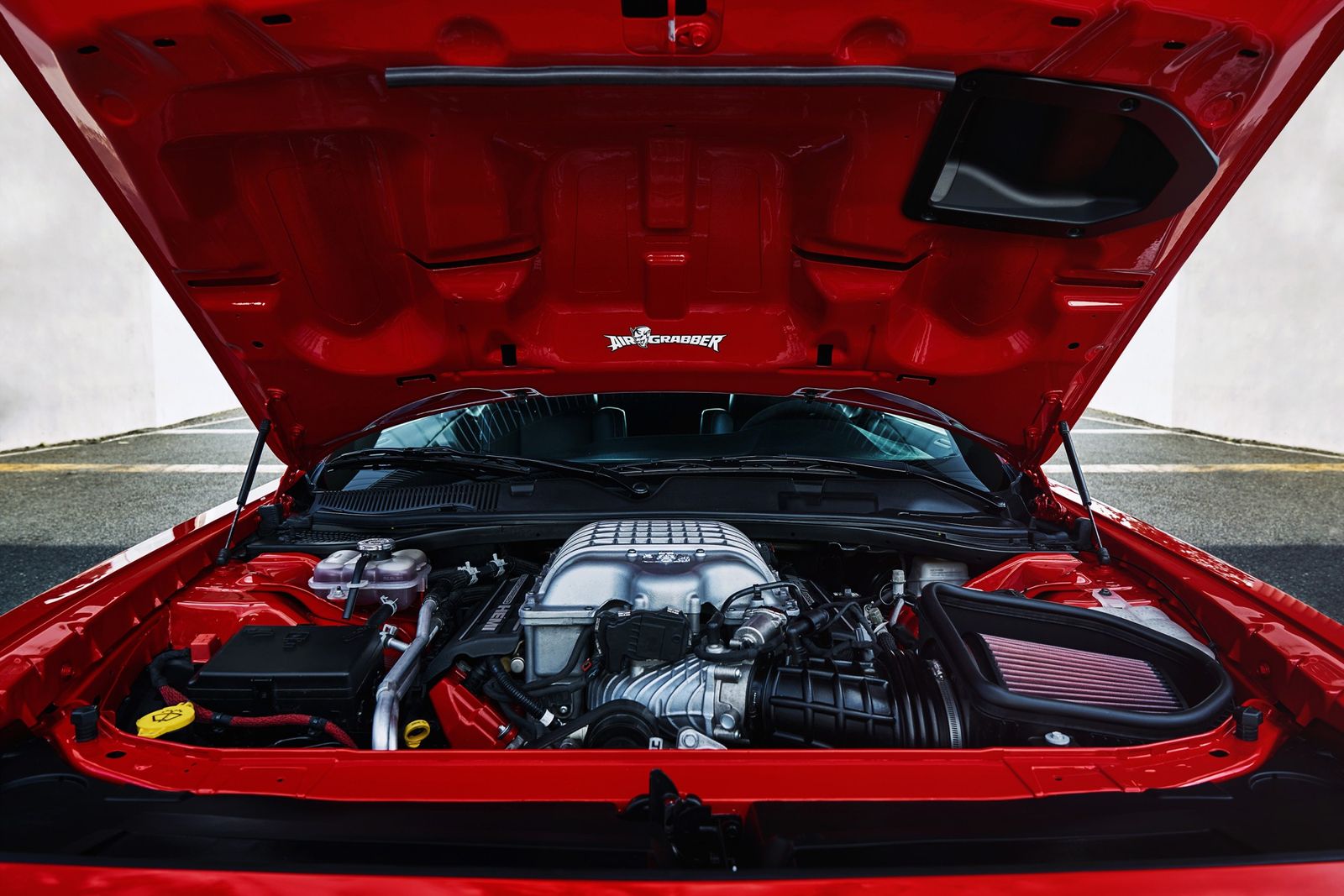 Furthermore, the TransBrake (a first in a production car) locks the output shaft of the TorqueFlite eight-speed auto transmission, therefore, the car is held into place before the launch, giving the driver the required time to increase the engine's speed (up to 2,350 rpm, without overworking the brakes) in the search for more torque.
There's a suspension tuning called Drag Mode which manages weight transfer to the rear axle for better traction, while the Drag Mode Launch Assist protects the driveline from wheel hops at launch by fluctuating the torque delivery.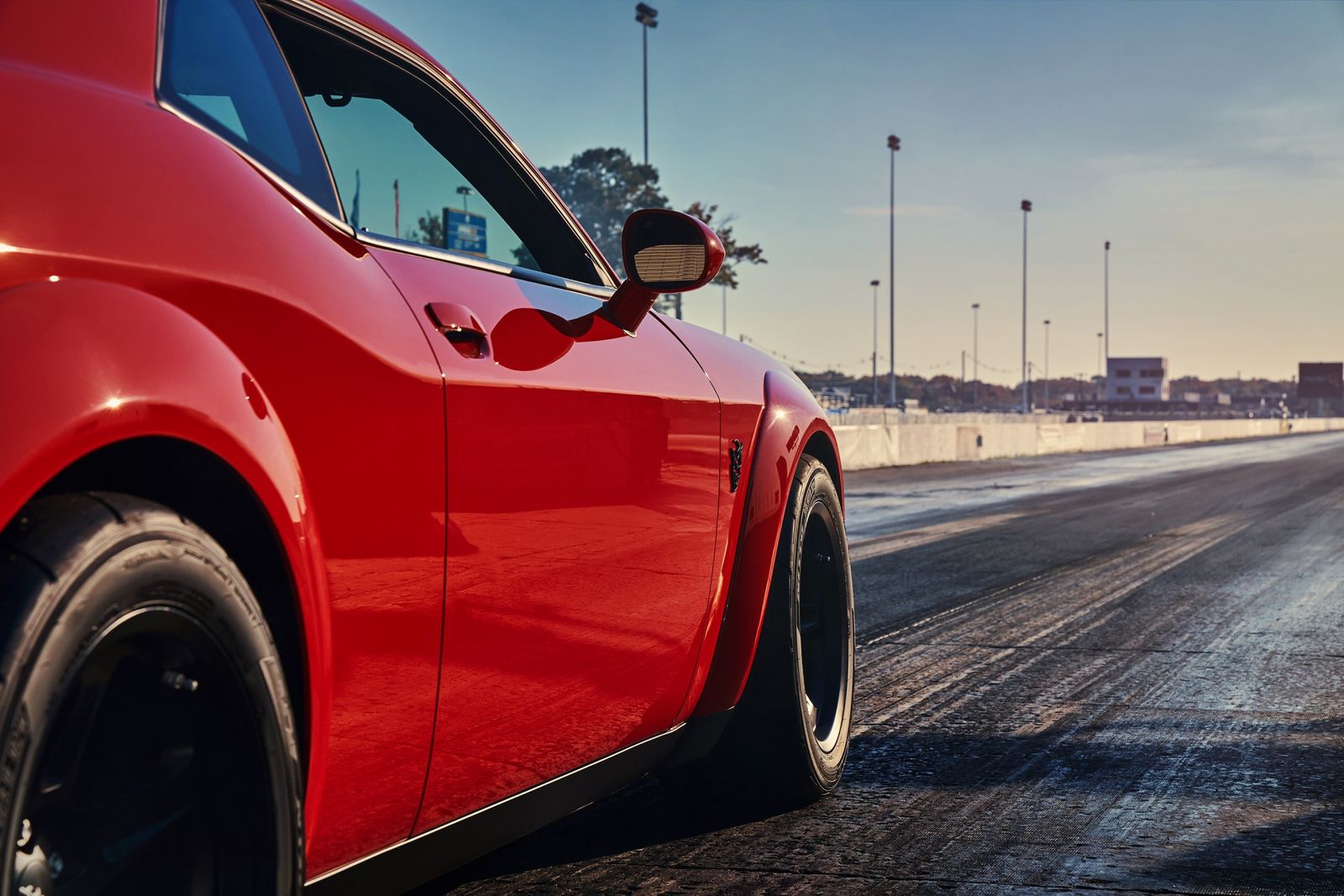 Three driving modes are offered, namely Auto (Street), Drag and Custom, each with its own set of settings and calibrations.
Air flow and cooling rest on the shoulders of the Air-Grabber hood, driver-side Air-Catcher intake, and the wheel liner inlet. In addition, the 2018 Challenger Demon redirects A/C refrigerant to the cool the engine via the SRT Power Chiller system.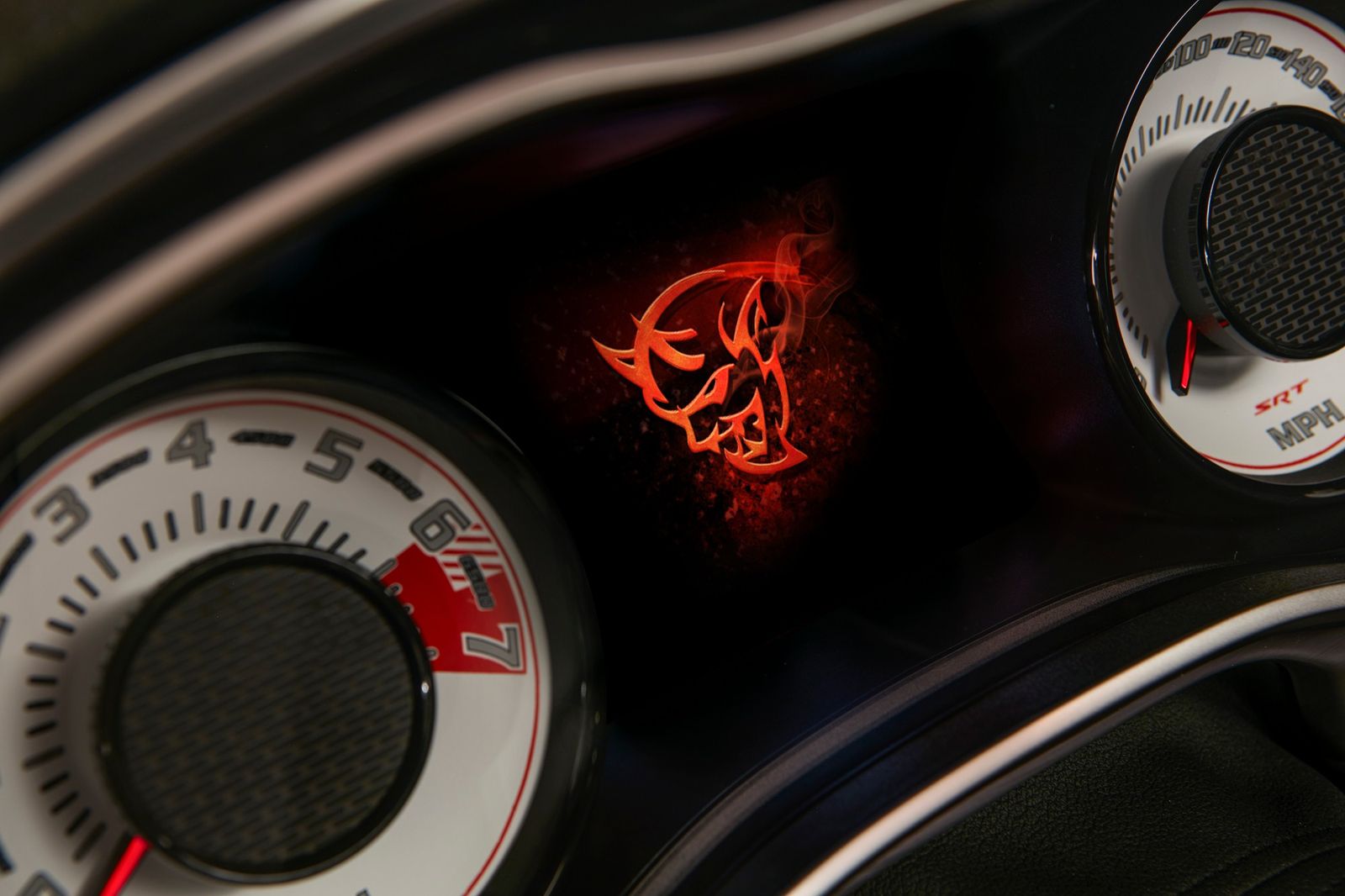 Even after the engine was turned off, the cooldown process continues thanks to the After-Run Chiller, which activates the cooling fan and the coolant pump. These two systems combine to achieve a temperature drop of up to 45 degrees Fahrenheit for the air intake stream.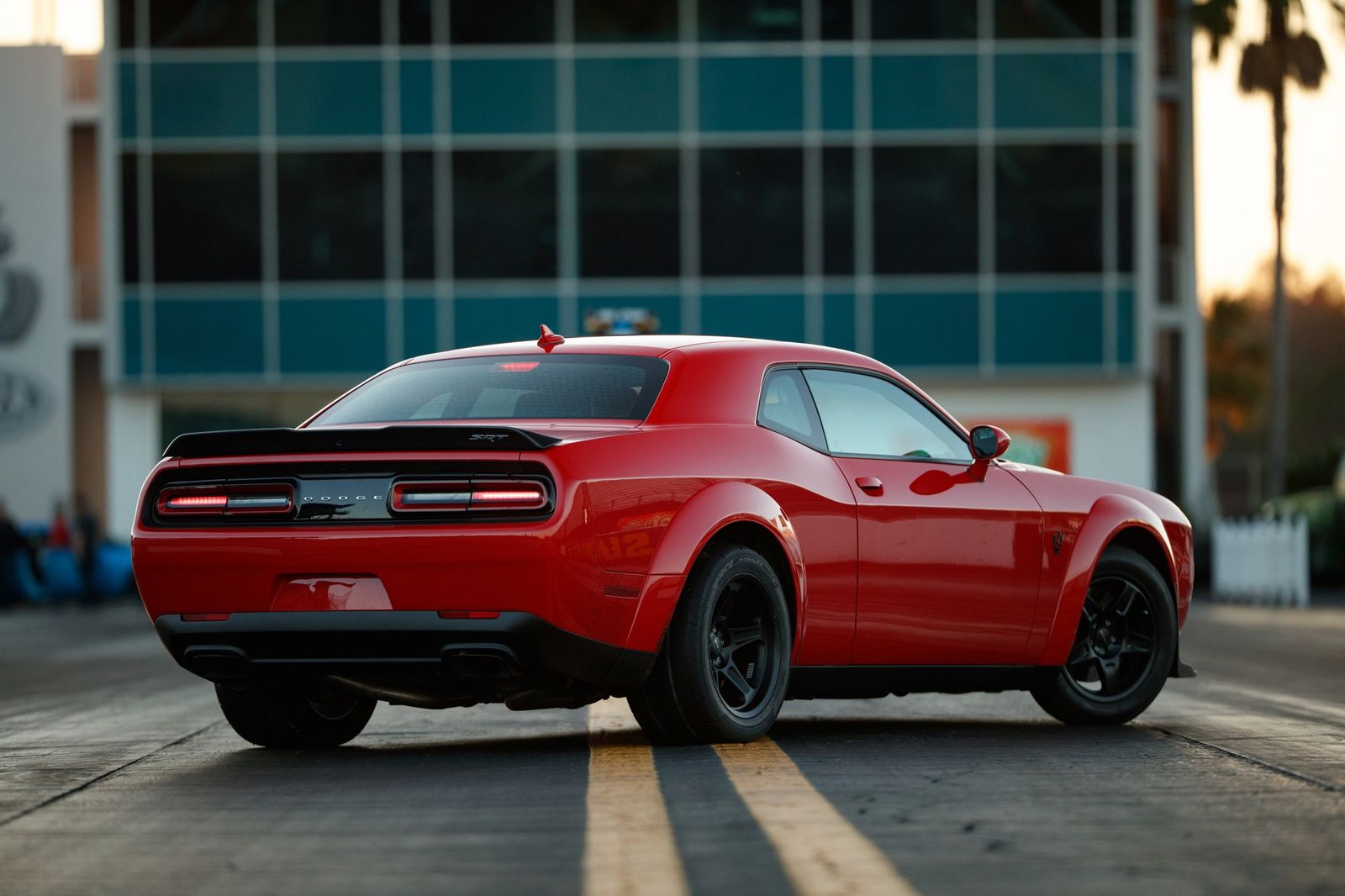 According to Dodge, production of the 2018 Challenger SRT Demon kicks off later this year at the Brampton, Ontario, Canada assembly plant.