The evolution of Lamborghini models
The Italian brand has produced some memorable machines over its existence
The car manufacturer was born out of the ambition of one man - Ferruccio Lamborghini - who wanted to compete with Ferrari. Initially, Lamborghini was manufacturing tractors, but decided, after a spat over the quality of the cars made by Enzo Ferrari's brand, that he could build a better car than his Italian counterpart.
The beginning
At first, Lamborghini was successful, especially due to the Miura supercar, that provided the brand with worldwide acclaim. But the very first model produced was not the Miura, as many would think, it was the less glamorous, but more comfortable, 350 GT. It was followed by the 400 GT, an evolution of the original.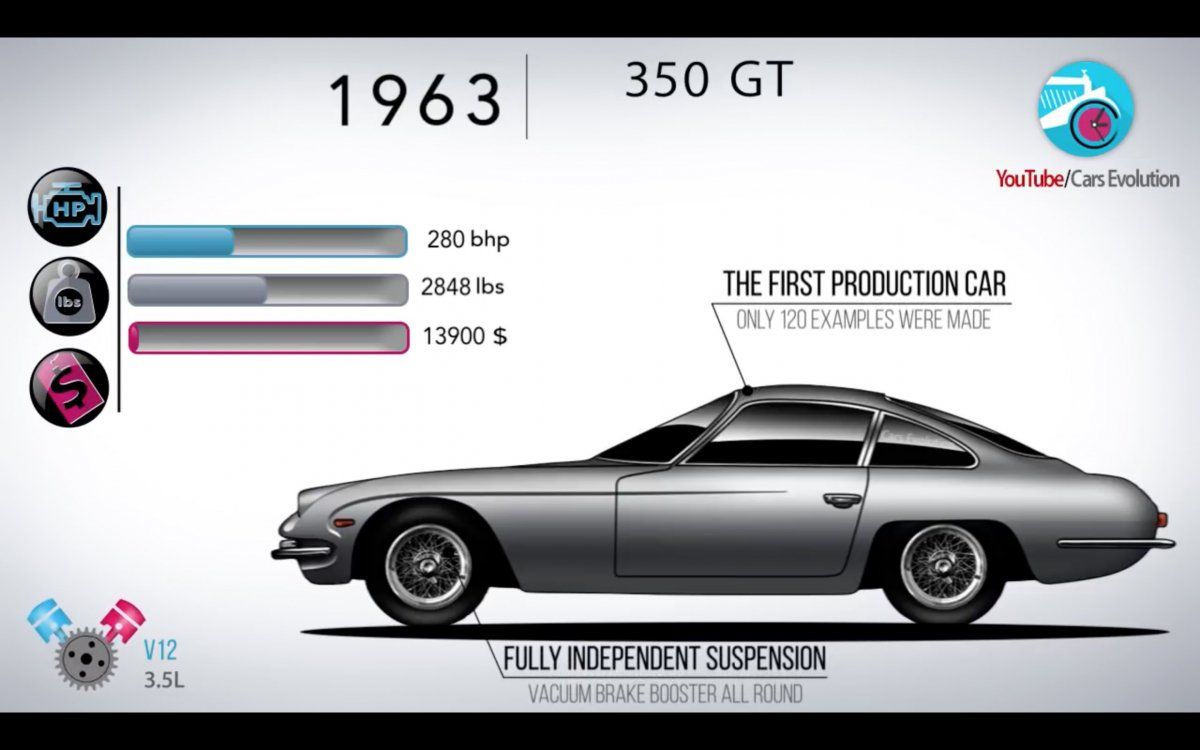 The Miura came in 1966 and it established the rear mid-engine, rear wheel drive as the standard layout for high-performance cars of the era.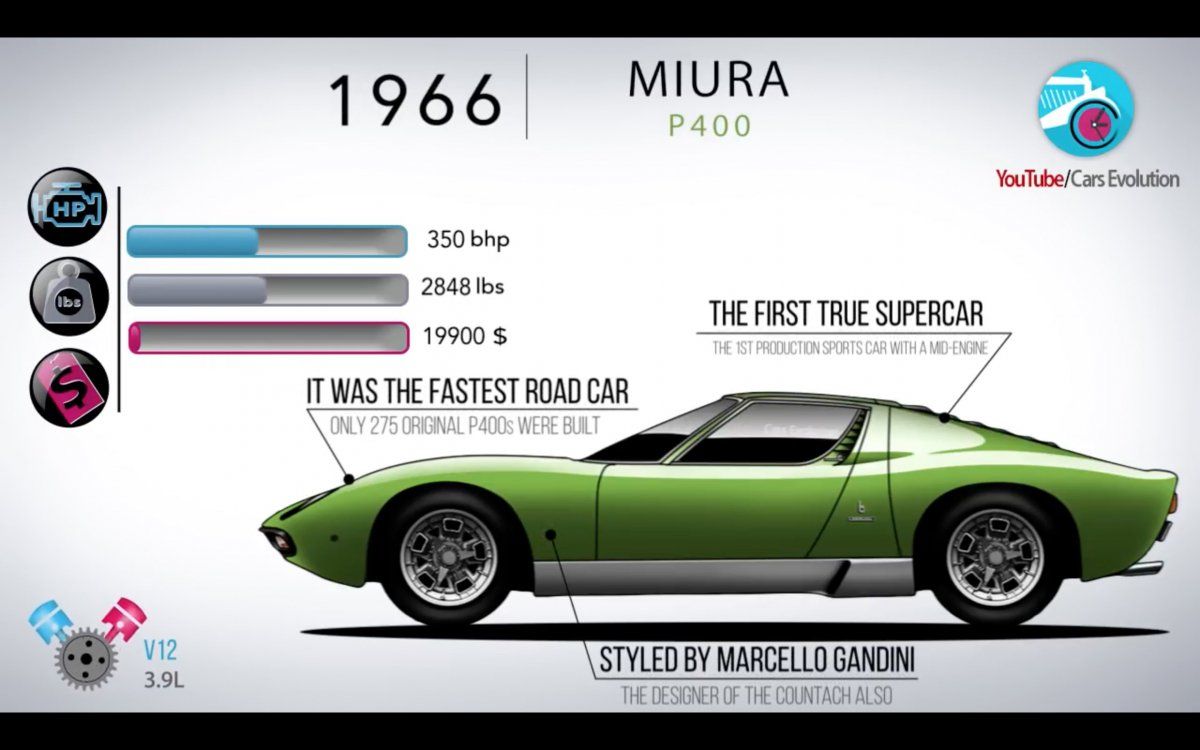 New owners
The 1973 Oil Crisis hit Lamborghini pretty hard. In fact, the founder of the company was forced to sell his brand to Georges-Henri Rossetti and René Leimer and retired in 1974.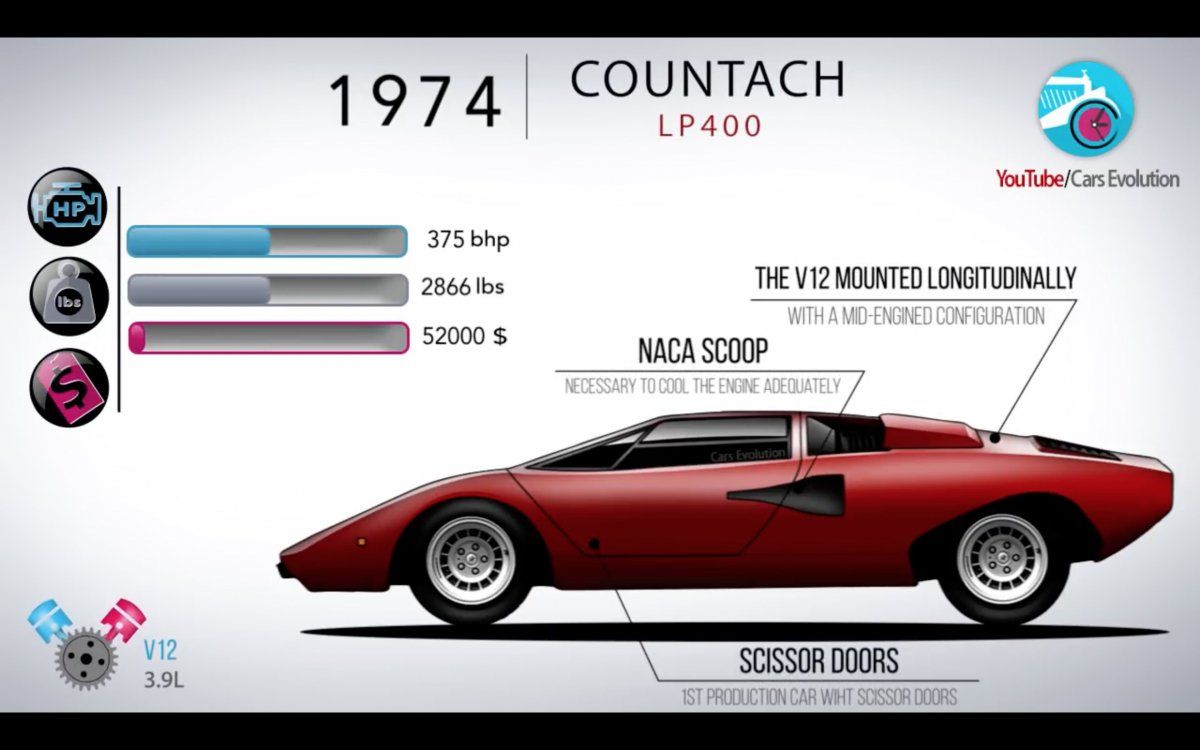 The company went bankrupt in 1978 and was placed in the receivership of brothers Jean-Claude and Patrick Mimran in 1980. The Mimrans purchased the company and invested heavily in the company's expansion. Under the Mimrans' management, Lamborghini's model line was expanded from the Countach to include the Jalpa sports car and the LM002 high-performance off-road vehicle.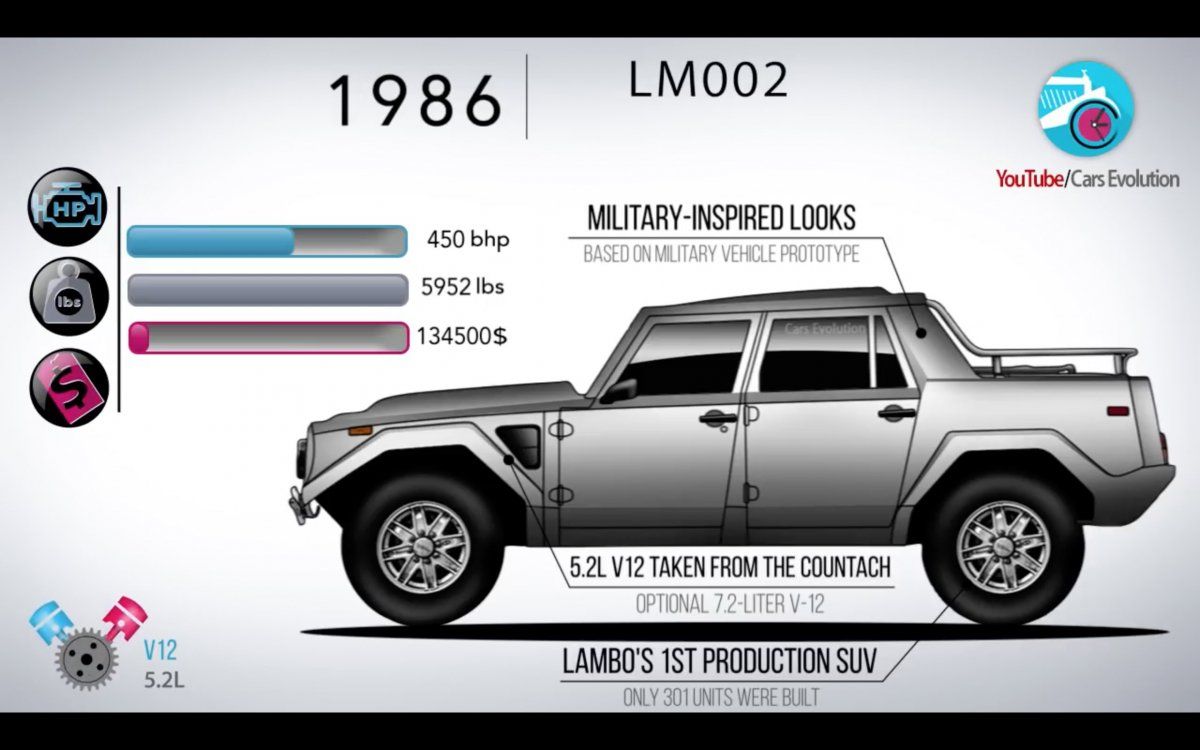 The Chrysler era
The American car producer purchased Lamborghini in 1987. Unfortunately, the Americans did not have many ideas about how to turn the Italian brand around and, after replacing the Countach with the Diablo and ending the production of the Jalpa and the LM002, sold the company to a Malaysian investment group.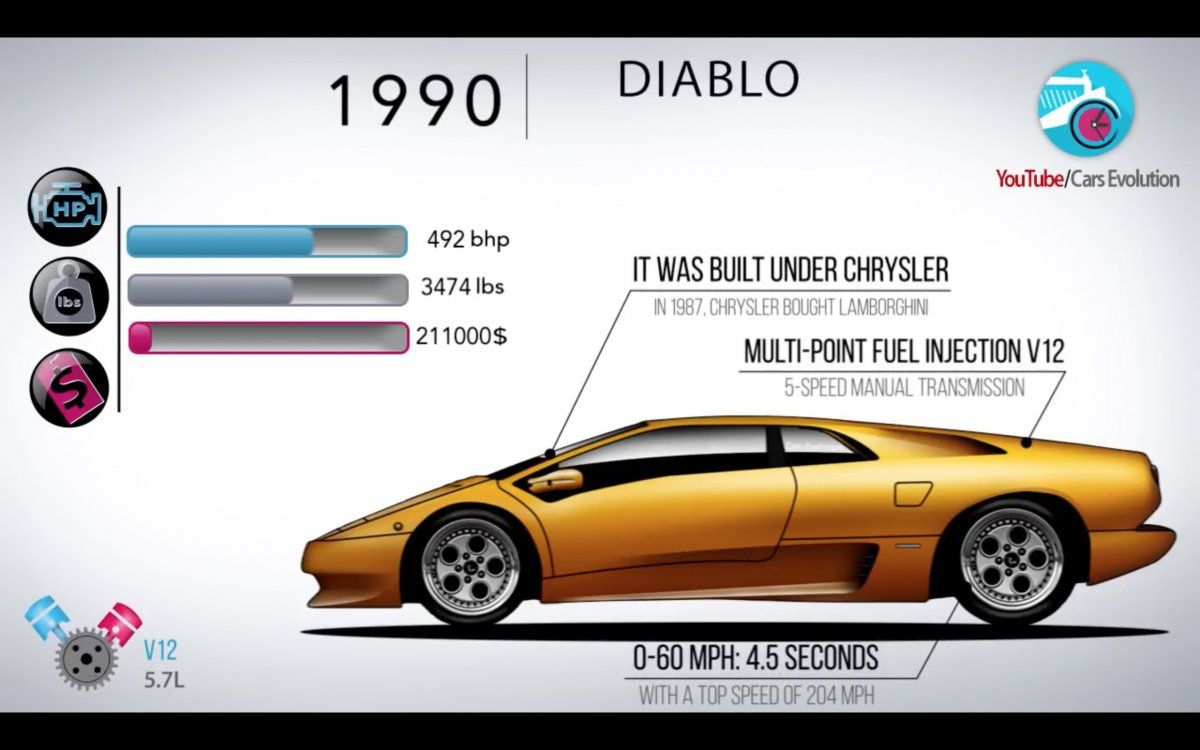 Volkswagen takes over
Since 1998, Lamborghini has been part of the extensive VW Group. This is by far the most successful era of the brand. The Italian car manufacturer has produced some legendary machines since 1998, like the Gallardo, Aventador, Reventon or the newer Huracan.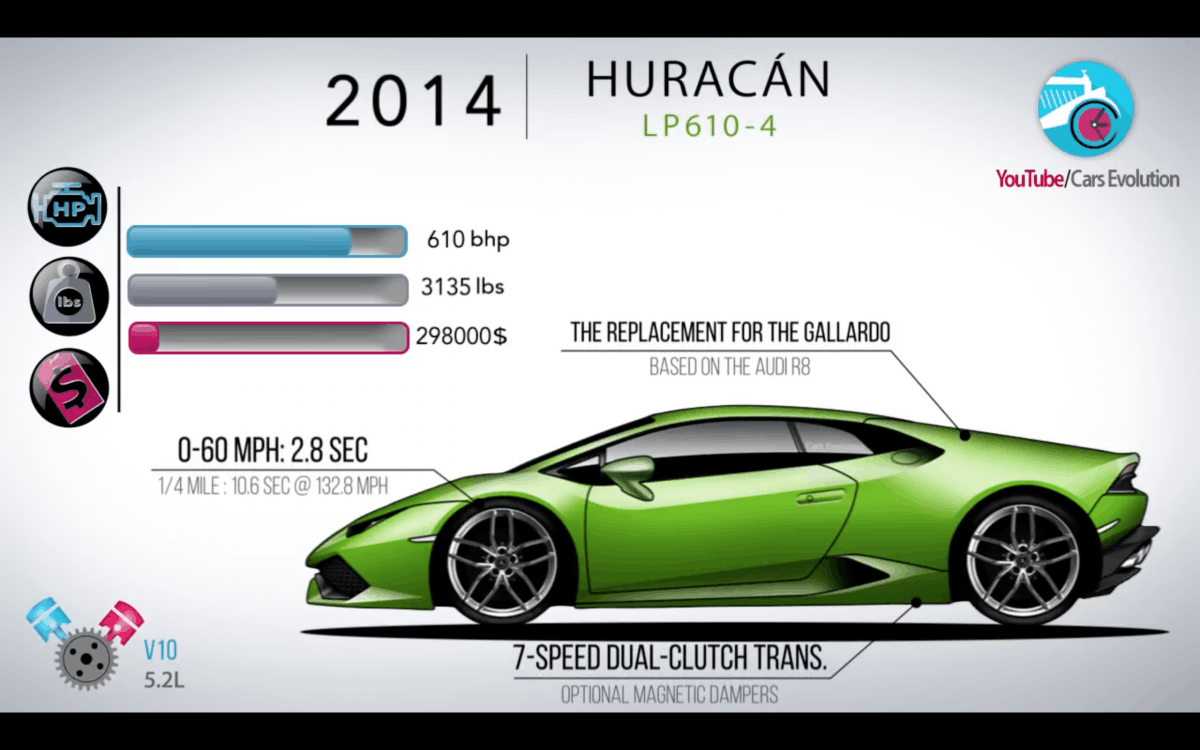 This year, Lamborghini will also have a new SUV in its lineup, called the Urus. This model is expected to become the new bestseller of the brand.