A muscle that the Oil Crisis killed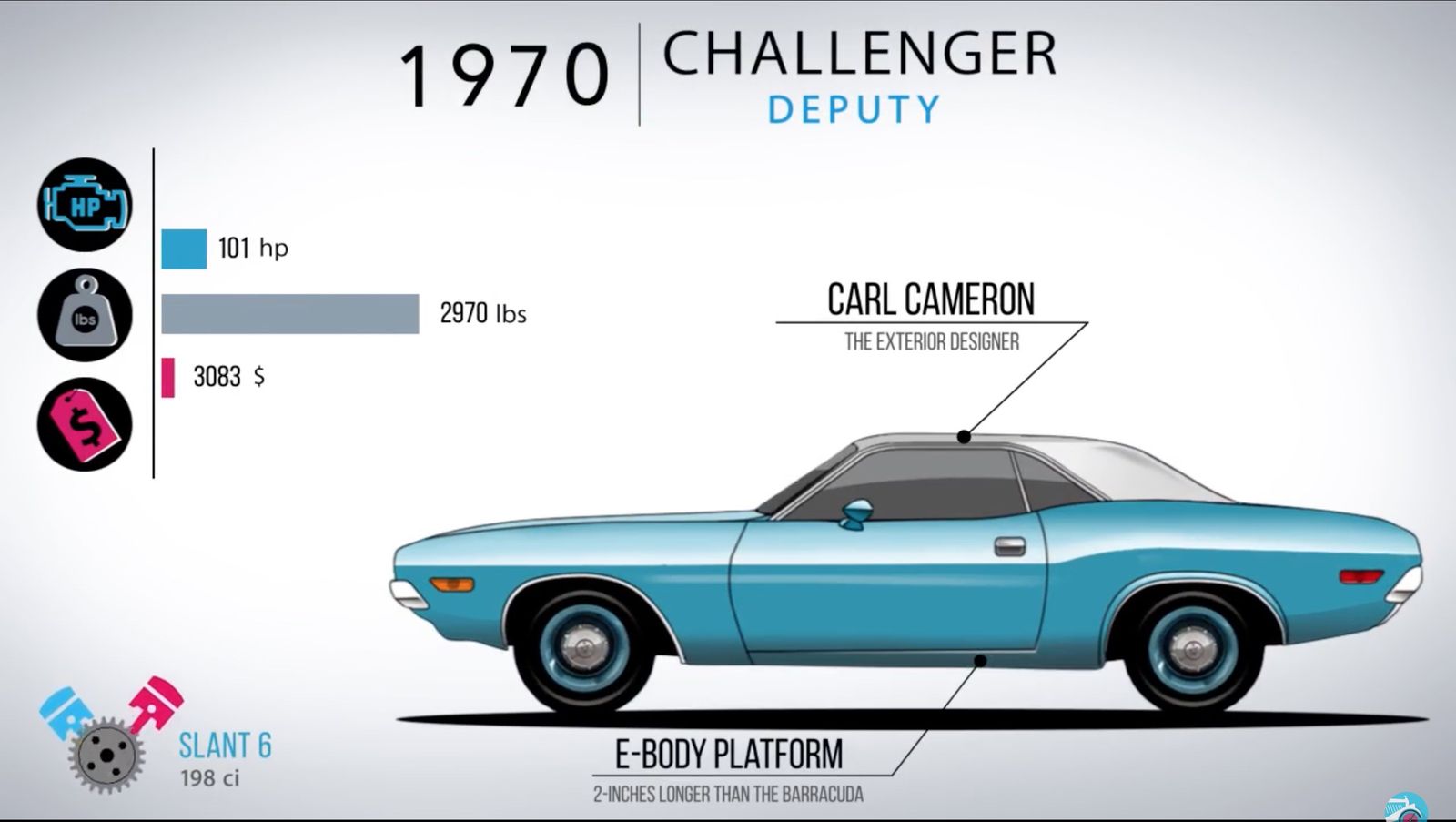 Dodge Challenger is the quintessential American muscle car. Powerful, fast in a straight line, cheap, and fuel-thirsty. The last bit is the truly relevant one in our story here.
The beginnings
The very first Challenger saw the light of day in 1970 and was designed by Carl Cameron. The car was meant to be a competitor for the Ford Mustang, the bestseller of the segment. The smallest engine, a straight-six with only 101 hp, was not exactly in muscle car territory. The other engines that went up to the almighty 7.2-liter V8 were a different story.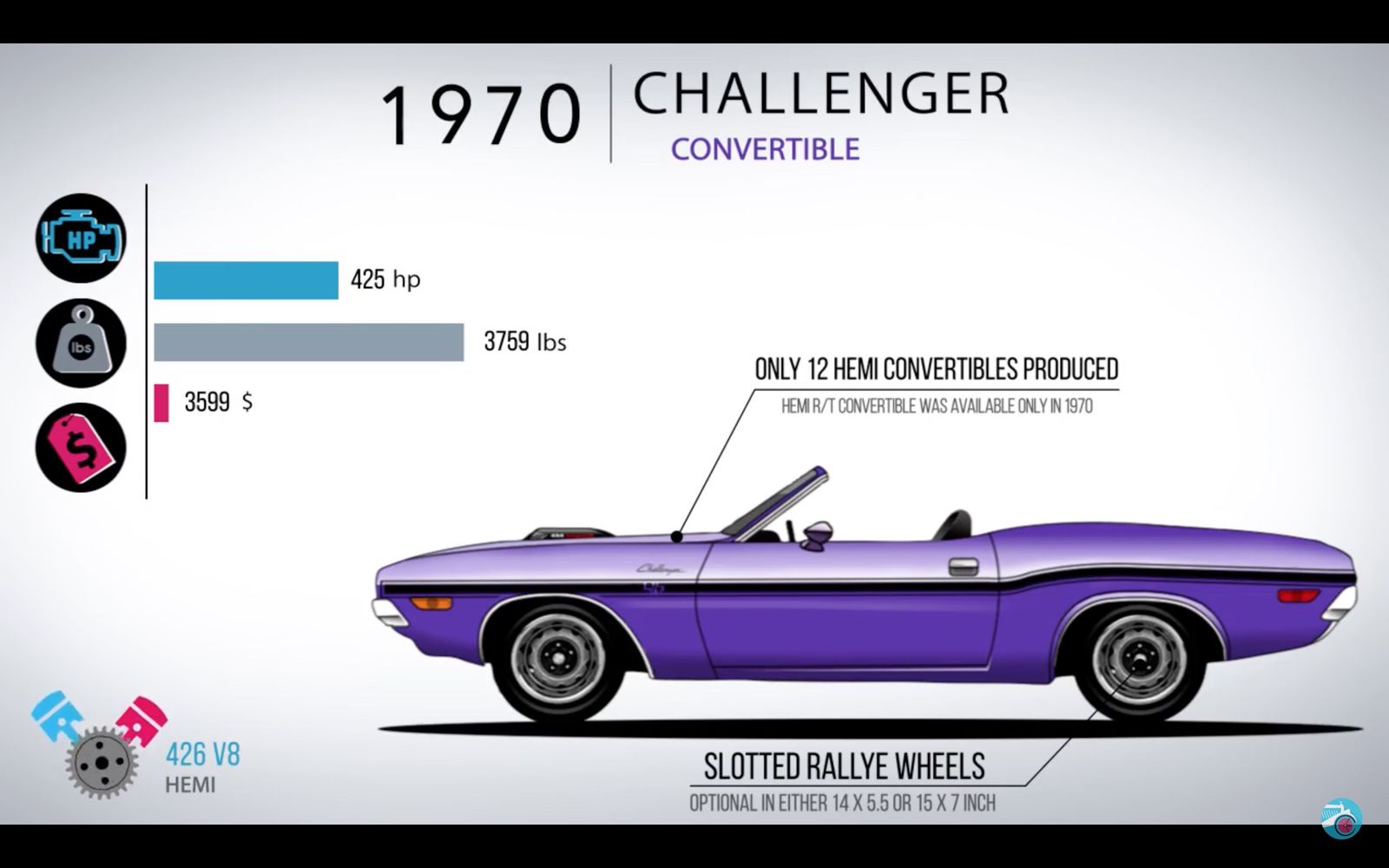 There was also a convertible that frankly looked even better than the coupe. Not many were sold though, with only 12 Hemi Convertibles ever produced, for example. The range was expanded with different special packages and engine options, such as the Western Sport Special.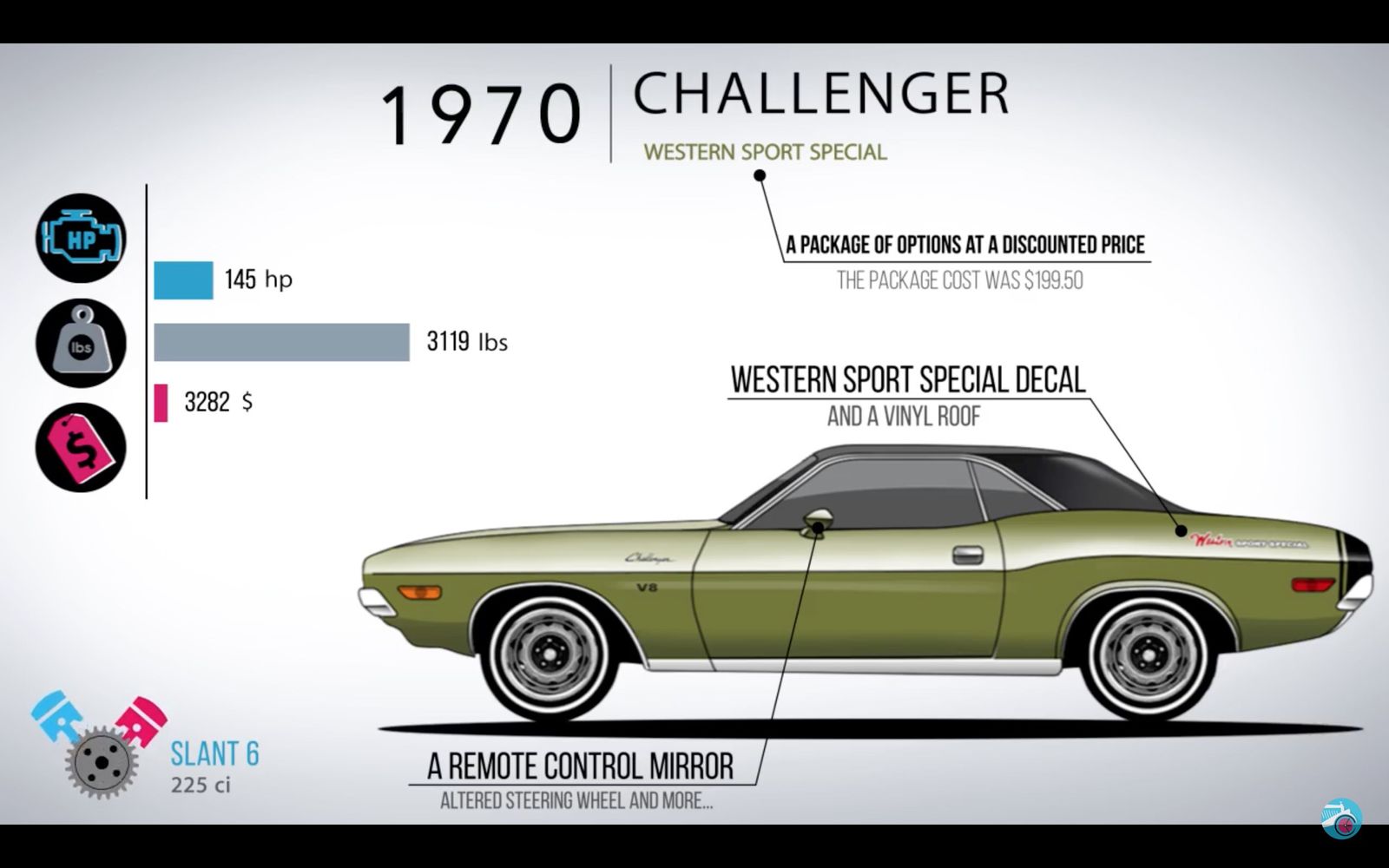 In 1972, the Challenger Ralley was launched. It had only three engine choices and, due to the design of the front end, it was nicknamed Sad-Mouth.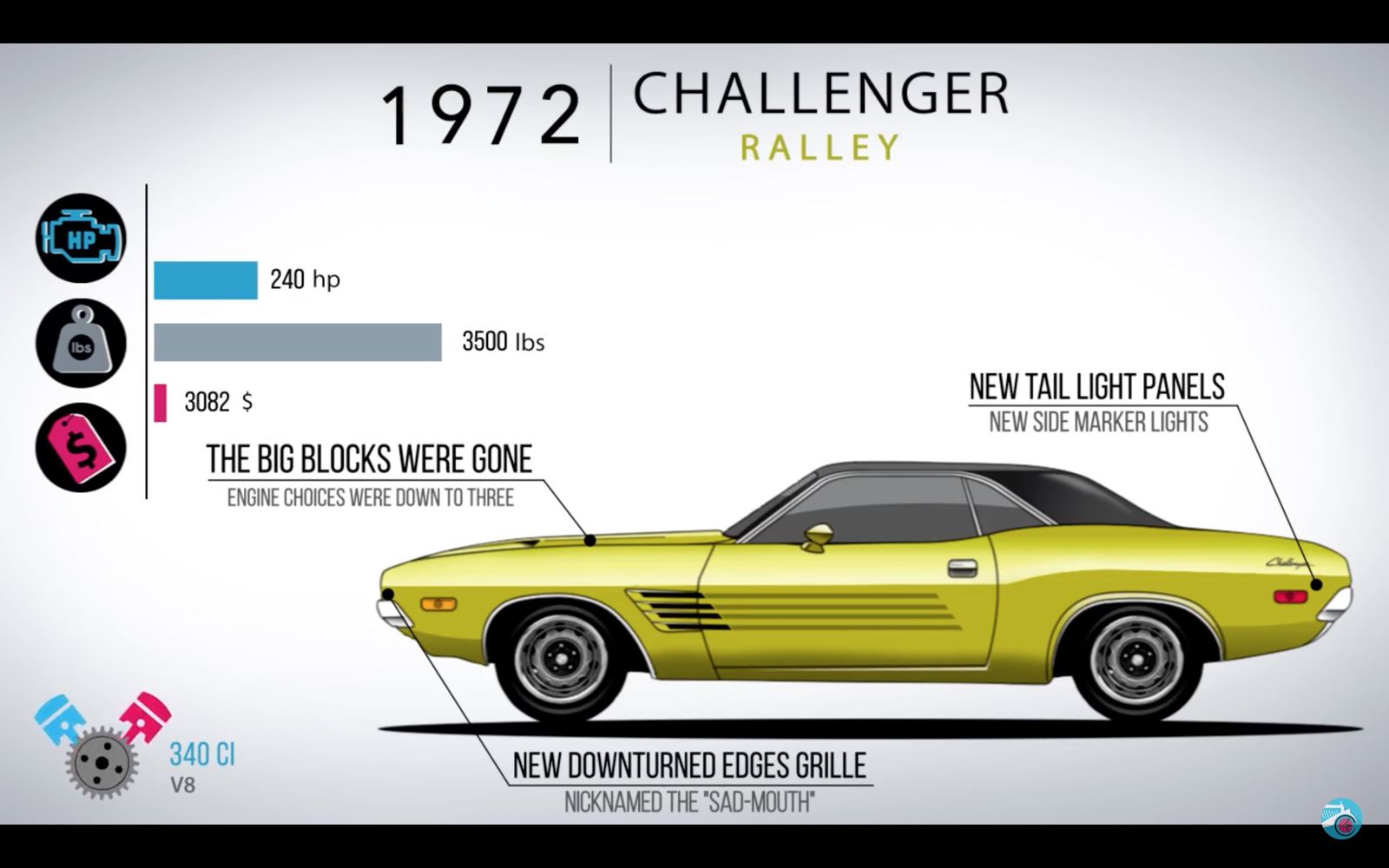 Check out the evolution of the Chevrolet Corvette here
A sad ending
The 1973 Oil Crisis hit the gas-guzzling American car industry really hard. There were many victims, one of them being the Challenger in muscle car form. Dodge tried to keep the name alive by using it on a compact coupe produced in Japan by Mitsubishi and sold under the American brand in the US. It wasn't exactly a success, so the Challenger remained a distant memory for almost three decades.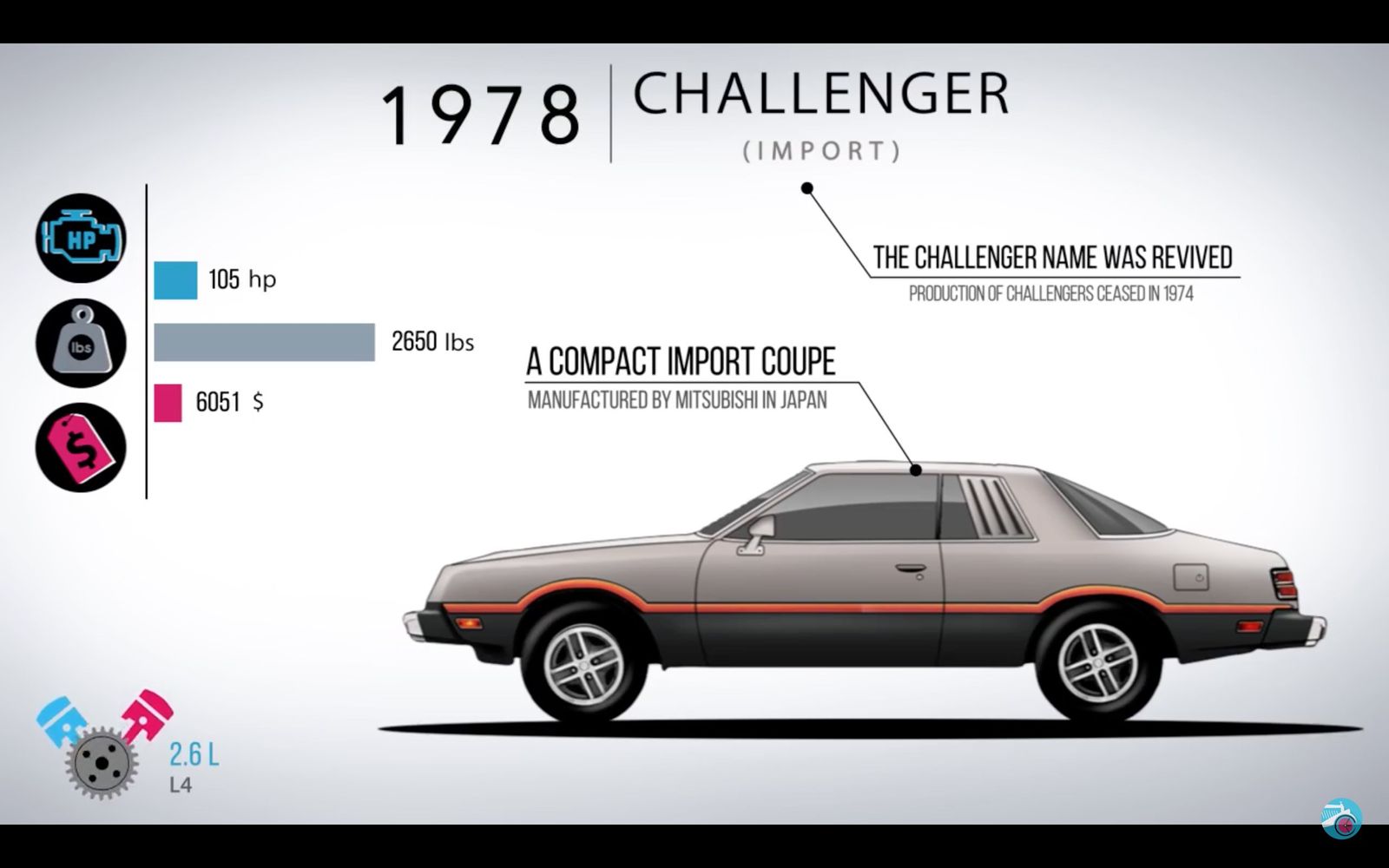 Reborn like a Phoenix
It was revived in 2008 when a modern incarnation of the Challenger was presented to the public. The new car became an instant success with its powerful engines and great styling. The range was expanded in 2015 with the bonkers Hellcat, which was surpassed by the event crazier Demon in 2018.