The evolution of the Nissan Skyline GT-R
This is the story of how Nissan created one of the most iconic model lines
The Nissan Skyline evolved from a compact, premium, vehicle, to a supersport monster that earned the nickname Godzilla.
Humble beginnings
The very first model to use the name Skyline was launched in 1957 as a compact premium vehicle. At first, it was produced by Prince Automobile, before this brand merged with Nissan in 1966. Performance was not exactly a primary concern, as this first Skyline only had an engine that produced 60 hp.
1962 saw the birth of the first sports orientated model. It was the Skyline Sport, designed by Giovanni Michelotti - only a few hundred were ever produced. Despite the name, the Sport only had a 91 hp engine.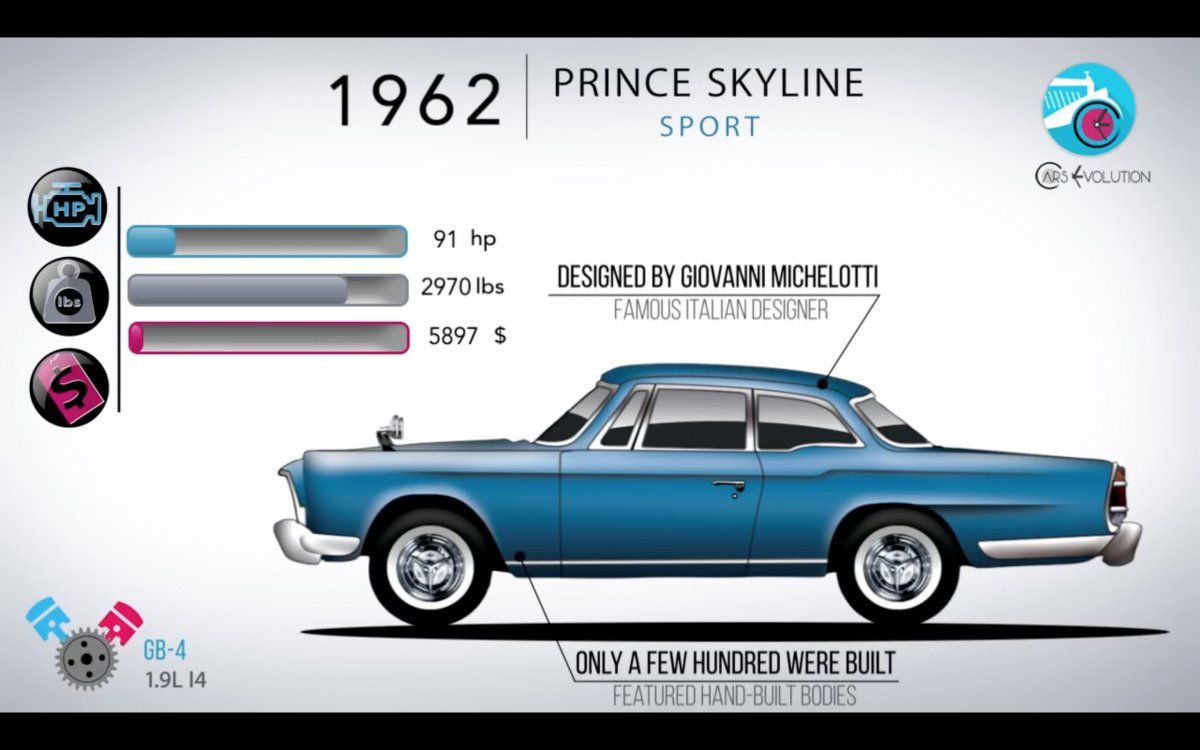 In 1963, the second generation Skyline was launched, called 1500 Deluxe. As you can tell from the name, it was also marketed as a premium vehicle.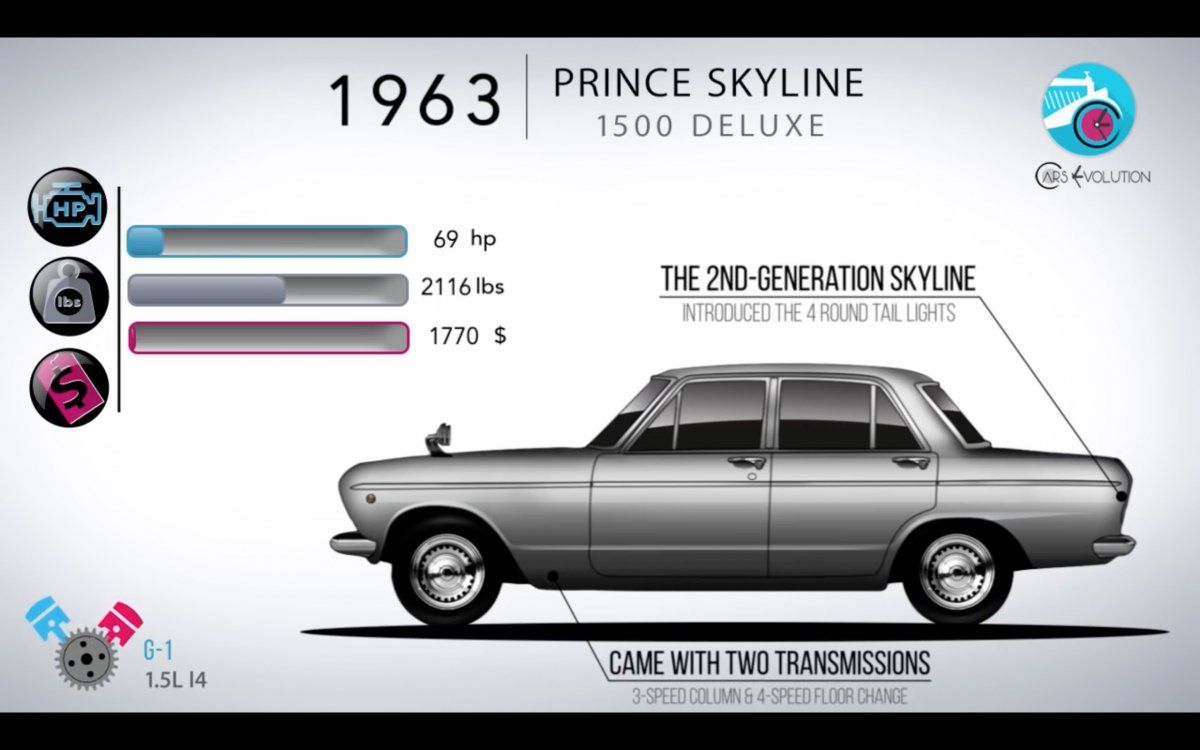 Race car pedigree
The first high-performance version saw the light of day in 1969. It had an equally powerful engine as the 911 of the day, so it managed to rack up 33 victories in only two years worth of racing.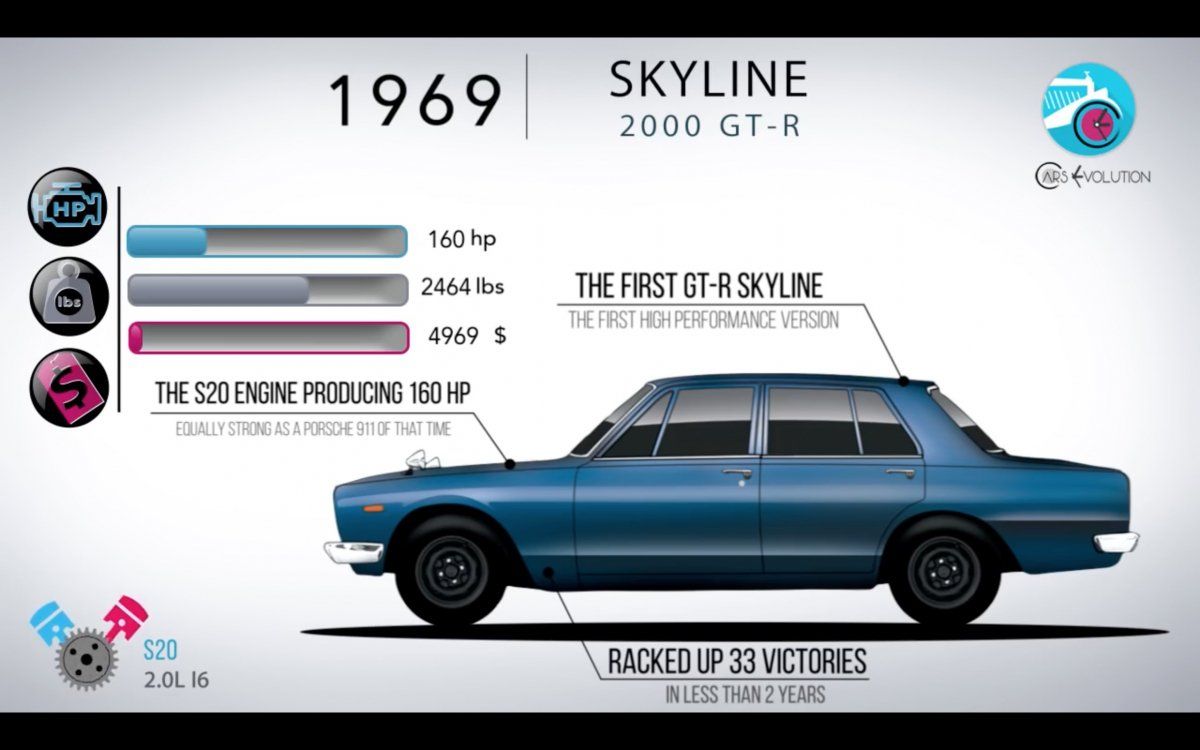 1973 saw the birth of the last GT-R for the next 16 years. Only 197 units were produced, as the Oil Crisis hit the world and changed forever how cars were built.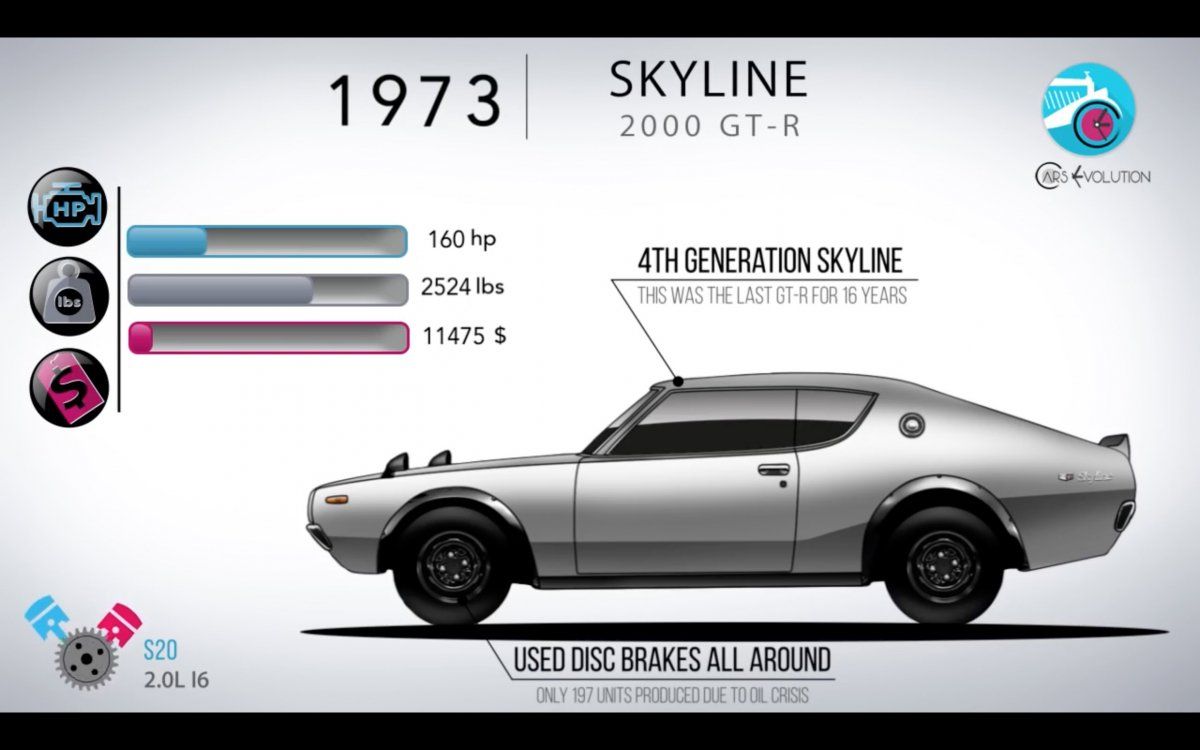 In 1989, Nissan launched the legendary R32 Skyline GT-R, which earns the name Godzilla, due to its impressive racing record. It manages to win 29 out of 29 races in JTCC (Japanese Touring Car Championship).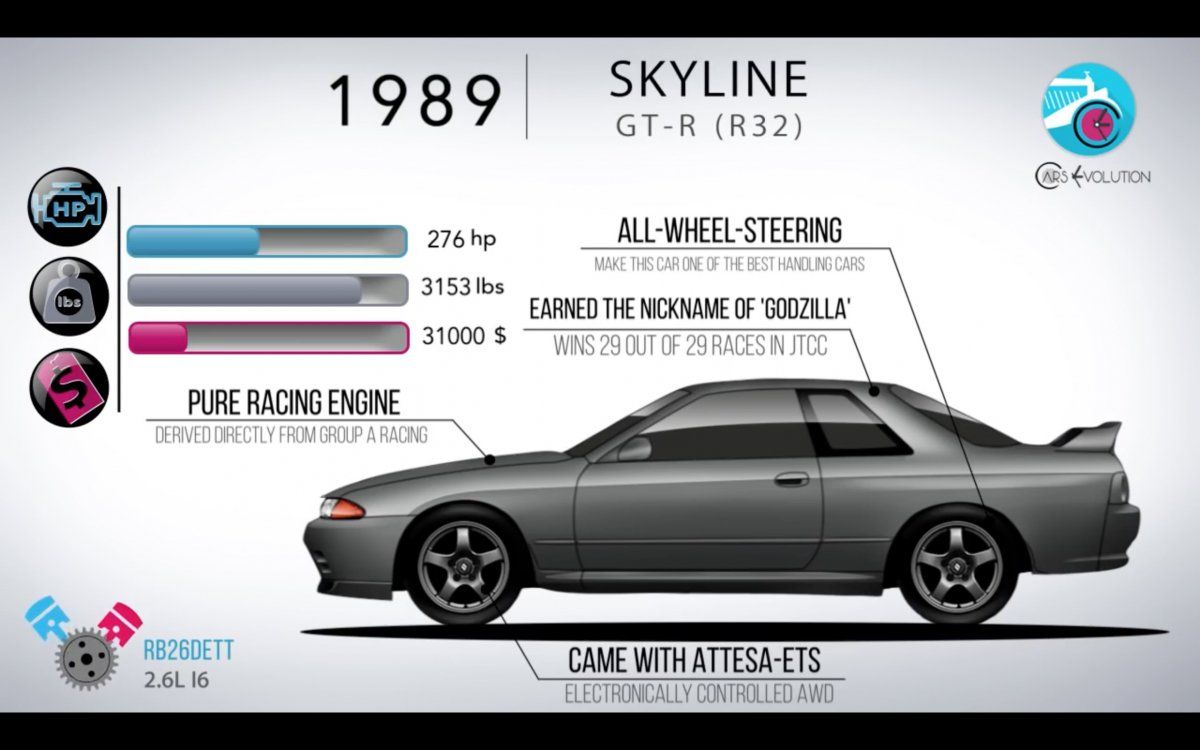 Modern-era GT-R
The present-day GT-R has been in production since the end of 2007 and was launched in Europe in 2009. It has received a number of facelifts and limited-edition versions, but the recipe has not changed - powerful V6 turbo engine, four-wheel drive, and dual-clutch transmission.