The Feel VR wheel is what the best Christmas present looks like
Because anytime you get you hands on one of these it's basically Christmas
When it comes to rigs for driving sims, the direct drive wheels are the best, but also the most expensive. That, looks like about to change, thanks to Feel VR.
The California-based hardware startup wants to bring joy to fellow gamers for less money, so for the last two years, the lads at Feel VR worked on this amazing rig. And by "amazing," we mean $60,000-raised-in-just-75-minutes-on-Kickstarter amazing. At the time of writing — 6 days in — the Feel VR already surpassed the $450,000 mark. And there are still 39 days to go. Let's go over its selling points now:
Firstly, the direct drive system doesn't have an unlimited number of rotations. The Feel VR boasts a 16-bit rotation accuracy (32,000 counts per turn), and a 1000Hz USB data rate, dramatically decreasing the margin of error. Oh, and then there's the force feedback: the Feel VR develops no less than 12 Nm of torque, three times more than any of its competitors.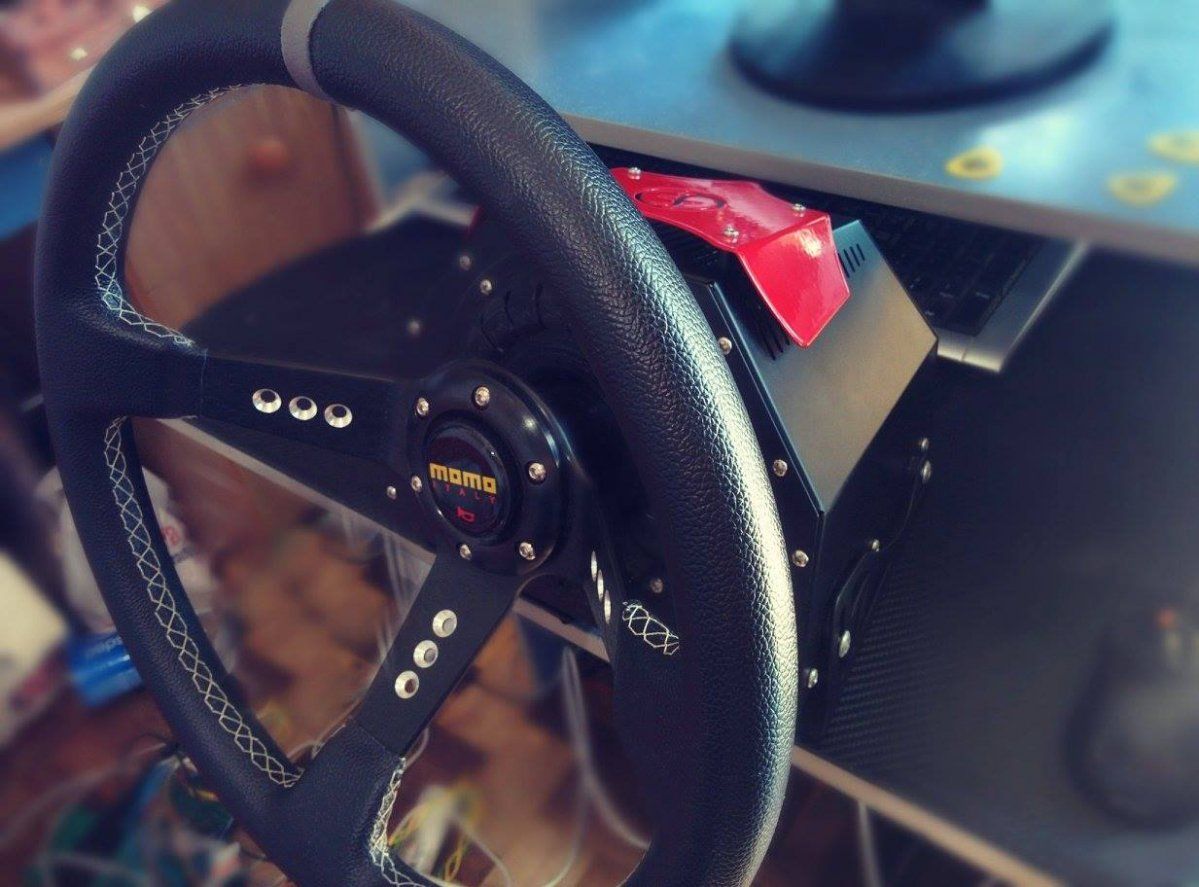 The all-metal design promises longevity regardless how many bad days you're having behind the Feel VR's wheel and pedals — yes, there's a matching three-pedal set. Each and every one is fully adjustable, you can tune the start and end angles, as well as their resistance. Plus, the braking force is dictated not by the pedal's travel but the pressure applied to it. This all looks like a gamer's dream and an affordable one at that. Quite.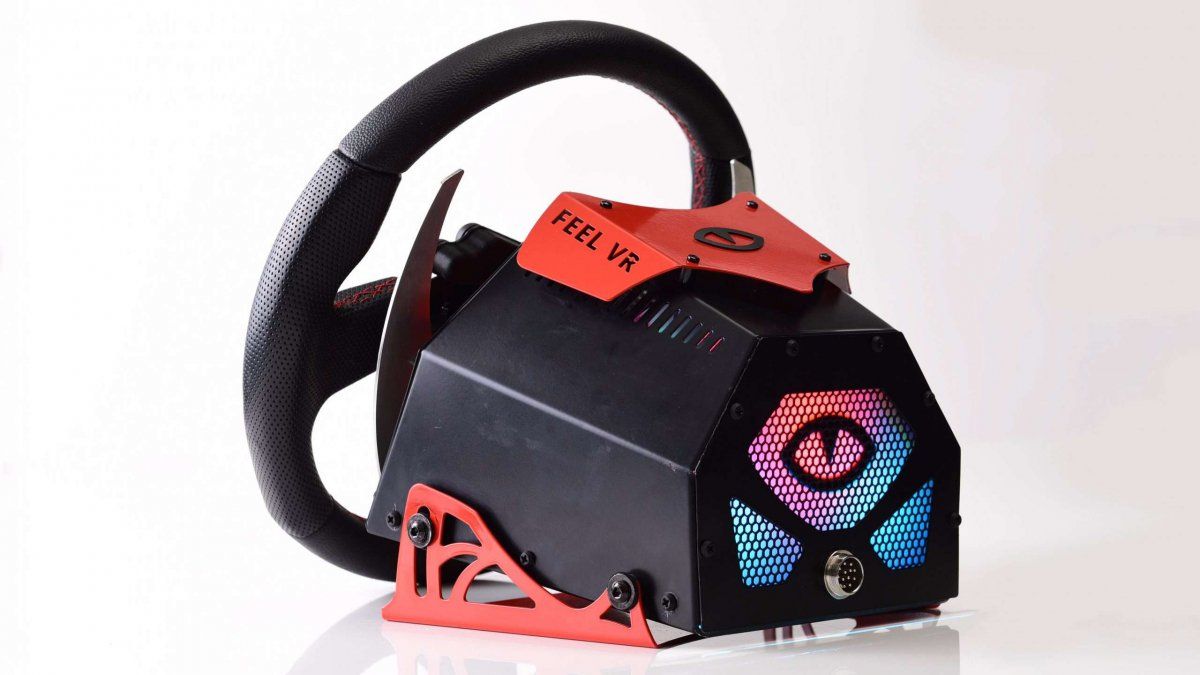 The Late Bird deal (the only bundle available at the time) will set you back $599 for the whole package consisting of the wheel (in both GT and formula shapes) and the pedals. Sold separately as well, the Feel VR components bear $499 (for the GT wheel), $199 (for the pedals) respectively. It's not cheap-cheap but, considering its impressive feature list, the Feel VR is way less expensive than a direct drive rival. It's actually attacking the non-DD wheels like Fanatec and Thrustmaster.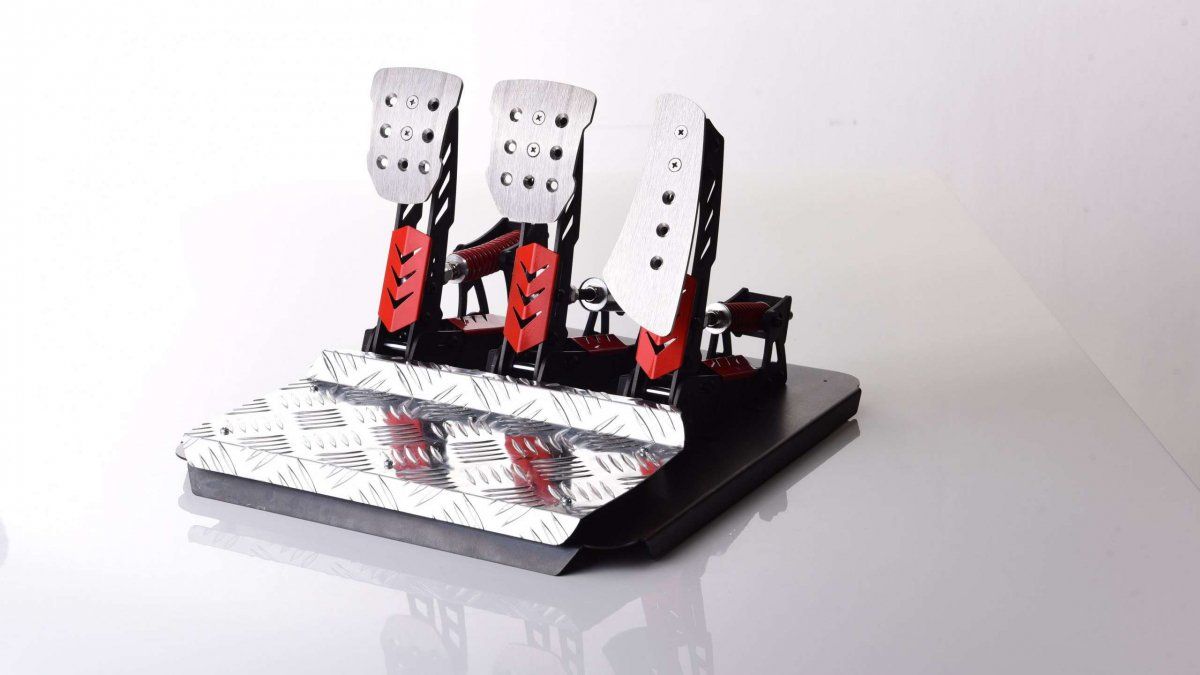 Compatibility wise, the Feel VR is supported on the PCs and will soon have native support on the PS4 and Xbox One as well. Feel VR shipping starts November 2018, just in time for enlisting like an ideal Christmas present. Speaking of — here's a list of cute automotive-related presents. And if you're a gaming aficionado, befriend us on Facebook, we have a dedicated gaming page.