The French DS brand shows off its Formula E car
This fully electric race car is a real stunner
DS Automobiles (part of the PSA Peugeot Citroen group) which has contested the FIA Formula E Championship since the 2015/2016 campaign, will be the competition's only French FIA-approved constructor in Season 5 (2018/2019).
Season 5 of the Formula E will see the birth of a new generation of all-electric single-seater racing cars. The technology developed by DS Automobiles' competition arm DS Performance has already harvested four victories, and ten podium finishes on four continents over a period spanning less than three years.
DS Performance has used its three years of experience in Formula E to entirely rethink its drivetrain. Its new motor - the DS E-MOTOR 19 - incorporates an optimized energy recovery system and the brand has capitalized on its know-how to conceive a new transmission system, a new rear suspension arrangement, a new cooling system, a new fully active braking system and new electronics engineered to optimize energy management.
In recent months, the brand has used the lessons learned while racing in this high-tech laboratory to finetune the development not only of DS 7 Crossback E-tense 4x4 but also of its other upcoming electrified models.
"The progress achieved recently by all the constructors involved in Formula E has spurred us to surpass ourselves and be even more resourceful. The new-generation cars will have a power output of 250kW and a 54kWh battery," explains DS Performance Director Xavier Mestelan Pinon.
Work on the Formula E car began in September 2016 and the first parts were submitted to bench testing the following spring. The target of a minimum weight of 900kg - driver and battery (380kg) included - represented a major challenge and DS Performance is also working on the development of an innovative energy recovery system based on electronically-controlled braking.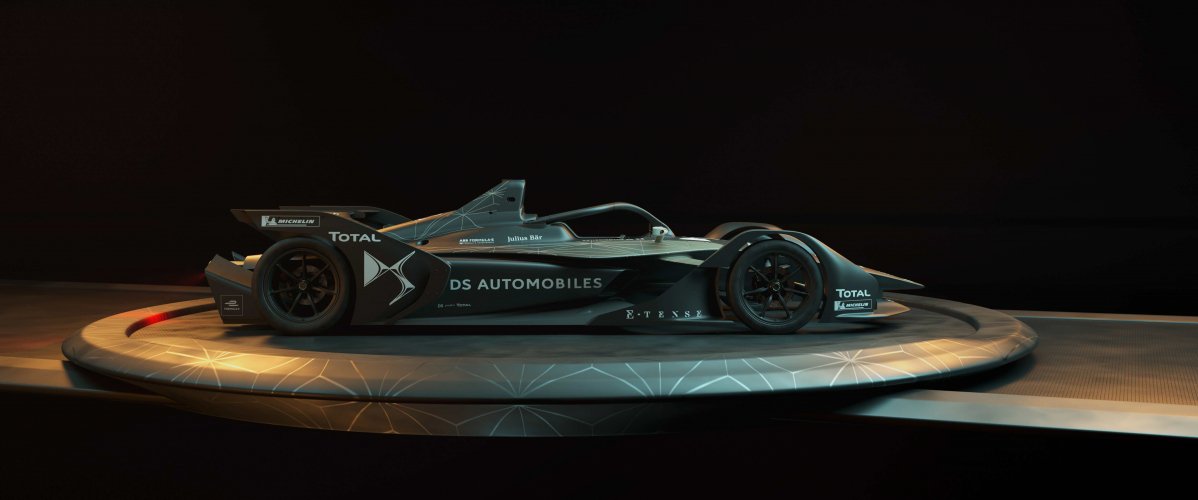 The race vehicle has a weight of only 900 kg including the driver and reaches 100 km/h in 2.8 s, with a top speed of 230 km/h. Maximum power is 338 hp, while the battery has a capacity of 54 kWh and weighs 385 kg.
READ MORE: Everything about the new DS 7 Crossback