Disclaimer: this is not a UFO, but a fully-fledged racing car prepared for 2018
The electric half-brother of the famous Formula 1 is about to take center stage starting next year as a series of new rules come into effect.
Complying with these new rules, Spark Racing Technology has revealed a new chassis for the 2018/2019 season, and it looks positively amazing!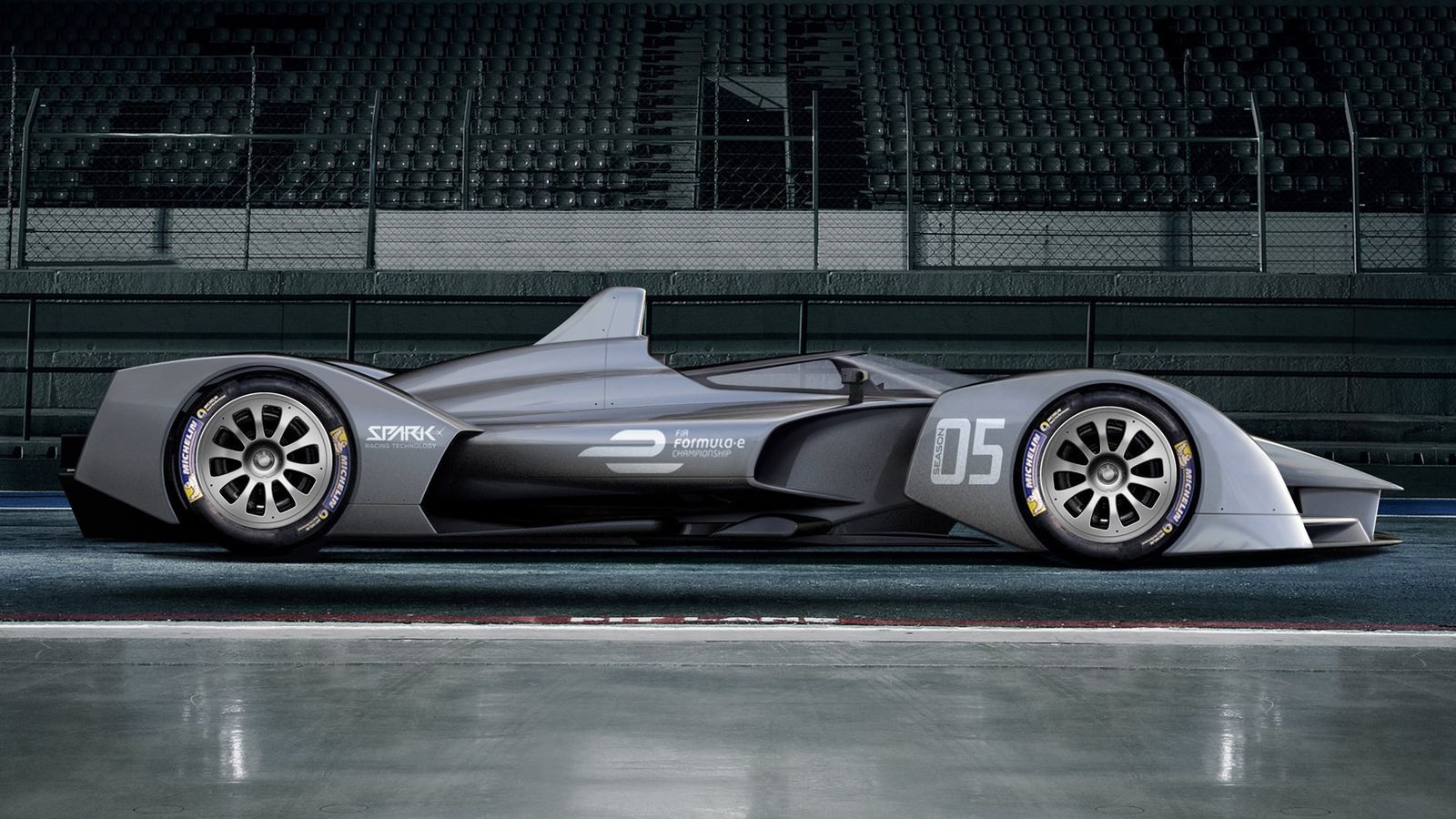 You might not have heard of Spark, but this company has been the official chassis supplier for Formula E since its debut, in 2013. Spark actually outsourced the building process of the SRT01-E monocoque to Dallara, an Italian race car constructor with over four decades of experience in the field.
Back in March 2016, the FIA World Council restarted the process of development for a new chassis and battery pack for the fifth season, 2018/2019. Spark has won again the chassis contract with the design you can feast your eyes on right here.
The battery contract was awarded to McLaren Applied Technologies, a subsidiary of McLaren. The former supplier was Williams Advanced Engineering. McLaren will also supply the electric motor, but the new rules state that the teams can use another design if they choose so. In the video below you can see how Formula E cars work.
The new battery technology also means that for the first time drivers might actually be able to finish a race without having to swap cars midway. The new battery pack will deliver a 100% increase in range, with the capacity jumping from 28kWh at present, to 54kWh.
Getting back to the chassis, its weight will be around 10% less (that's around 40kg), but the cars will actually weigh more because of the new batteries.
You might be wondering why there is only one chassis supplier. Well Formula E officials say it is due to money concerns. 'The decision to continue with a sole supplier for the chassis also stems from a desire to control costs. The key points of the tender were aimed at producing attractive cars that are ingrained with a spirit that looks to the future, which is exactly this championship's unique feature.'