It makes a hypnotizing appearance in Dua Lipa's latest music video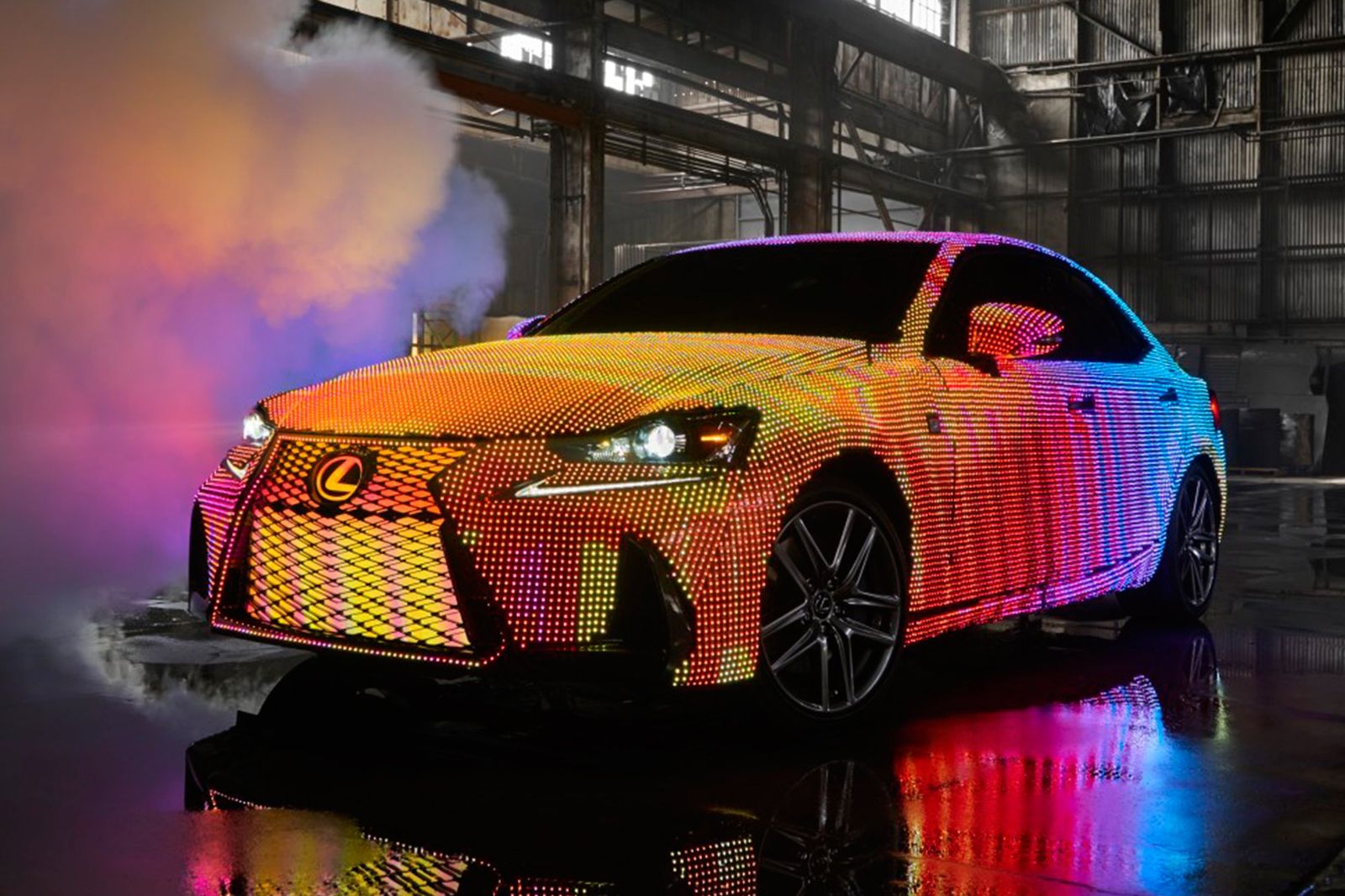 LEDs are becoming commonplace on vehicles all over the world, but there's one car that has more light-emitting diodes than any other.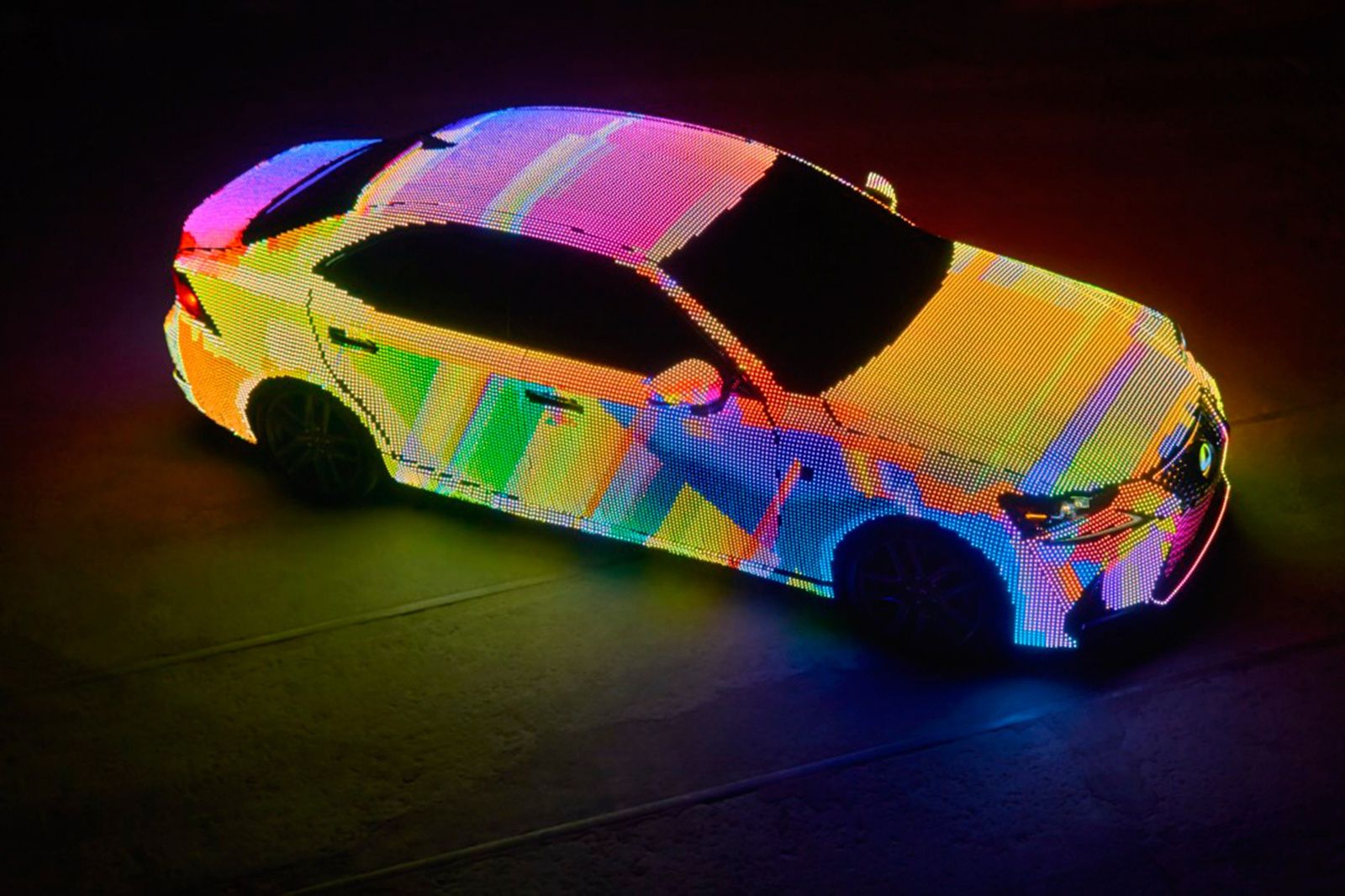 That would be the LIT IS, which is a 2017 Lexus IS wrapped in 41,999 programmable LEDs that turn it into a mobile screen capable of broadcasting graphics and videos. To wrap your head around the concept of 42,000 LEDs, you should know that the LED strips would stretch half a mile in length if they were placed end-to-end.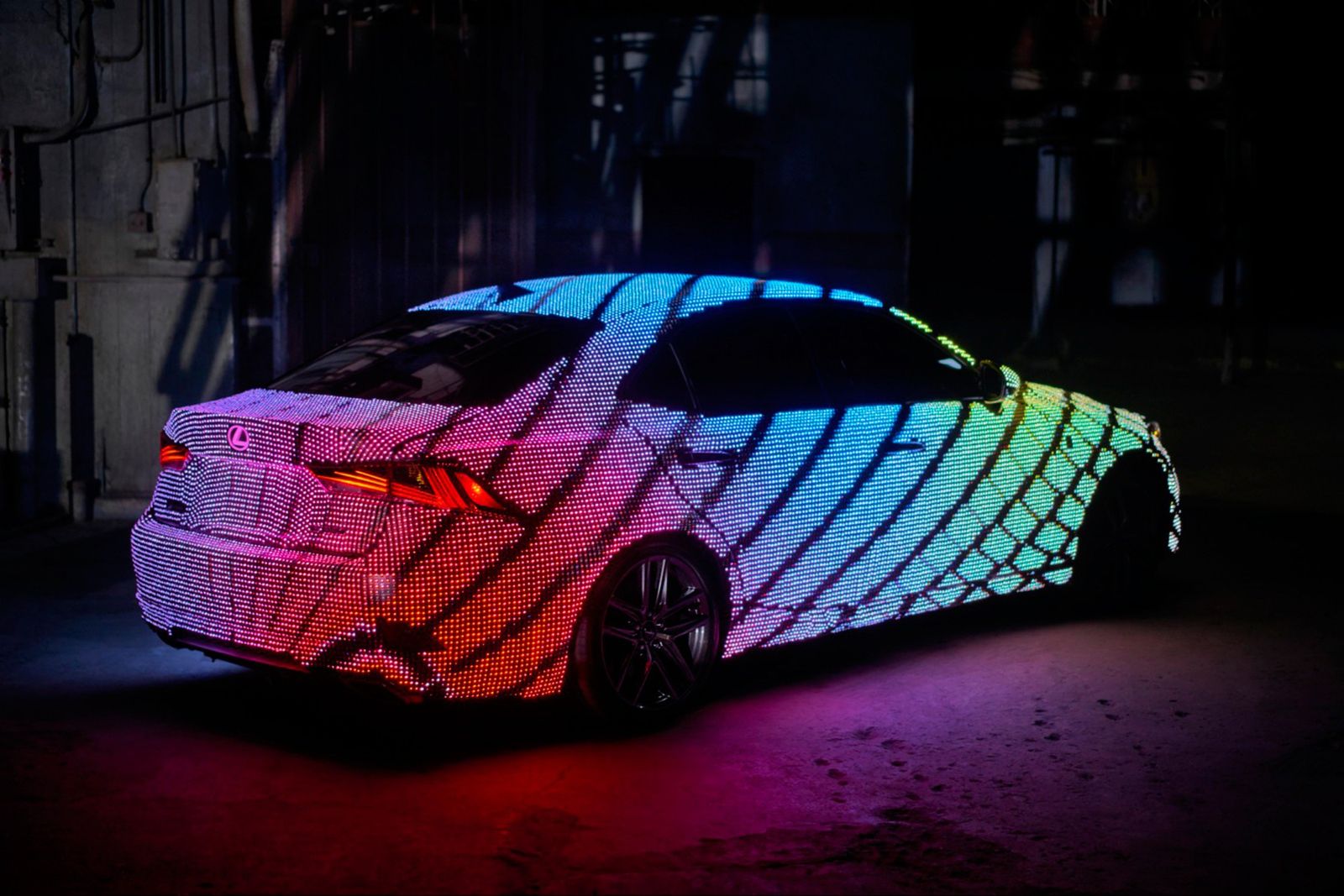 Lexus says the LEDs "highlight the impressive styling of the new 2017 IS," but that's not the only reason for the making of the project. The LIT IS also makes a striking appearance in singer Dua Lipa's latest music video for her hit song "Be the One." The vehicle plays a big part in the video, alongside Dua Lipa and actor Ansel Elgort.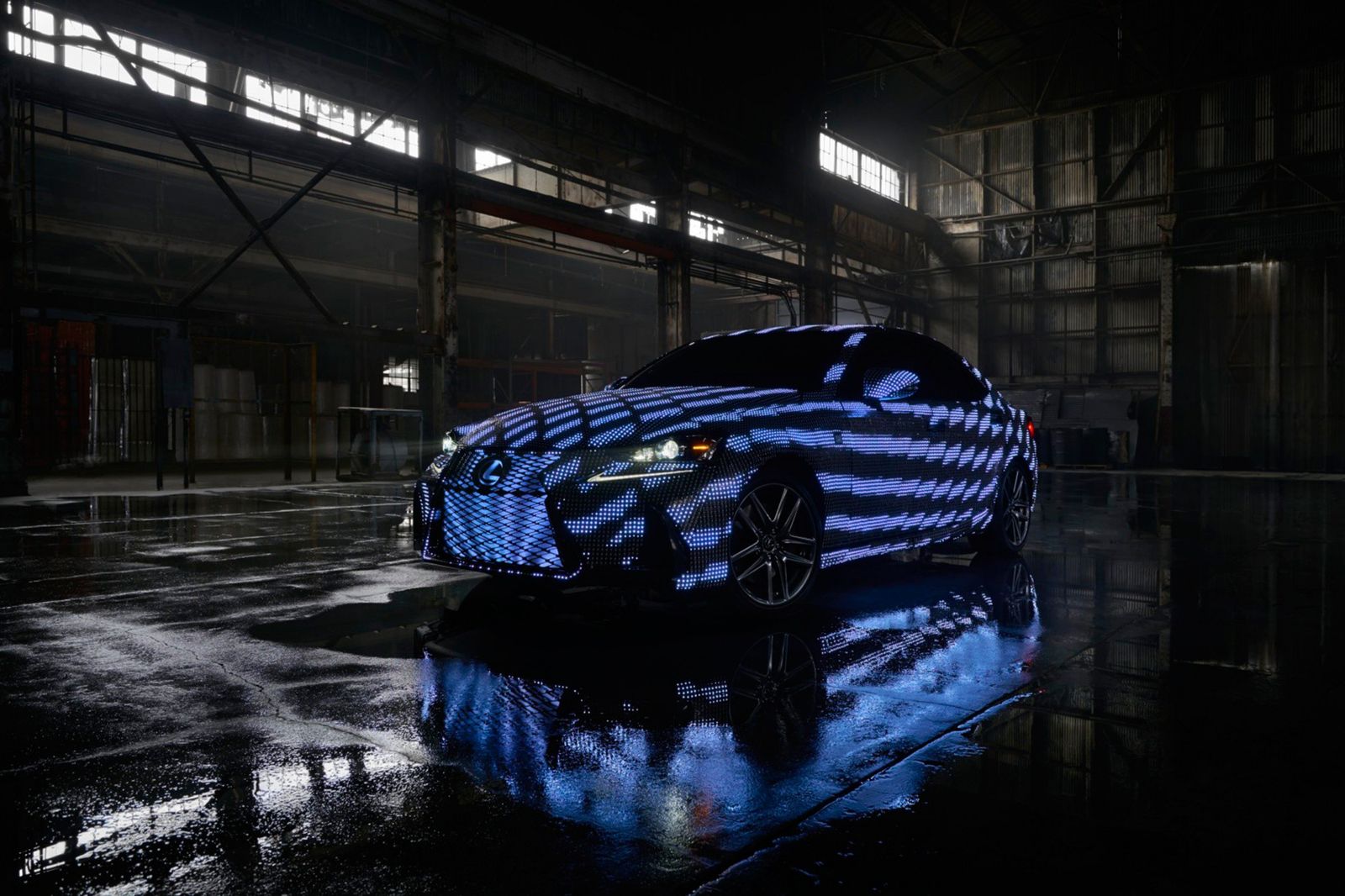 To create the LIT IS, Lexus used hand-applied LEDs, turning the vehicle into an eye-catching screen. Besides broadcasting graphics, the LIT IS can also generate colorful animations in response to gestures and music.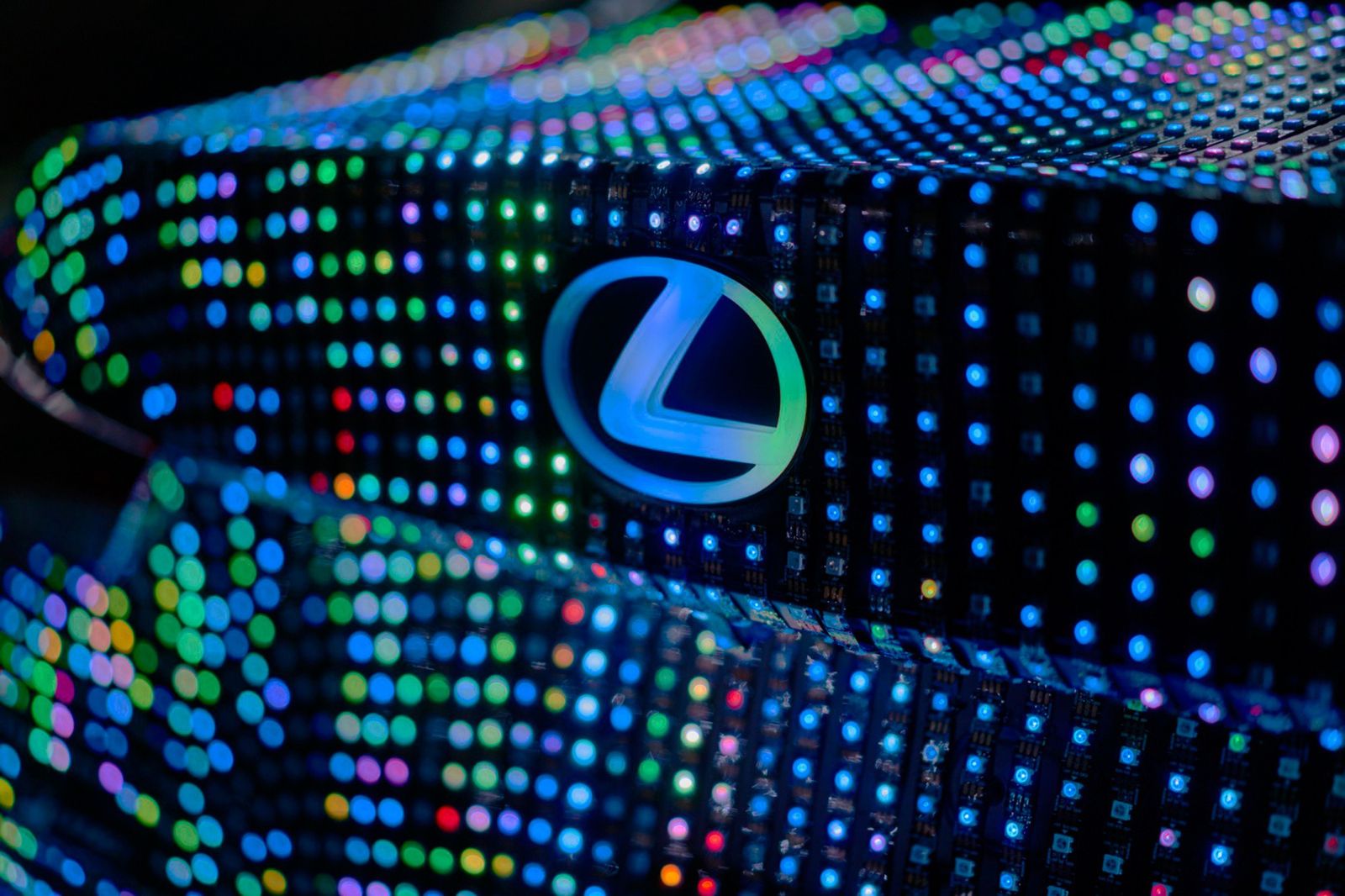 When fully illuminated, the custom car produces 175,000 lumens — that's equivalent to the light produced by 109 100-watt incandescent bulbs. To learn more about this unusual project, we've added a presentation film and the music video below.