The Mazda MX-5 Showcases Its Dual Personality at SEMA with RF Kuro and Speedster Evolution Concepts
You'll be glad to learn the MX-5 RF Kuro will go on sale in early 2017 in the U.S.
The world's favorite roadster seems to be having a personality crisis in Sin City.
On the one hand, it would love to ditch the windshield and some pounds to focus purely on driving pleasure, but on the other hand, it would also like to combine the Retractable Fastback body with a race car suspension.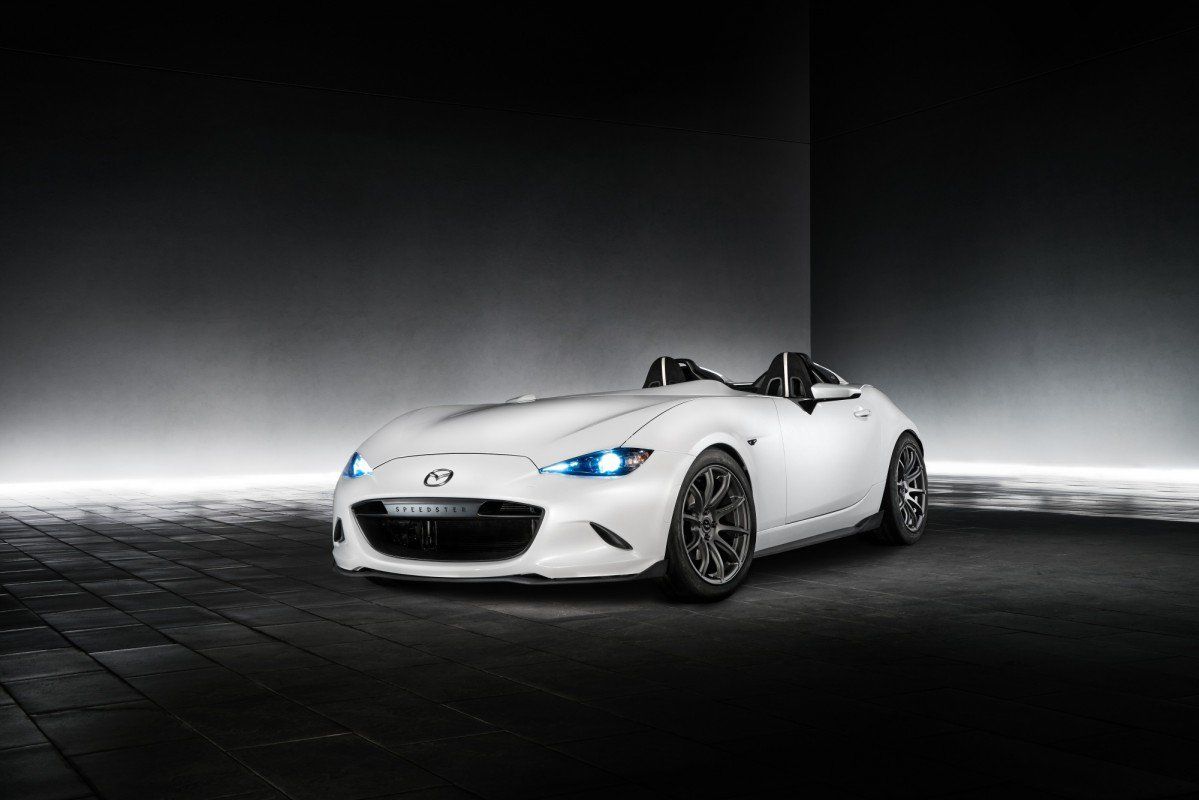 I'm talking about the Mazda MX-5 Speedster Evolution and MX-5 RF Kuro concepts, two interesting takes on the iconic Japanese roadster. As its name suggests, the former study is an evolution of the Speedster concept unveiled last year, with improvements focusing on weight saving.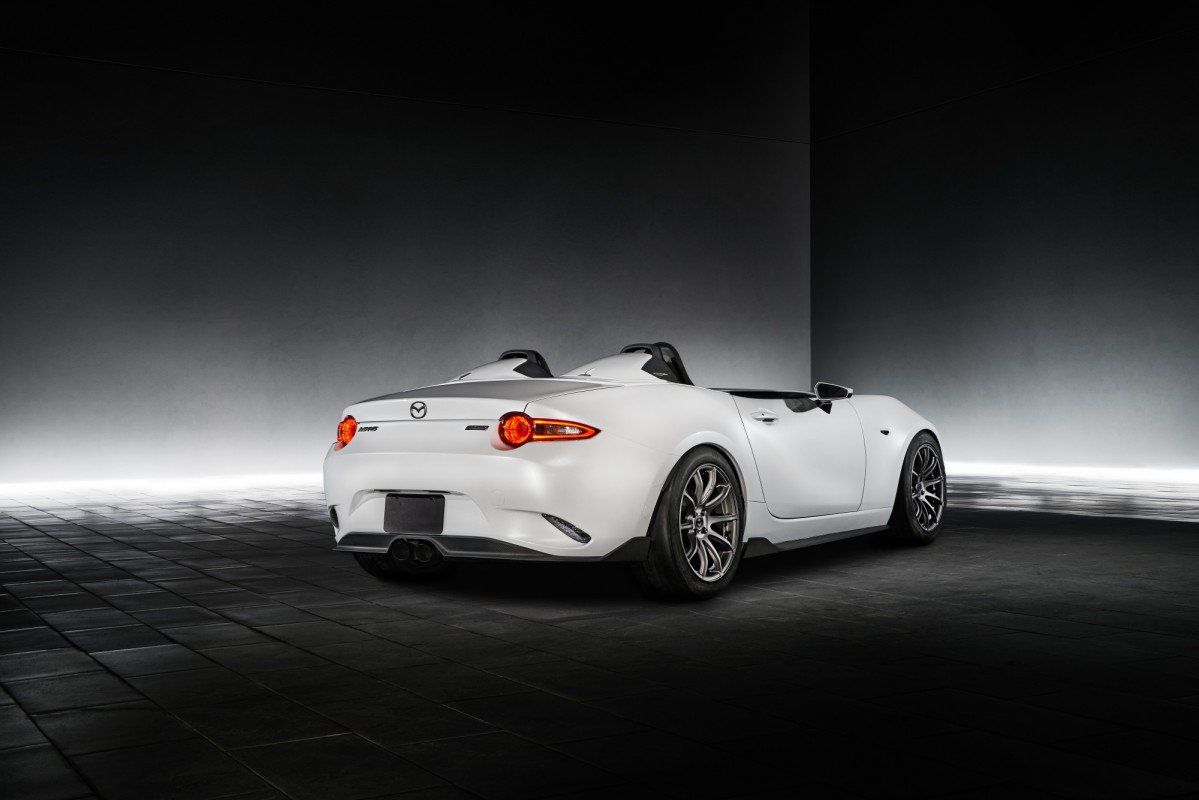 Compared to the original concept, the MX-5 Speedster Evolution sheds 100 lb (45 kg), resulting in a curb weight of just 1,980 lb (898 kg) — 15 percent less than a stock MX-5 soft top. The weight reduction is in part due to the fitting of a digital display instead of gauges, lighter rotors and calipers replacing the Brembo front brakes, as well as a Braille GreenLite G20 Lithium battery instead of the stock battery.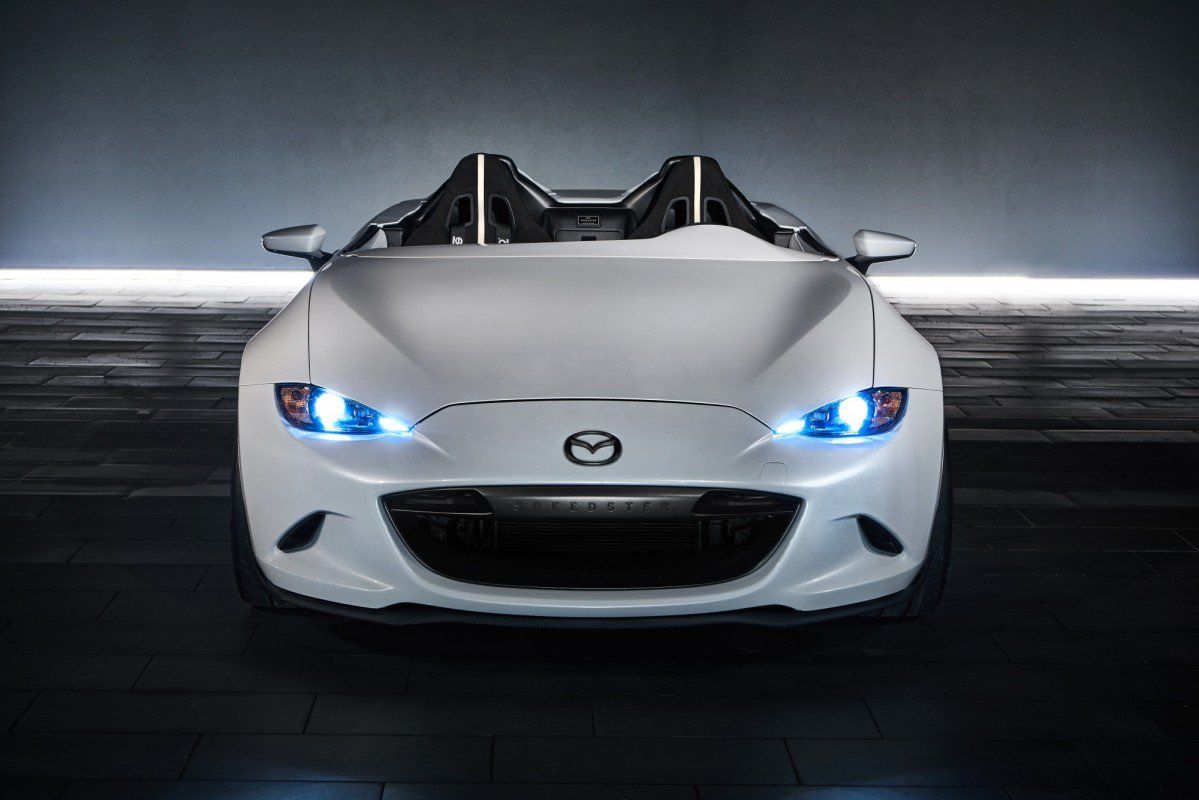 Inspired by 1950s sports cars, the MX-5 Speedster Evolution sports a White Ether paint, an adjustable suspension from the MX-5 Global Cup race car, and BFGoodrich g-Force Rival R1 grooved racing slick tires.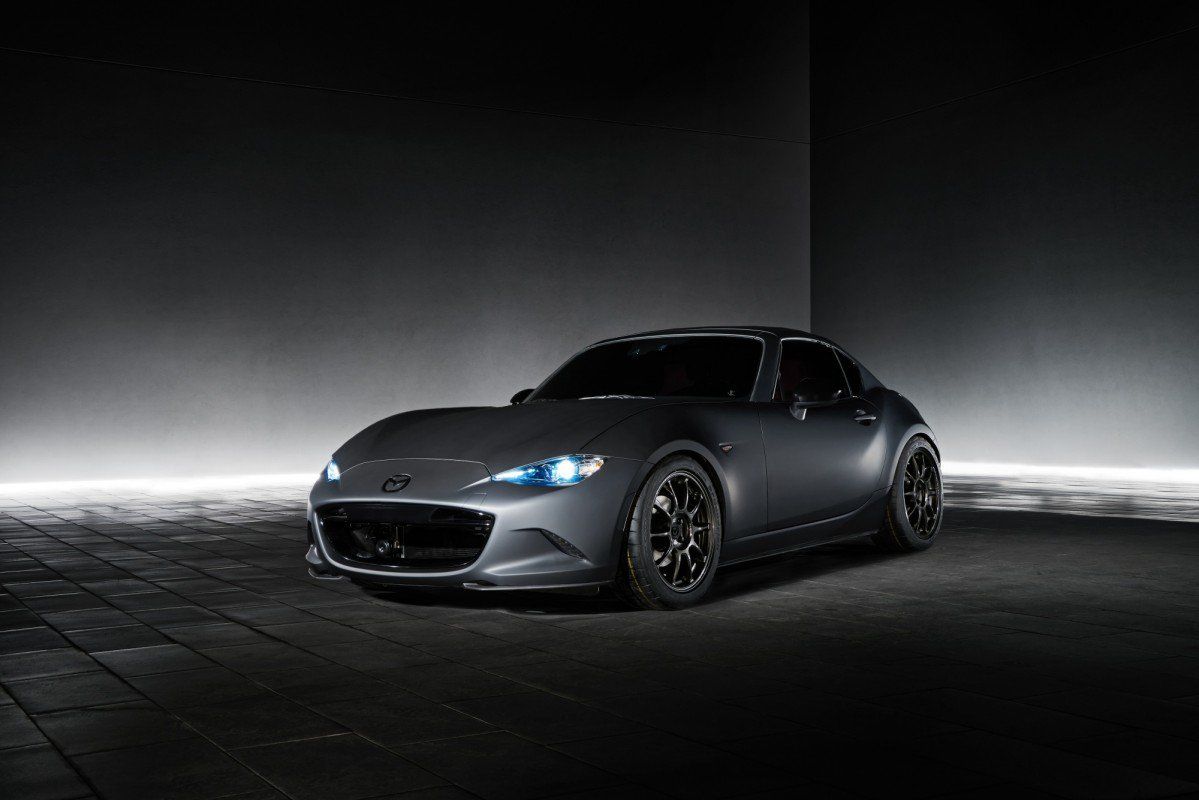 The other MX-5 concept is the RF Kuro, based on the 2017 MX-5 RF. Going on sale early next year in the United States, the MX-5 RF Kuro features technology from the MX-5 Global Cup technology in a street-focused package.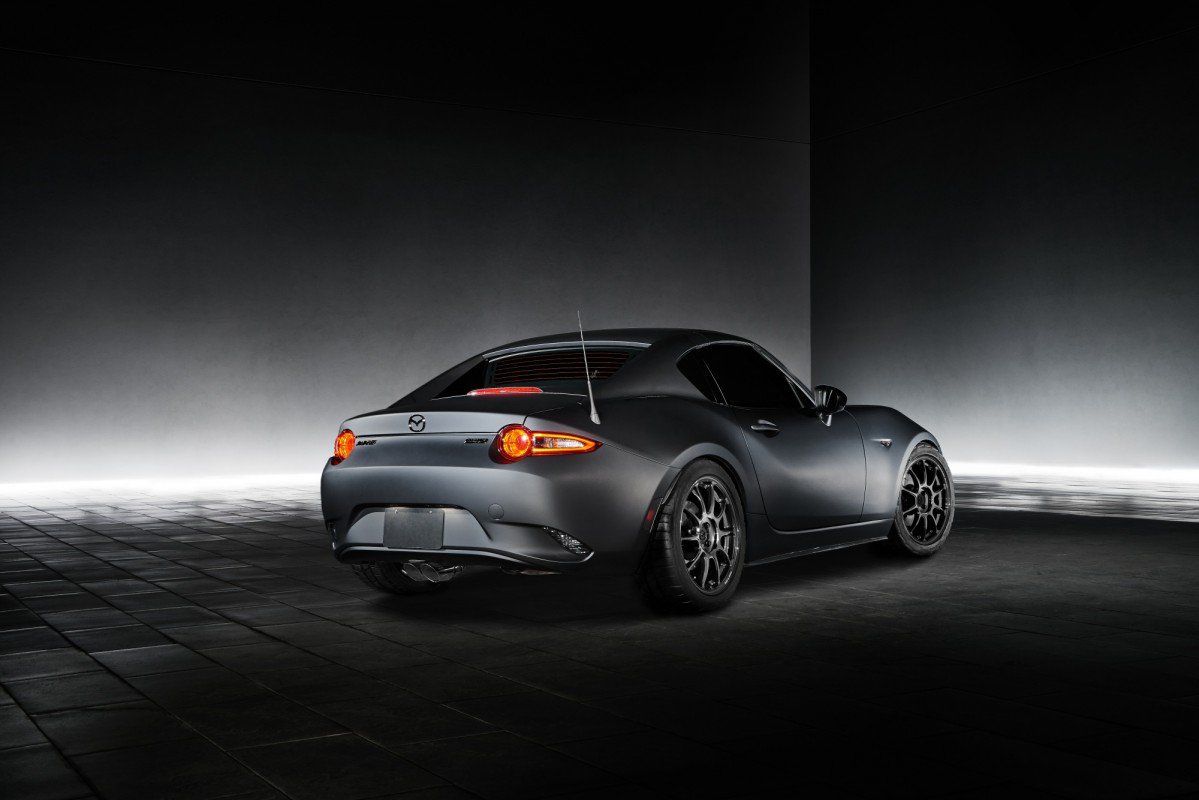 The RF Kuro shares its adjustable suspension with the MX-5 Global Cup race car, as well as the Brembo dual-piston front brake calipers. Furthermore, the OpenFlash Performance center exit exhaust increases output by 6-7 hp. It comes in a stealthy Satin Black Metallic paint, and it rides on RAYS 17-inch Global MX-5 Cup wheels.