First contact review: everything you need to know about the new-gen affordable SUV launched at Frankfurt 2017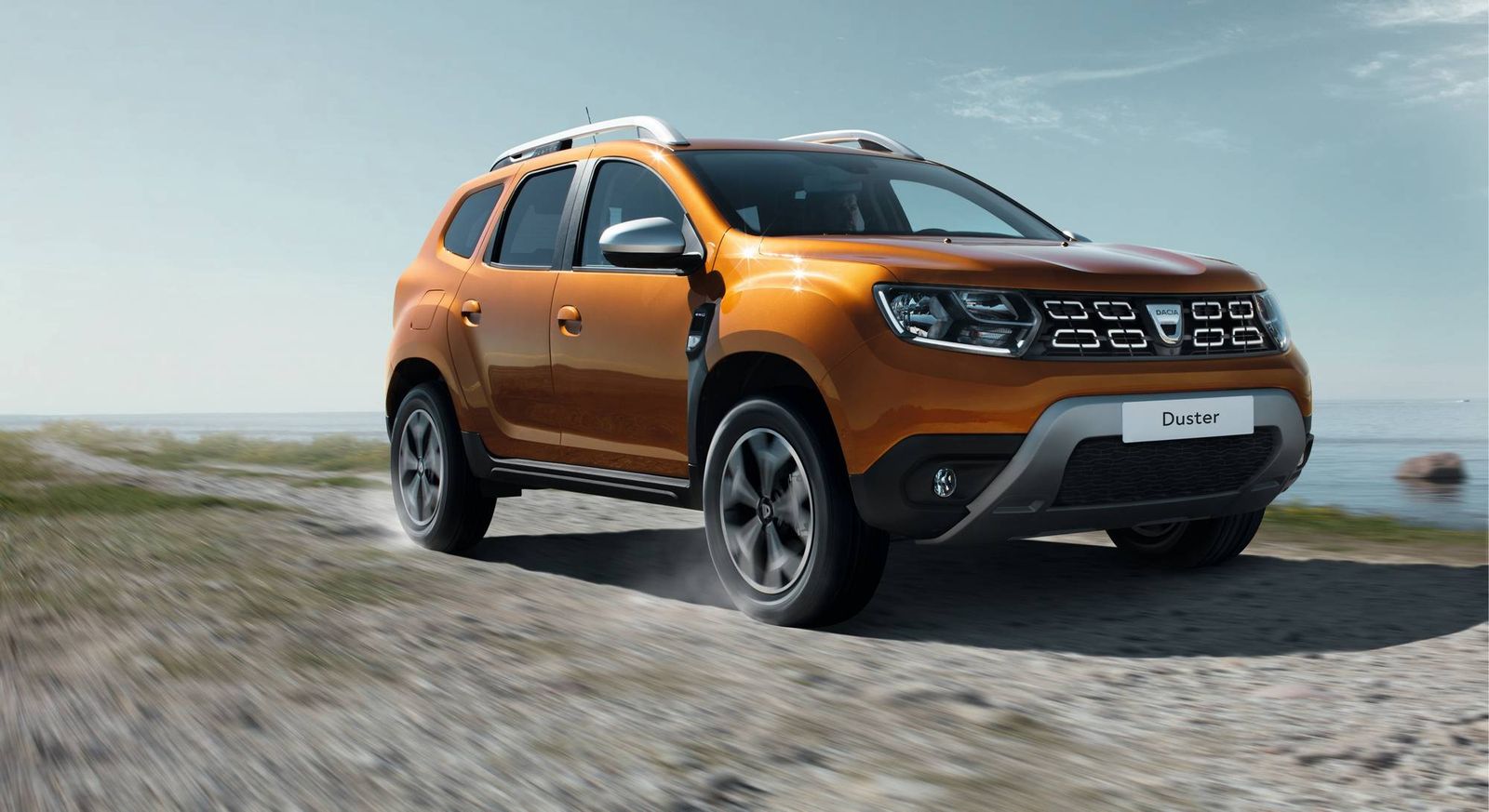 Dacia Duster's second generation is here, and it ticks all the relevant boxes for a family that wants a cheap but modern SUV with off-road capabilities. Well, almost all of them. Here's our first contact review, courtesy of our own Iulian Dnistran, live from IAA Frankfurt 2017.
The new 2017 Dacia Duster was finally revealed at the 2017 Frankfurt Motor Show, and first reactions were positive from all accounts. It looks better, also it keeps what made the former generation loved by a lot of customers (140,000 units sold in Europe in 2016, out of which 20,000 units sold in the UK), and, most of all, it keeps the same affordable base price of €11,900 on the continent and £9,495 in the UK.
So, what's new?
2017 Duster: A new, more modern design
The boxy design of the former gen Duster is now replaced with a sporty-looking one, with LED DRLs and cross-marked taillamps. The new grille looks modern and off-road-ish. New aluminum roof bars and more prominent front and rear skid plates complete the redesign.
The higher belt line means smaller windows, but this should increase Duster's EuroNCAP ratings, which weren't stellar. The windscreen has been brought forward 100 mm and is more steeply raked, which makes the cabin longer while adding more space for the passengers. It also makes the new Duster more aerodynamic.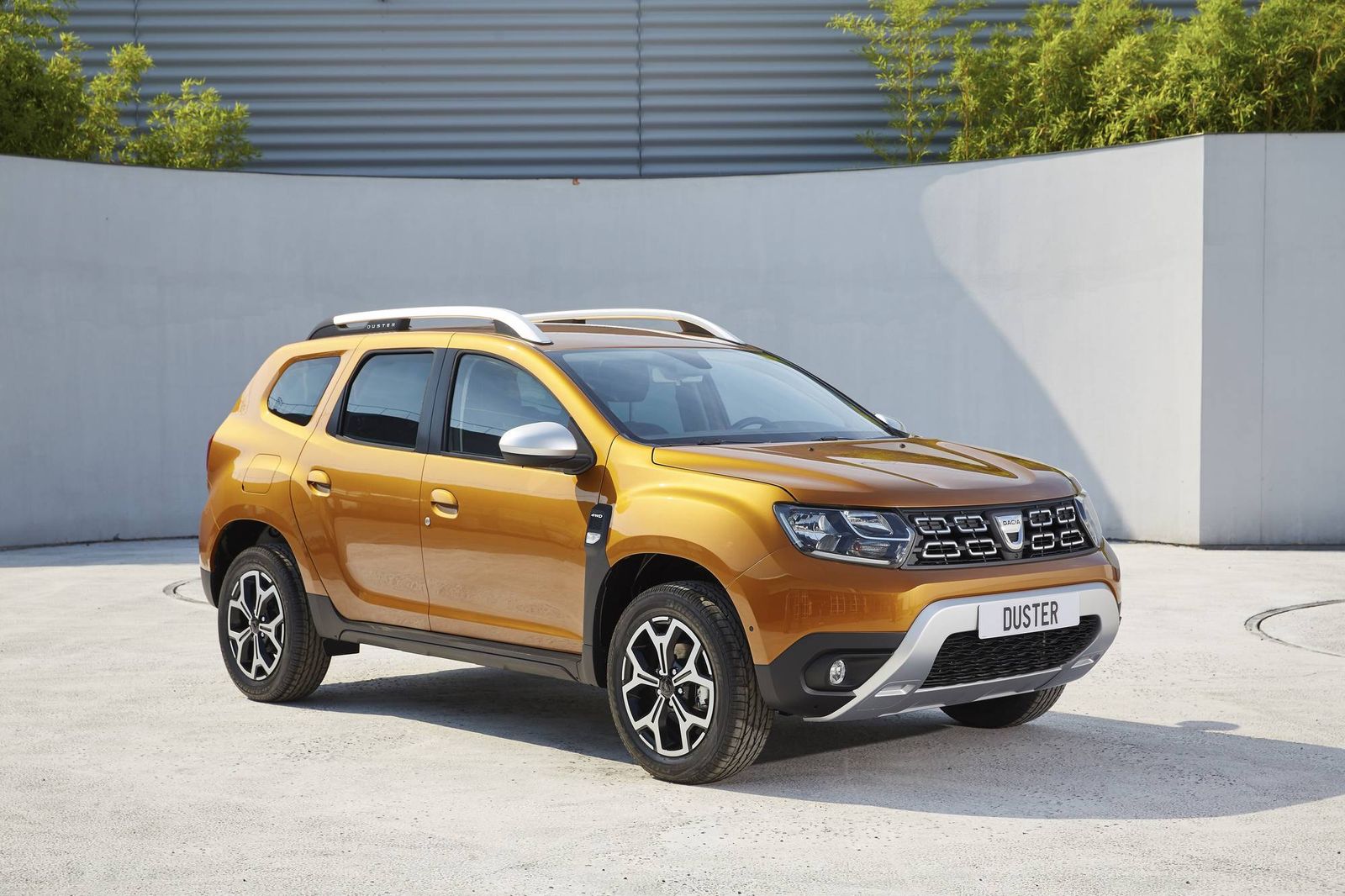 Finally, new 17-inch wheels with more prominent wheel arches complete the package. This Duster will not put you to shame when parked near a former generation Discovery, for example.
2017 Dacia Duster: new quality, but still on a small budget
The main revolution is inside the new Duster. Here, we still have cheap-looking plastics, but the overall feeling is that they've been improved. Seat clothing has been improved a lot. In selected markets (Dacia wouldn't name them yet), you can even have such delights as beige perforated leather if you're ready to spend over €20,000 for a Duster.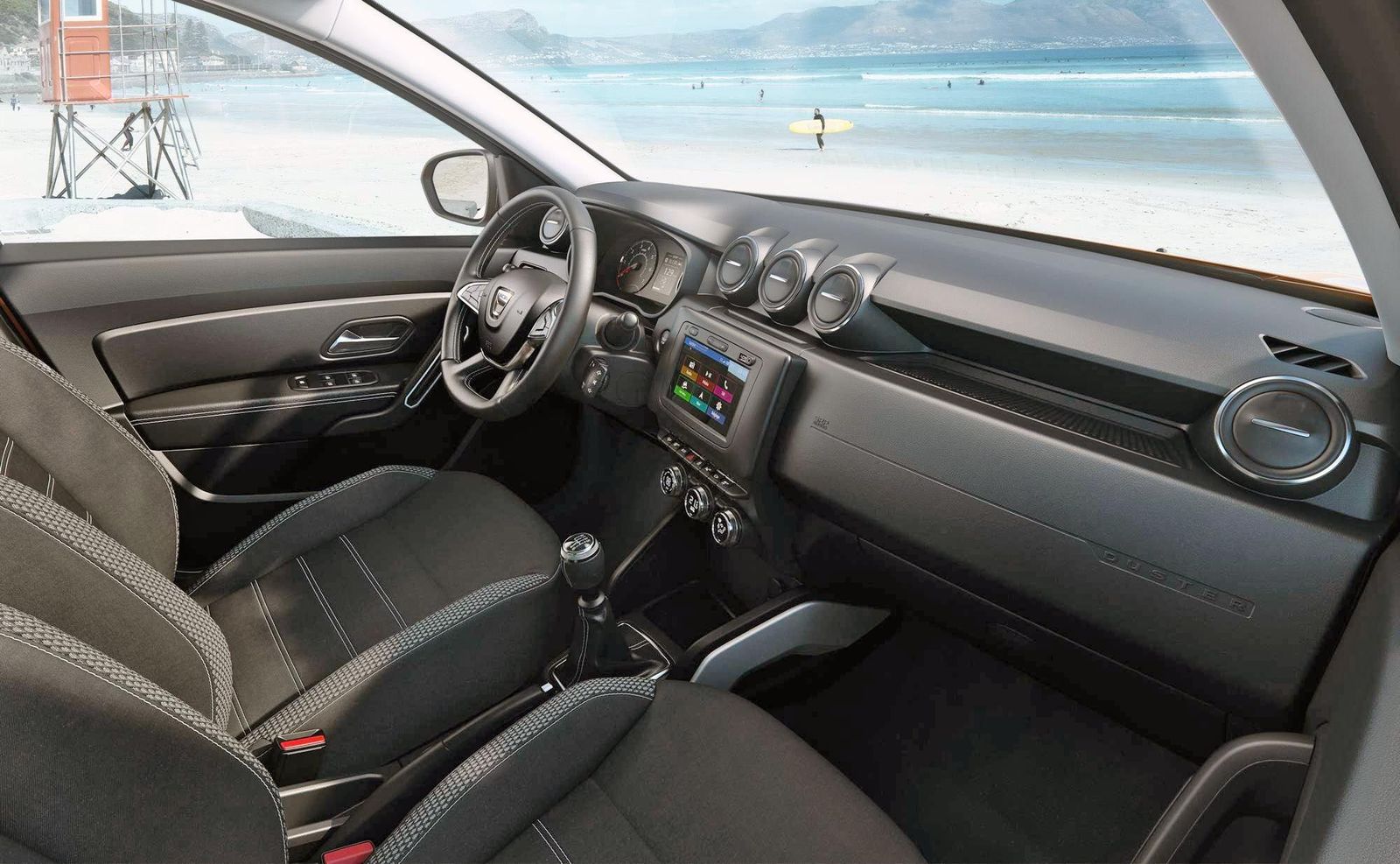 Ergonomics have been improved a lot: the Media Nav Evolution touchscreen is now positioned up on the dashboard where it should have been from the start. Mind you, at first you'll still have the current design, borrowed from the former generation Duster. In the second part of 2018, the new, bigger, and improved Media Nav will complete the dashboard redesign.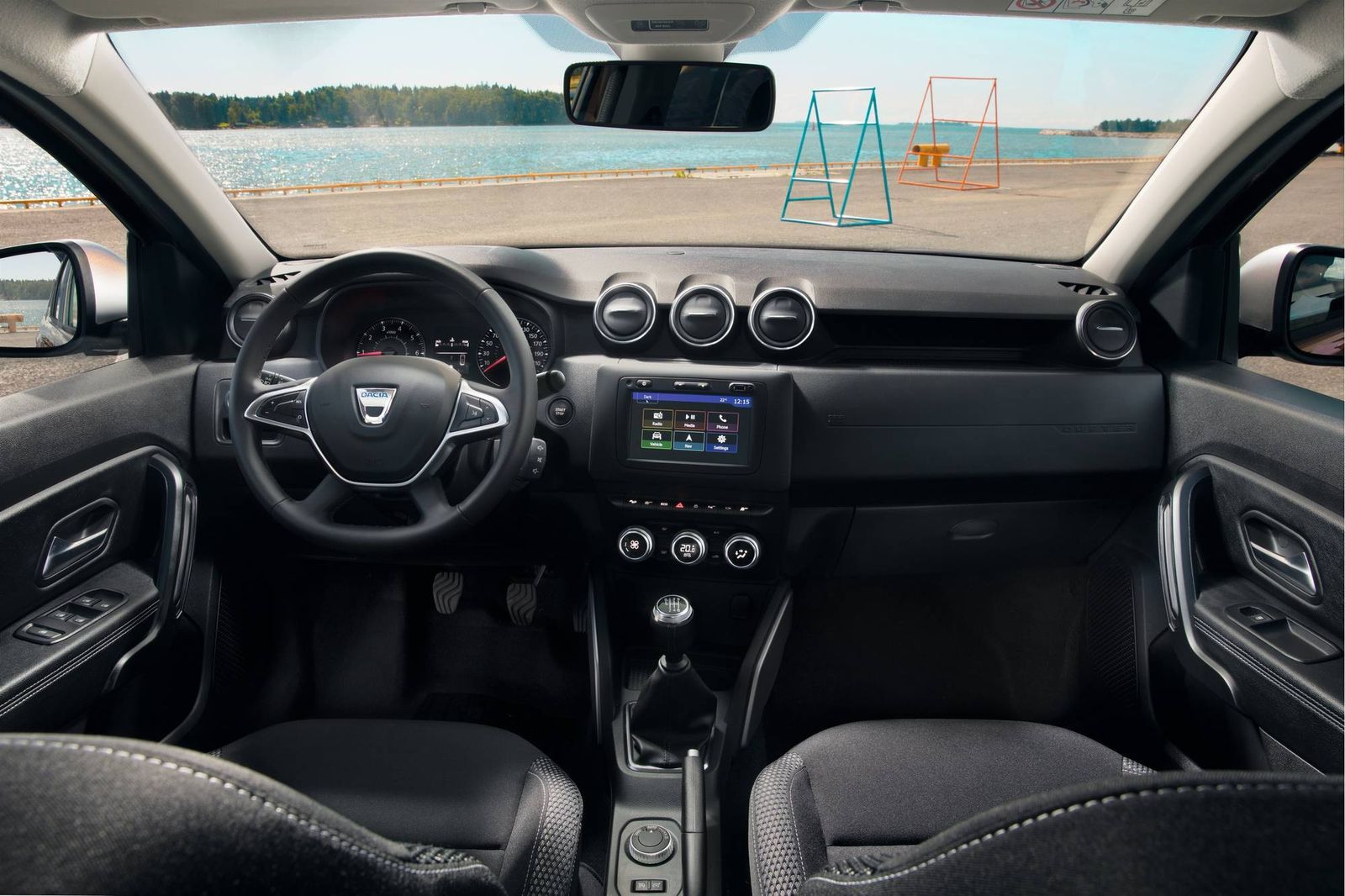 The car horn is on the new multifunction steering wheel, while the mirror and the electric windows controls are finally placed ergonomically. Not so with the cruise control and speed limiter buttons, that are inexplicably placed not on the dashboard, but between the seats, behind the 4×4/4×2 controller. One might question why Dacia didn't put them underneath the mirror controls, but hey, it's Renault designers we're talking about, and they always love to hide the cruise control buttons in the most unexpected places.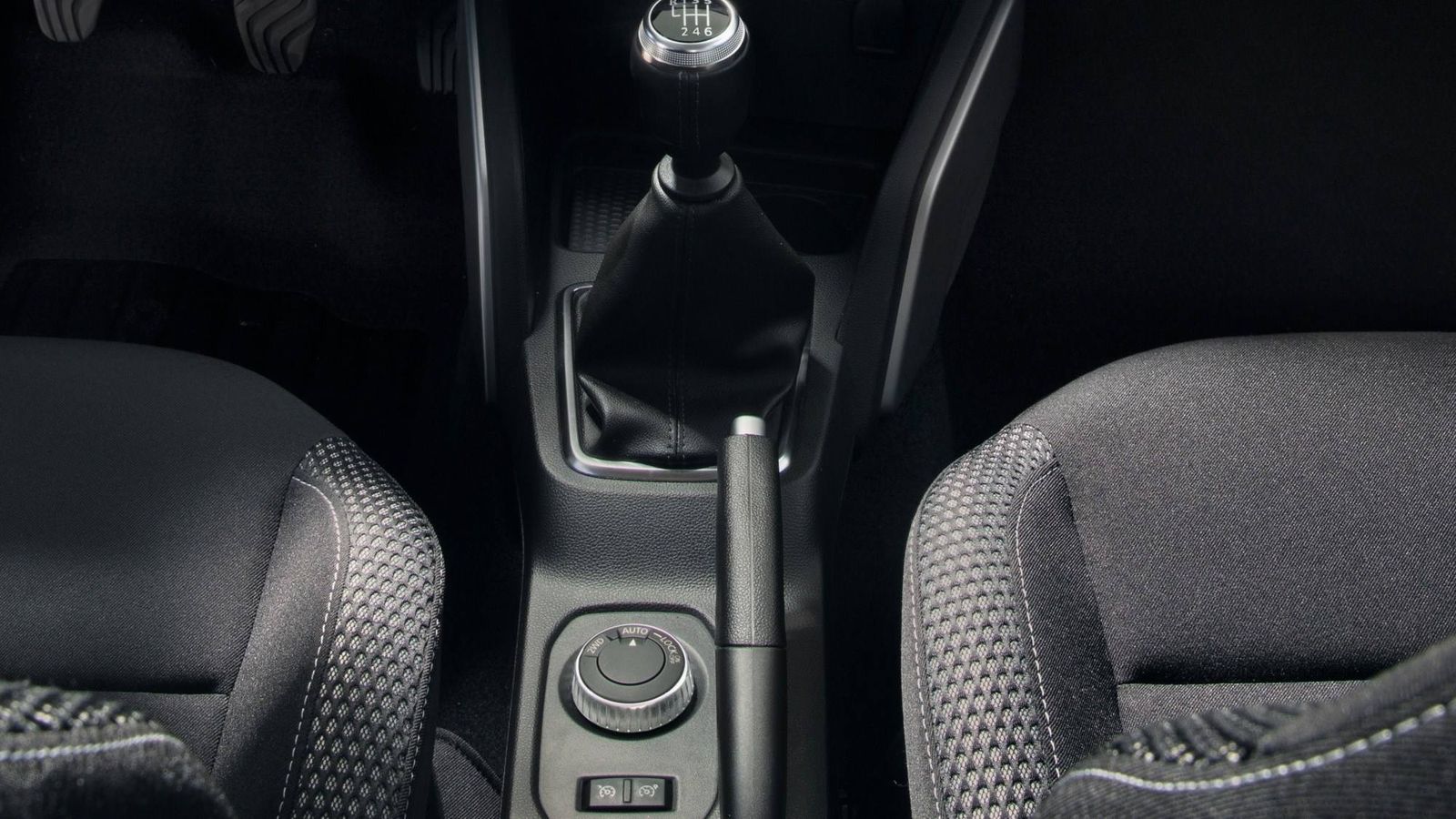 The steering wheel is now adjustable for height (40 mm) and reach (50 mm) to allow the driver select the most comfortable driving position The automated aircon controls are also redesigned and the row of buttons above them is easy to reach and to use. We'll talk more about them below.
Interior space seems to be the same – good enough for the driver and front passenger, acceptable for the rear passengers. The seats have been redesigned, though, and lateral support is much better now. The driver seat also comes with lumbar support now.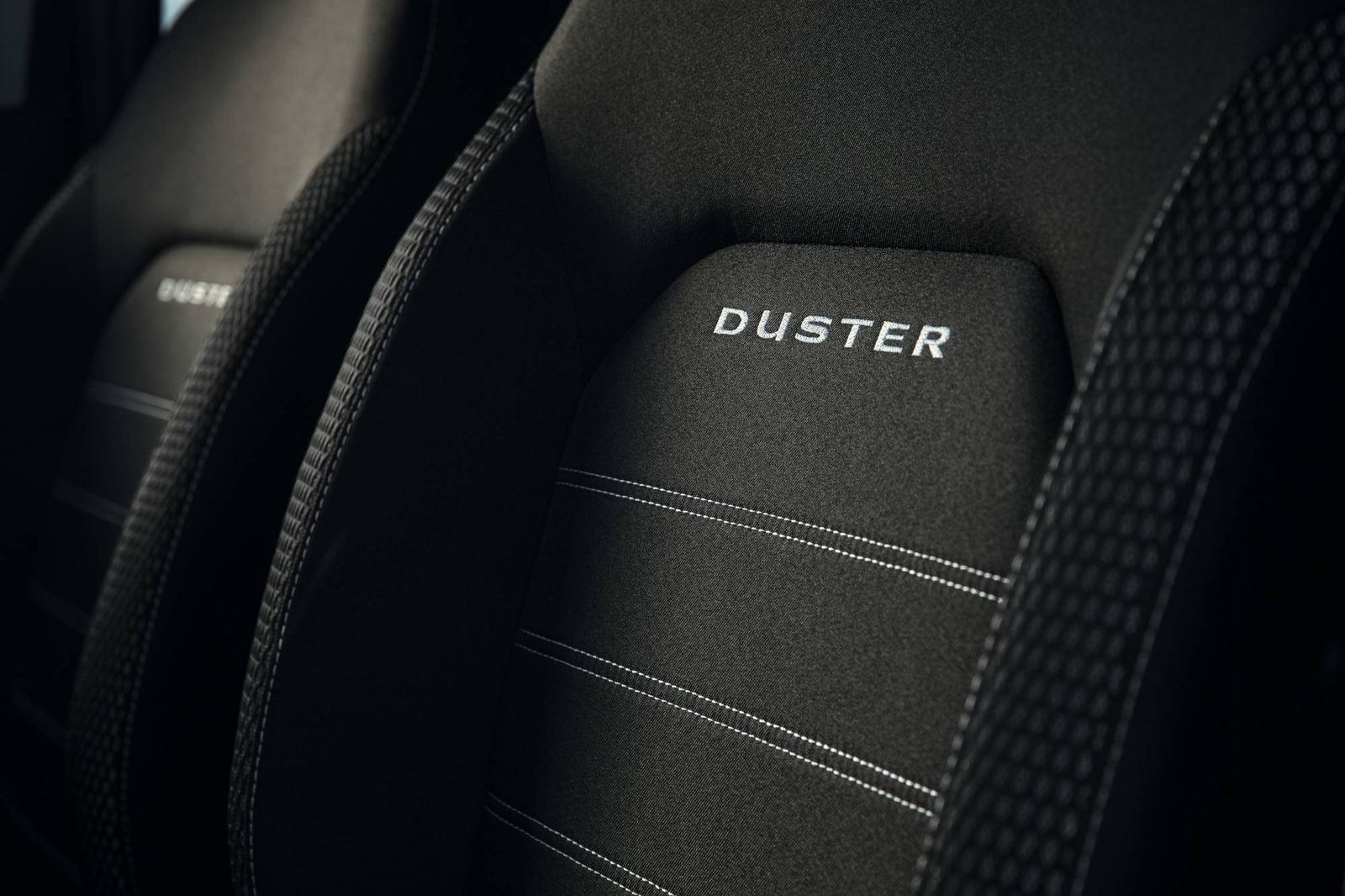 The underbelly of the car has also been reworked: no more ugly exhaust dangling a few inches under the car. Everything is now better packed, and this should also help with the aerodynamics, too.
2017 Dacia Duster – new technology
The new Duster keeps everything the former generation had and adds some features you might expect from a modern car, and even some you might not expect from a budget car.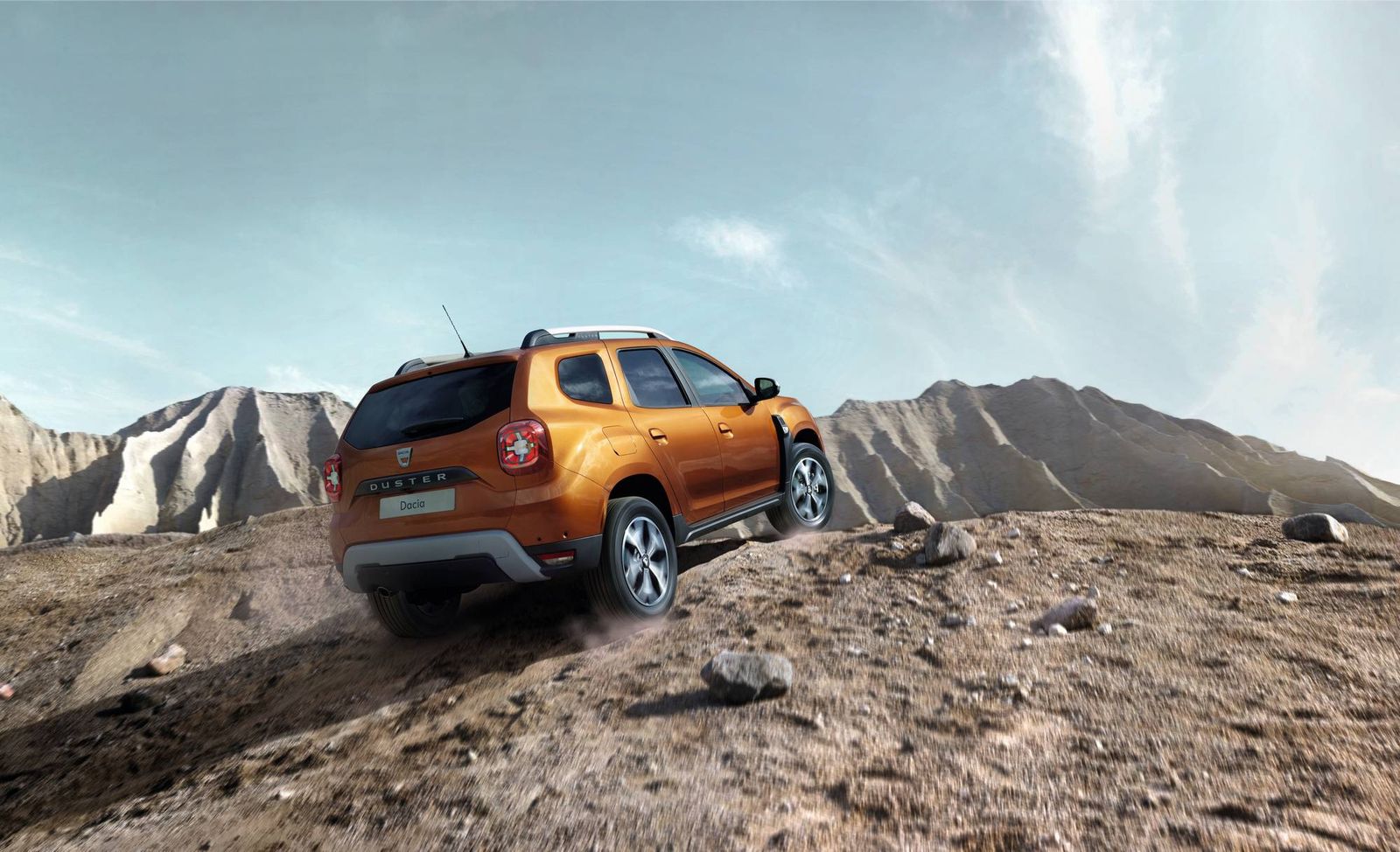 Automatic headlights are now available along with LED daytime running lights, as is a Park Assist function with a rear-view video camera. But you can also have up to four cameras and the multi-view system, that allows the driver to see where he's going in narrow alleys or when off-roading. That's a feature usually reserved for much more expensive cars, albeit it has been applied in a quirky way: you don't actually have a Bird View feature, but four different views with everything that happens around the car. Anyway, it will help you keep your Duster in one piece when going into Land Rover territory.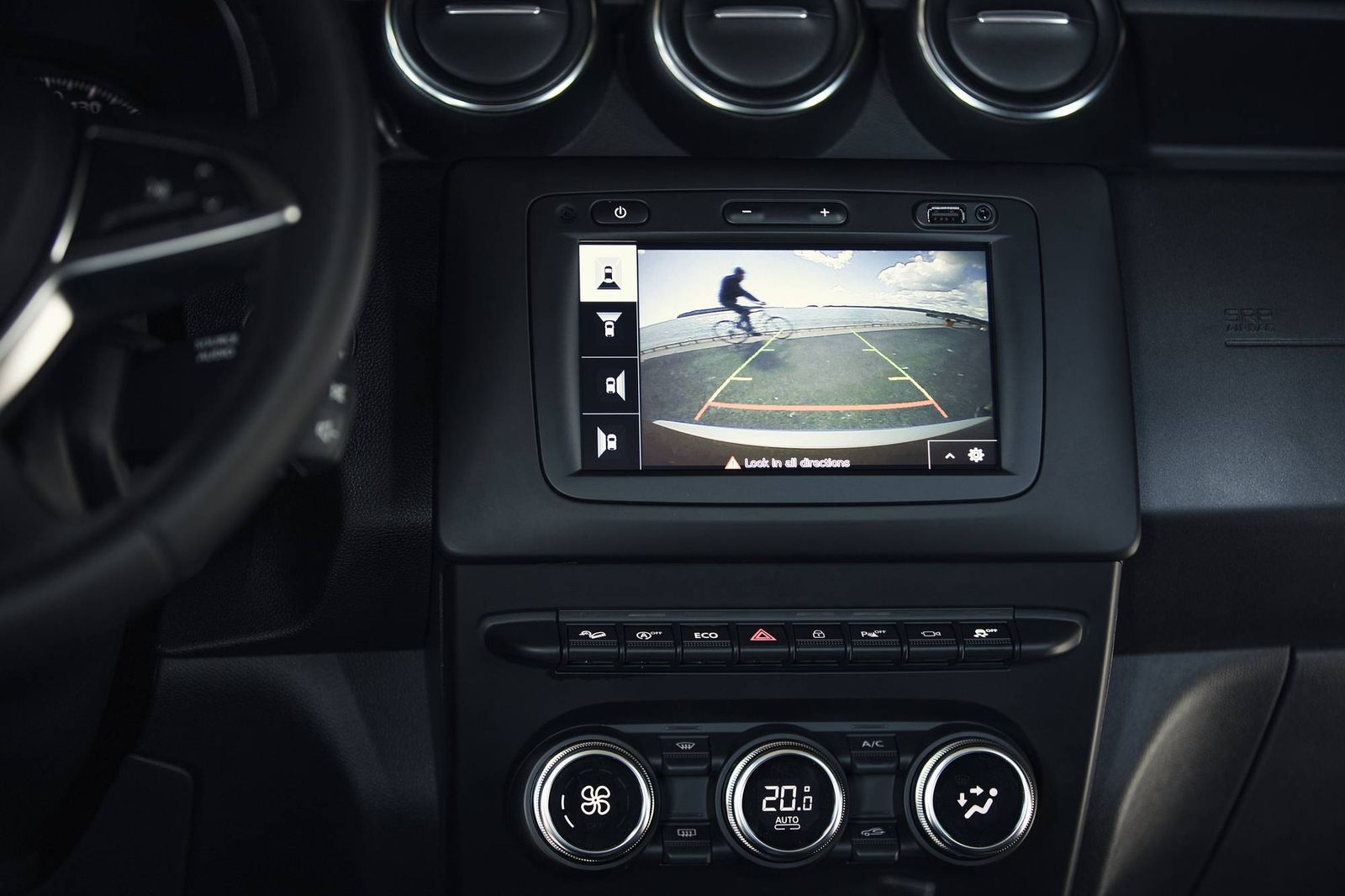 Speaking of Land Rover-like abilities, the Duster has none. I'm only joking. It keeps a high ground clearance (210 mm) and the approach and departure angles of 30 and 33 degrees are decent enough for going up into the mountains on a country road (slightly less than the 30/35 degrees of the former gen). But now, the Duster also has a new Hill Descent function, which could also indicate that the gearbox was reworked. Those that already drove a Duster know that Dacia's engineers found a cheap solution for a low-range-like gearing: the first and second gears were short and allowed the driver to climb or descend some very steep hills without actually having a low-range gear. Well, now it seems that you will enable it from a button. Let's see how this will work out.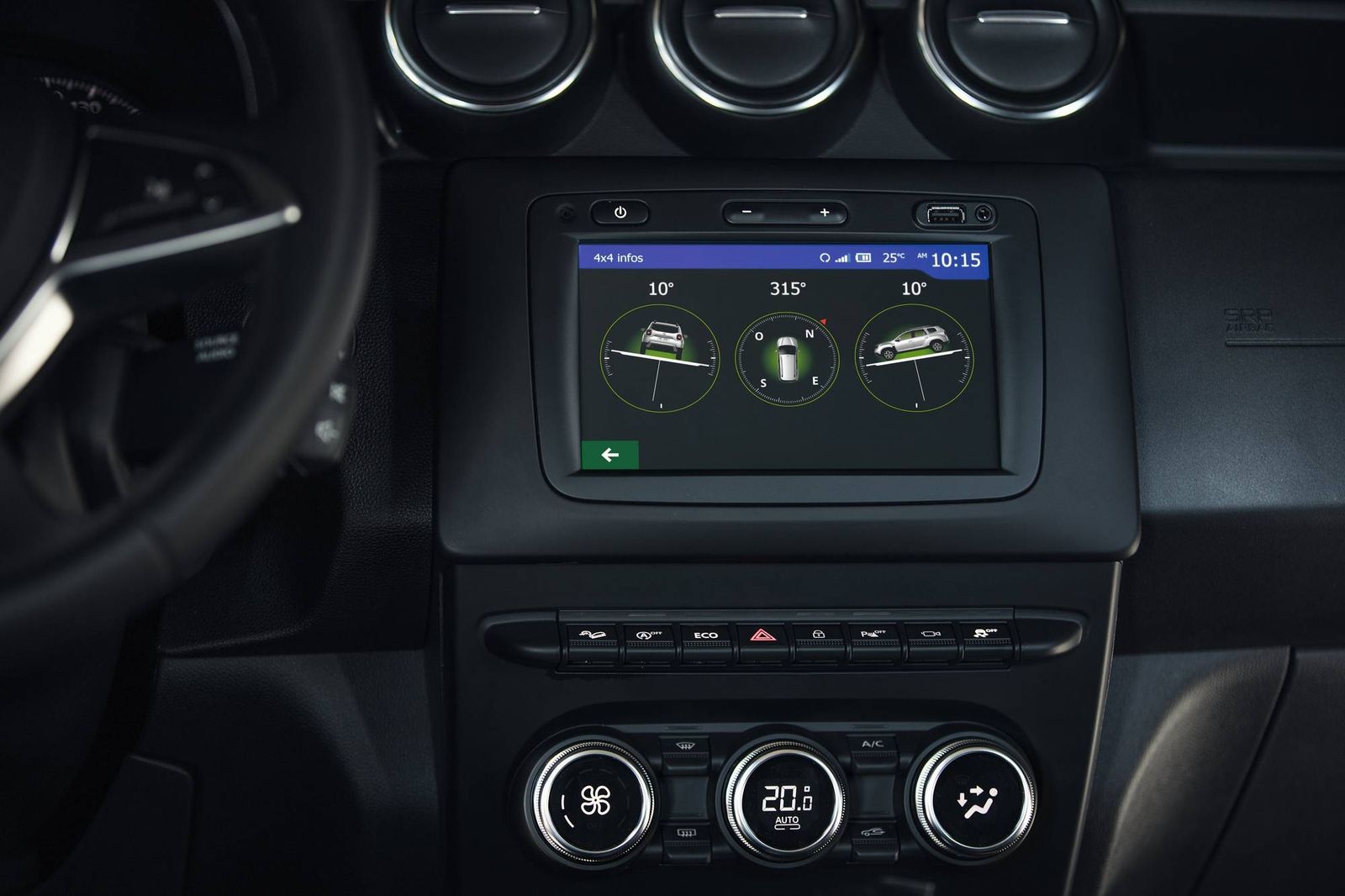 There's also a new app in the Media Nav: the 4X4 monitor incorporates a compass and notifies the driver of the vehicle's angle in real time. Neat!
Safety was also improved by a blind-spot mirror alert and some new curtain airbags. Expect the new Duster to reach four stars at the EuroNCAP (as it doesn't have more advanced features like automated braking and such).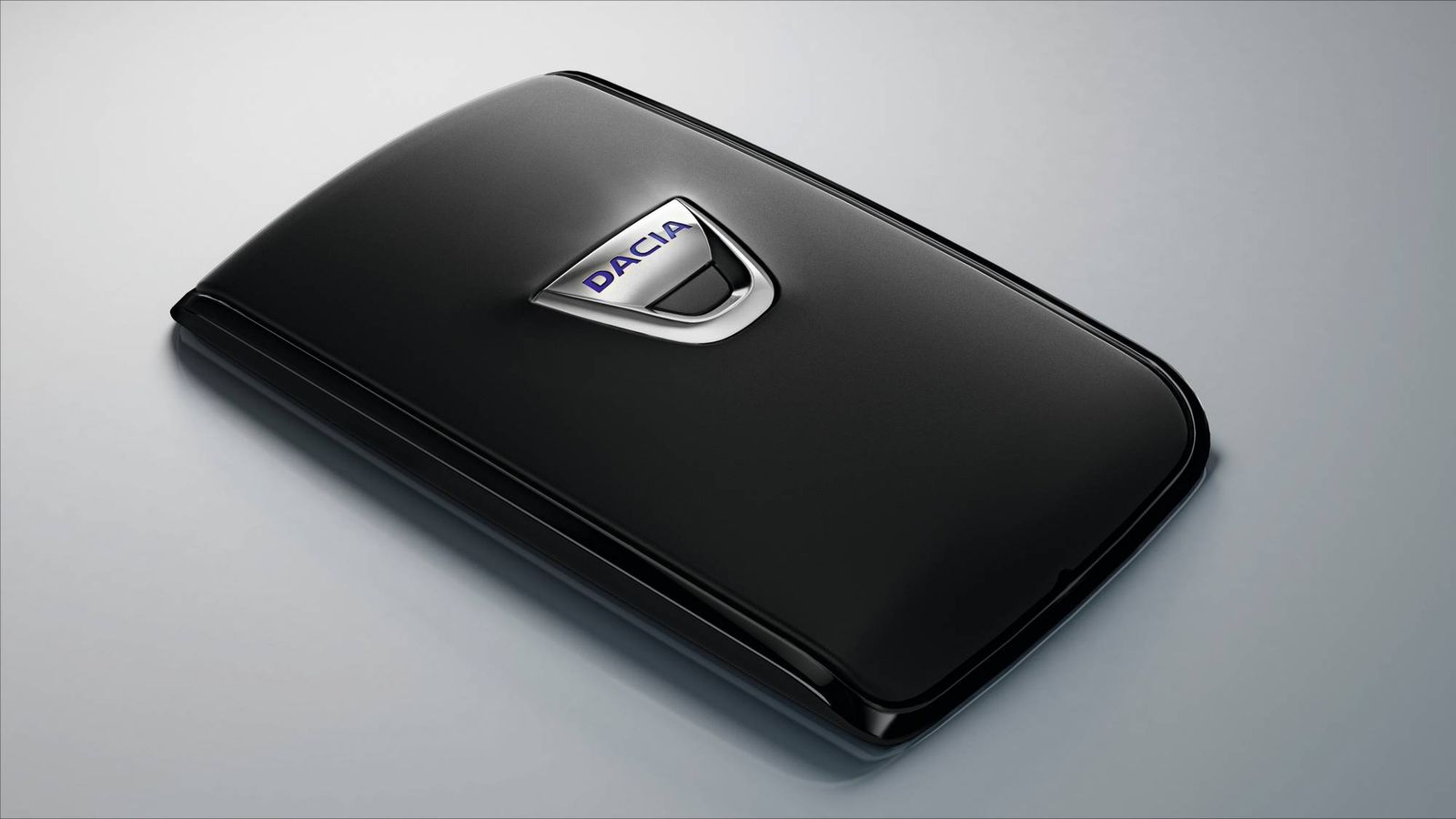 Last, but not least, you can get your Duster with a keyless entry system that comes with a nice black card with a silver Dacia logo on it. It's borrowed from the current Megane and it really looks nice, making us forget the ugly key Duster owners (like ourselves) use on a daily basis.
What's not new: Dacia Duster's engines
Unfortunately, the revolution stops here, as the new Duster comes with rather bland engines. You have a choice of two petrol engines: the SCe 115 (2WD and 4WD versions) and the TCe 125 (2WD and 4WD versions) which both use a manual gearbox. There are also two diesel engines: the dCi 90 (2WD version) and the dCi 110 (2WD and 4WD versions), again both mated to a manual gearbox. The dCi 110 engine can be specified with EDC automatic transmission, but only in the 2WD version, which is a shame. An LPG version of the SCe 115 unit is also optionally available.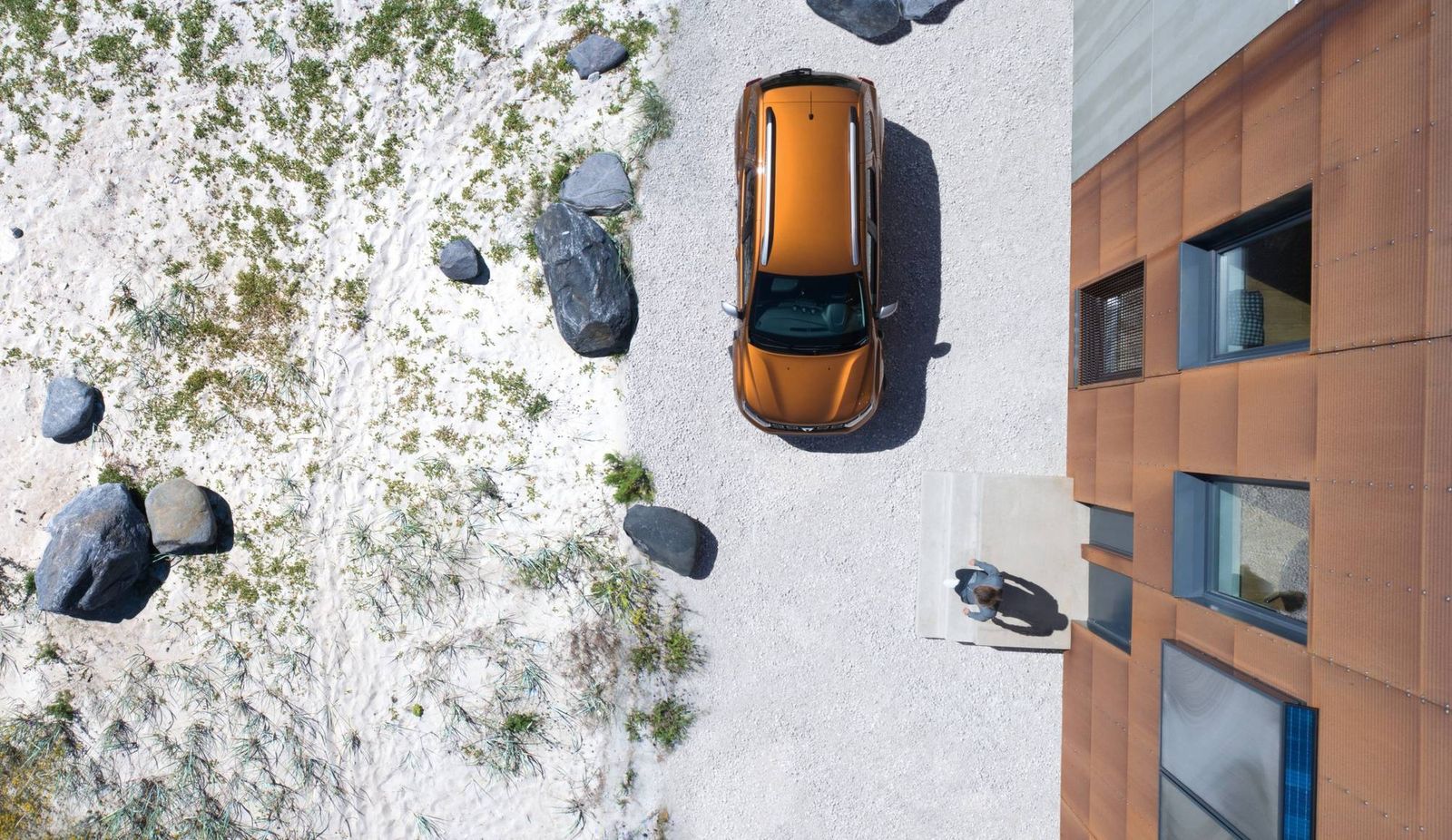 All these are decent engines and will cost you little in taxes due to their small size, but we had expected at least a 1.6 dCi 130 hp under the hood. Who knows, maybe in the future?
Verdict: looks like a winner
Anyway, our first contact review has a simple outcome: the new Dacia Duster looks like a winner. If the current generation still sells like hot pancakes, the new car has all the features a small family looking for an SUV could ask for. As mentioned before, the prices will start at the same level, which makes the Duster the most affordable SUV on the market. But it remains to be seen how much you'll be forced to spend in order to get the new Duster with all the bells and whistles. Not much more than €20,000, we guess. Still cheap for a leather-clad 4×4, isn't it?
We'll update this article when final prices will be officially available. Until then, tell us what do you think about it in the comments below. We'd like to hear from you.