Together with a Mercedes-AMG GLE 53 4Matic+ Coupe version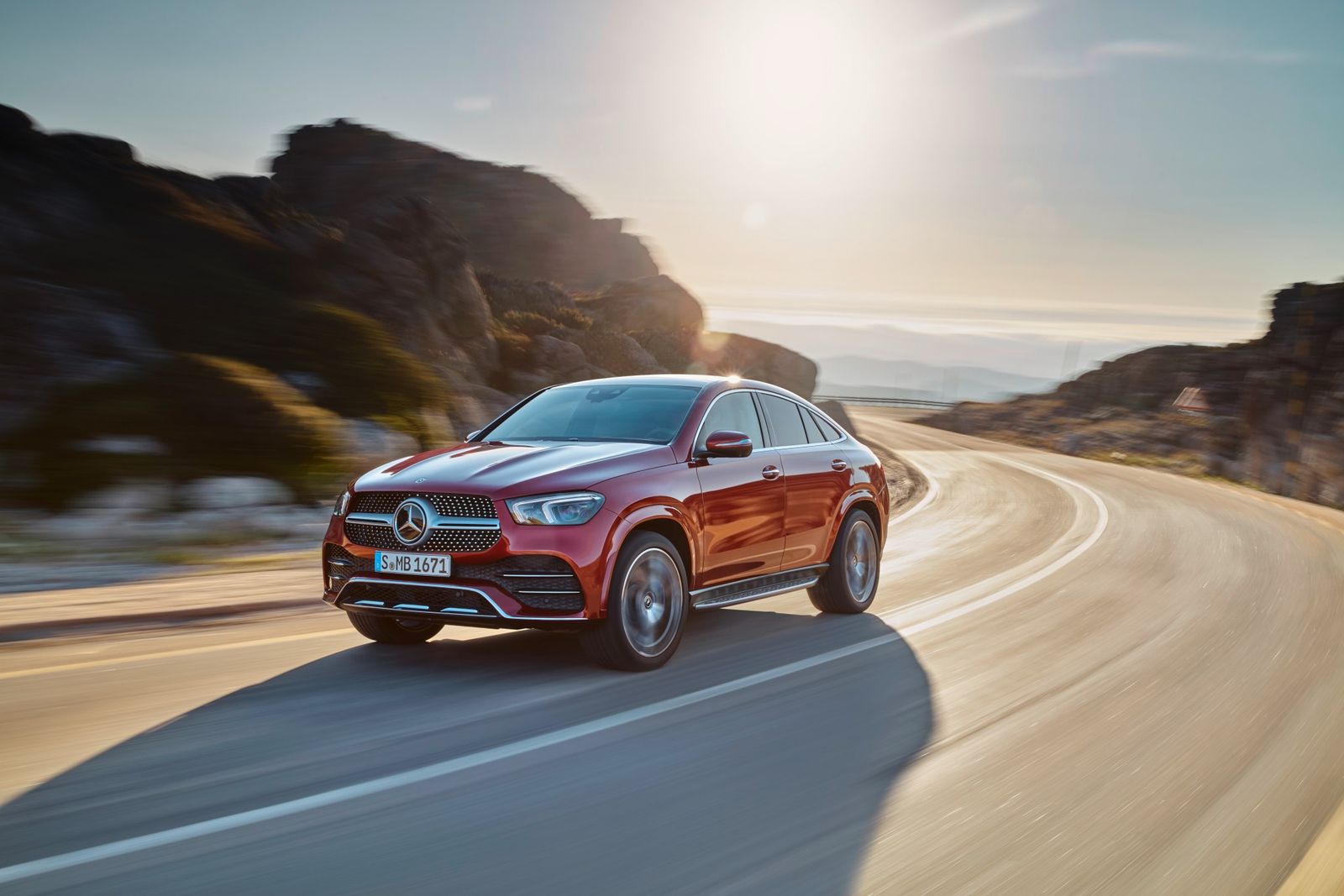 The new GLE Coupes from Mercedes-Benz and Mercedes-AMG are being presented to the public for the first time at the International Motor Show in Frankfurt (12.-22.09.2019).
They will arrive at the dealerships in spring 2020.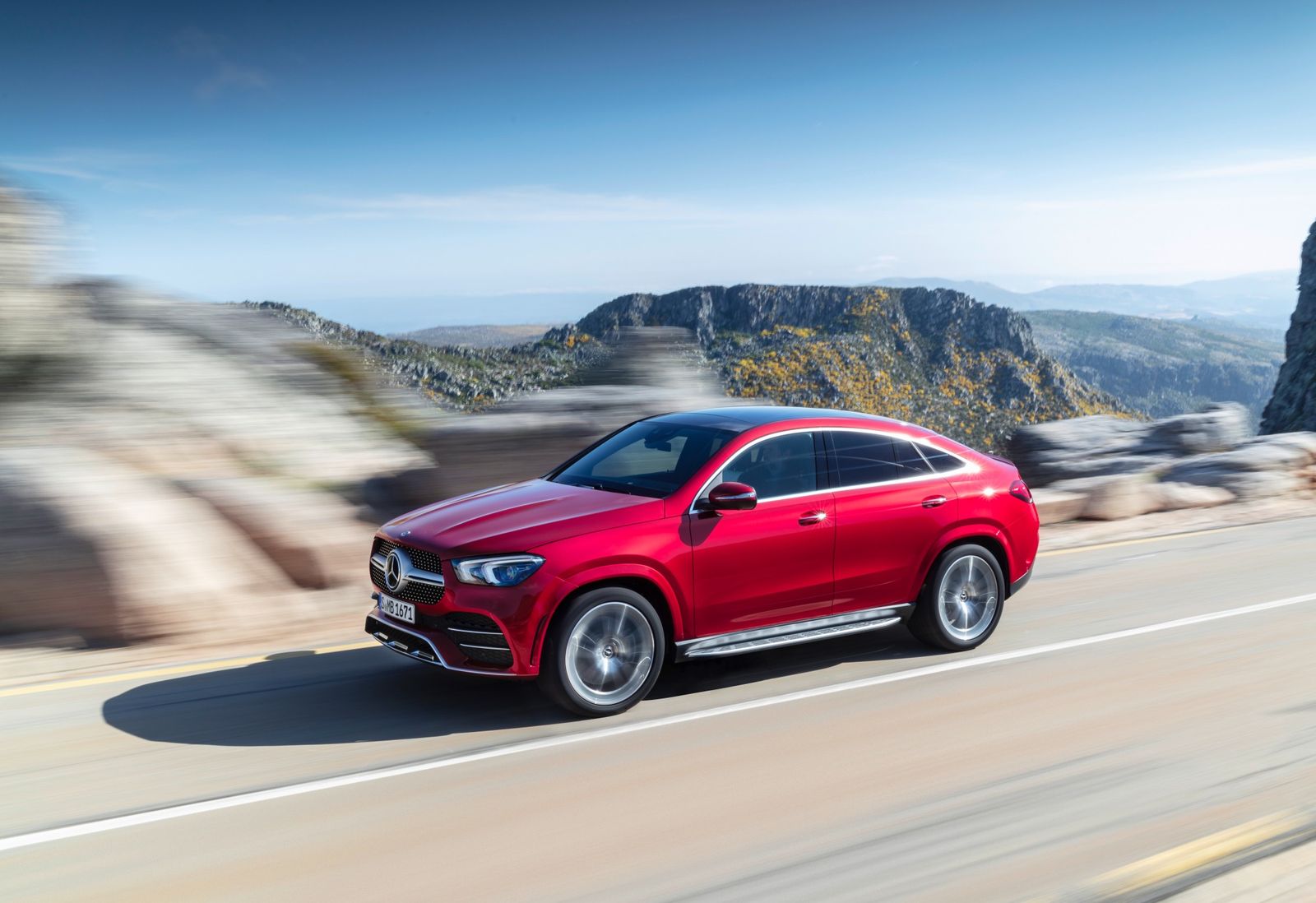 This is the second-generation GLE Coupe and the eighth SUV model in the Mercedes-Benz range. It shares the same platform with the standard GLE, but the Coupe is 15 mm longer and 63 mm wider. Its wheelbase is 20 mm longer than the previous version.
Mercedes also claims aerodynamic efficiency has improved by 9% compared with the old generation.
The front view combines characteristics of the Mercedes-Benz SUV family with clear coupé attributes: the diamond radiator grille with the single horizontal louvre references the other coupés in the Mercedes-Benz range.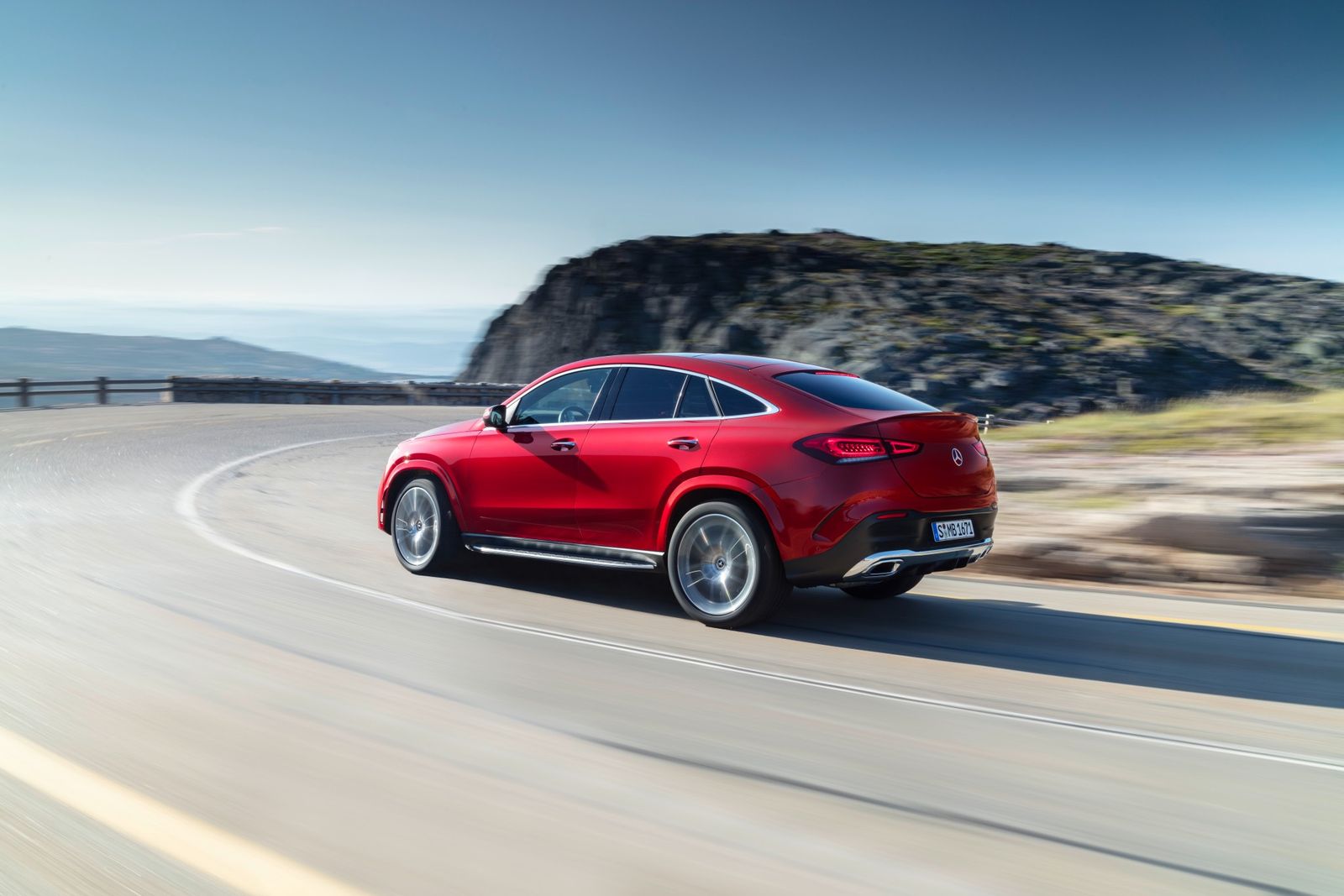 The back is entirely different, with a raked rear window and a bespoke rear-end shape. Wheels sizes are from 19in to 22in.
The interior is also similar to the GLE with the same dashboard layout with two 12.3in screens and a raised centre console.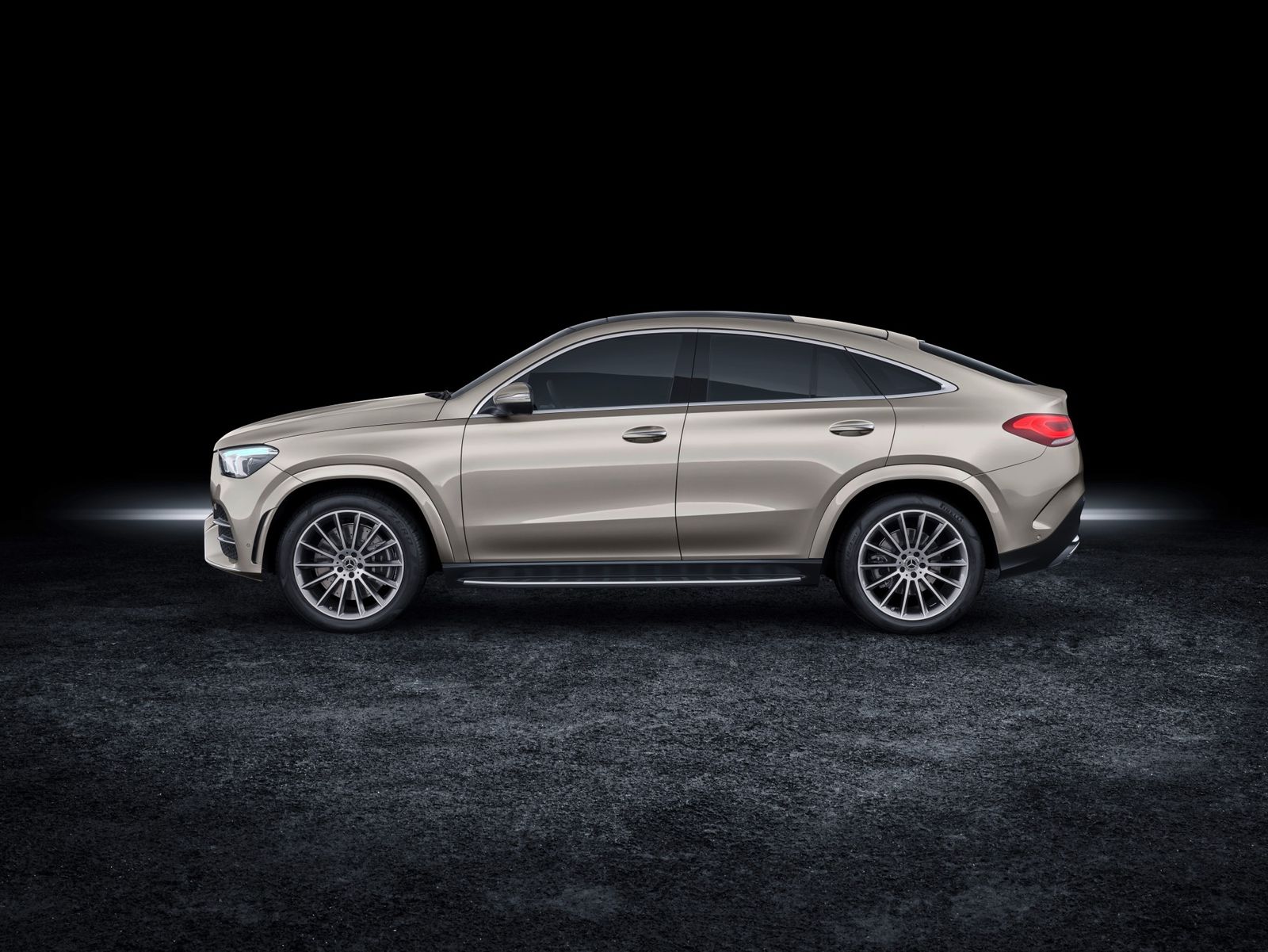 The upper surface is covered in Artico man-made leather upholstery as standard in the GLE Coupe. The sporty emphasis comes from the standard sports seats, offering good lateral support, with an Artico cover and the new sports steering wheel with a nappa leather rim, which is also standard in the coupe.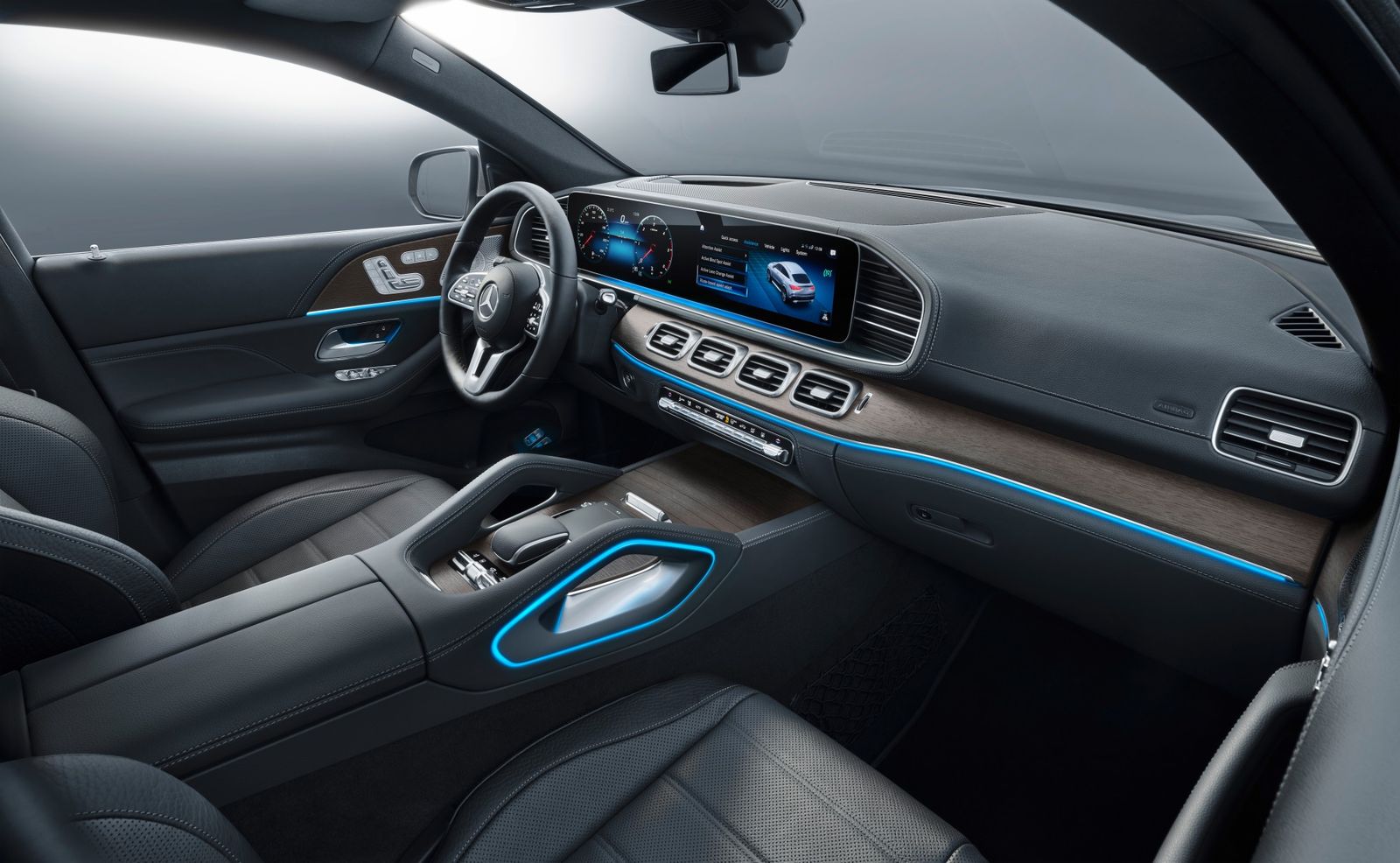 The chassis of the new Mercedes-Benz GLE Coupe is using a different tuning from its sibling for a more sportier driving experience. The 48V E-Active Body Control is available.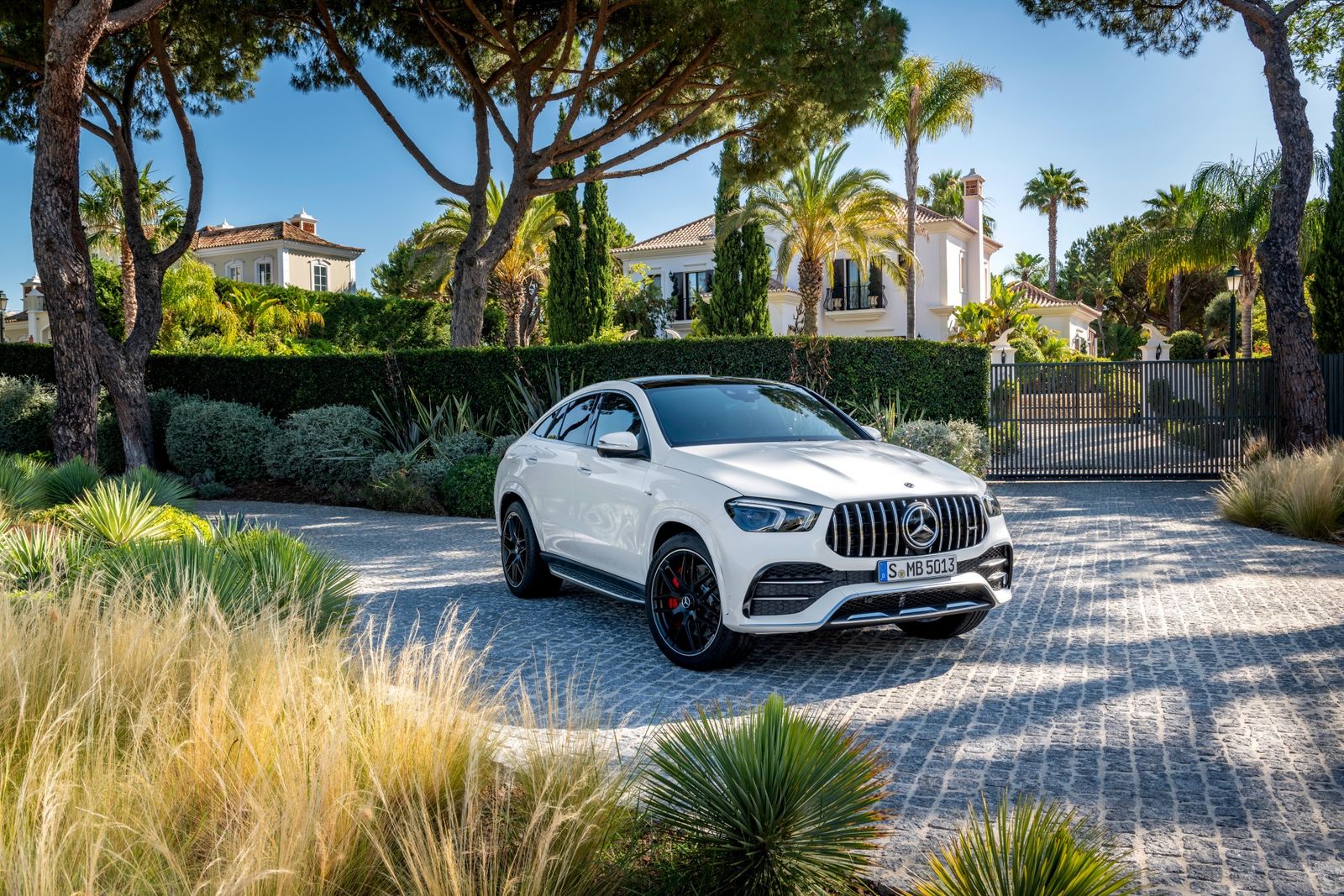 At launch, the new GLE Coupe is offered in two versions of the 3.0-litre six-cylinder diesel engine with all-wheel drive. The 350 d offers 272 hp and 600 Nm, while the 400 d is rated at 330 hp and 700 Nm of torque.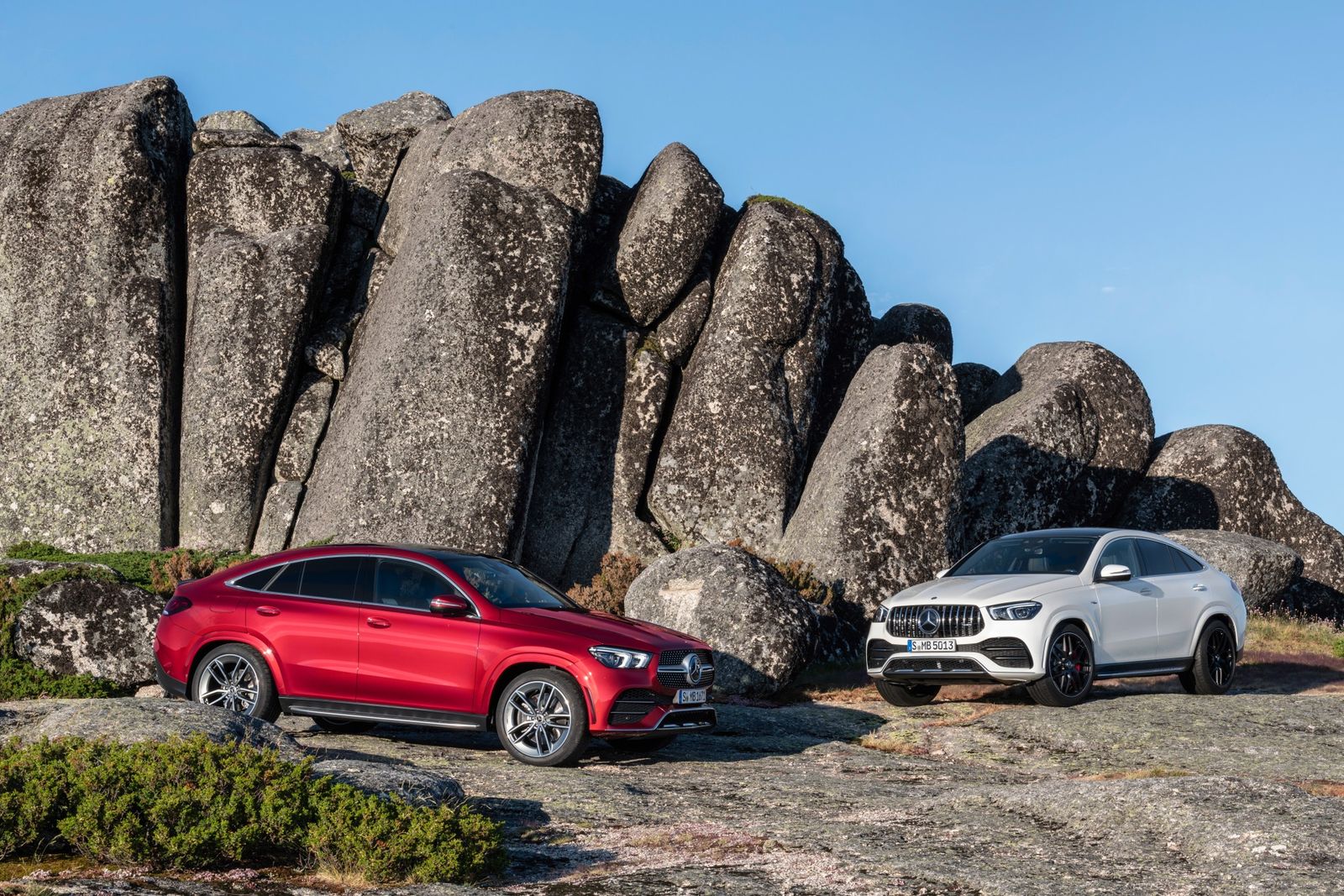 But, this is not all. Mercedes has also an AMG version of the new GLE Coupe. The large SUV Coupe has received the Affalterbach treatment and the GLE 53 4Matic+ Coupe is the result. It uses the 3.0-litre six-cylinder in-line engine with 435 hp and 48 volt technology, 4Matic+ all-wheel drive and the 9-speed automatic transmission.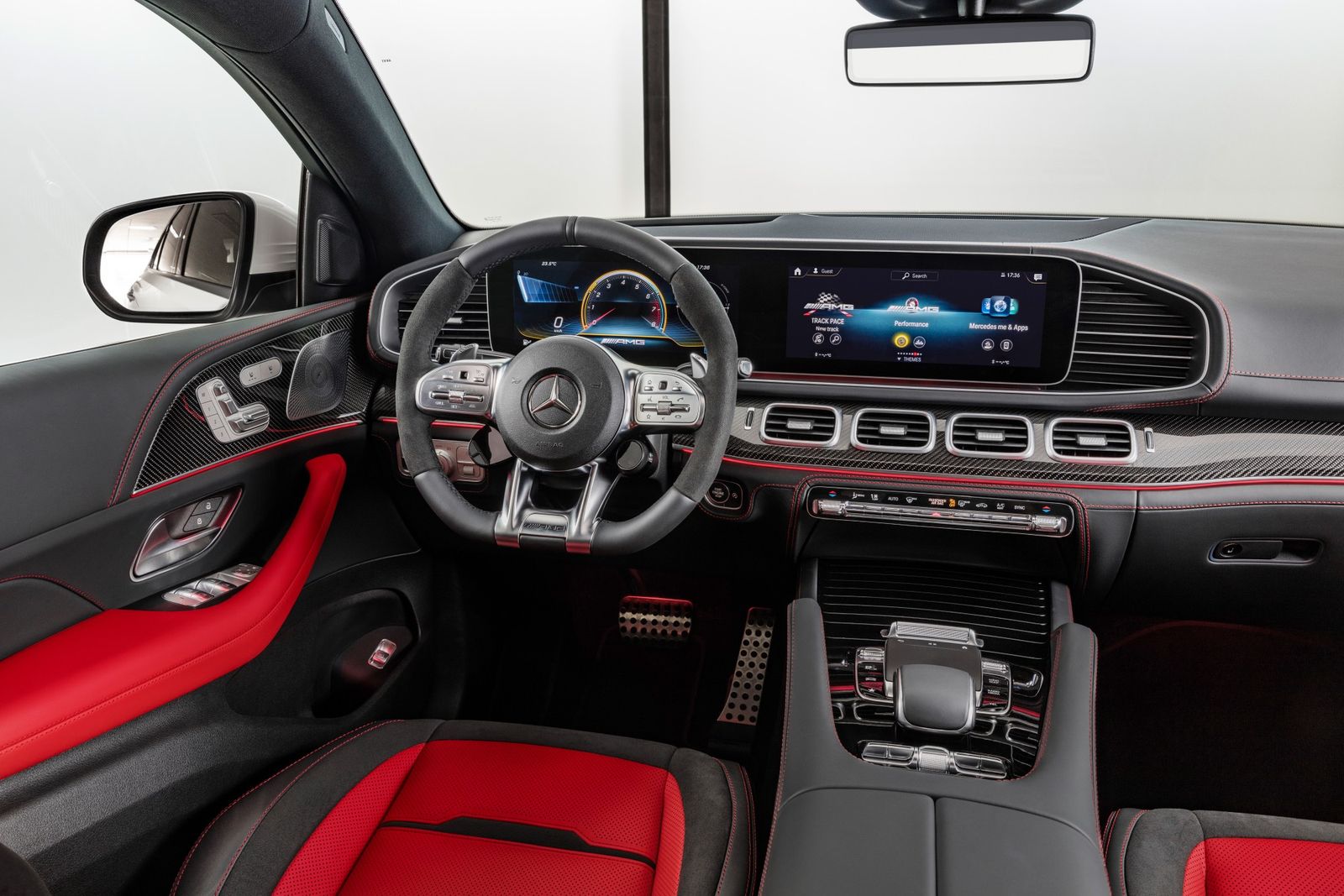 It can accelerate from 0-100 km/h in 5.3 seconds and reaches an electronically limited top speed of 250 km/h.