It's joined by its A-Class and B-Class hatchback siblings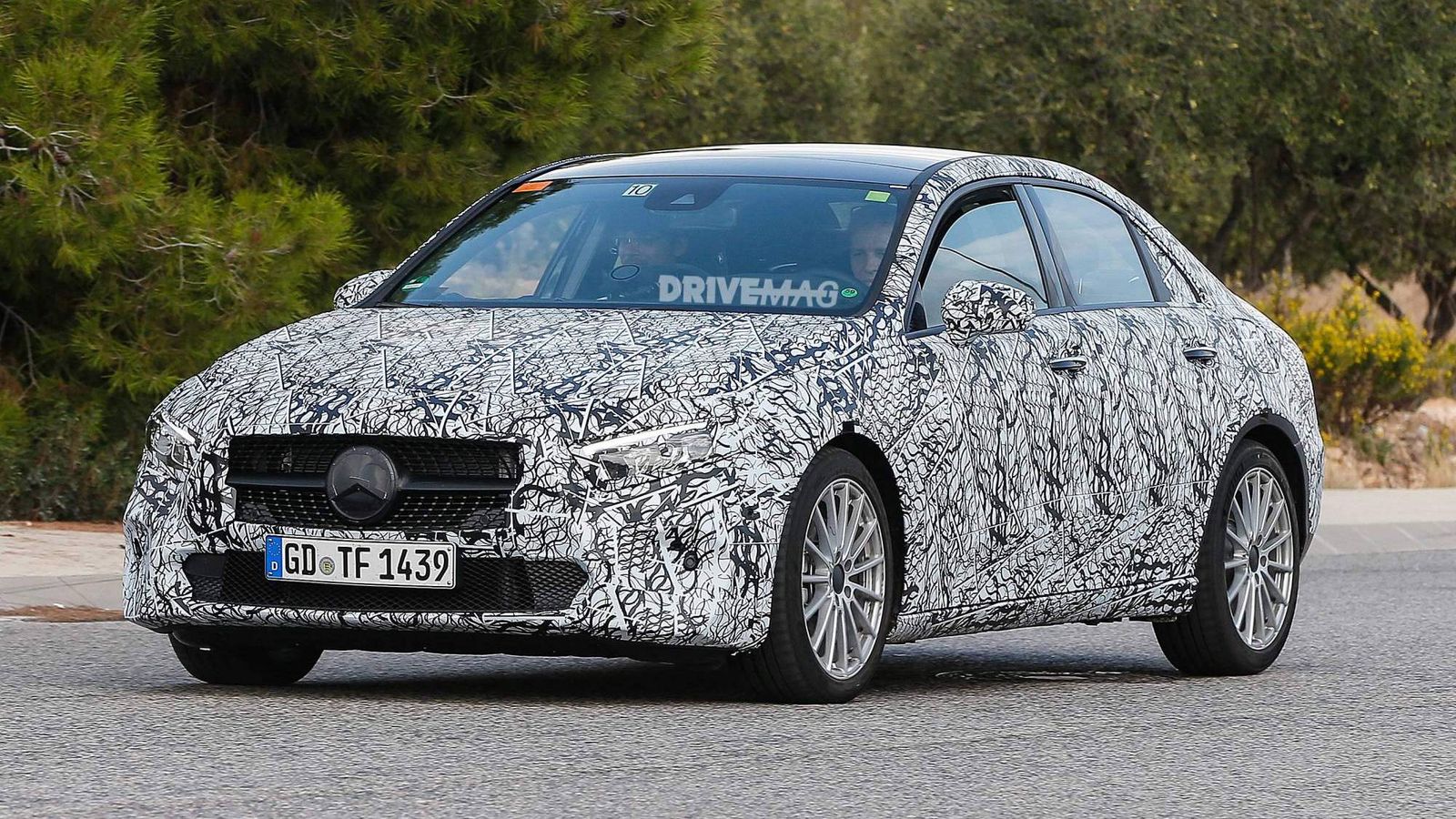 Mercedes-Benz has sold more than two million copies of its current compact family of vehicles since 2012, which is why the automaker is putting a lot of money into the next-generation A-Class and B-Class.
Our spy photographers have caught on camera not only the future A-Class and B-Class hatchbacks but also the A-Class Sedan, a model that will compete with the Audi A3 Sedan and the upcoming BMW 1 Series Sedan.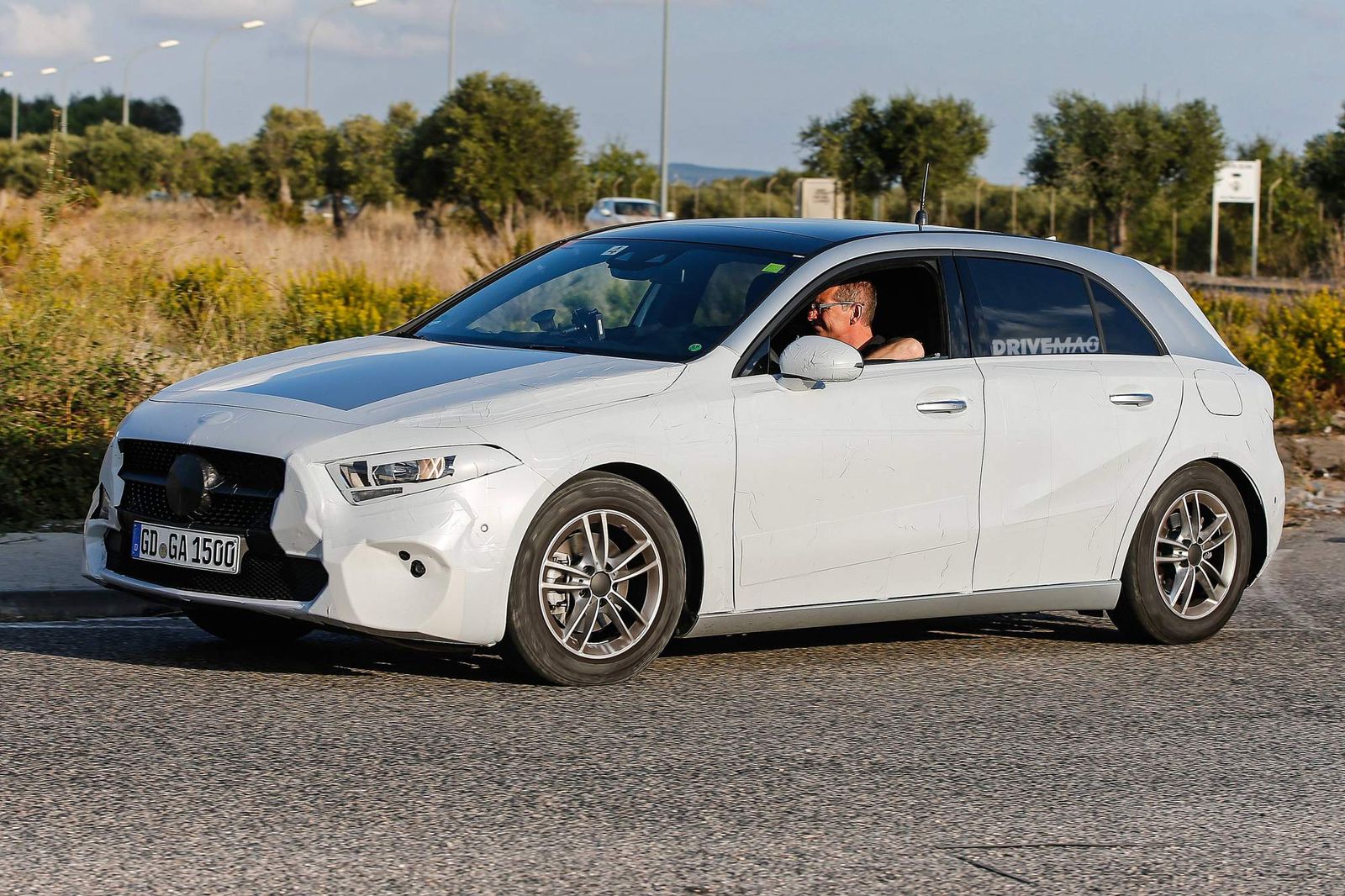 A quick glance at the photos is enough to realize where Mercedes-Benz designers took inspiration from: the Concept A Sedan unveiled earlier this year at the Shanghai Auto Show. Clearly, that holds true for the A-Class hatchback and sedan more than the B-Class which has a bulkier shape.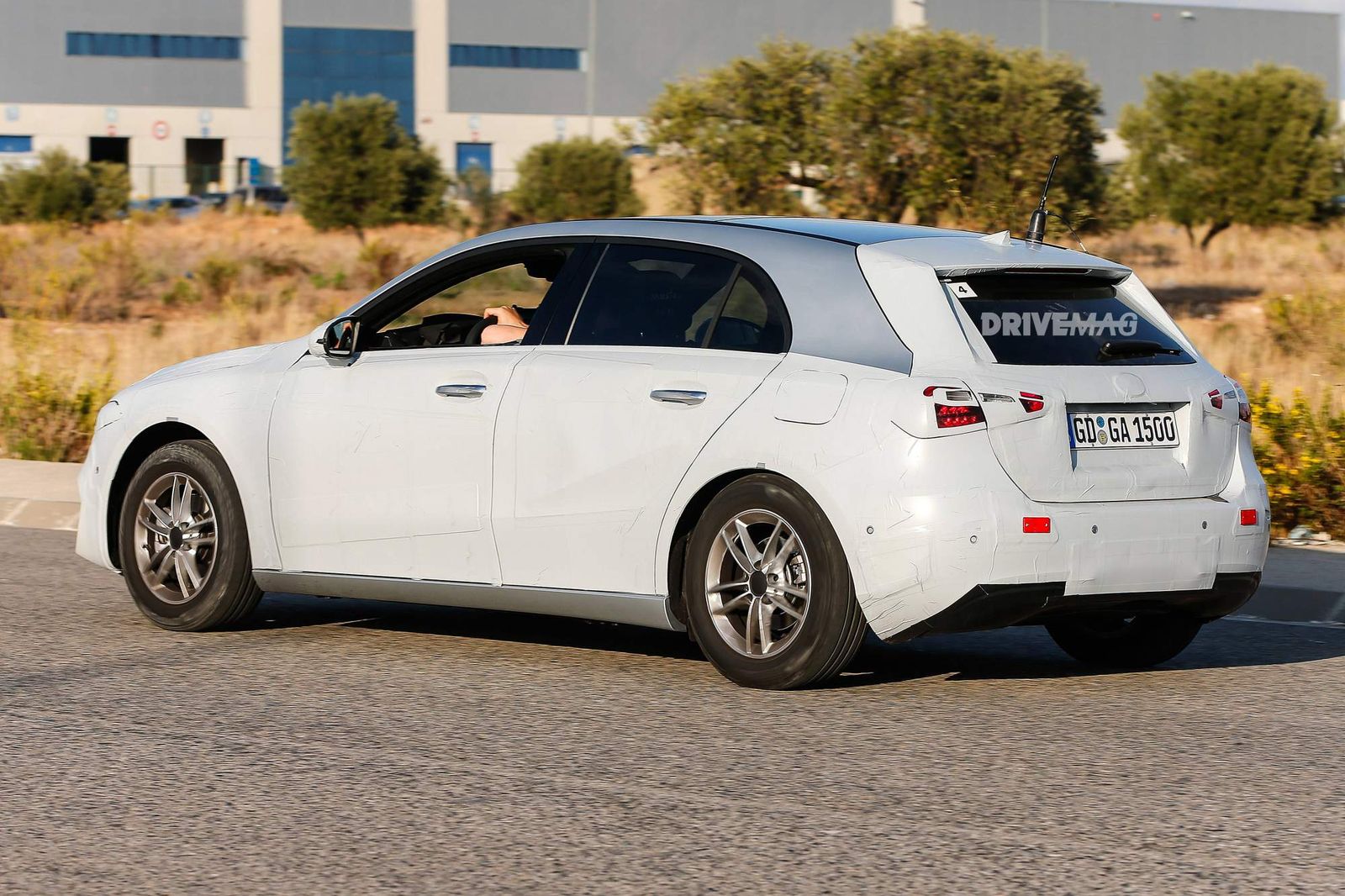 Compared to the current W176 A-Class, the upcoming model appears wider and flatter, which means the car not only looks more dynamic but should be more stable in corners too. The new A-Class doesn't look longer than the current model, but it's expected to be roomier thanks to the improved packaging of the new MFA platform. The boot is also likely to swallow more stuff — as the photos show, it has a more generous opening than before which means it will be easier to load bulky items.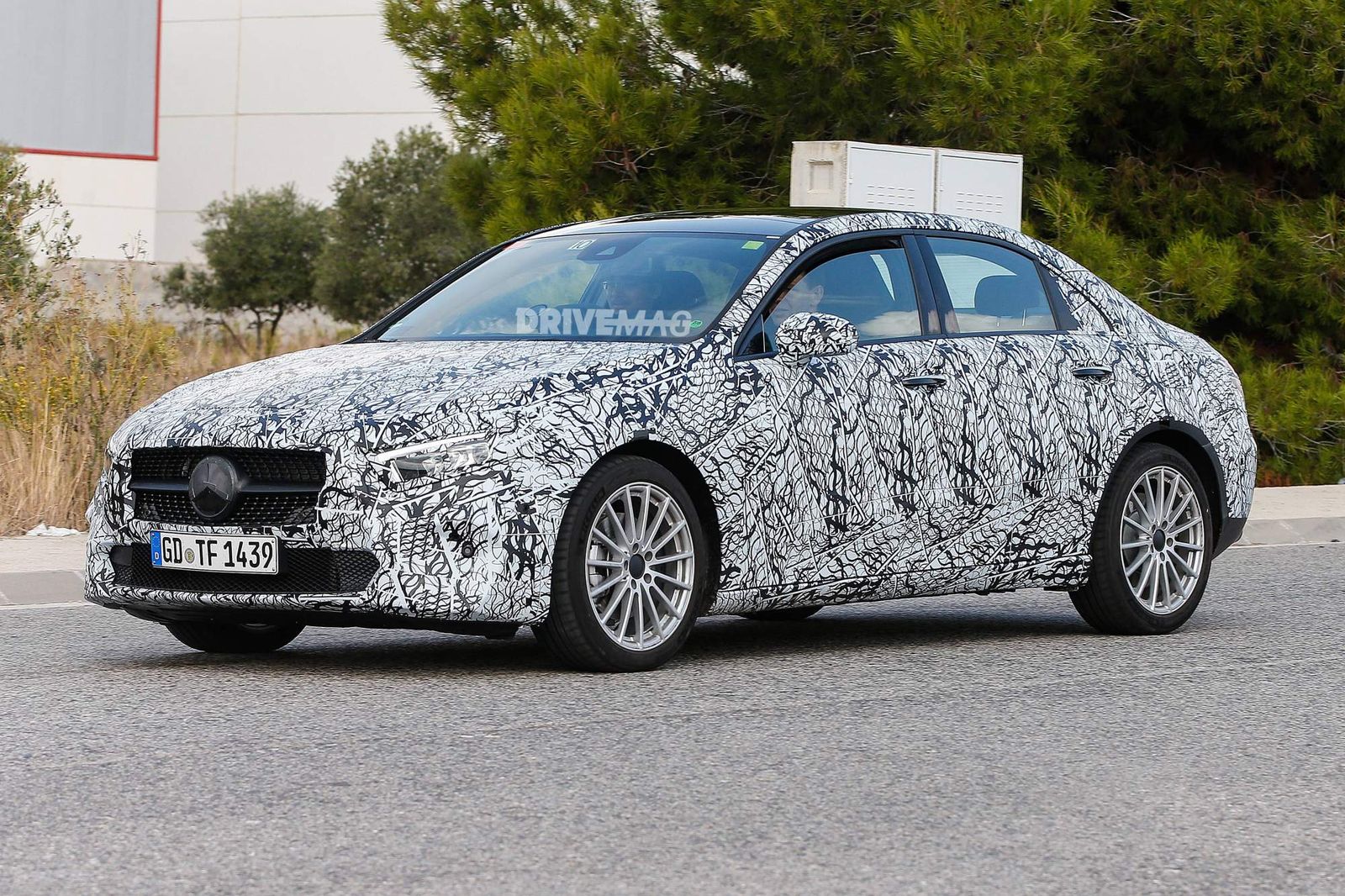 Based on the hatch, the A-Class Sedan prototype caught during tests in northern Spain appears quite similar to the concept, and that's a good thing. From the looks of it, the A-Class Sedan reminds of the current CLA, thanks to a coupé-like silhouette with short overhangs.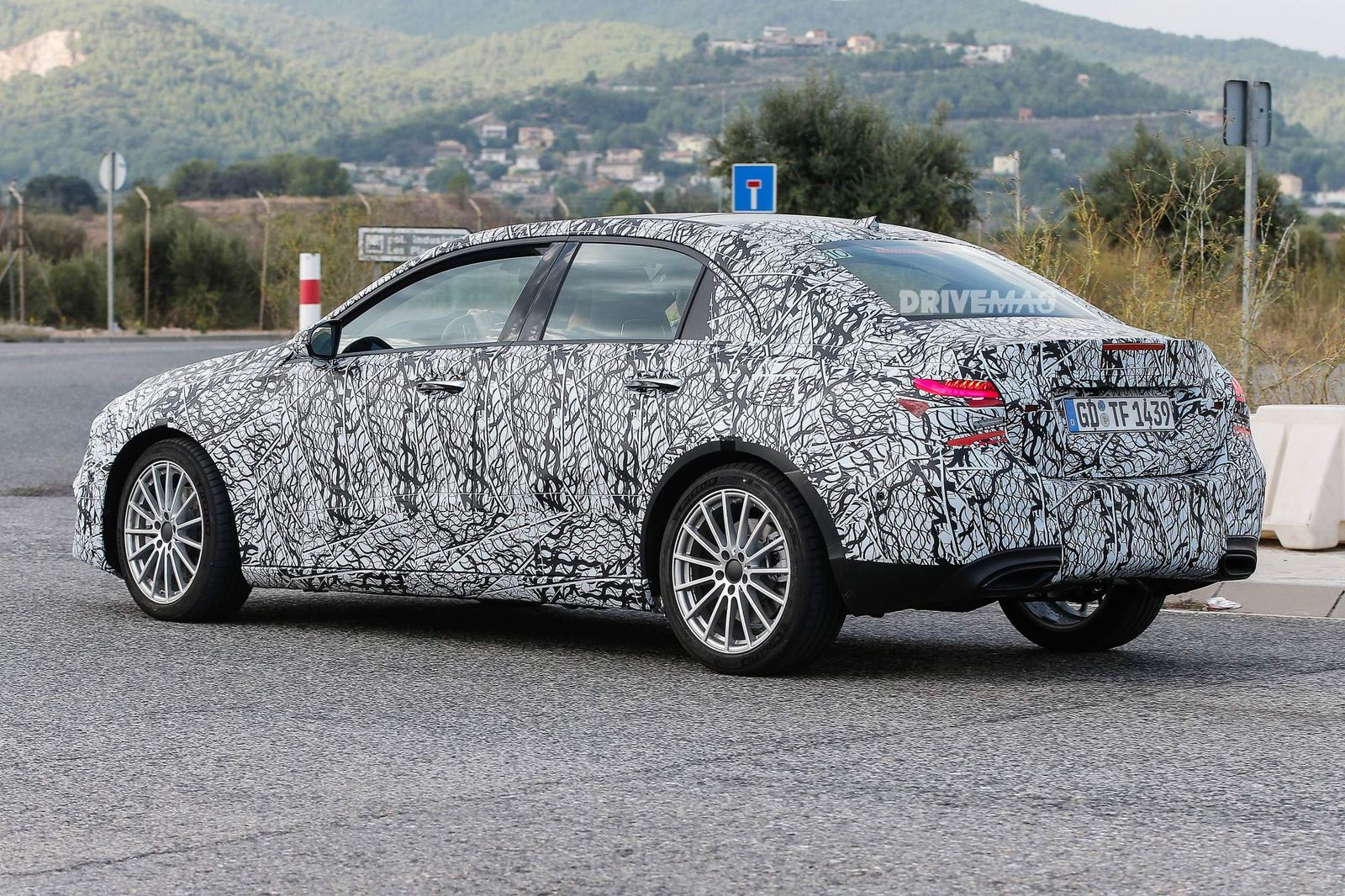 The A-Class Sedan should offer a similar range of engines as the hatch, but nothing official is out yet. However, the Renault-sourced 1.5-liter diesel and the 1.6-liter gasoline unit may be dropped, as Mercedes-Benz is investing heavily in a new generation of powertrains. Plug-in hybrid and all-electric versions are reportedly under development too.
When it comes to features, Mercedes' future compact family will get a more modern infotainment system as well as an improved connectivity with smartphones.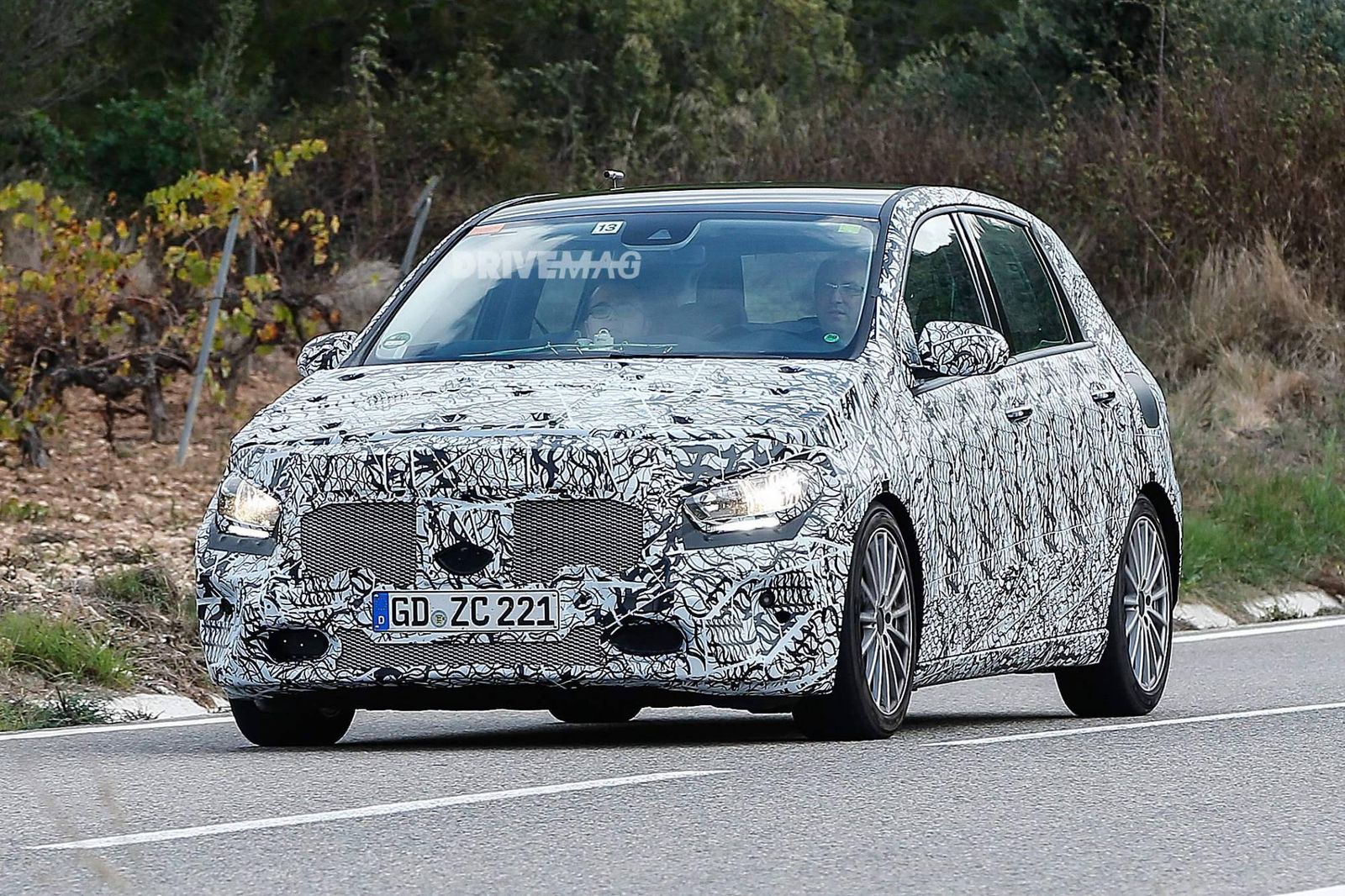 As for the next-generation B-Class, it will arrive in the second half of 2018 — despite some reports about Mercedes-Benz deciding to discontinue it. The compact MPV will be similar in concept to the current model but will appear sportier thanks to bigger wheels and wider arches.
When Mercedes-Benz finishes rolling out its new compact models, the family will include the A-Class hatch, A-Class sedan, B-Class, CLA, CLA Shooting Brake, GLA, and GLB baby G-Class.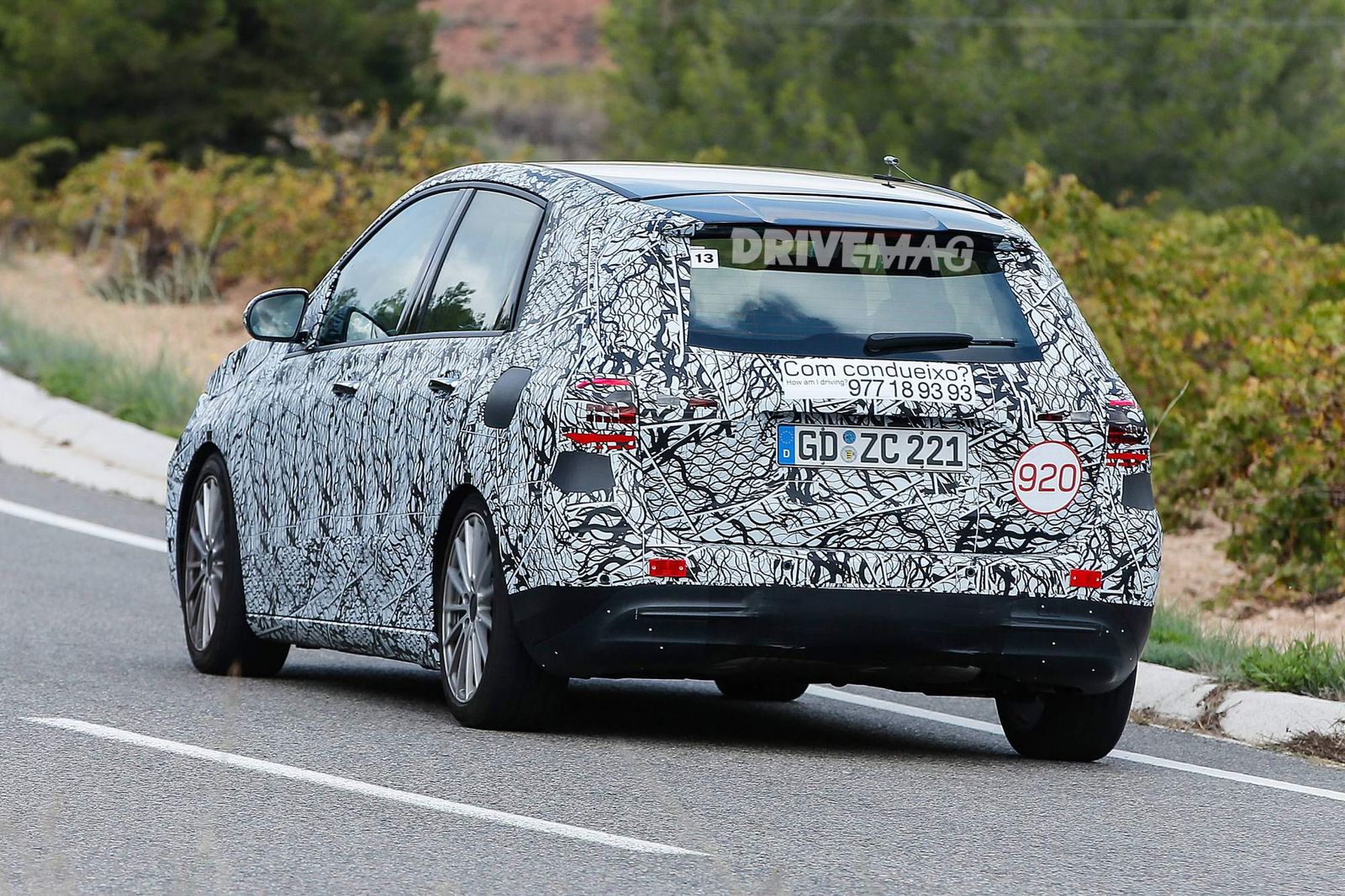 Meanwhile, BMW is giving its 1 Series range a refresh before switching to front-wheel drive as well.