Nissan Navara EnGuard Concept even has its own drone and launch pad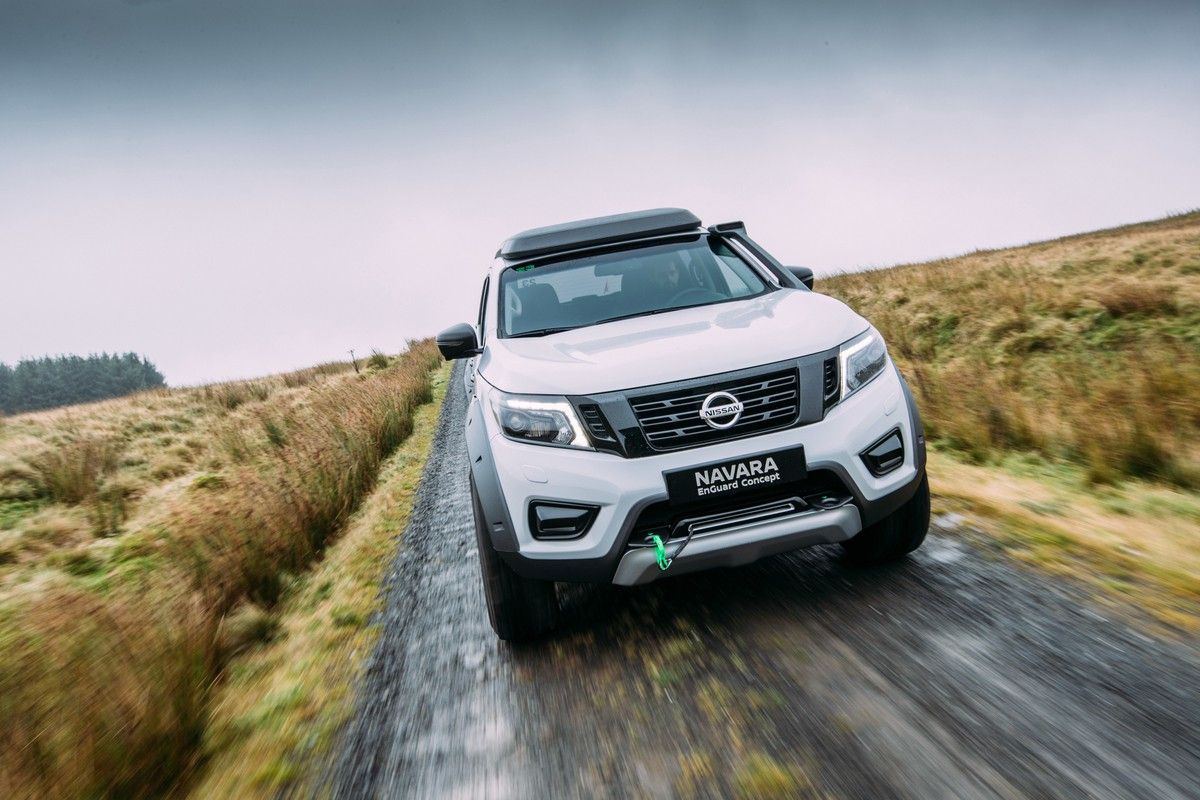 The new EnGuard concept from Nissan looks like it is ready for anything life will throw at it. From an onboard drone, a launch pad, a portable battery pack to power first responder equipment, 360-degree lighting rig, and a winch.
This specialty truck based on the new Navara, which in North America replaces the older Frontier, but it is very close to a series production vehicle. The EnGuard concept was presented at the Hanover Motor Show, which is dedicated to commercial vehicles and takes place in Germany this year between September 22nd and September 29th.
A lot of hi-tech details set apart this Nissan concept from whatever is there on the market right now. EnGuard marks the world debut of a prototype portable battery pack, designed and developed by Nissan. It utilizes the brand's tried and tested EV battery technology, already available on the road in the 100 per cent electric Nissan LEAF and e-NV200.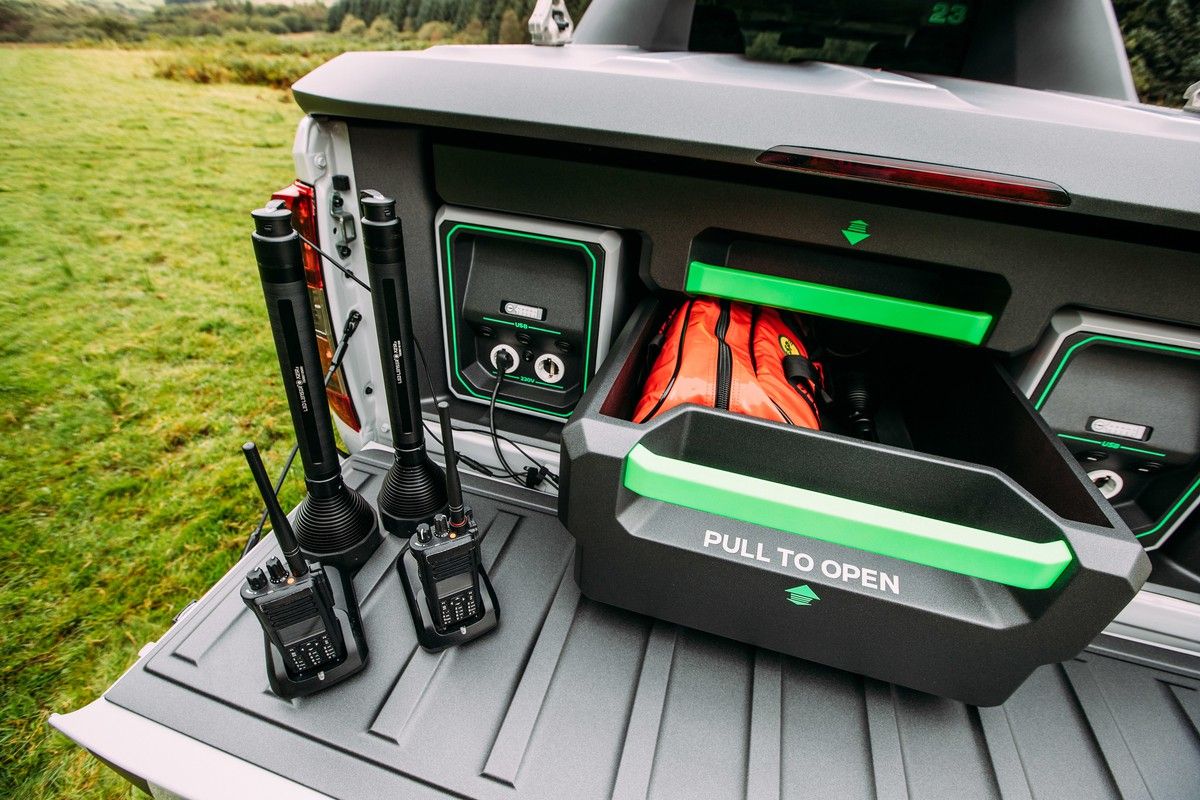 When docked in place the battery packs are constantly in 'charge' mode, using power generated by the vehicle's 2.3-litre 190PS twin-turbo diesel engine to ensure they're ready for emergency use when required. Each is a 2kW unit and utilizes seven Nissan EV battery modules inside a weather-proof machined aluminum housing.
Two input (charge) sockets and five output (discharge) sockets are integrated into each battery pack, which features recessed ends to allow it to be carried easily. In a rescue environment, they could be used to operate specialist cutting or heavy-lifting equipment, and have been specifically designed to provide an efficient alternative to a petrol generator.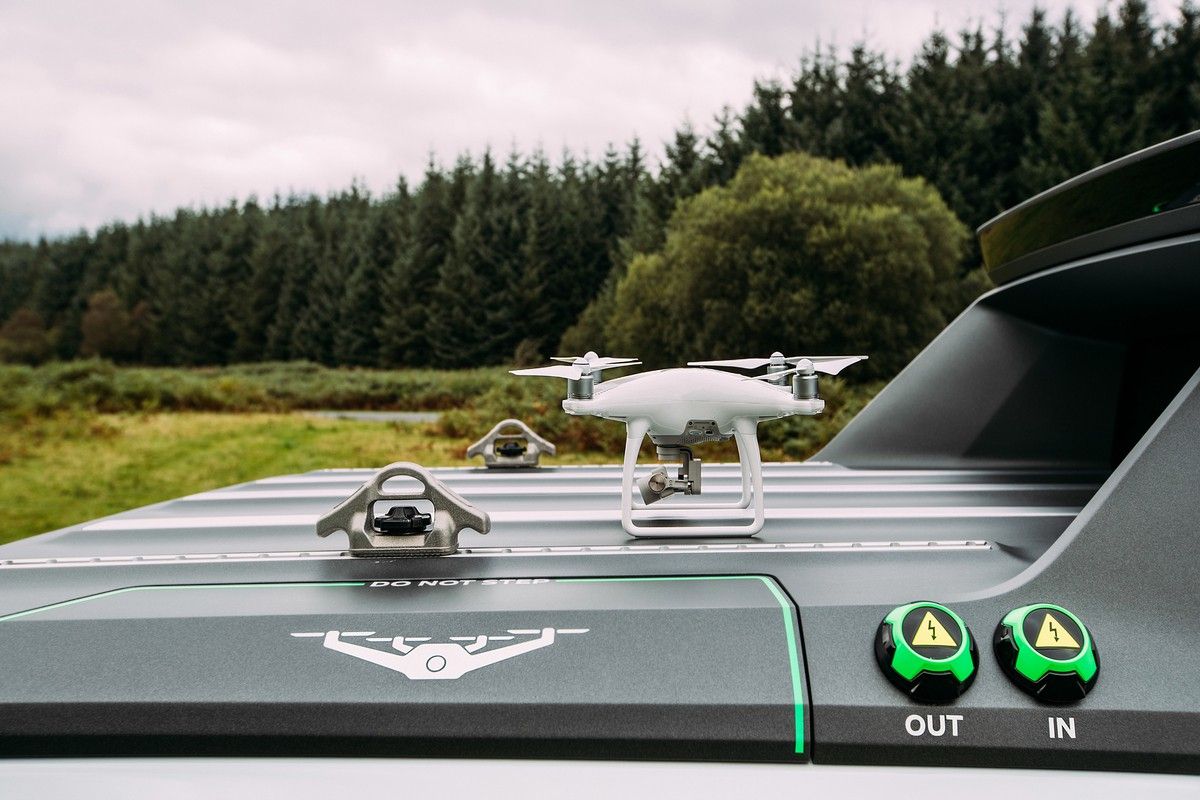 With zero emissions and no flammable fuel, portable battery packs can also be used in enclosed spaces such as a building or a cave. Additional power sockets are integrated into each side of the pick-up's load bed.
Key to the car's rescue role is a drone, a DJI Phantom 4 with an operating ceiling of 6,000 meters. Weighing just 1,380 grams, it can fly at speeds of up to 20 meters per second for close to 30 minutes and can relay images back to the concept car. These are viewed on a pop-up HD screen hidden in the load bed wall. Mechanically, the vehicle has also been enhanced. Like all Navaras, it's built using a rugged ladder frame chassis but features a new fully adjustable performance suspension system with updated nylon bushes to further improve off-road capability.